Fun Easter Pots!
I am way excited about my new Easter printable!  I was originally going to just tie it together with some cute ribbon and make it into a bunting for my fireplace, which would be really cute, but  I decided to use each individual letter and put them in painted pots and look at what I came up with!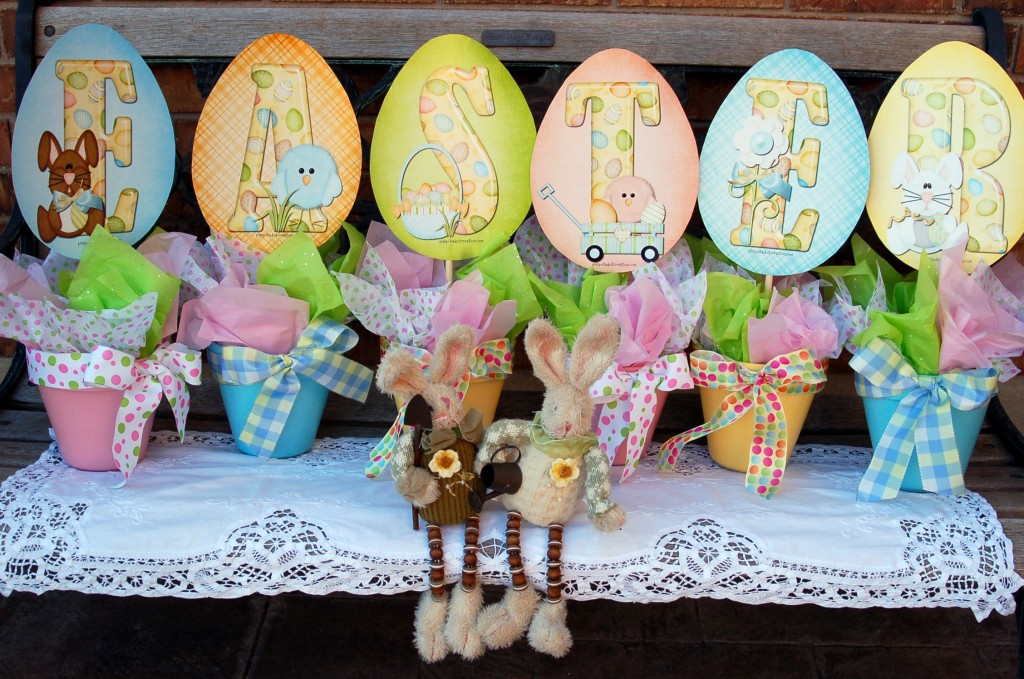 Here are the printables:  Just right click on your mouse over the image, go to copy.  Open your favorite program like Word or Presentations and right click again and go to paste.  These are formatted in 8 1/2 x 11 size.  But you can re-size them to whatever you need.
Here are a couple of blank eggs with no letters.  I think that these would be darling cupcake toppers!  Just shrink down to the size you want, print and cut out and tape onto a toothpick!  I also think that the "E A S T E R" letters would be cute if they were reduced in size and tied together with ribbon, tie a dowel to each side and use as a fun cake topper for a layer cake for your Easter dinner!  You could also use these as tags for your Easter baskets, etc, etc etc.
This is how I made my pots.  Cut out your eggs.  I used the full size of one letter to an        8 1/2 x 11 page.  Tape a dowel to the back of each egg, I just used white duct tape because that is what I had.   My dowels were 16 inches long.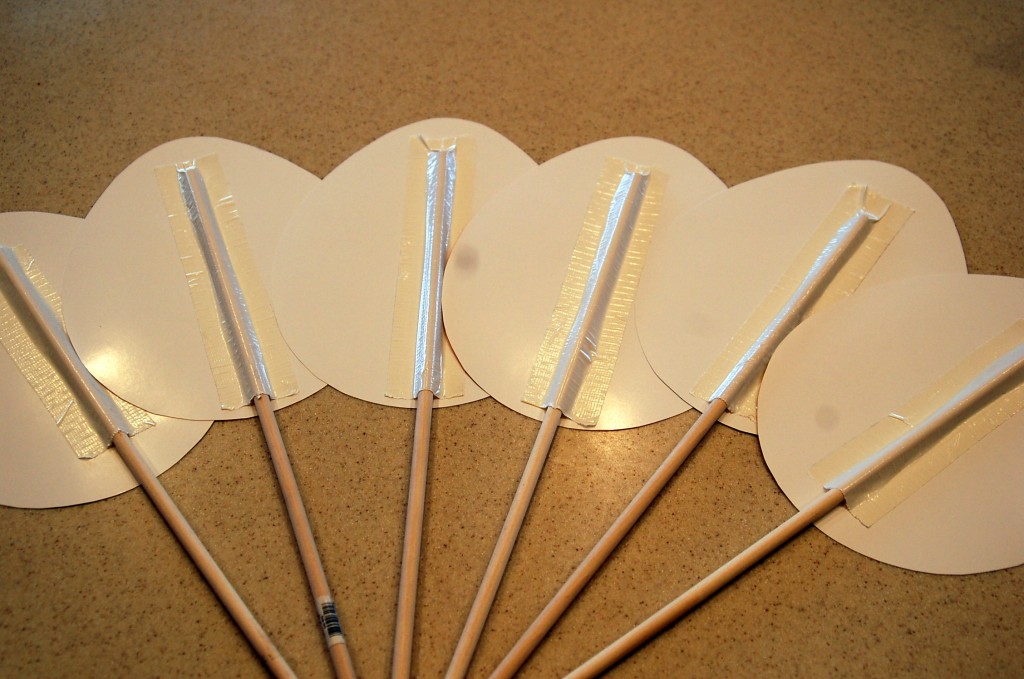 I used 6″ clay pots, but you could use any fun containers!  Paint your pots the colors that you want.  I used Rust-oleum Painter's Touch, Ultra Cover 2xx coverage.  The colors are Sweet Pea,  Summer Squash and Aqua.  All in satin. (One tip about spray painting clay pots.  If you are going to plant a live plant in them, this paint will kill the plant, trust me on this one, it is from the voice of experience!)
Next I added these little felt pads because I know that this is going on my wood fireplace mantle and I do not want it to scratch it.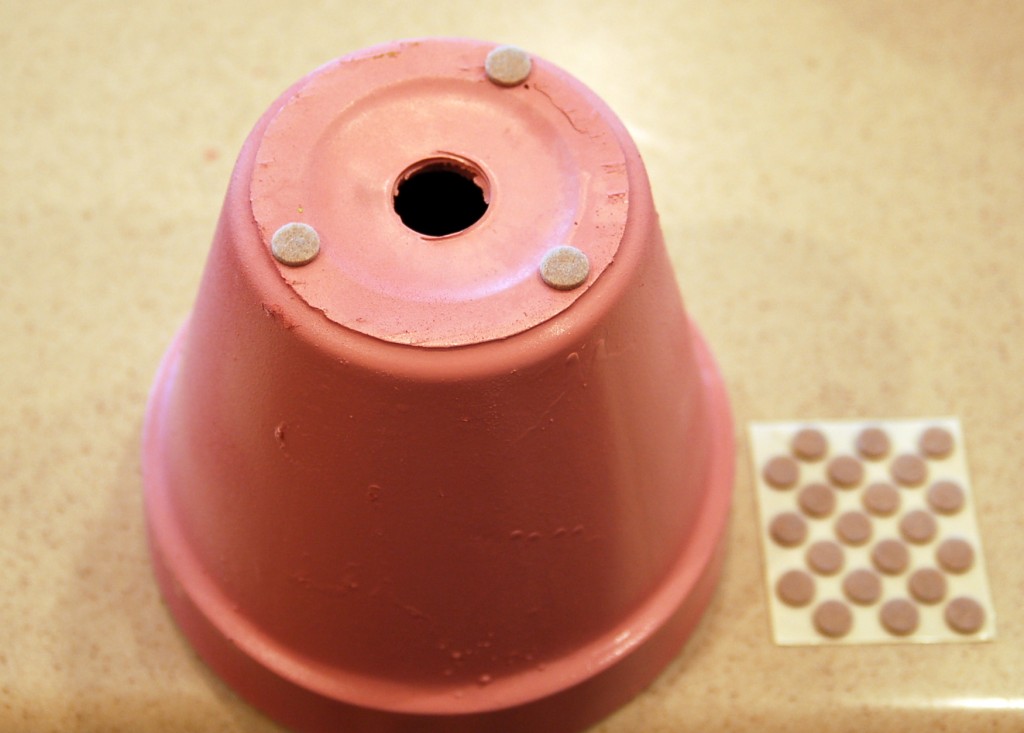 Next, I added half of a block of Styrofoam to each pot and then just stick the dowel with the egg taped on in the middle of each block.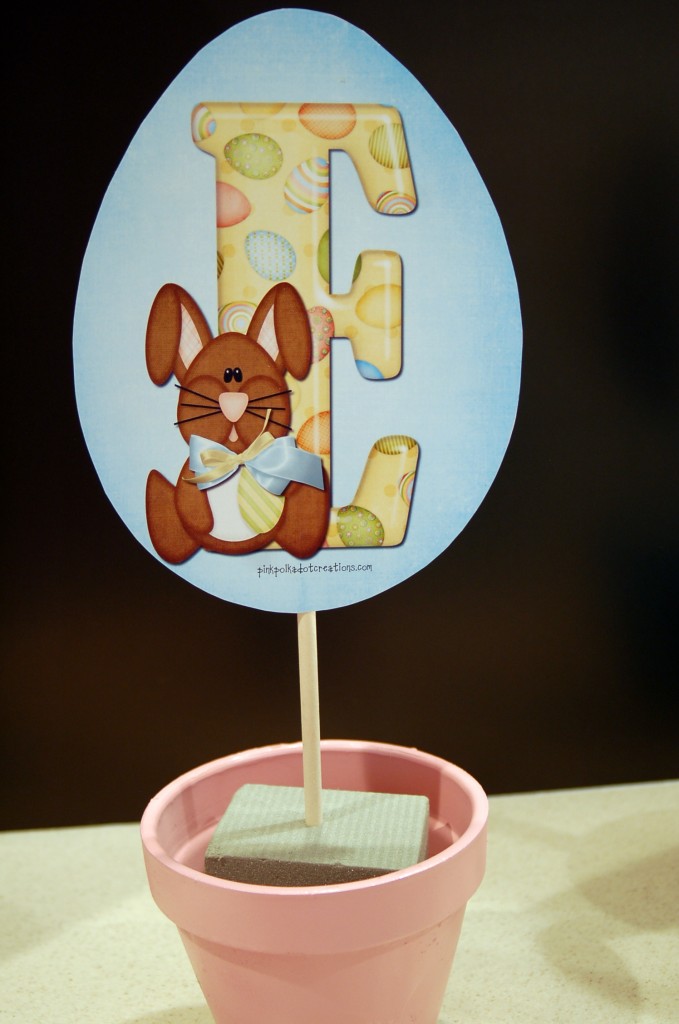 Then add some tissue paper to each pot.  I cut each sheet of my tissue paper into fourths and I used 3 different colors. Add two of each color to the pots for a total of 6 pieces of paper.  You could also use some paper Easter grass instead of the tissue paper.  I tied a fun ribbon around the pot to finish off this fun little Easter Decor!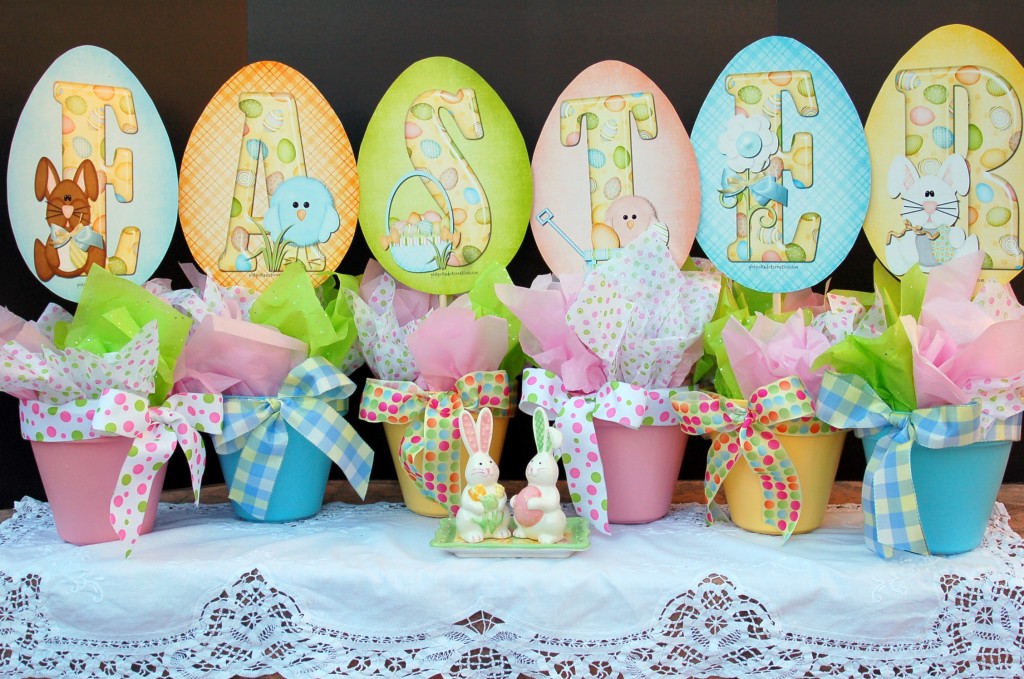 Happy Spring to everyone!
Pin It