Cherry Limeade
On the 4th of July I made this tart cherry limeade.  It was so refreshing on a hot summer night.  I just kept drinking it and could not get enough!  I asked my husband on a scale of  1-10 what he would rate it and he gave it about an 8.  I, on the other hand had to give it a 10!  So either way, I guess you would have to say that it will be one of our new favorites  in summer drinks!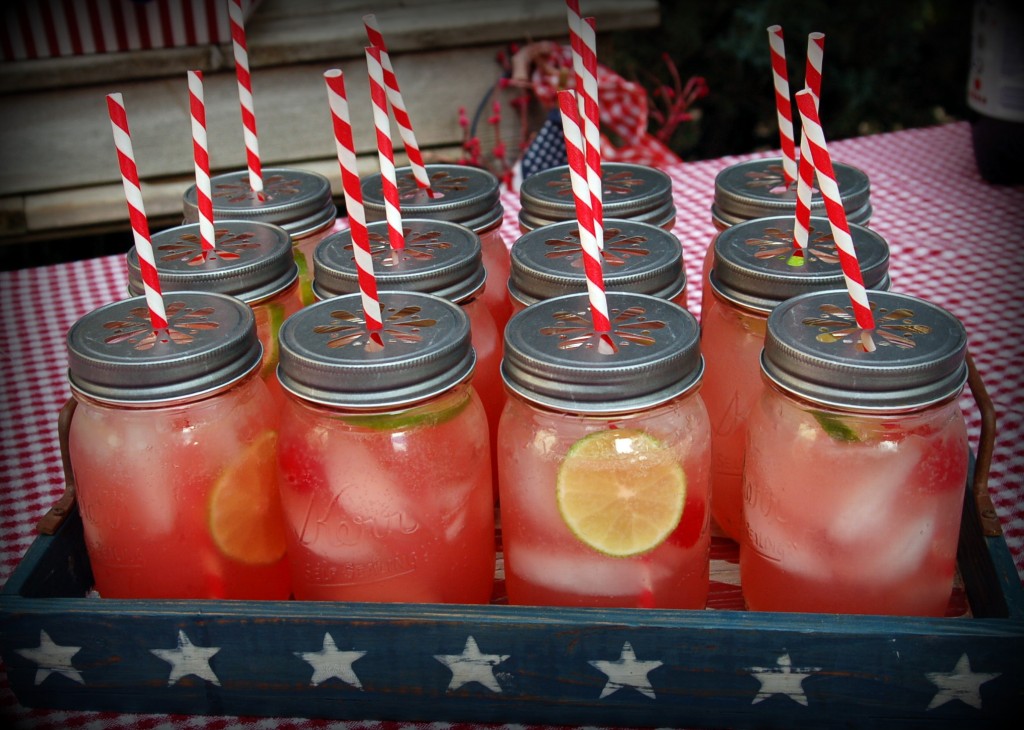 Don't you love these mason jars with the daisy lids!  I have seen them all over blog land and decided that I need them!  :)  I just bought a case of regular mouth mason jars, ordered the lids here and got my straws at Gygi's.  I love, love, love them and I am sure that I will be using them many times!
So does anyone want to make the BEST Cherry limeade ever!
Cherry Limeade (adapted from allrecipes.com)
1-12 oz can frozen limeade concentrate
1-2 liter bottle lemon lime soda
1/2 jar maraschino cherries (10 ounce) drained and juice reserved
1 lime
Pour can of frozen concentrated limeade into a large pitcher.  Mix with the lemon-lime soda.  Stir in reserved cherry juice.  Squeeze juice from lime into mixture, then slice and set aside.  Stir well and serve over ice.  Garnish with cherries and lime slices.                 So Refreshing!!!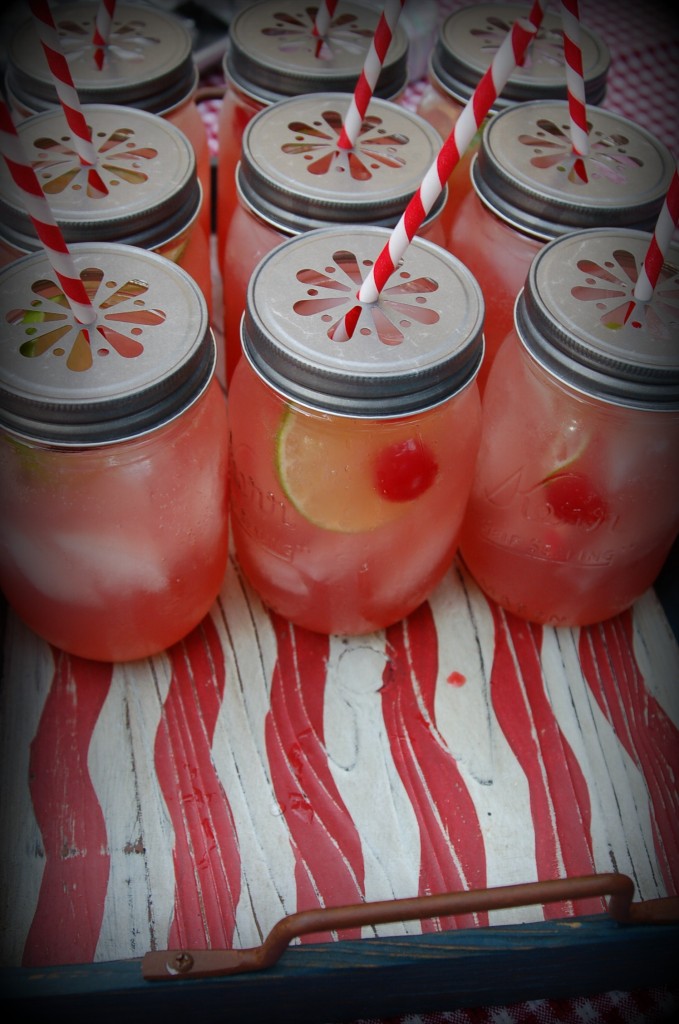 So pretty too!
Pin It