Aug. 2012 Visiting Teaching Handout
The message this month is "Taking Action in Time of Need"  It tells us that as visiting teachers, one of our purposes is to help strengthen families and homes.  The sisters we visit should be able to say, "If I have problems, I know my visiting teachers will help without waiting to be asked."
So I decided that "Visiting Teachers Can be the Cherry on Top"  would be the perfect thing to go along with this message, because we want our sisters to be able to say this about each of us!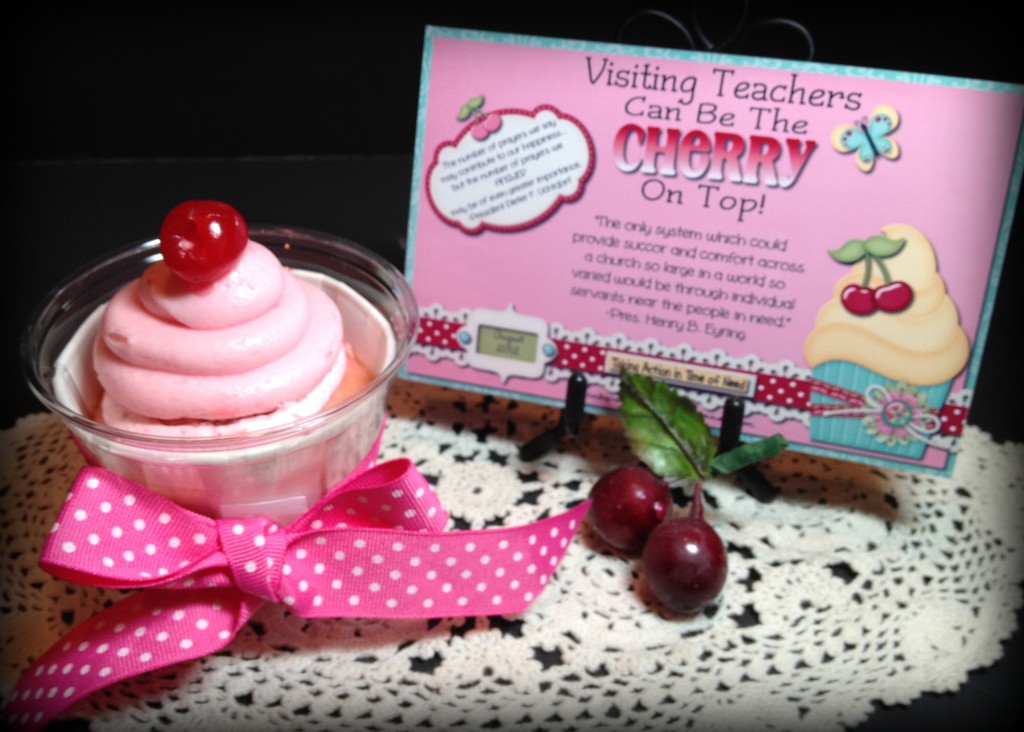 Here is my little handout with a fun Cherry cupcake.  I just bought this cupcake, so I have no recipe to go with it, but I am sure you could find a "pink" cupcake recipe if you decide to make one.  You could also make a cute fridge magnet with your phone numbers on it that says "Whenever you need me, I'll be there!"  (Name that tune!)
Here is the printable for this month.  To copy, just right click and go to copy.  Open your favorite program like word or presentations and right click again and go to paste.  If you want to print this as a  4 x 6 photo, right click and go to "Save Image As…" and then save it in a photo's file.
Happy Visiting and may your sisters be able to say that you truly are the
"Cherry On Top!"
I did this fridge card as an afterthought, so I do not have a picture of it, but you can just print it off and put a magnet on the back to give to each of your sisters! :)
Pin It