Grocery Store Flowers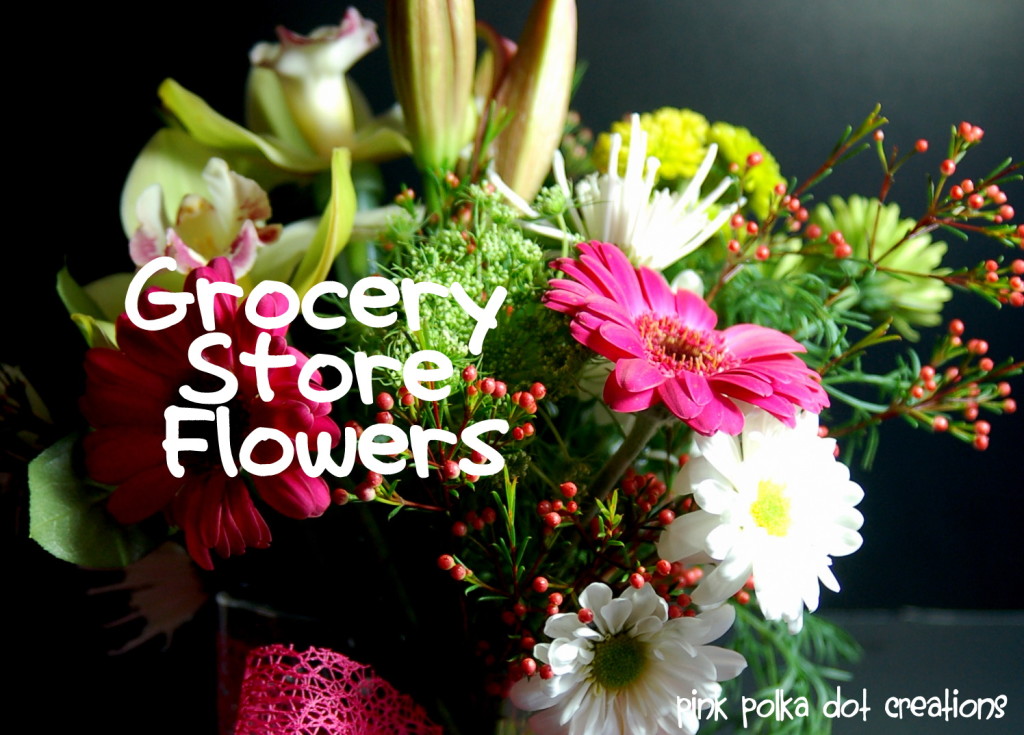 Remember these flowers that I got at Trader Joe's?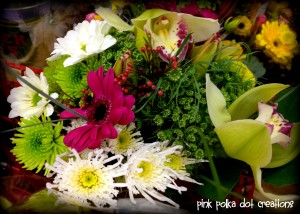 Well, I brought them home and decided that I would practice my floral arranging skills.  I have never taken an official class on floral arrangements, but have taken several different little workshops.   I by no means know exactly what I am doing, but I do love to experiment and try my hand at it.  And when you use the Grocery store flowers, you are not out a lot of money if the arrangement does not turn out just how you thought it would!  :)
I started with a small square vase and added the floral tape in a crisscross pattern across the top like this: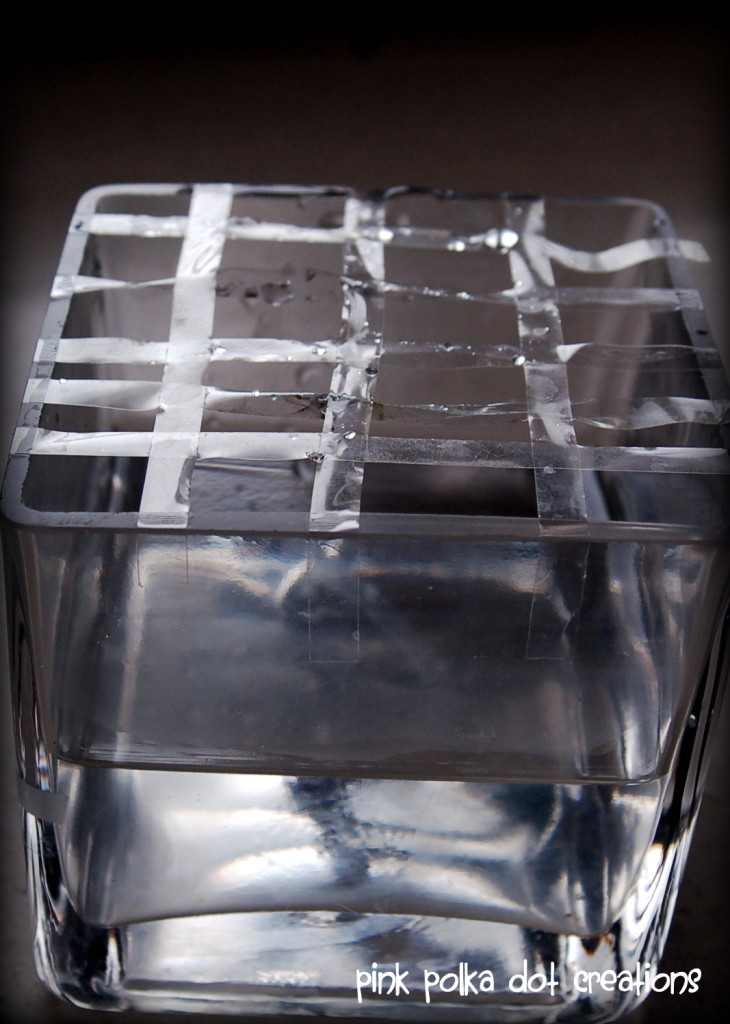 Then I just started putting flowers in the corner.  I decided that I wanted this corner to be the focal point of  the arrangement.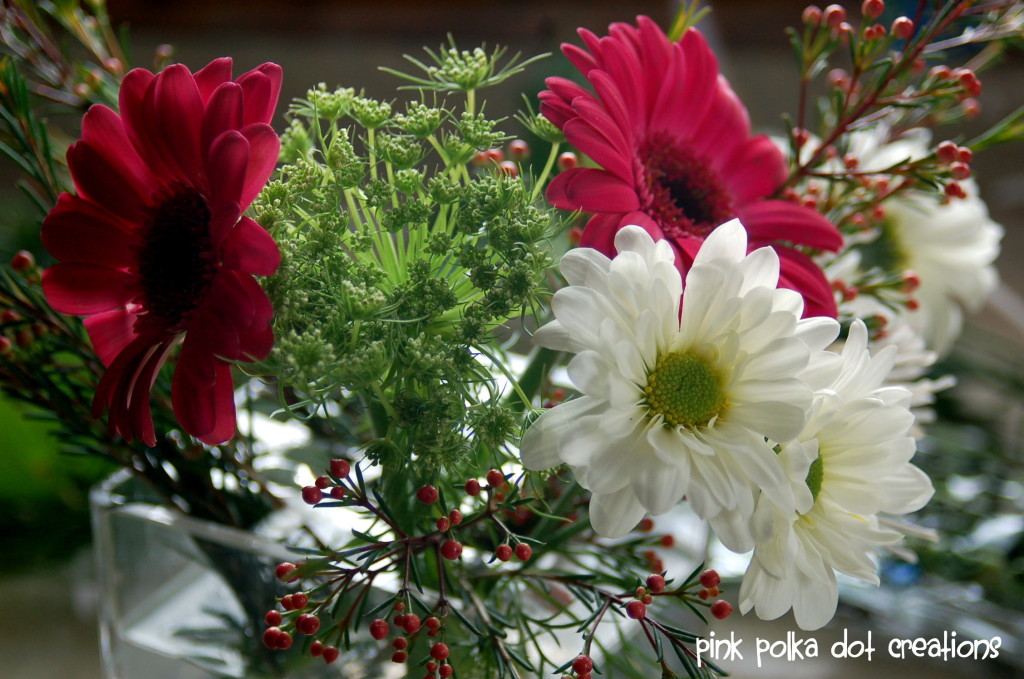 Next, I just started filling in the rest of the arrangement, using the lilies for the top point and the orchids in the middle.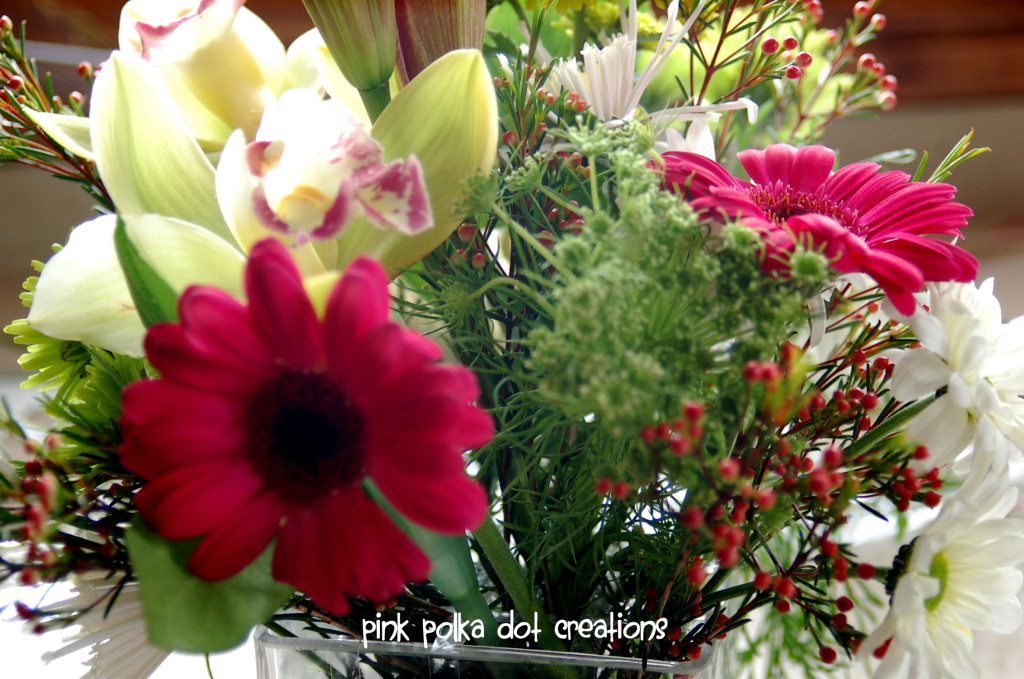 So how did I do?
I tied a ribbon around the vase with a big bow on the focal corner.  The vase sits on an angle.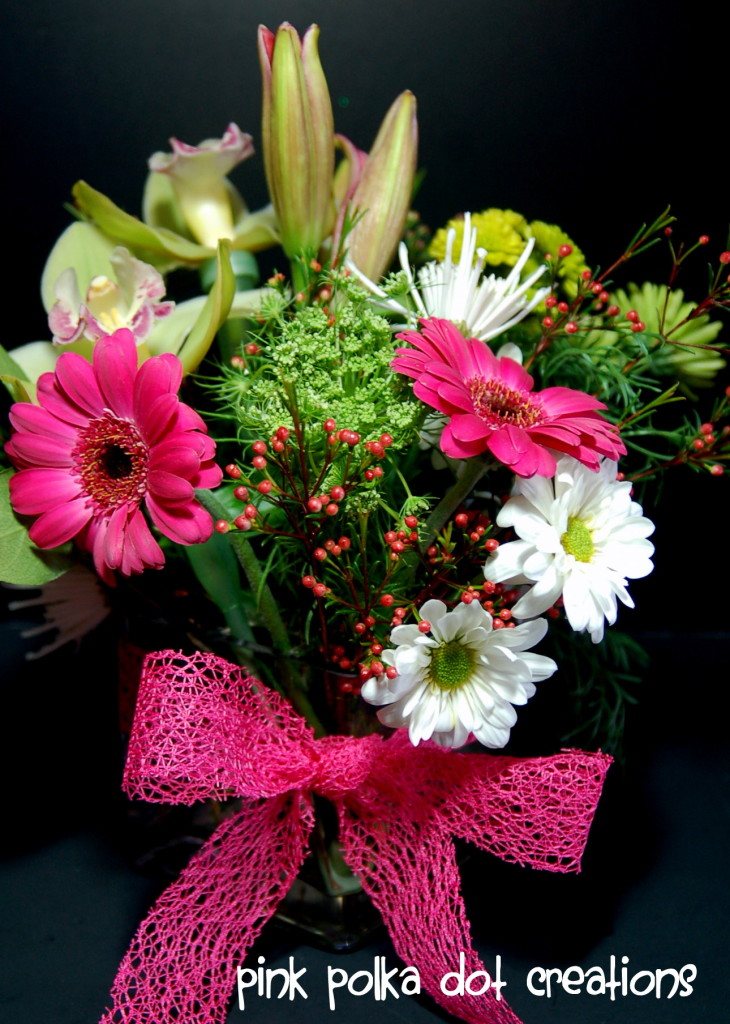 So for $5.99 I was able to bring a bit of sunshine into my home on a very dreary, inversion, winter day!  Score!
Do any of you have something that you like to try your hand at?
I love that I can practice this and it brings a touch of spring to my house.
This is a great way to make an inexpensive gift for someone who might need a little cheering up, or just because, or a birthday, or an anniversary!
So does anyone out there want to go out and buy some grocery store flowers and try their hand at arranging?  If you do, I would love to hear about it.
Have a great day everyone!  Love Ya!
Pin It