Motorcycle Diaper Gift!
My daughter found this idea for this darling Motorcycle diaper gift and wanted to make one for a co-worker.
There is a full tutorial at  Sweet Aprils if you want to make one too!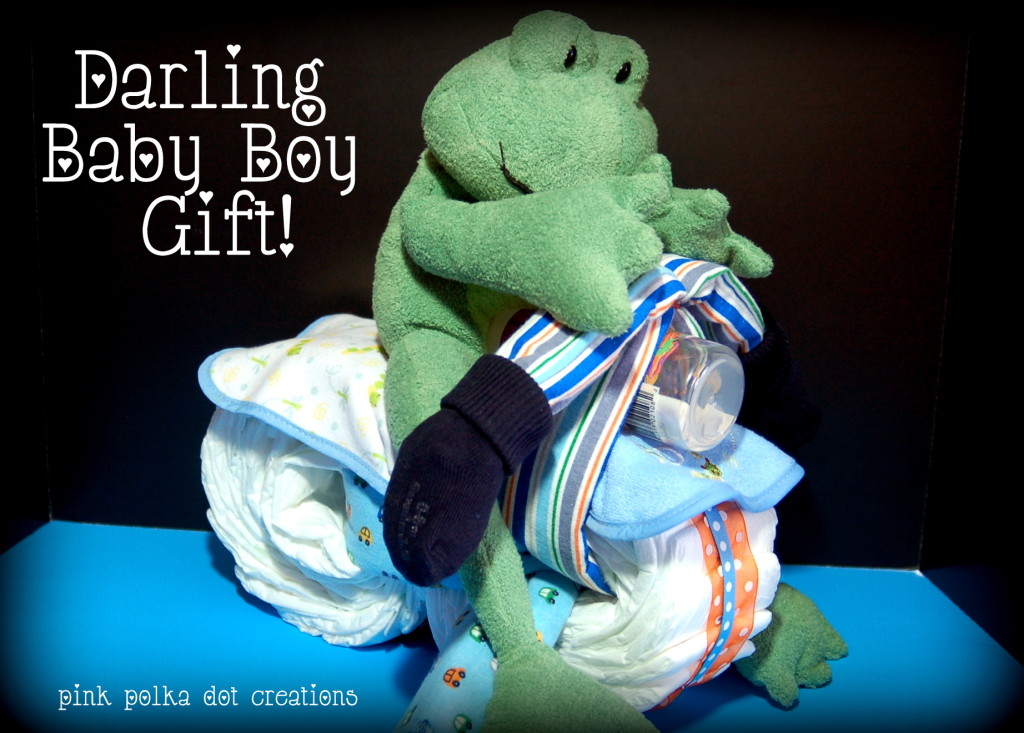 Here are the supplies you will need:
34 Diapers (17 for each tire)
2 receiving blankets
2 bibs
1 baby bottle
a pair of socks or booties
Rubber bands
Ribbons to decorate tires
Stuffed animal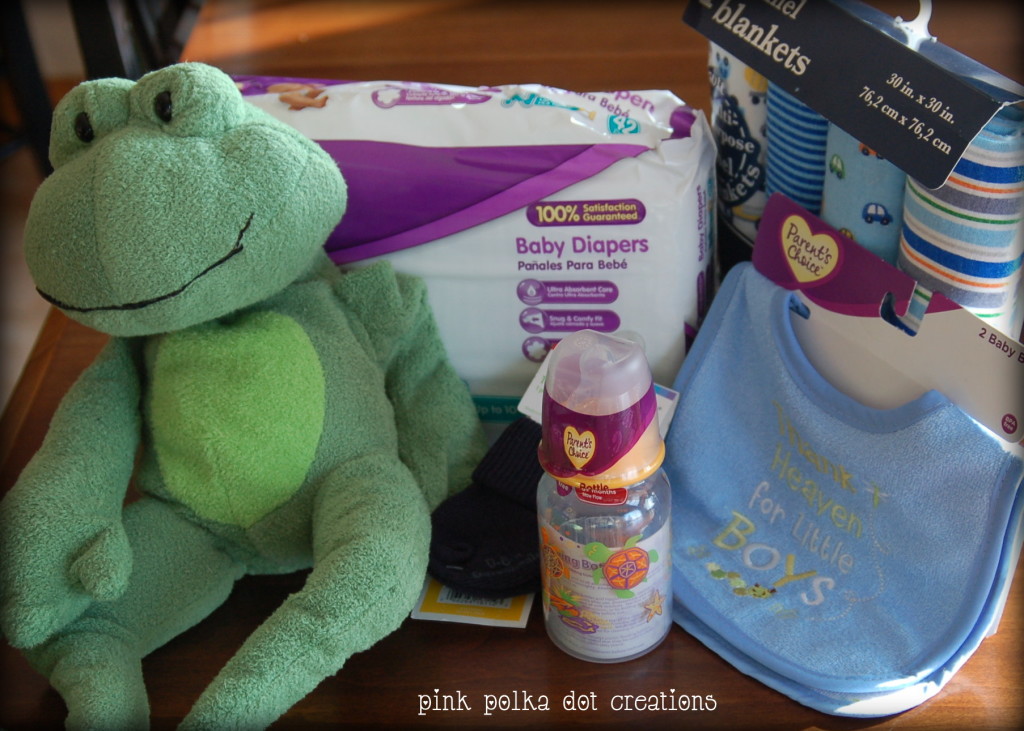 So what do you think?  I think that every new mom would love to receive this for a new baby boy?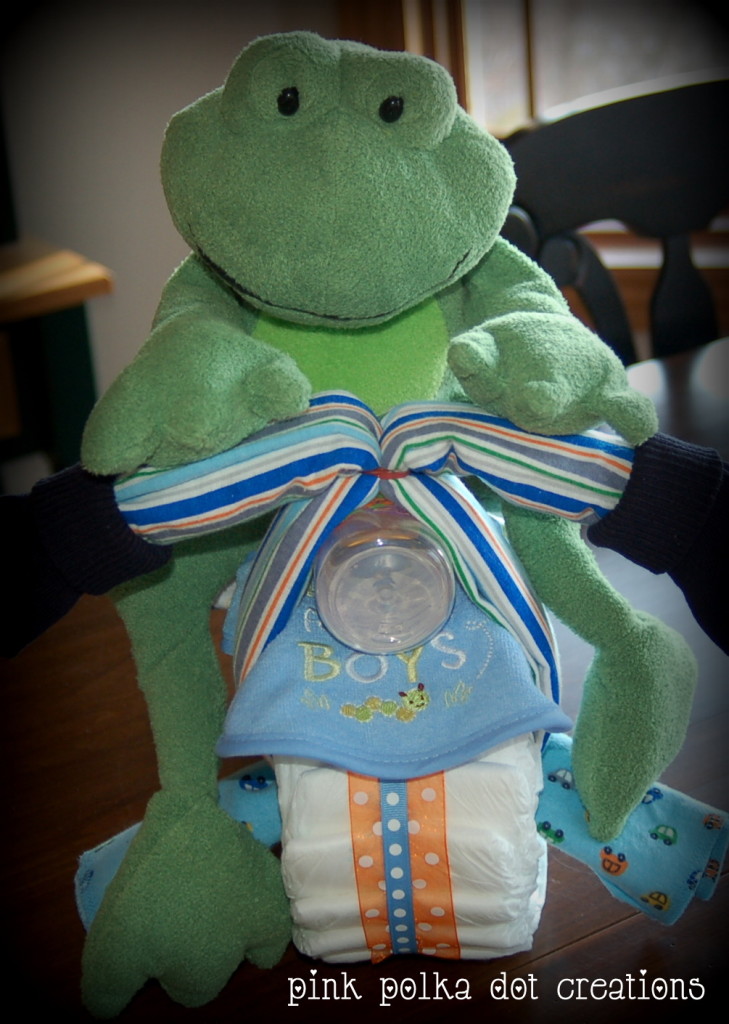 This is such a fun idea!  You could also do one for a little girl in cute pink colors!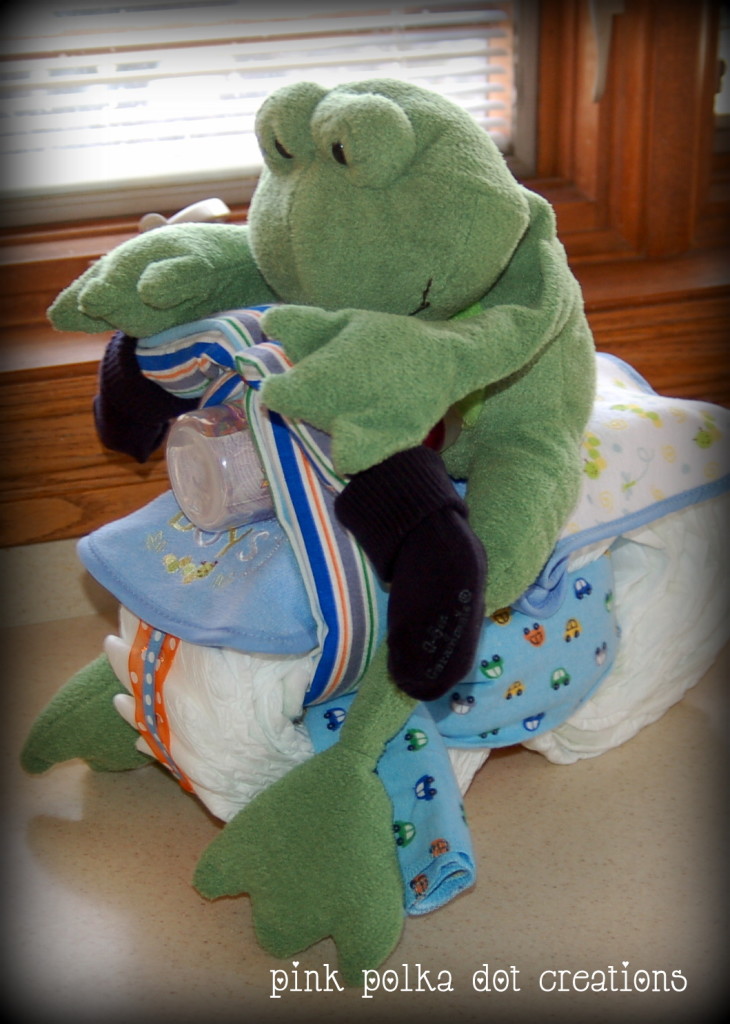 I think that it is time for a new baby in our family!
Oh yeah, we are getting a new baby in our family!
We are sooo excited, that will make 10 grandchildren for us and we couldn't be happier!
Have a great day everyone!  Love Ya!
Pin It