Quilt As You Go Table Runner
I have been wanting a table runner for my table, but I wanted a square one, not a rectangle one.  I had several different pieces of fabric that were red and white, so naturally I decided that I needed to make my table runner.   I made it with all my scraps and this whole thing did not cost me any extra money, because I had everything that I needed!  Score!
I love how it looks on my kitchen table!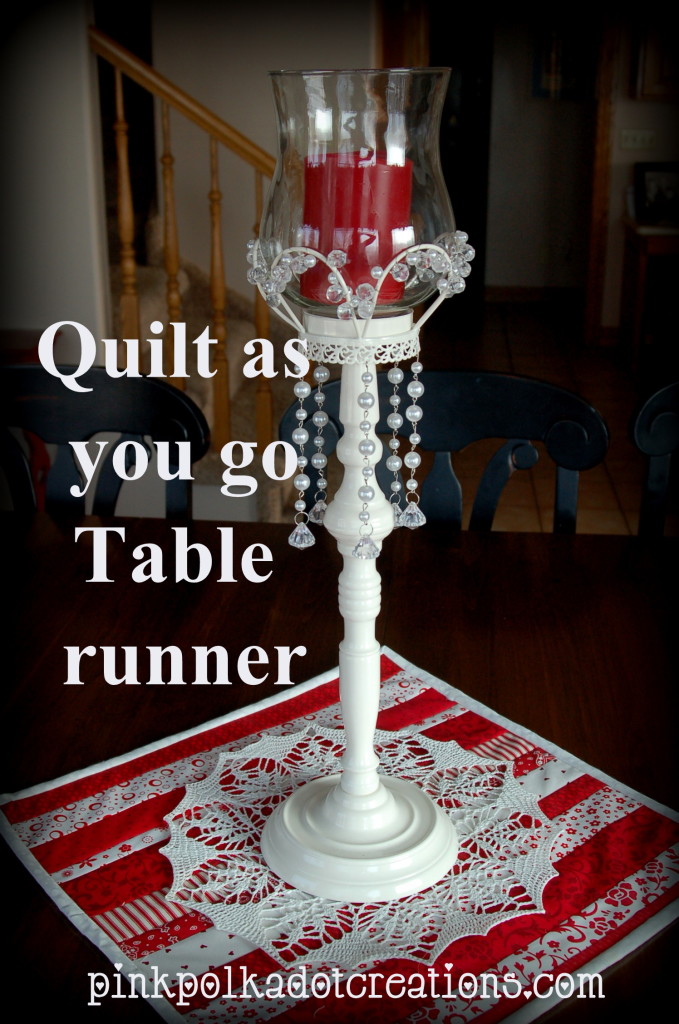 So does anyone want to make a Quilt-As-You-Go Table runner?  This is the same technique as my minky quilt.
1- Cut fabric for the back and batting the size that you want your runner to be.  I cut mine 18 inches square.  I used Warm and Natural for the batting, because I did not want it too thick.
2.  Cut a bunch of strips of fabric in varying widths.  I cut from 1.5 inches up to 3 inches.  Get a good variety of widths.  They will need to be a little longer than your project.  (Example- mine a little longer than18 inches)
3. Place two strips right sides together and place in the center of your runner.  Sew with 1/4 inch seam.
4. Press seams open!  You need to press every seam open before sewing the next row.
5.  Lay the next two strips, one on each side and sew 1/4 inch seam.
6.  Press seams!
7 . Add the next 2 strips to the outside and sew.
8.  Keep adding strips till you have reached the edges of your runner.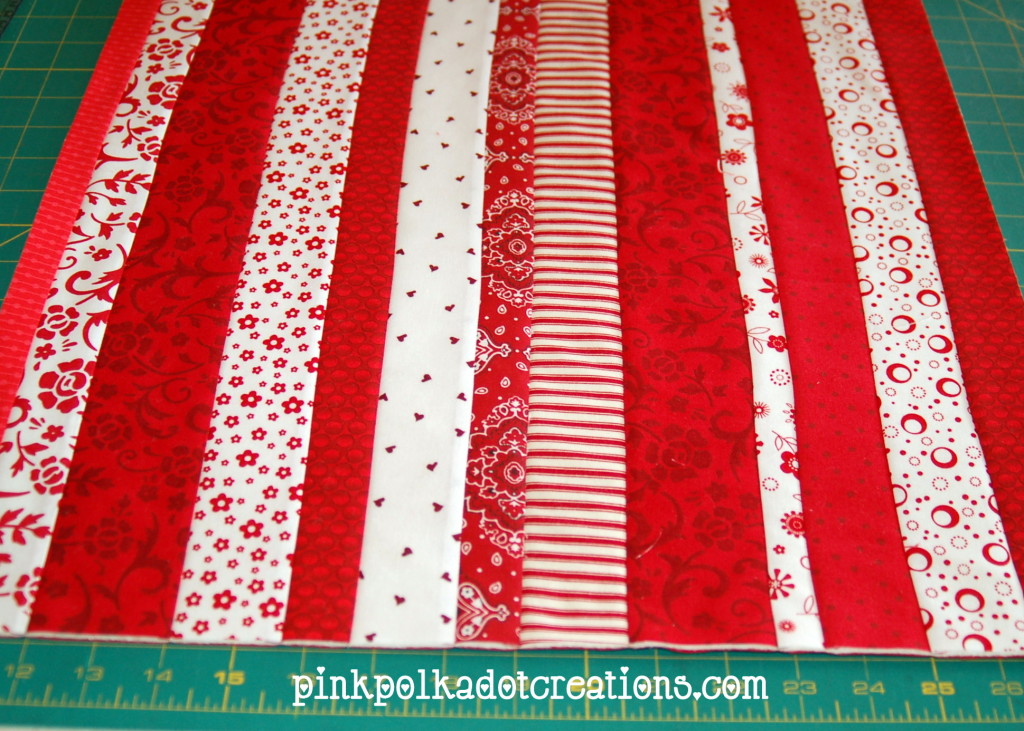 After you have sewn all of your strips, you can trim the edges off and square up your runner.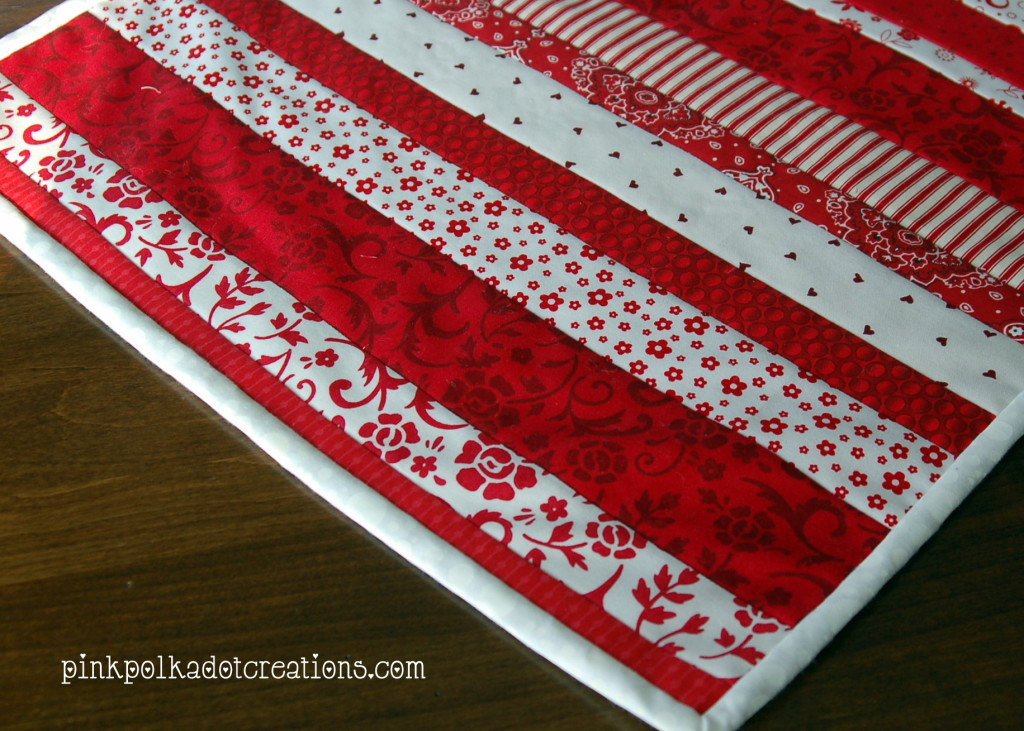 Next you will want to add your binding.  I have a full tutorial here on how to sew a binding.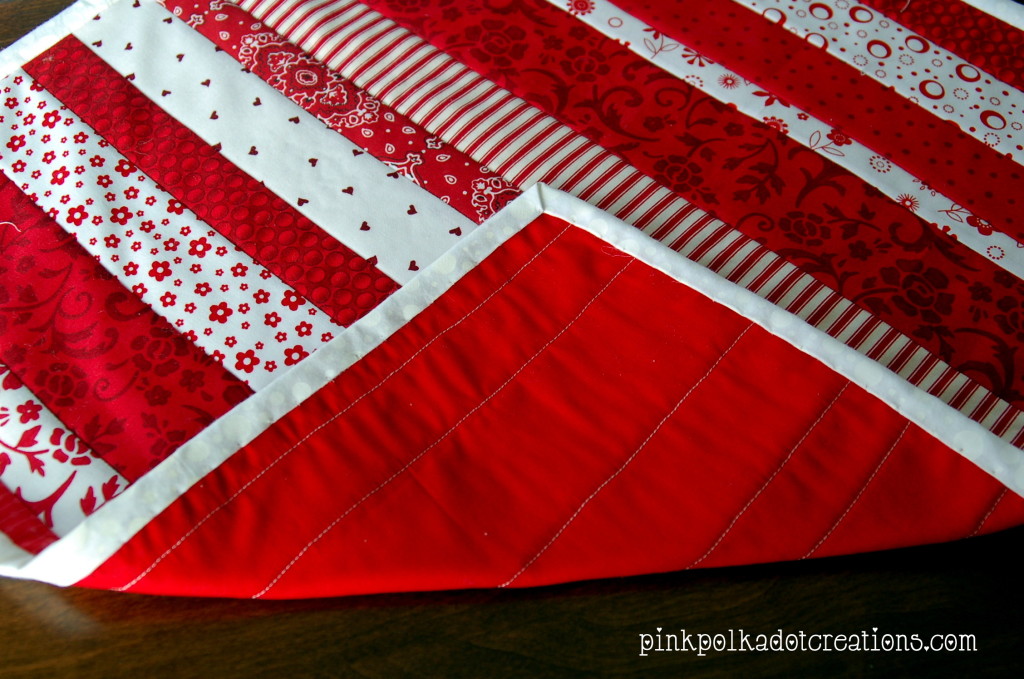 I sewed my runner with white thread and I love how the quilting shows up on the back.  (Not that anyone will see it!  But I guess that is not true, because you just saw it!) :)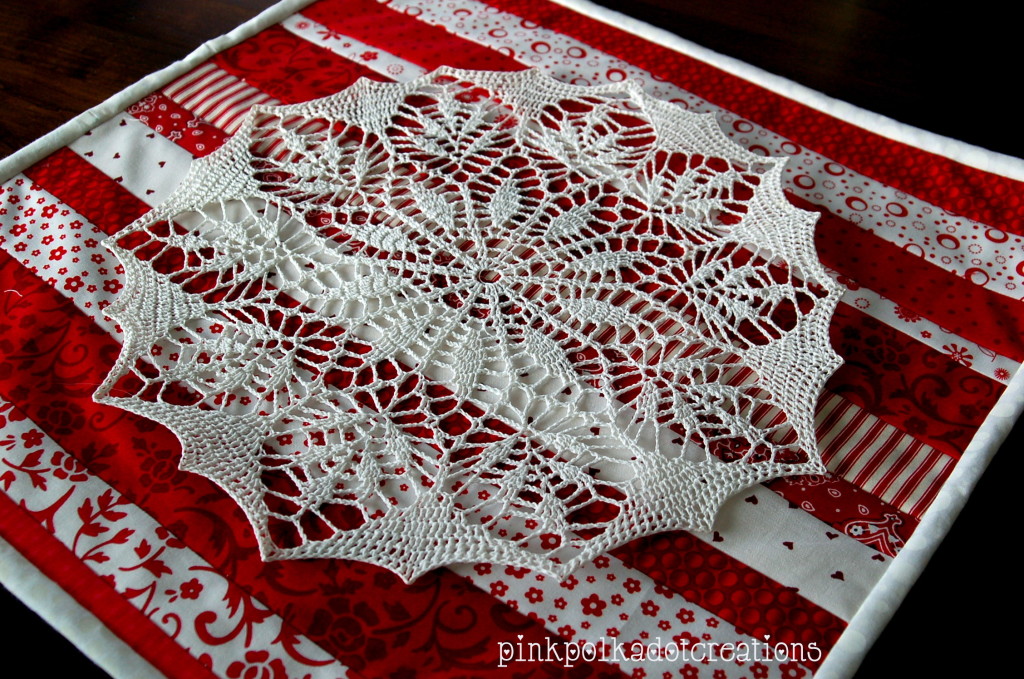 I added this beautiful hand crocheted doily that my good friend gave me for Christmas!  I love it and I could not believe that she made it for me!  It is just so pretty.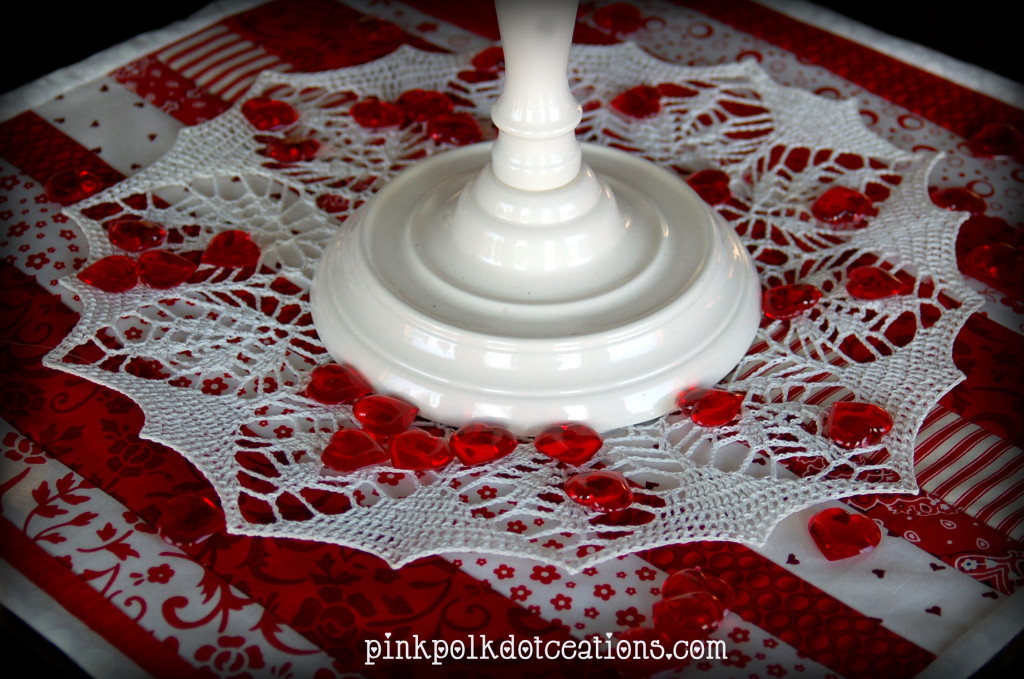 I then threw a handful of these glass hearts on top and put my candlestick on it.  I absolutely love how it turned out.  It is very traditional with the red and white and the doily, but I love it!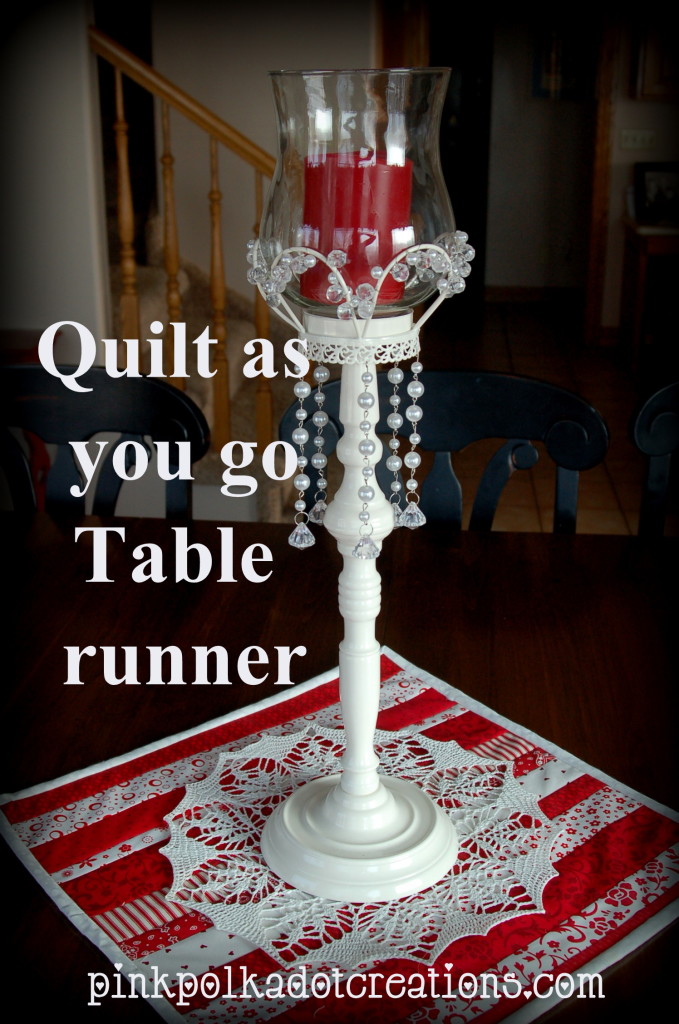 So go look through your scraps of fabric and see if you have something that you could use to make your own table runner!  I think that I need to do another one that is a little bit bigger, more like a quilt, and do it for everyday!  What do you think?
Have a great day everyone!  Love Ya!
Pin It