Feb 2013 Visiting Teaching Handout
This months visiting teaching message for our church is:
I chose to use the quote by President Gordon B. Hinckley.
 (Does anyone still miss him like I do?)
I love this quote on how to treat new converts, but in a sense are we not all converts?  I think that this quote  is just a good motto to have when dealing with anyone we meet!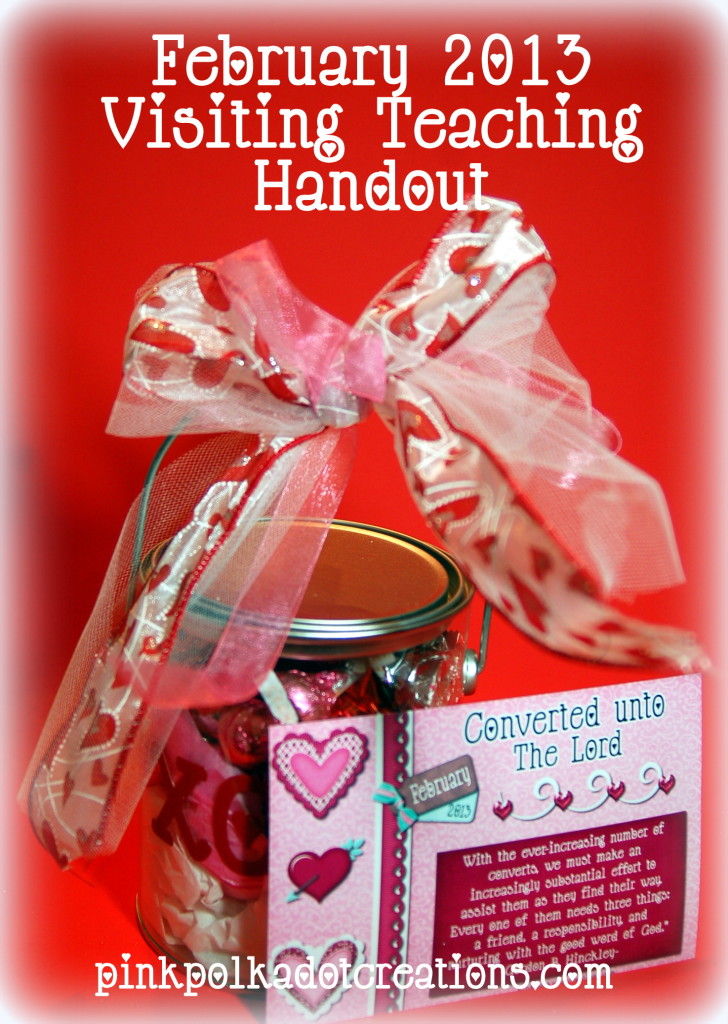 I just put some fun Valentines candy in these clear paint cans and added a ribbon and an "XOXO" vinyl to the front of the can.  I know that there are tons of fun Valentine treats out there, so this is just one idea.
Here are the printables for this month.
To print, right click over image and go to "save image as"  then save in a folder of your choice.
 You can then print from there.
You can also right click over image and go to "copy image"  then open your favorite program like word or presentations and right click again and go to paste.
These are also formatted to 4 x6″ so you could send them to your favorite photo processing center if you choose.
Here is the blank one for those of you who would like to translate the message, or if you just want a fun card, you can print anything on this blank card!
Happy visiting this month!  Love Ya!
Pin It