Stuffed French Bread
Today I have a  great recipe that is one of my "go-to" recipes for an easy, quick, yummy meal that most all kids like (which is an accomplishment in and of itself!)
I made this for our super bowl party yesterday and I made enough to feed an army!  But what we had left over, got taken home for leftovers!  We had all kinds of finger foods like wings, Con Queso and chips, spinach dip, potato skins, relish plate and yummy PB brownies!
Not great diet food, but yummy party food!
Stuffed French Bread:
1 loaf French Bread
1 pound hamburger
1- 10 3/4 oz can Fiesta Nacho Cheese soup
1 cup milk
grated cheese-(I used a mexi blend, but you can use cheddar or whatever your family likes)
1 green pepper sliced
Here is how to make Stuffed French Bread:
Slice a loaf of French Bread down the middle lengthwise: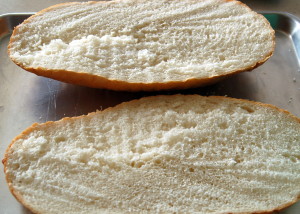 Then pull all of the middle out leaving a shell: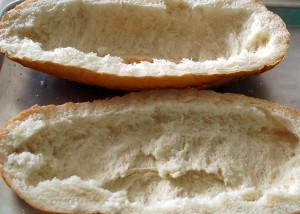 Then take all the middle part and break into bite size pieces: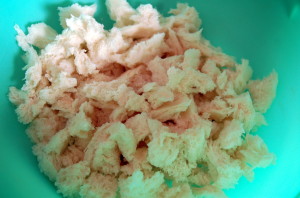 Brown 1 pound of hamburger and drain fat if necessary.  Add soup and milk to cooked hamburger and heat to boiling.  Then add add in the bread pieces, stir just until mixed together.  Divide the mixture into the two shells:  (I realize that there are 3 in this picture… remember that I cook for an Army!  I made two pans full for our party.)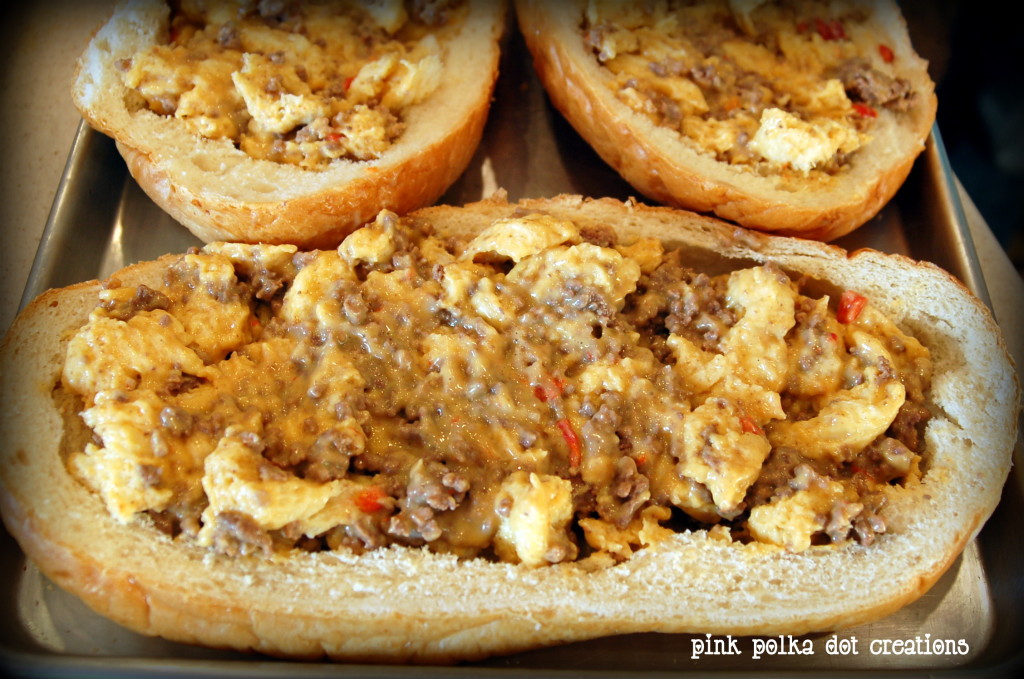 Next you will want to sprinkle the tops with your grated cheese, and top with sliced green peppers: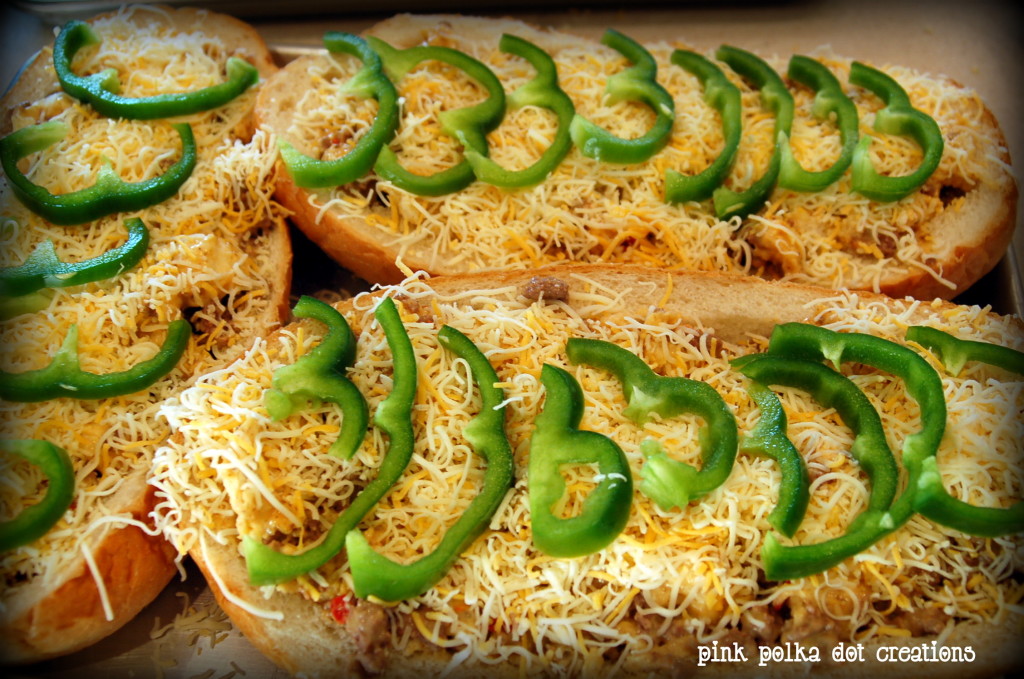 Bake at 350 degrees F.  for 20-30 minutes or until cheese is melted.
Cut into slices and serve!  YUM!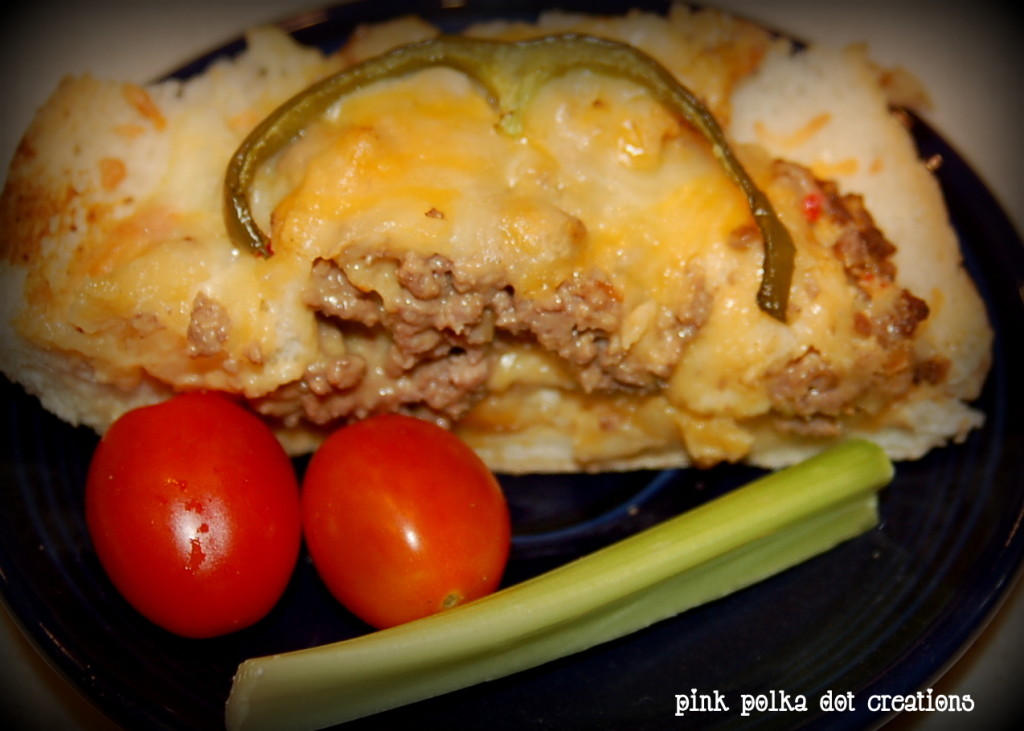 Do you a a favorite recipe like this one, that is easy to make and everyone likes it?  This has been a staple in our house for many years and my daughter was actually the one that requested this for our party!
You may want to add this recipe to your list to try out and see if it doesn't become one of your staples!
Have a happy day everyone!  Love Ya!
Pin It