Valentine Cookie Bouquet
Yesterday I had a little helper here with me after school and so I decided that it would be a good day to make some flower bouquets for Valentines Day.  My little helper was very eager to help me especially after finding out the the flowers would be made out of cookies!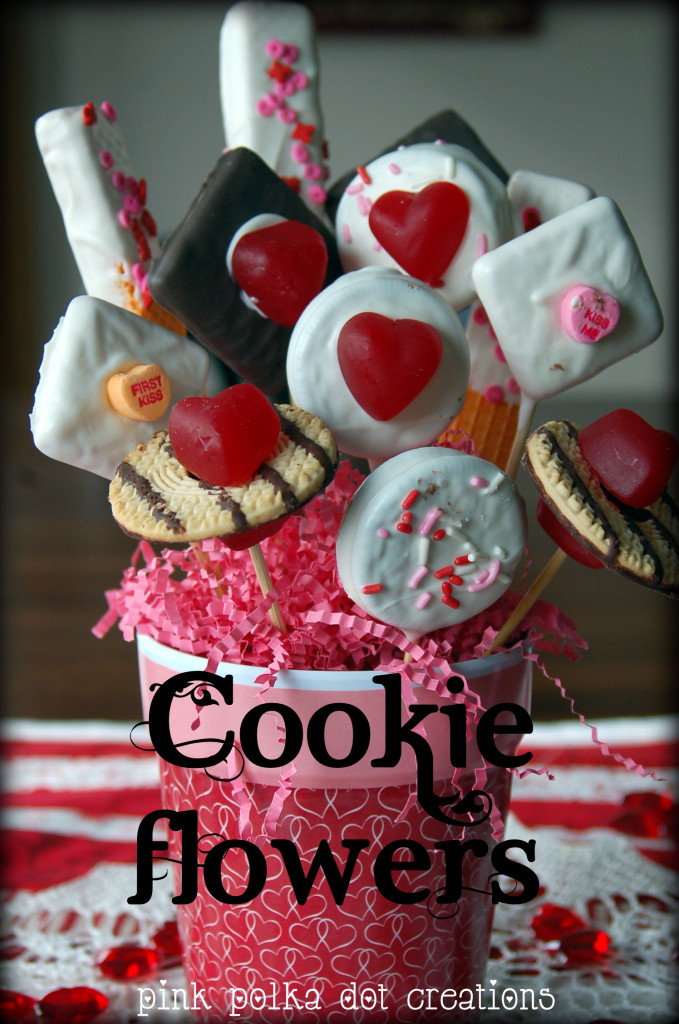 So does anyone else want to make a cookie bouquet?
These are really so easy to do…first  you need to gather together an assortment of cookies:
I used a chocolate mint cookie, wafers, Lorna Doone- shortbread cookies,  Fudge stripes, and of course Oreos!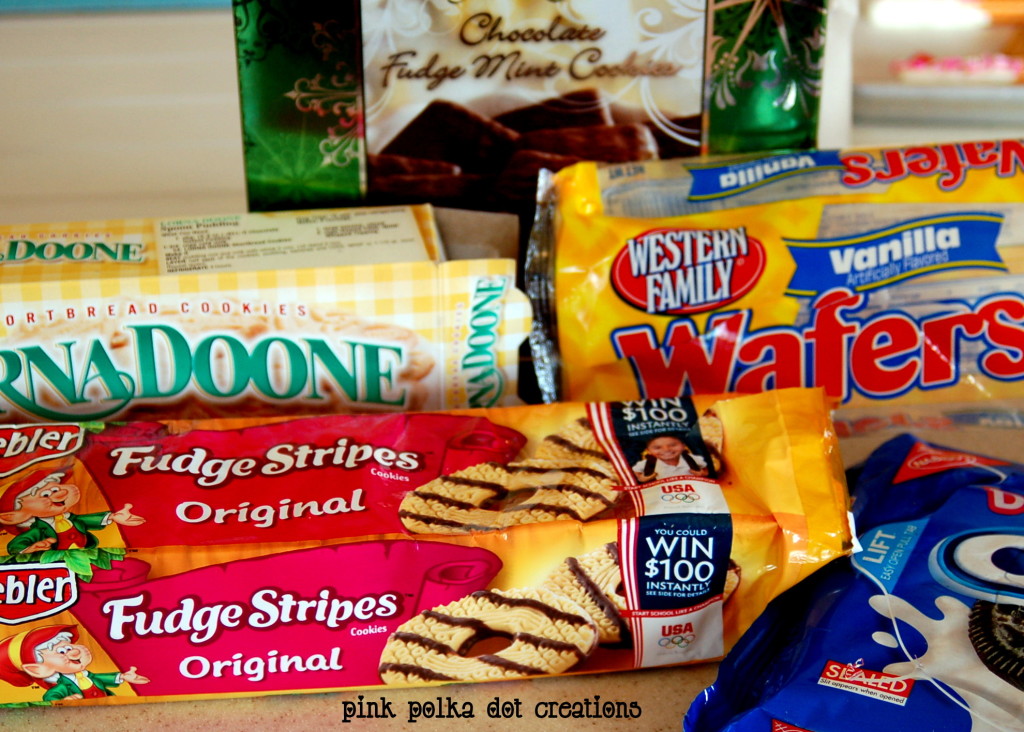 I was able to find a smaller wooden skewer and they worked perfectly for inserting in the middle of the Oreos.  They did not break the cookie in half and I did not have to cut the middle out of the cookies.  So much easier!
To make the fudge stripes cookies push  a gummy heart on the skewer, then add a striped cookie and top with another gummy heart on the top to hold it all in place.
Dip the  rest of the cookies in melted white chocolate.  I used these.  Then sprinkle with sprinkles or top with conversation hearts or JuJu hearts.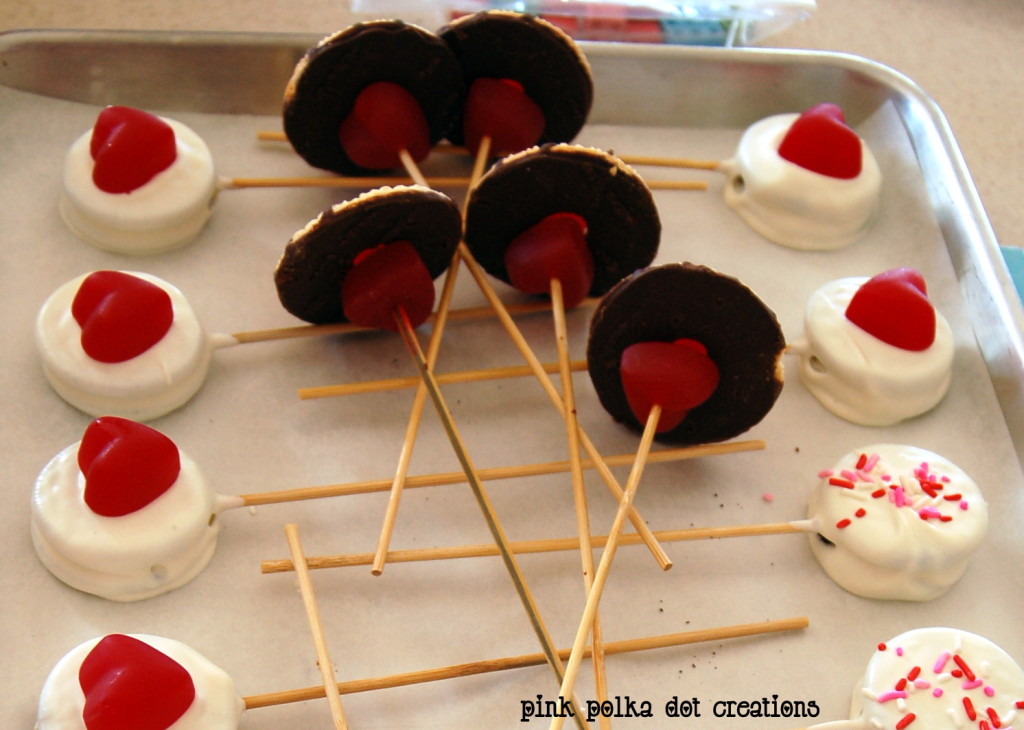 For the Lorna Doone cookies I dipped the skewers in the melted chocolate then put them on the back of the cookie.  Let the chocolate harden before dipping the cookie into the chocolate.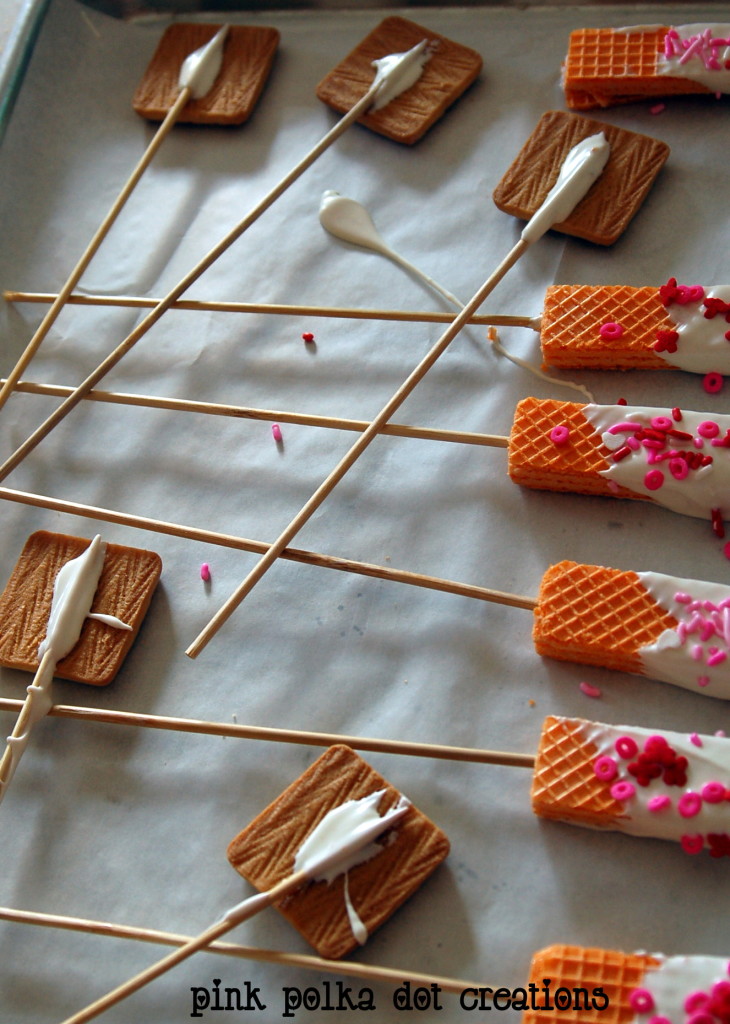 After dipping the cookies, let your little helper decorate them any way that she would like to!  I like how she is really concentrating here!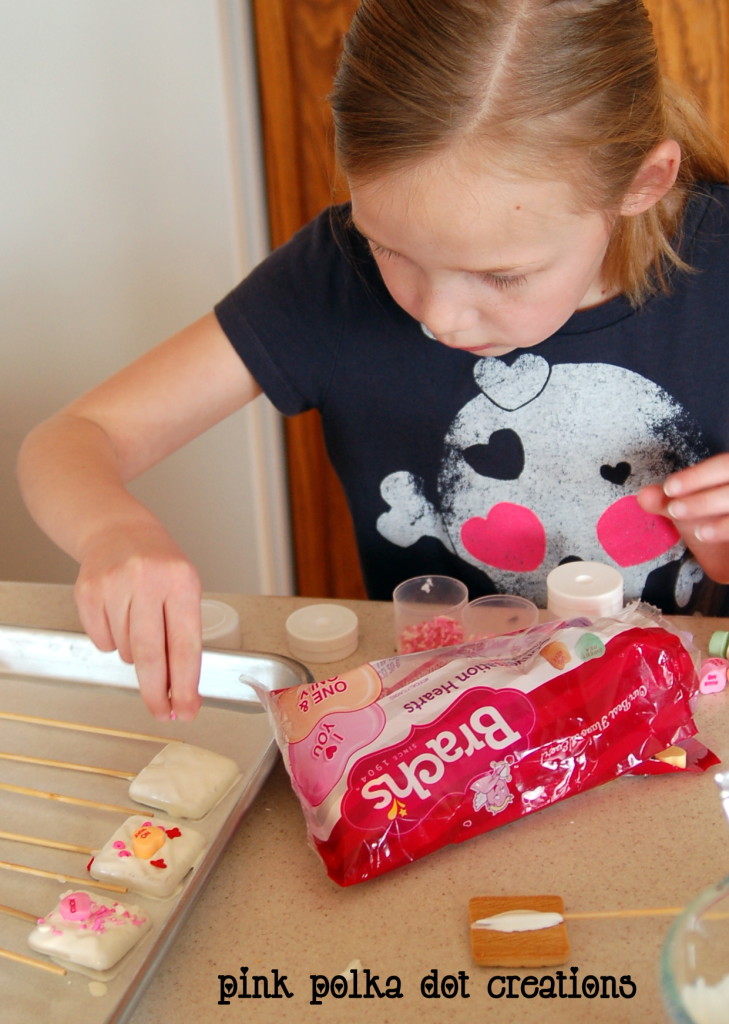 After the chocolate has all set up, you can arrange into a fun bouquet!  What child, teacher, friend, family member, or VT would not love to receive a bouquet that they can eat!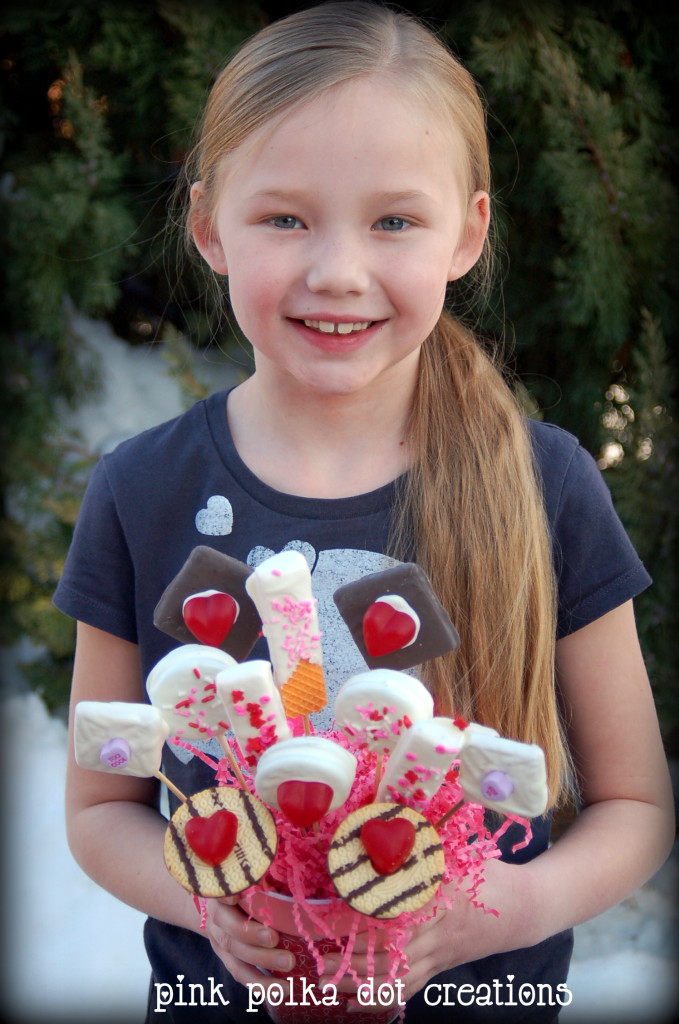 So now you have no reason not to make a fun cookie bouquet for your family and friends,
unless of course,
you do not have a cute little helper!
Have a great day everyone!  Love Ya!
Pin It