Washi Cupcake Stands
I have been cleaning, organizing and throwing out a bunch of stuff all last week.  It feels so good.  I cleaned out my office/craft room and a big closet, cupboards and drawers.  Then I started in the kitchen and now  I need to keep going and get my kitchen all done.  That is my next goal.  I love it when I get the cleaning bug and can get a lot done because I really don't get it very often, so I had better go for it while I can!  When you clean everything out, you can see what you have (or rather how much you have!) and so when I organized all of  my washi tape I decided that I needed to do a project with some of it!
So here is fun little  idea using your washi tape that would be perfect for a little tea party, a shower, a birthday, or even for weddings!
Individual Washi Cupcake Stands!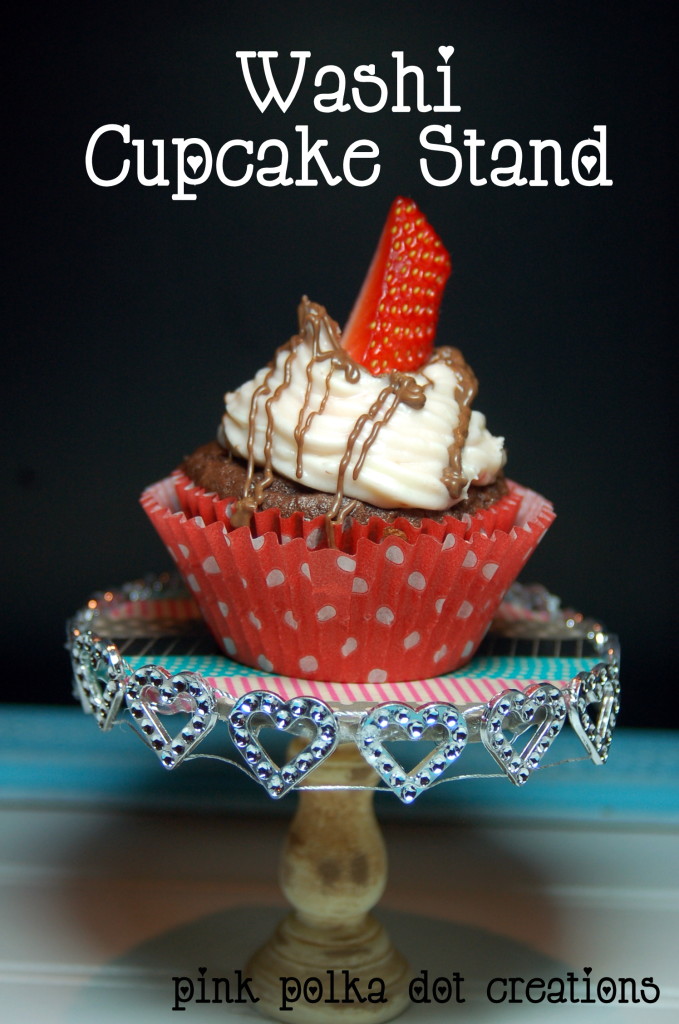 Wouldn't these be darling set up at a little tea party at each individual place setting, or perhaps on a serving table at different heights, or clustered together to make a fun centerpiece?
They are so super easy to make and is a project that even the kids could help you with.
So do you want to make some washi tape cupcake stands?
First you will need a spindle and a thin wooden disk. (You can get these at any craft store.  I got mine at the Wood Connection. ) I glued the disk to the top of the spindle with a good wood glue and then let that dry.  I then painted mine in a cream color, sanded them to distress it up a bit, and then washed a stain on top of that.   I really distressed them quite a bit, but that is the look that I like.  You could also just paint these in some funky colors and they would be way fun too!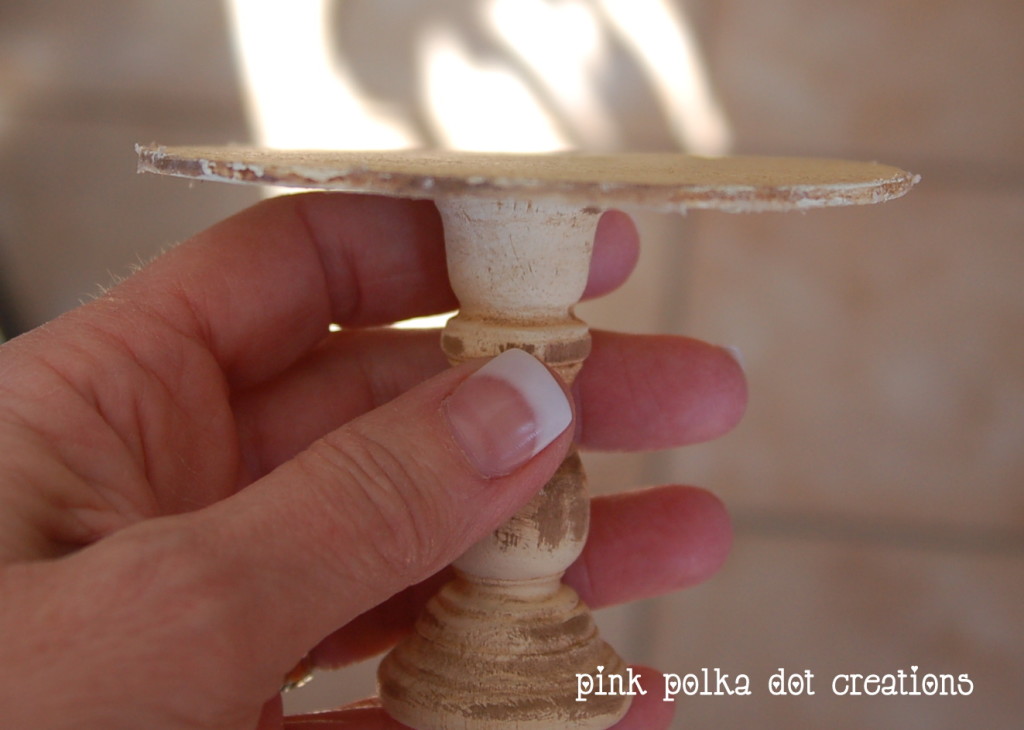 Then just start at one side and add your washi tape to the top of the disk.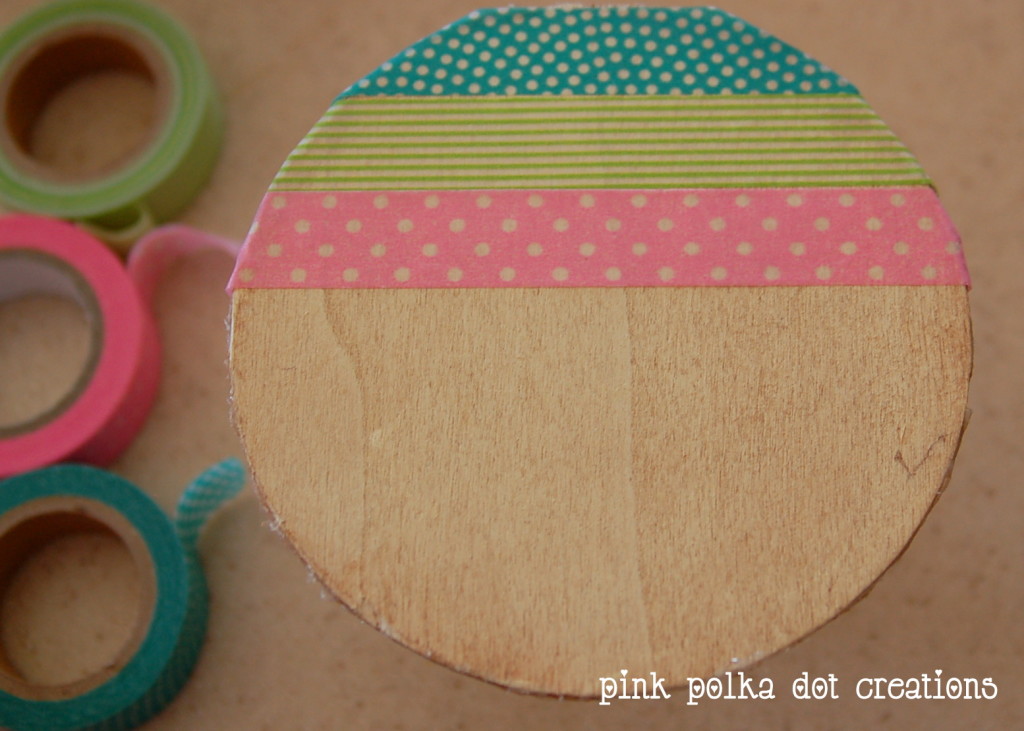 Until you have covered the entire top.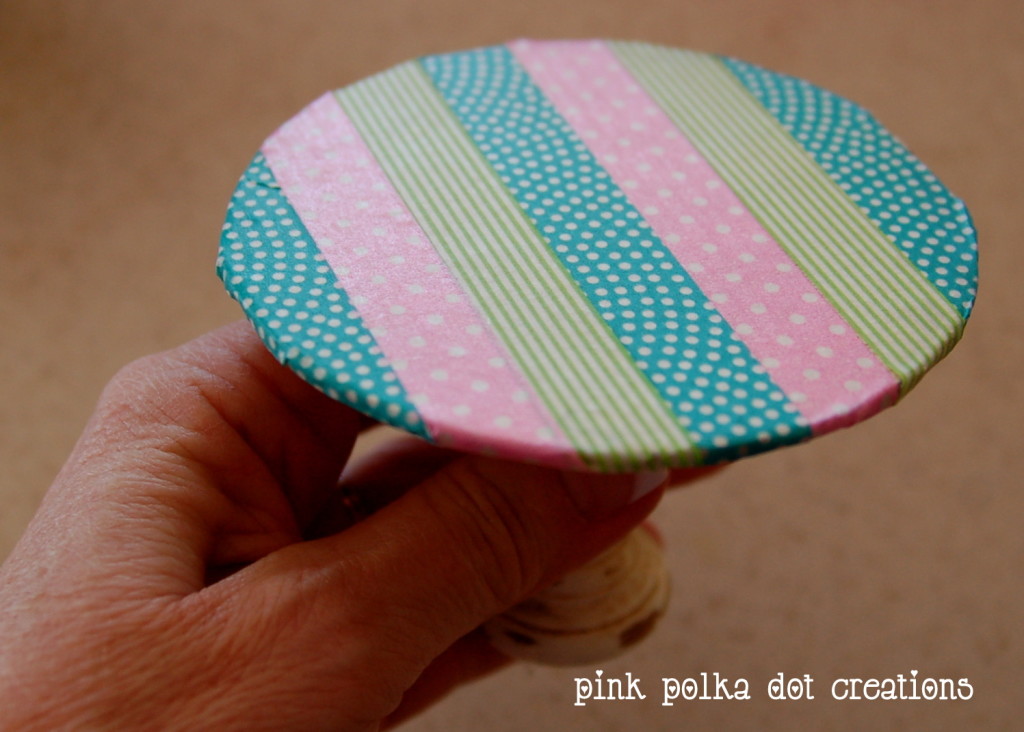 Then to dress mine up a bit more, I added this super fun ribbon that is sparkly hearts strung together!  You could use any ribbon, lace, or fun embellishment that you would like to finish the edge.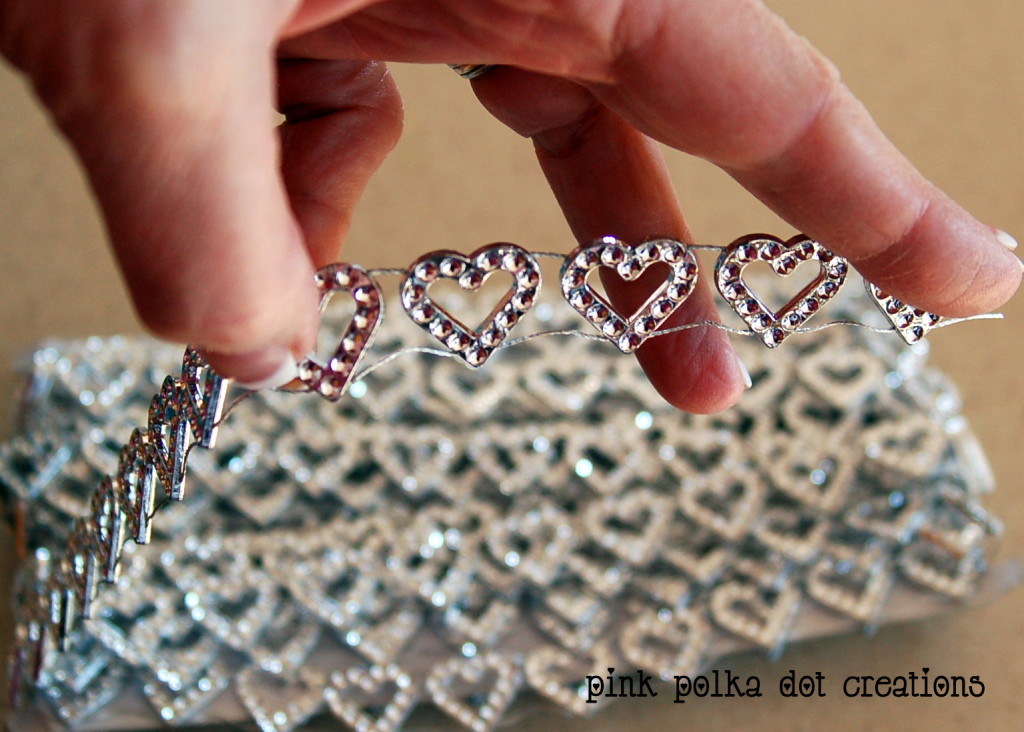 I hot glued the ribbon to the edge of the disk.
I put my ribbon up halfway and it made a lip around the edge of the disk, which I liked because it made it look like it will hold the cupcake in!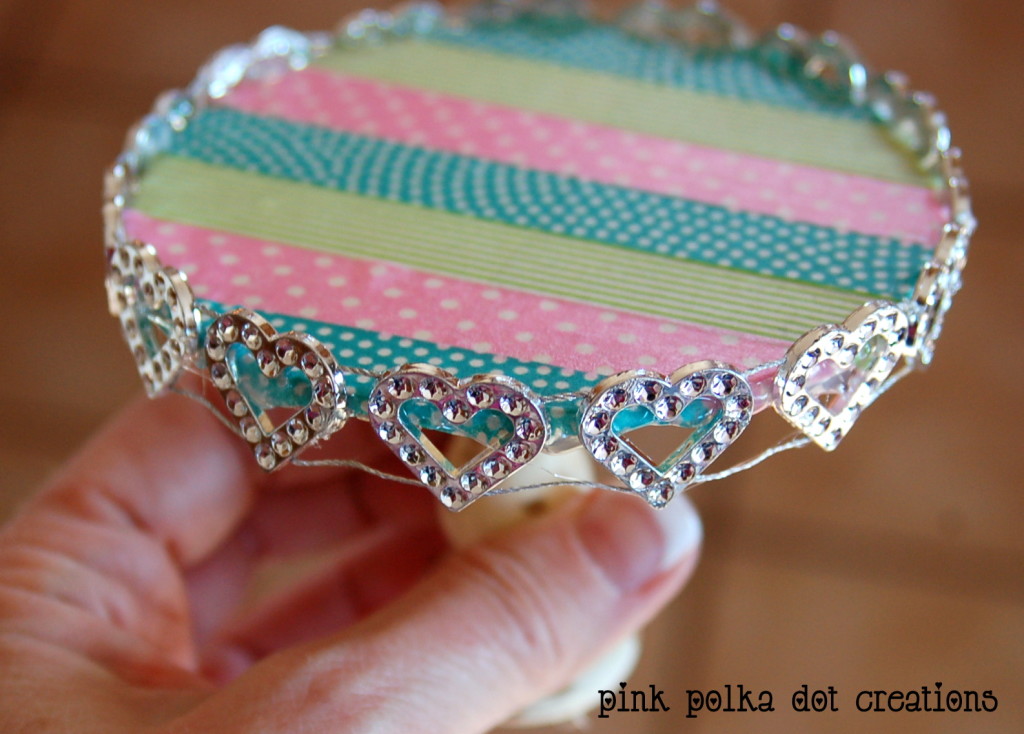 I used different washi tape on each of my cupcake stands, so they are all different, but yet they still make a set.
So how fun are these?
What girl, young or old, would not love to have this at her place setting?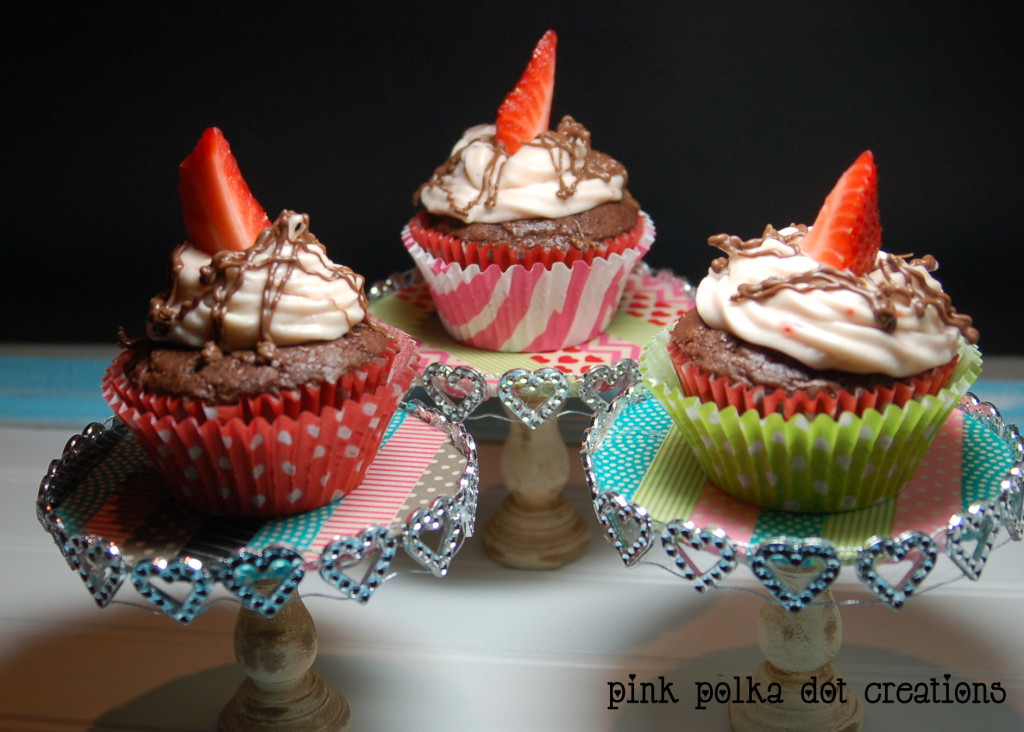 I made these yummy Chocolate Strawberry Cupcakes for dinner yesterday and I love that the frosting has strawberry puree!  YUM!
The recipe is from Your Cup Of Cake.
Visit her site to get the recipe.  I have to say that her cupcakes are much prettier than mine, but mine were still pretty tasty! :)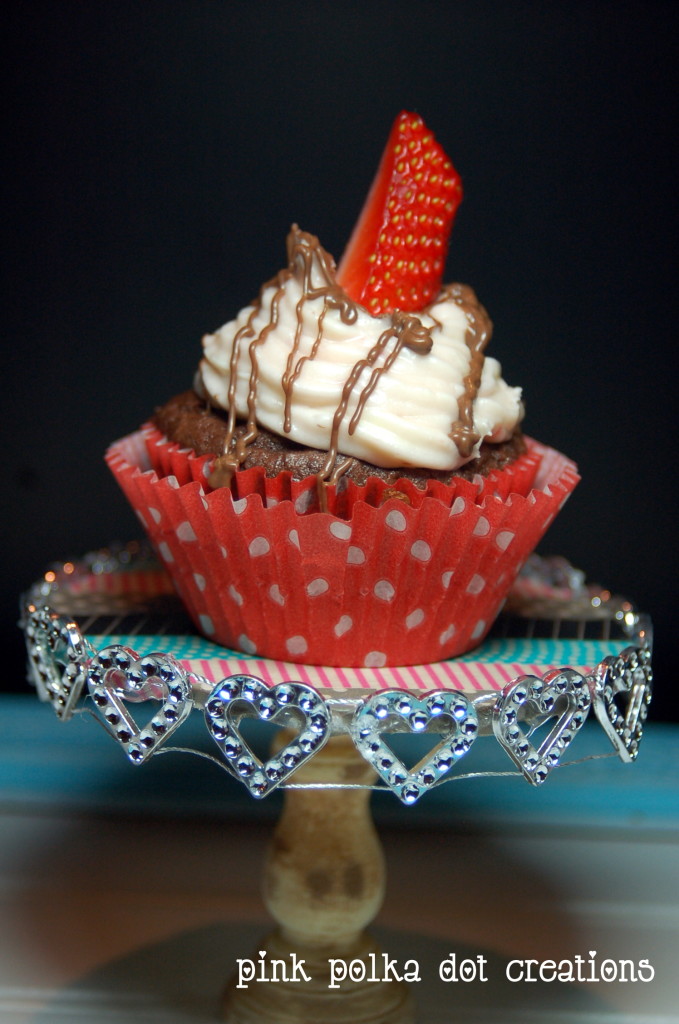 So do you have a party or get together coming up that you could make some individual cupcake stands for?
Have a great MondayEverybody!  Love Ya!
Pin It