Garden Bouquet
I hope that you all had a great 4th of July!
I can't believe that it is already over, it seems like the summer is just going by waaay too fast! I think that I need to slow down just a bit and enjoy a few lazy days of summer, what about you, could you enjoy a few lazy days too? Here is one thing that you could do to enjoy your summer just a little bit more:
Do you have flowers out in your yard that are looking beautiful this time of the year? Well why not bring a few indoors and enjoy them in your home? That is what I decided to do!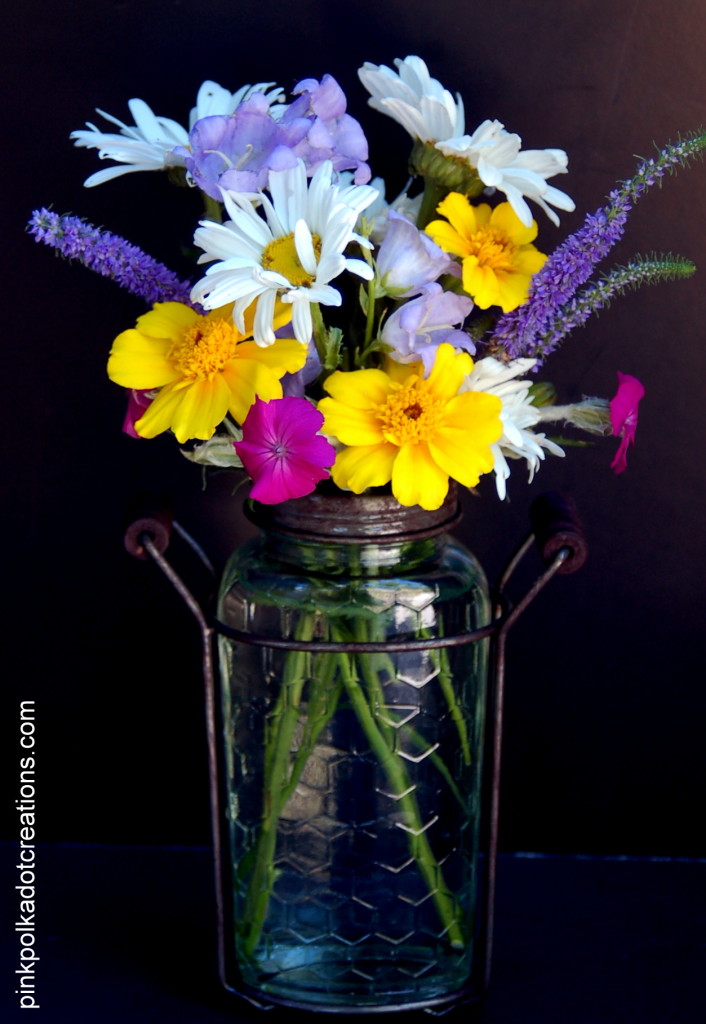 I just walked around my yard and picked a few marigolds, shasta daisies, the purple spikey things, (I can't remember their name!) some bluebells and lambs ear! Whatever was blooming at the time!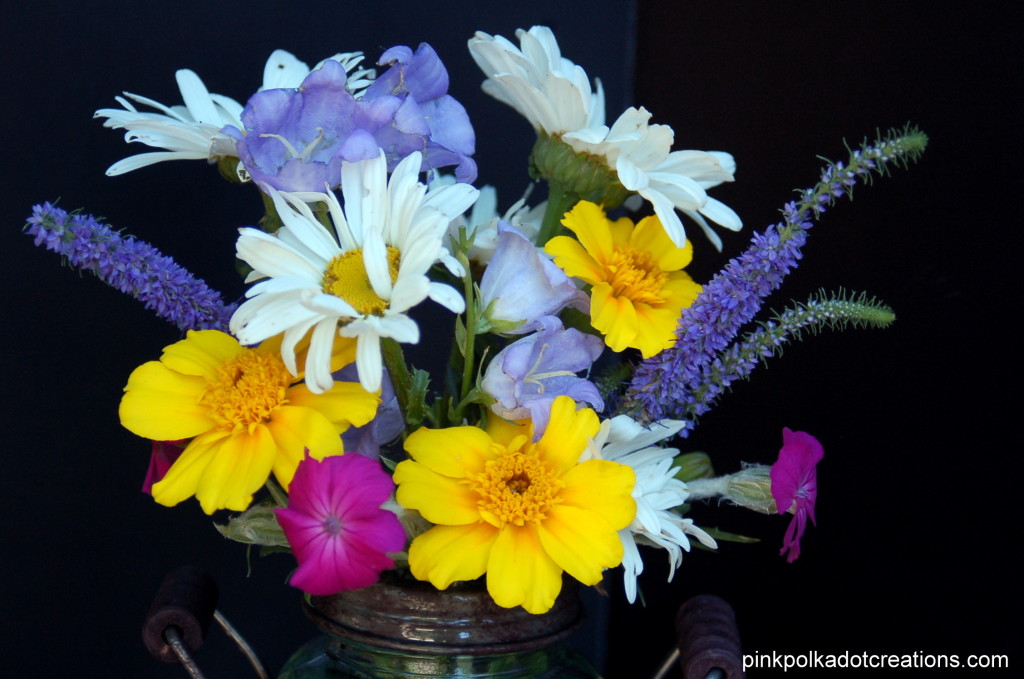 I found this really fun jar at Partyland and I knew that it would be perfect just for this!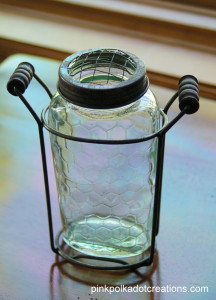 The thing that caught my eye about this jar is the wire grid already built into the lid! It is perfect for these little assorted blooms because it holds each blossom in place. Of course if you do not have a vase like this you can always use any jar and put floral tape across the top in a grid-like manner and make your own!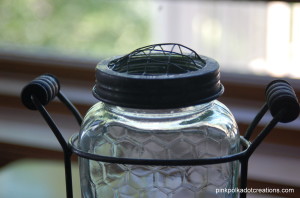 Do you have any flowers in your yard that you could bring indoors and enjoy? Why don't you go pick a little bouquet of flowers just for yourself… just because! I think it will make you happy! :)
And if you have enough flowers, why not make a bouquet to give away?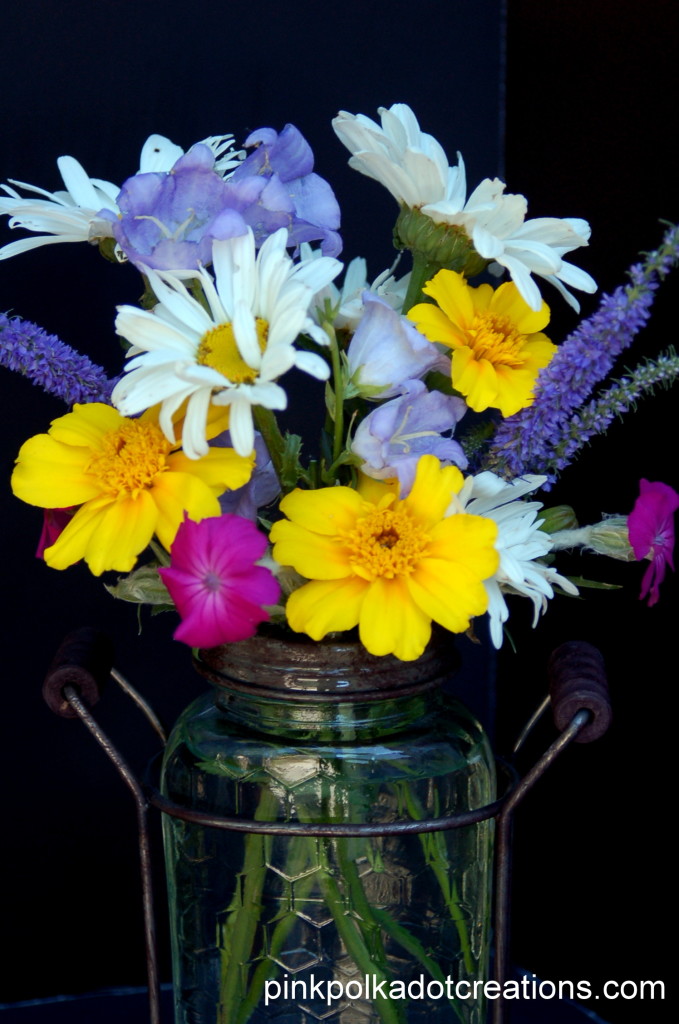 I hope that you have a great weekend and that you will find a minute to stop and smell the flowers! Or better yet pick a fun little bouquet just for you!
Have a great summer day! Love Ya!
If you have not had a chance to check out my shop yet, I would love to have you visit! Just click on the link at the top right next to the home link! Check back often, as I will be adding new things on a regular basis.
Pin It