Summer Porch
I have taken a couple days off from blogging, but I am back.:) I have been working on some new projects and just enjoying a couple of beautiful summer days!
Today, I decided that I would take you on a tour of my summer porch.
I love this part of my home and I want it to be a welcoming place to all those who come to visit!
So, welcome to my summer porch!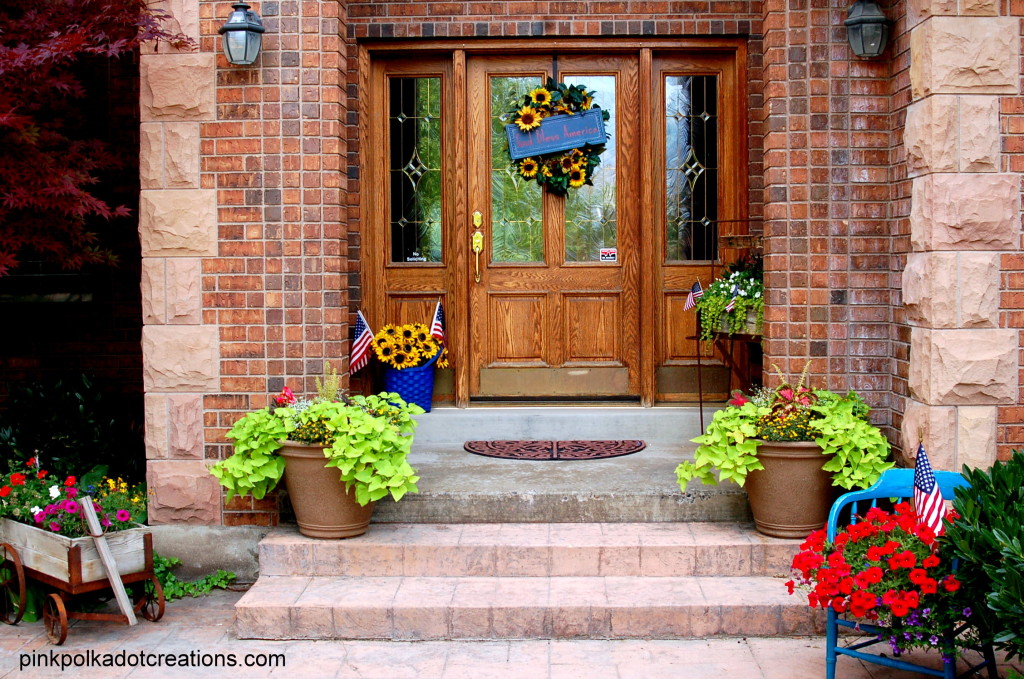 First of all, on my little tour, is this old wagon that I bought at a boutique many years ago. Every year I fill it full of flowers. There are actually two different pots sitting down inside the wagon.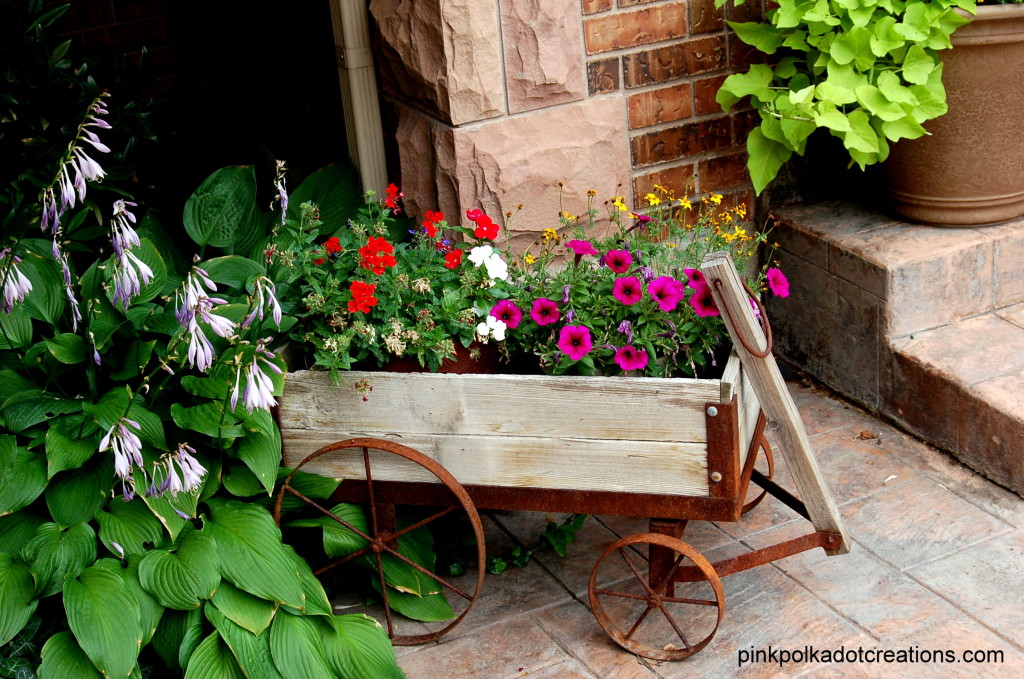 I love all the colors and combinations of flowers in this arrangement. I did not plant these pots, I just bought two different pots that were already planted, and put them together in the wagon.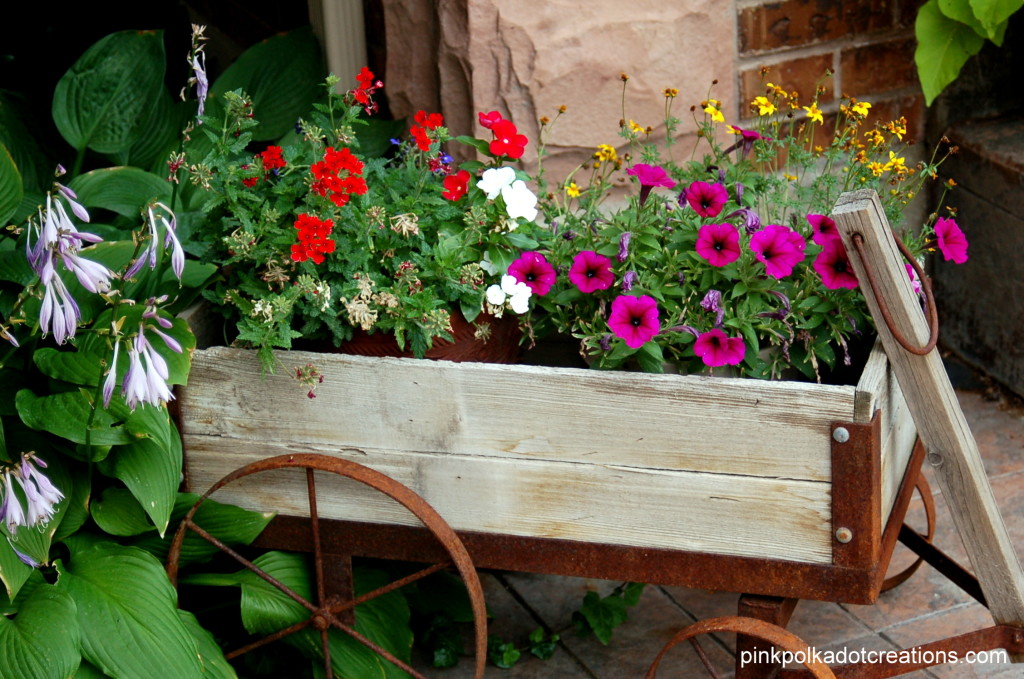 Next, is my garage sale find from last year, a chair planter! I love the pop of color that it adds to my porch.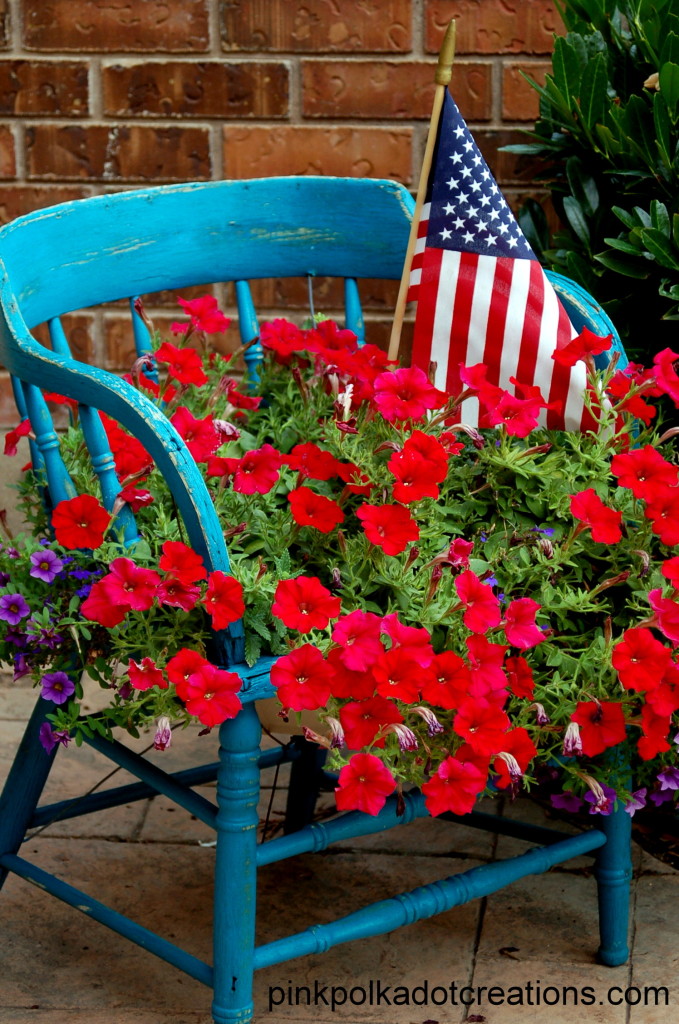 It always looks great with the red flowers to give it a real Americana feel.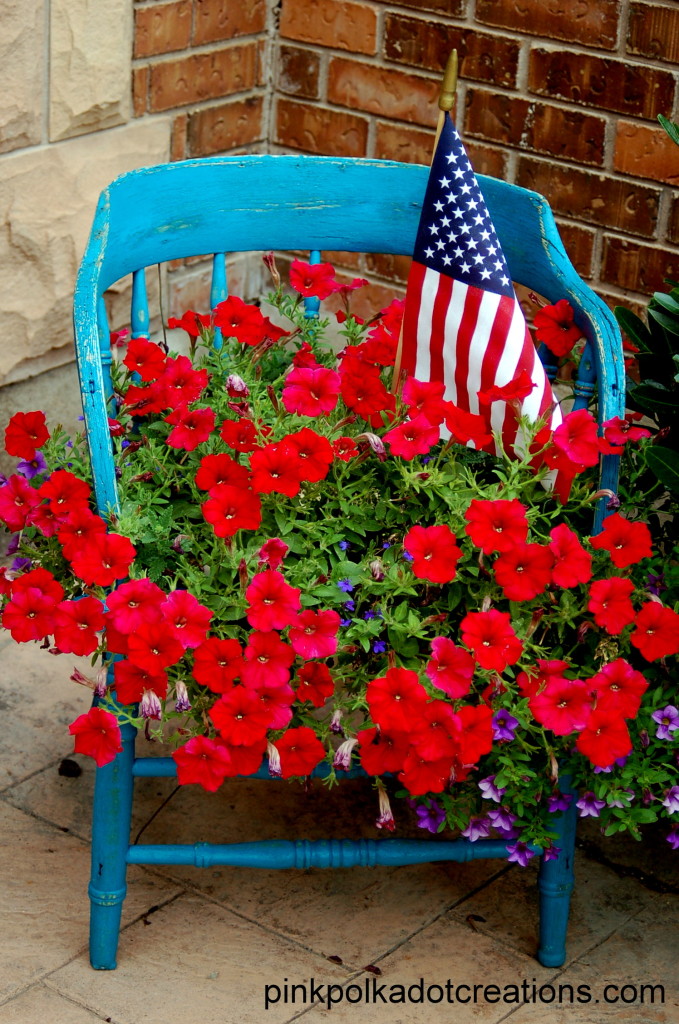 This is a flower cart that I have had for many years. It gets decorated for every holiday and then in the summer it gets planted with flowers, after all, it is a flower cart!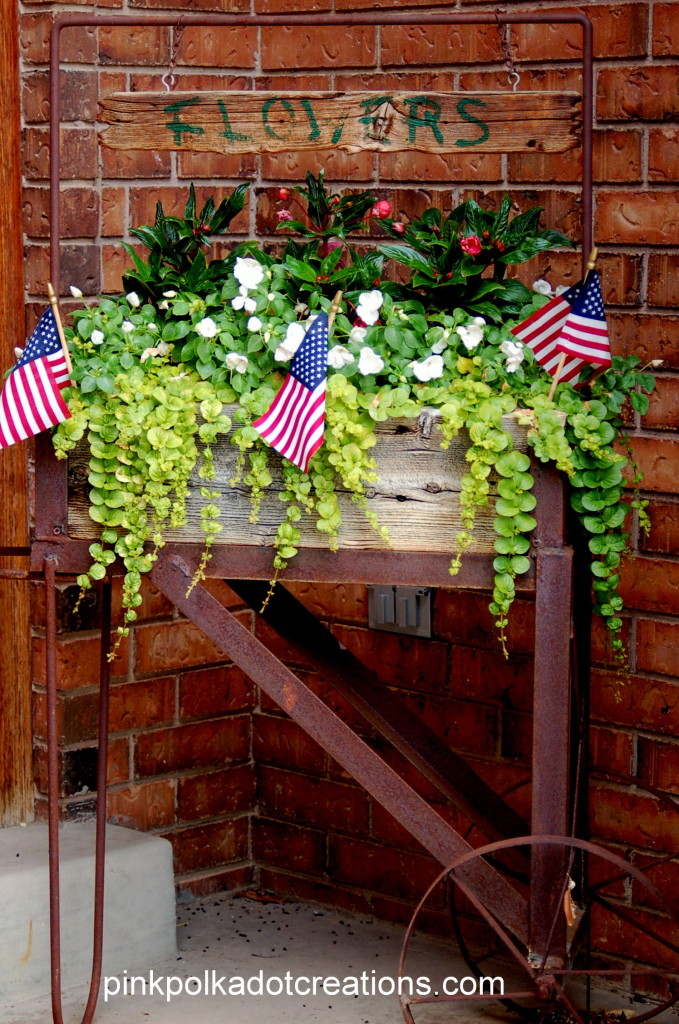 I love the light green "spillers" in this arrangement against the white impatiens and then with the dark leaves of the begonias, it is a very striking difference!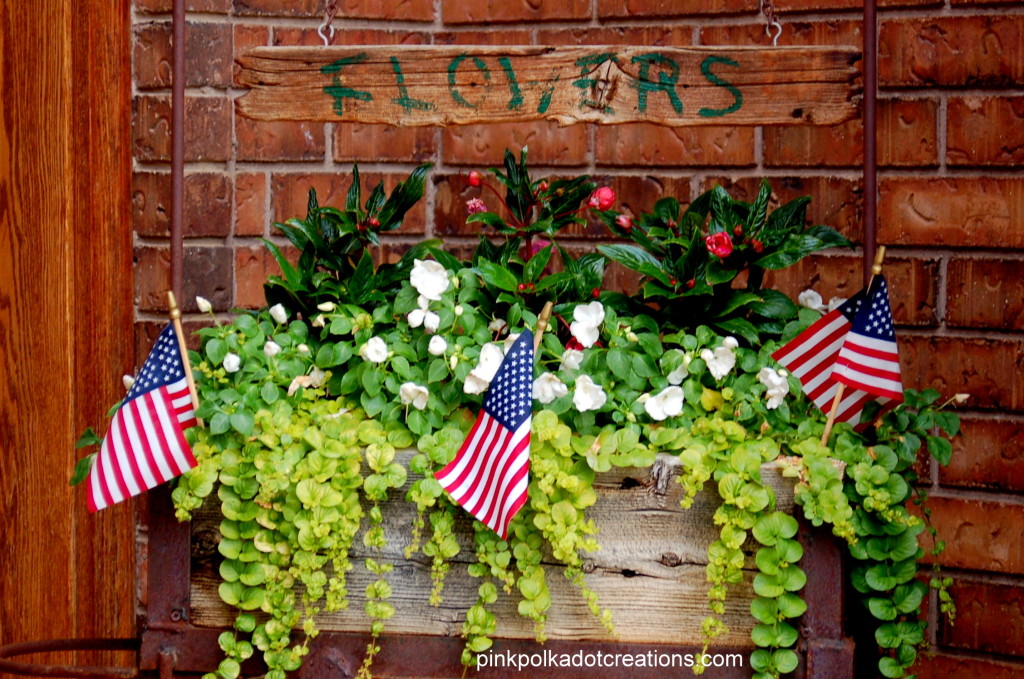 To round out my summer porch, I have some bright yellow sunflowers to make their own bright appearance. This wreath circles my "God Bless America" sign.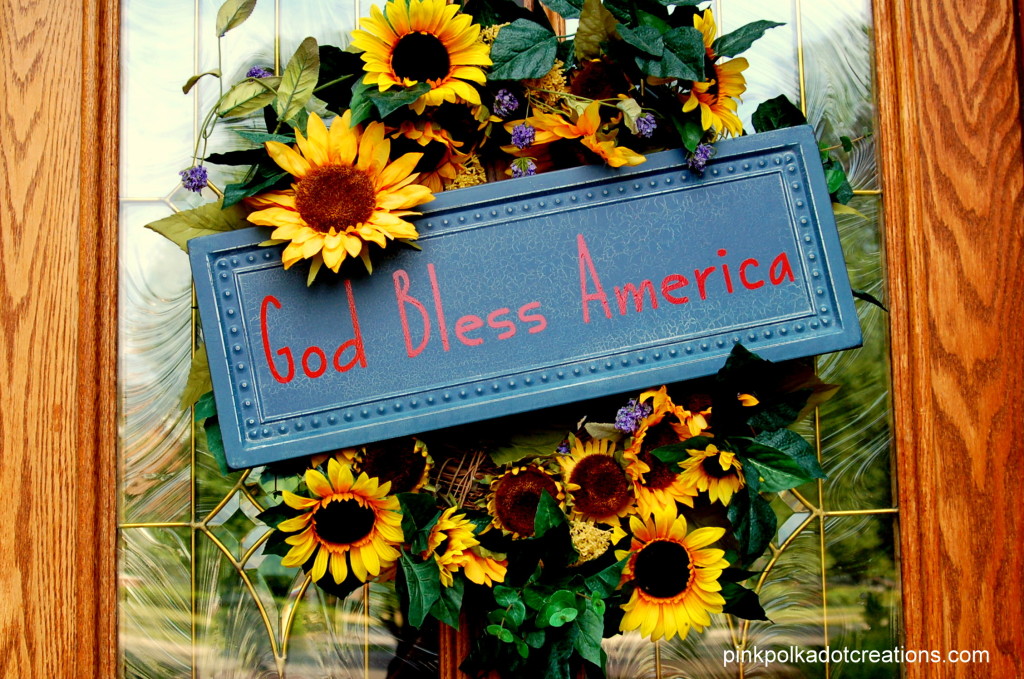 And this bright blue basket, is full of sunflowers too!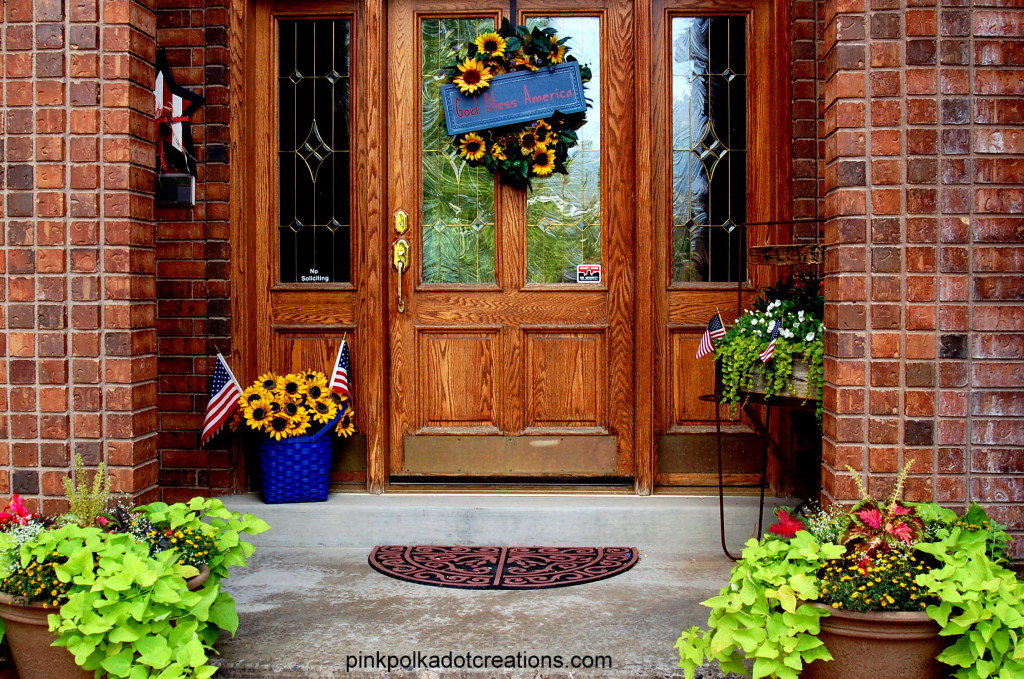 So that is my tour of my summer porch! I hope that you feel welcome!
I have over twenty different pots in my yard and patio and I have to hand water them every night! Some may think that I am a little crazy, and I am, but it is actually a great ritual that I enjoy doing every night!
Have a great weekend everyone! Go do something fun on this great summer day! Love Ya!
If you have not had a chance to check out my shop yet, I would love to have you visit! Just click on the link at the top right next to the home link! Check back often, as I will be adding new things on a regular basis.
Pin It