Humanitarian Quilts
I have been practicing my quilting techniques again lately. I decided that I would make some quilts that I could give away to a charity and practice my quilting skills at the same time. I figured that a small child somewhere would not care what the quilting looks like in a new blanket, right? So this is a perfect combination for me. I practice quilting and someone, somewhere will get a new quilt! A win, win situation!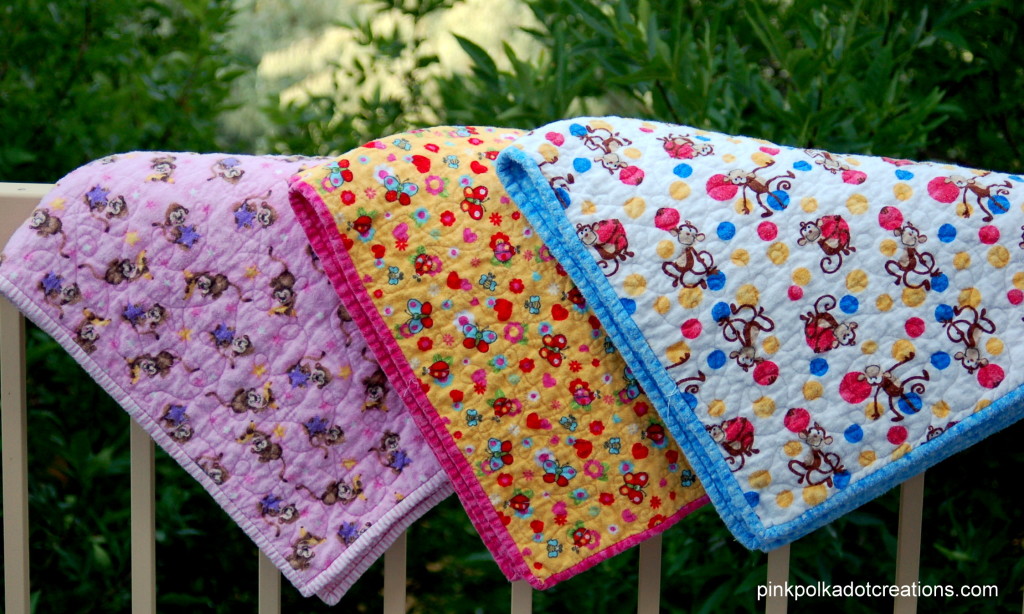 These are all made from flannel fabric on the front and the back, so they are nice and soft and cuddly! I think that I must have a passion for monkeys, because two of the three have monkeys on them! :)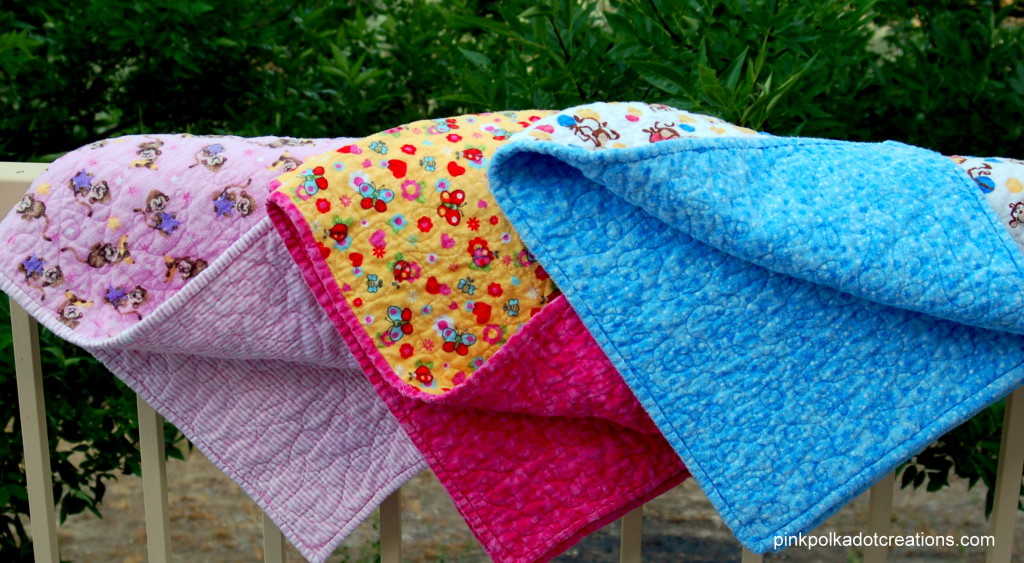 The backs have a fun print or stripe on them.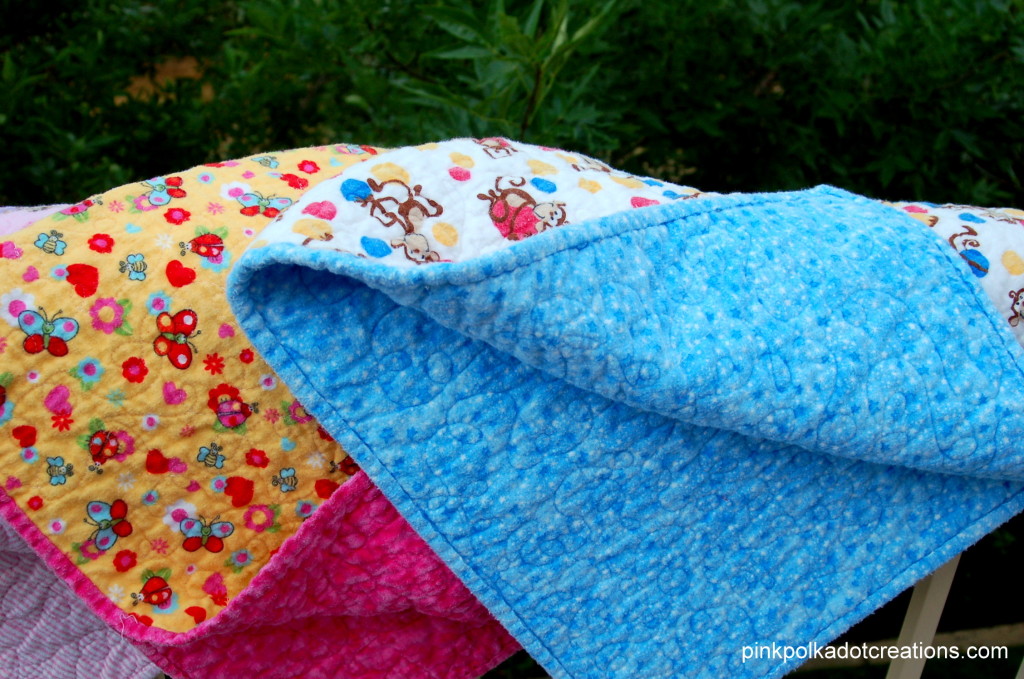 On this blue quilt, I just quilted an all-over pattern. On the yellow quilt I did an all-over pattern with a few hearts mixed in there, because there are hearts in the fabric pattern.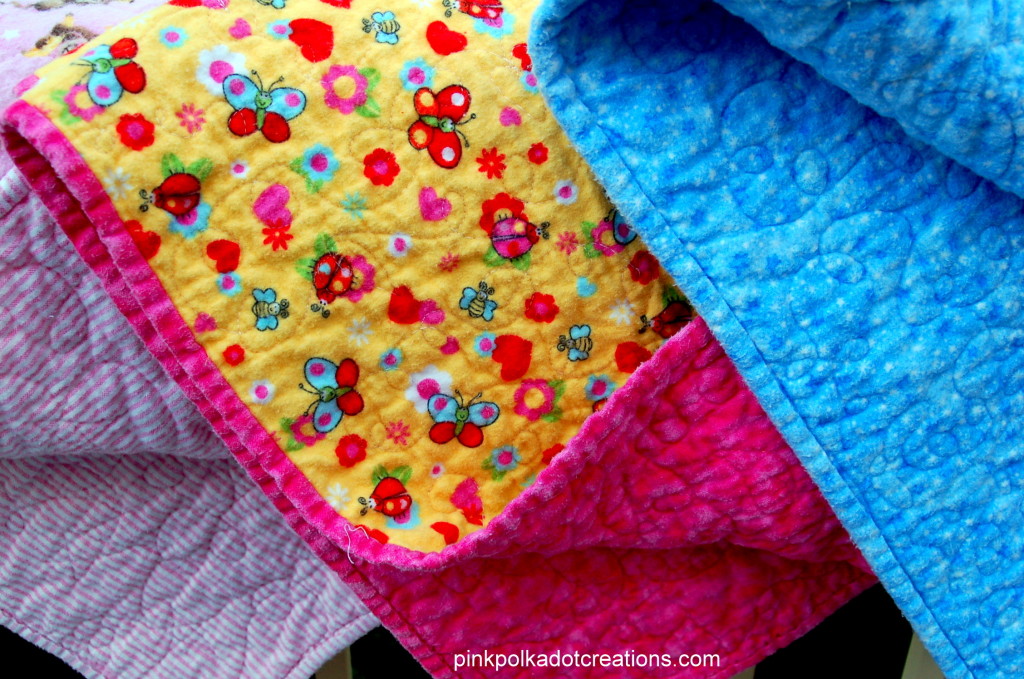 On the striped quilt, I did an all-over with a few stars, mixed in to match the pattern in that fabric. I made the binding the same fabric as the back, but it gives a contrast on the front. If you would like to learn how to sew a binding, go to my tutorial here. It is really an easy way to sew binding and it gives your quilts a nice professional finish!
I am really enjoying learning how to quilt. I have a lot to learn, but it has been a fun process. I am not sure who I am going to give these quilts to. I have lots of possibilities, like a local hospital, the police department, the women's shelter, or the foster care. I think that I will make a few more before I decide so that I have several to give them at a time! These are all washed and ready to give away, so now I need to get busy on the next bunch!
What is your favorite charity? Is there something that you could do for them?
Have a great Monday and be charitable today! Love Ya!
If you have not had a chance to check out my shop yet, I would love to have you visit! Just click on the link at the top right next to the home link! Check back often, as I will be adding new things on a regular basis.
Pin It