Cookies And Cream Muddy Buddies
Here is a fun version of Muddy Buddies that would be perfect for almost any summer gathering that you might have! It is easy to make, easy to transport, easy to serve and it looks delicious to boot!
Both young and old love the taste of Oreo cookies, making this version of muddy buddies one of our all-time top favorites!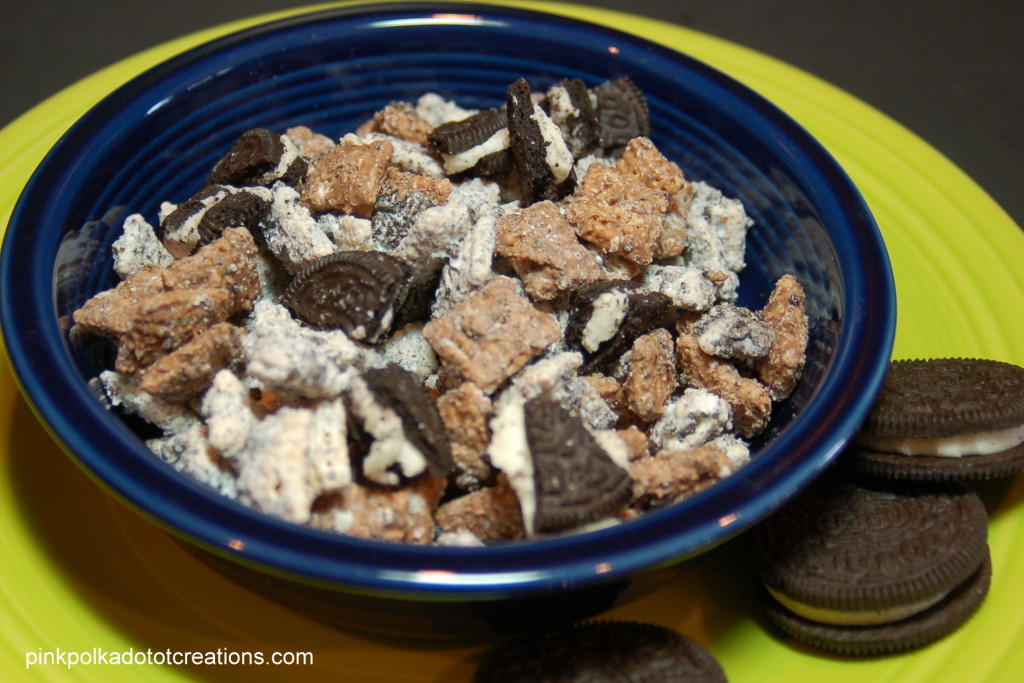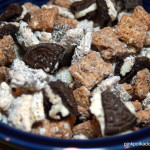 Cookies and Cream Muddy Buddies
2013-07-18 21:35:19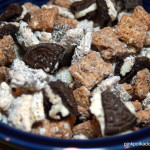 Serves 12
This is a fun version of the the original Muddy Buddies, because it is filled with Oreo cookies!
Nutrition Facts
Amount Per Serving
* Percent Daily Values are based on a 2,000 calorie diet. Your Daily Values may be higher or lower depending on your calorie needs.
Ingredients
"Cream" Muddy Buddies
5 cups rice Chex cereal
1 1/2 cups white chocolate melts or chips
8 Oreo cookies crushed
3/4 cup powdered sugar
"Cookies" Muddy Buddies
5 cups rice Chex cereal
1 1/2 cups milk chocolate chips or melts
8 Oreo cookies crushed
3/4 cup powdered sugar
Extra chopped Oreos
Instructions
"Cream" Muddy Buddies-
Pour 5 cups Chex cereal into a large bowl. Place powdered sugar and crushed Oreo cookies into a large ziplock bag and set aside. Melt white chocolate in microwave for 1 minute at 50% power, stir to melt. If you need to, melt in microwave for an additonal 30 seconds at 50% power. Stir to melt. Pour melted chocolate over cereal in the bowl. Stir until coated. Transfer the coated cereal into the prepared baggie and shake well, until coated. Pour onto a cookie sheet to harden.
Repeat the same steps with the "Cookies" Muddy Buddy ingredients.
Once it has all hardened, mix the "Cookies" and the "Cream" Muddy Buddies together and fold in the extra chopped Oreos. Store in an airtight container.
Adapted from Your Cup of Cake
Pink Polka Dot Creations http://pinkpolkadotcreations.com/
Do you need to have some of this in your life?
Do have a reason to make this for someone in your family this weekend?
If not, just make it for yourself, you'll be glad that you did! :)
I hope that you have a great weekend! Love Ya!
If you have not had a chance to check out my shop yet, I would love to have you visit! Just click on the link at the top right next to the home link! Check back often, as I will be adding new things on a regular basis.
Pin It