Lemon Filled Cupcakes
I went to Trader Joe's a while back and I got a bottle of lemon curd and I could not wait to make something with it…and this is what I came up with!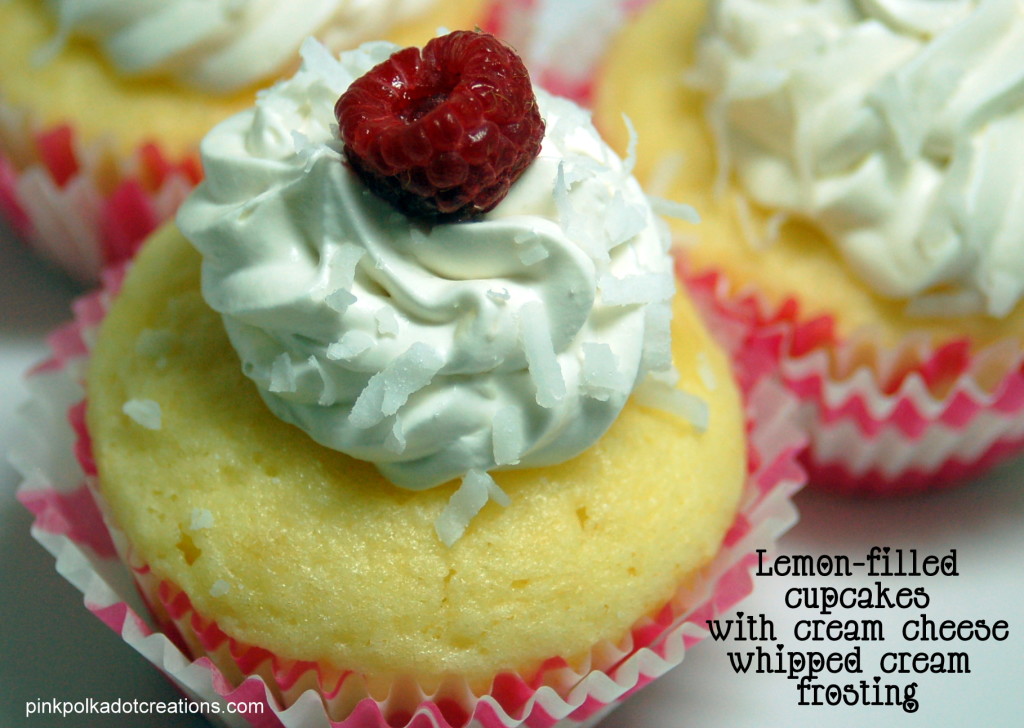 These are so yummy and refreshing with the lemon filling! The cake is a moist heavy batter, just the way I love it!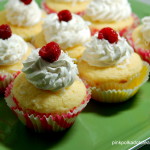 Lemon Filled Cupcakes
2013-07-21 22:02:44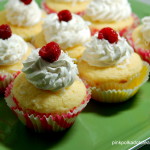 Serves 24
A refreshing lemon filled cupcake with a delicious cream cheese and whipped cream frosting!
Nutrition Facts
Amount Per Serving
* Percent Daily Values are based on a 2,000 calorie diet. Your Daily Values may be higher or lower depending on your calorie needs.
Cupcakes
1-white cake mix
4 eggs
1/2 cup butter-melted
1 cup milk
Frosting
8 oz. cream cheese-softened
1/2 cup powdered sugar
1 teaspoon vanilla
2 cups whipping cream-whipped
You will also need
10-12 oz lemon curd (or make your own)
coconut- optional
raspberries-optional
For the cake
Preheat oven to 350 degrees F.
Line 24 cupcake pan with cupcake liners.
Mix cake mix, eggs, melted butter and milk in mixing bowl until well combined. Spoon or scoop into the prepared cupcake pan(s)
Bake for 15-19 minutes, being careful not to over bake.
Remove from oven and let cool on racks. When the cupcakes are cooled, cut holes in the tops and pipe in the lemon curd.
Frosting
Whip the whipped cream to stiff peaks, in another bowl whip the cream cheese until it is smooth and creamy. Add the powdered sugar and vanilla, mix well. Fold the whipped cream and cream cheese mixture together. Pipe the frosting on the cupcakes and sprinkle with coconut and top with a raspberry or strawberry to garnish. Store in refrigerator.
Notes
You can substitute 8 oz cool whip for the whipped cream!
Pink Polka Dot Creations http://pinkpolkadotcreations.com/
To make these cupcakes, I had a couple of new tools that I wanted to try out and to show you! I ordered a food scoop here. It is wonderful because then all of the cupcakes are the same size! Which is great for looks, but they all bake the same too! I ordered the yellow food scoop. They come in many different sizes, but this one was perfect for the cupcakes.
To make the holes in the cupcakes, you can use a knife and just cut out a core in the center of your cupcake or you can use one of these things!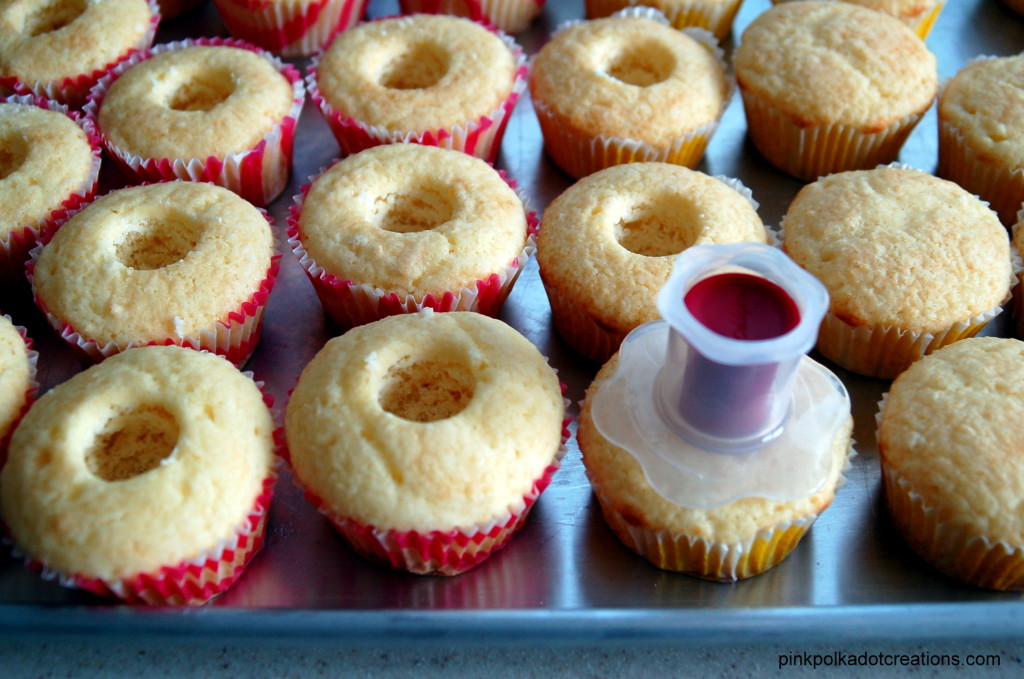 It is a cupcake corer that I got at Williams-Sonoma last spring . You just push it down in the cupcake and twist…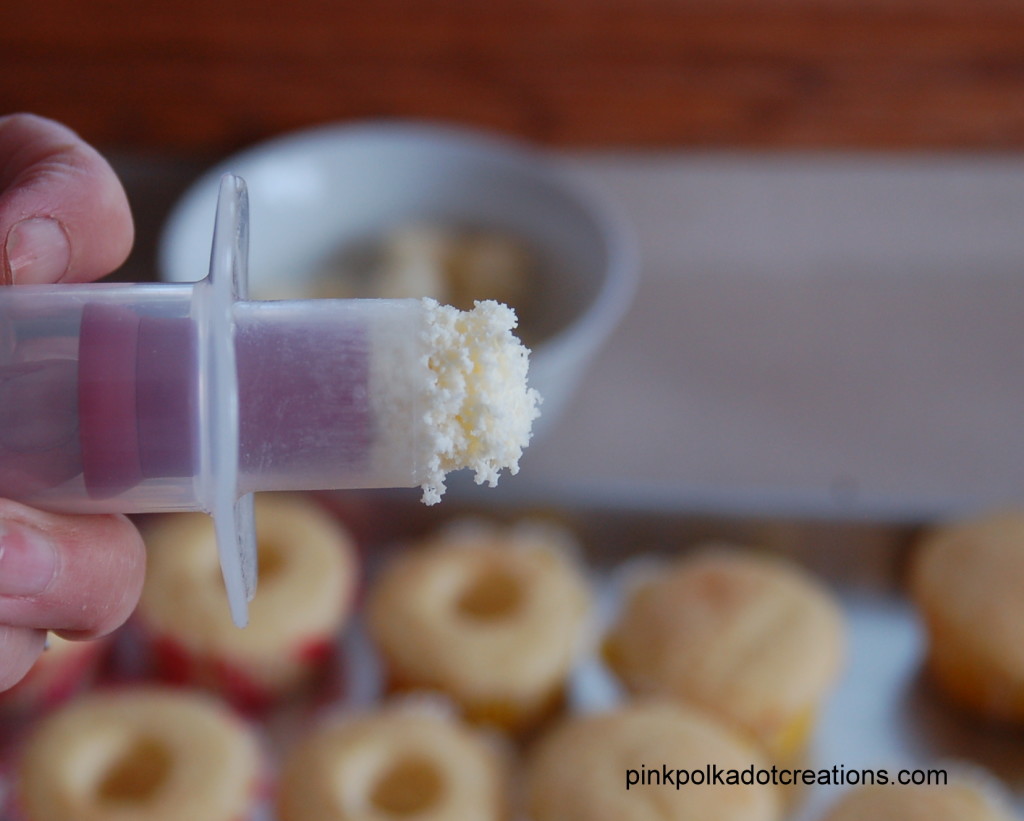 Then you simply push the "plug" out and do the next cupcake! It was so easy!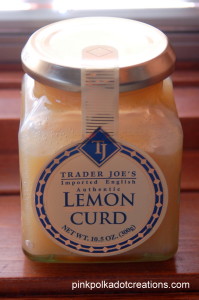 This was the inspiration for these cupcakes. I don't think that I have ever purchased anything at Trader Joe's that I have not liked! This did not disappoint either! It is tart and creamy and YUMMY! Perfect for the basis of these cupcakes.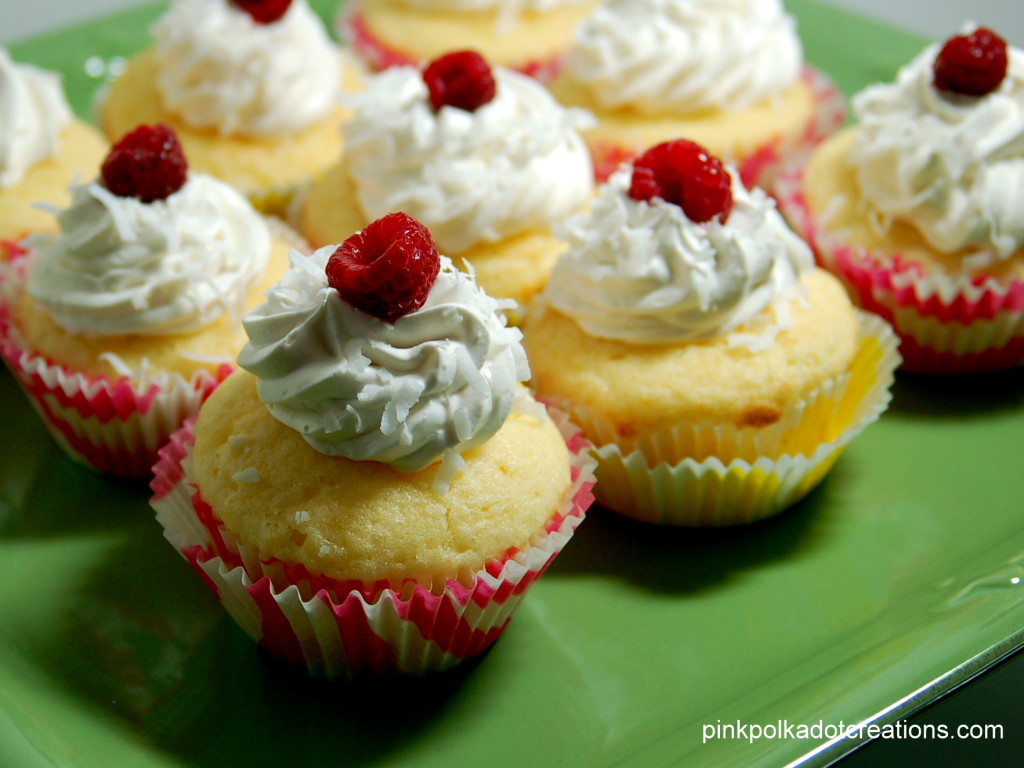 So do you need some of these in your life? They are sure to make you smile!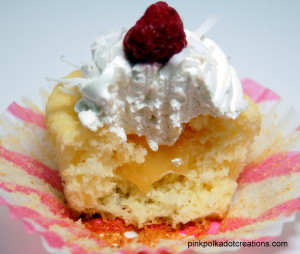 Go make some of these and make everyone around you happy!

Hope you have a great weekend everyone! Love Ya!
If you have not had a chance to check out my shop yet, I would love to have you visit! Just click on the link at the top right next to the home link! Check back often, as I will be adding new things on a regular basis.
Pin It