Parmesan Crusted Salmon
This recipe that I have today has become one of our all-time favorites!
I have not always been a big fish eater, but lately I have fallen in love with the salmon fillets from Costco. They are individually frozen, so I can just take out what I need. They always taste so good because they are each wrapped separately and it really preserves their freshness. I love this recipe because another one of my food loves is… Parmesan cheese!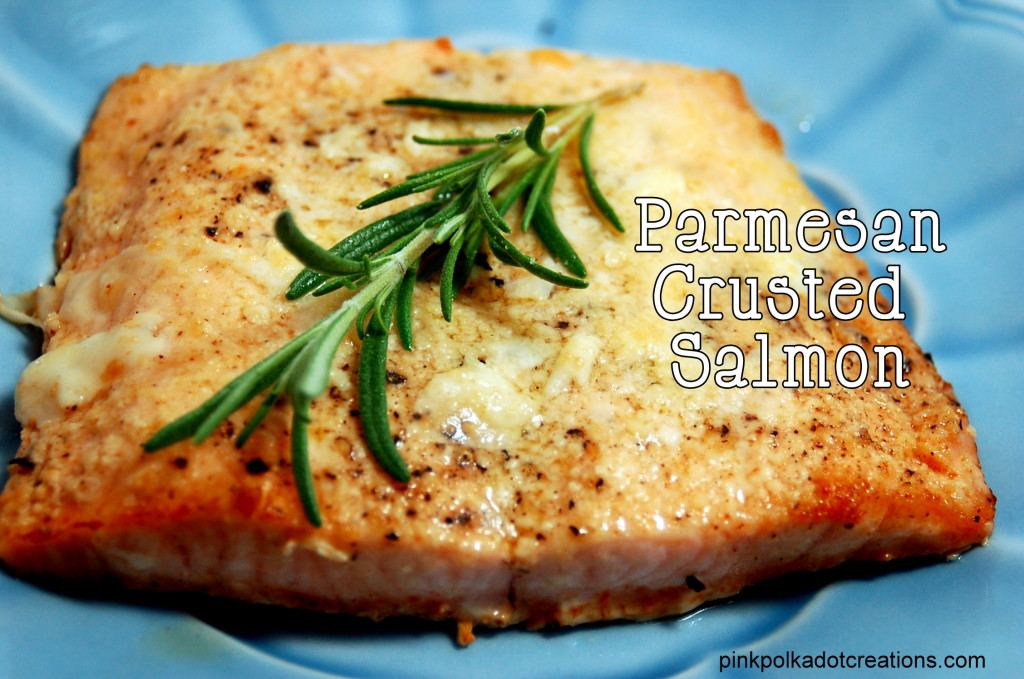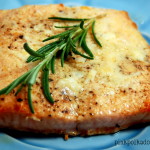 Parmesan Crusted Salmon
2013-07-29 21:34:03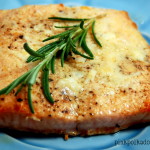 Serves 2
An easy, flavorful way to cook salmon
Nutrition Facts
Amount Per Serving
* Percent Daily Values are based on a 2,000 calorie diet. Your Daily Values may be higher or lower depending on your calorie needs.
Ingredients
1 Tablespoon butter- melted
seasoned salt-to taste
garlic salt-to taste
1-2 tablespoons grated Parmesan cheese, plus more for topping
2 salmon fillets
Instructions
Combine melted butter, seasoned salt, garlic salt and grated Parmesan cheese together to make a paste. Place salmon fillets on pan lined with foil (for easy clean up). Brush butter mixture over salmon fillets. Broil for 5 mins or until fish flakes. (Depending on how thick your salmon fillets are) Top with additional Parmesan cheese and broil until browned. Watch closely, do not let it burn.
Notes
These are also great grilled on the BBQ!
Pink Polka Dot Creations http://pinkpolkadotcreations.com/
You might want to try this dish out, who knows, it just might become one of your all time favorites too! :)
I hope that you all have a great day today! Love Ya!
I am working on some new items for my shop, I hope to have them done in a couple of days so be sure to check it out, I would love to have you visit! Just click on the link at the top right next to the home link!
Pin It