Darling Ruffled Skirt
A while back my daughter made this blue and white striped skirt for her daughter.
She also got some fabric to make another skirt from the same "Izzy and Ivy Design" pattern book So, today I want to show you the other skirt that she made! I am sooo in love with this skirt, look at all those ruffles and bows… it is a little girl's dream! (A big girls' dream too!)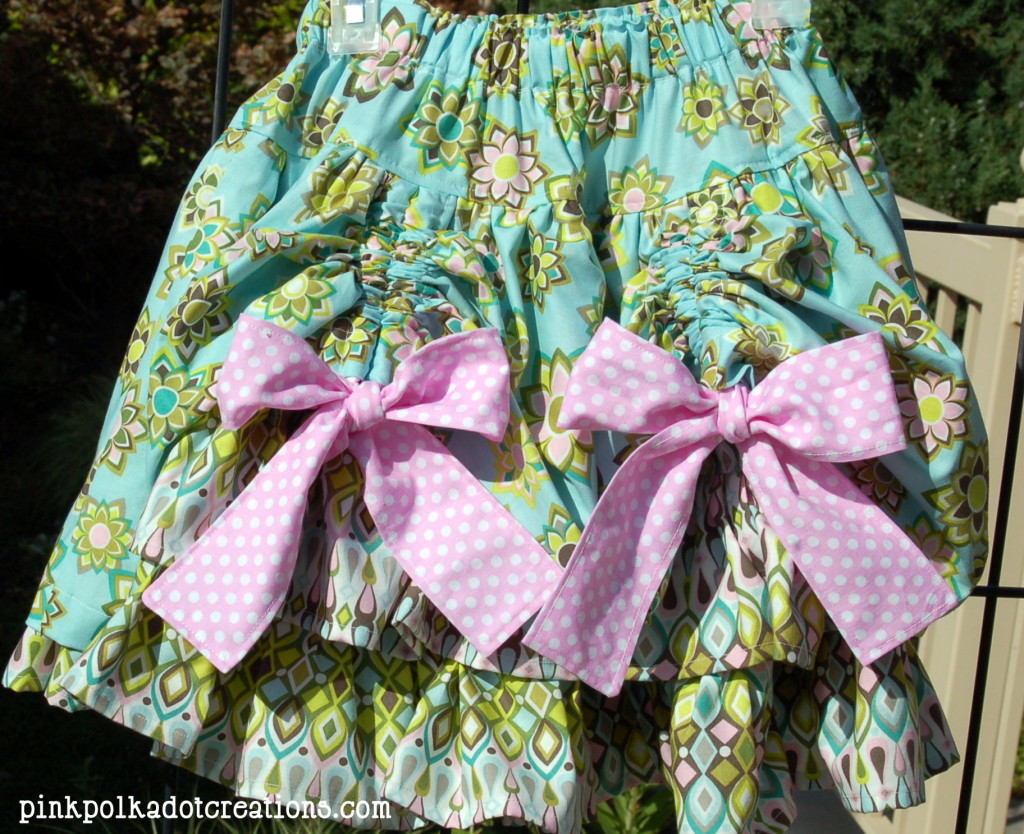 Look at all of this detail…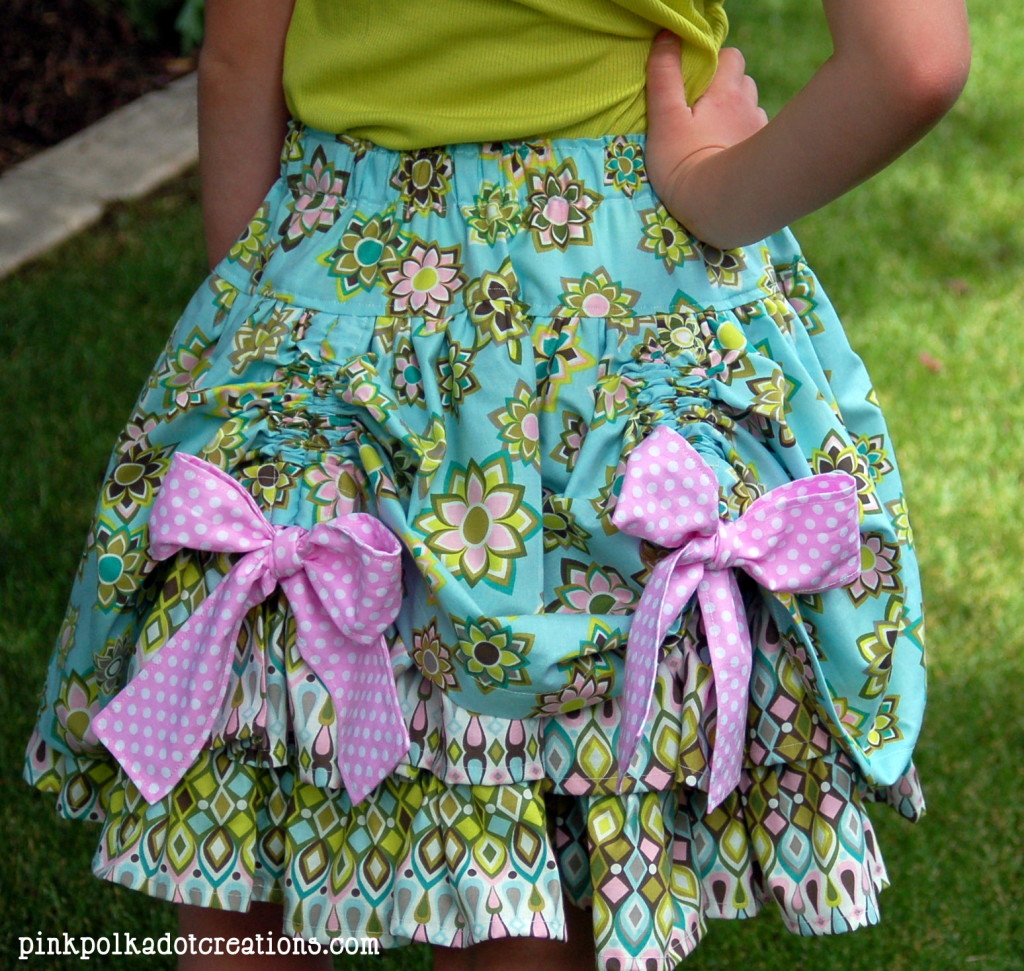 But what I love… is that all of this cuteness is on the back! What a statement!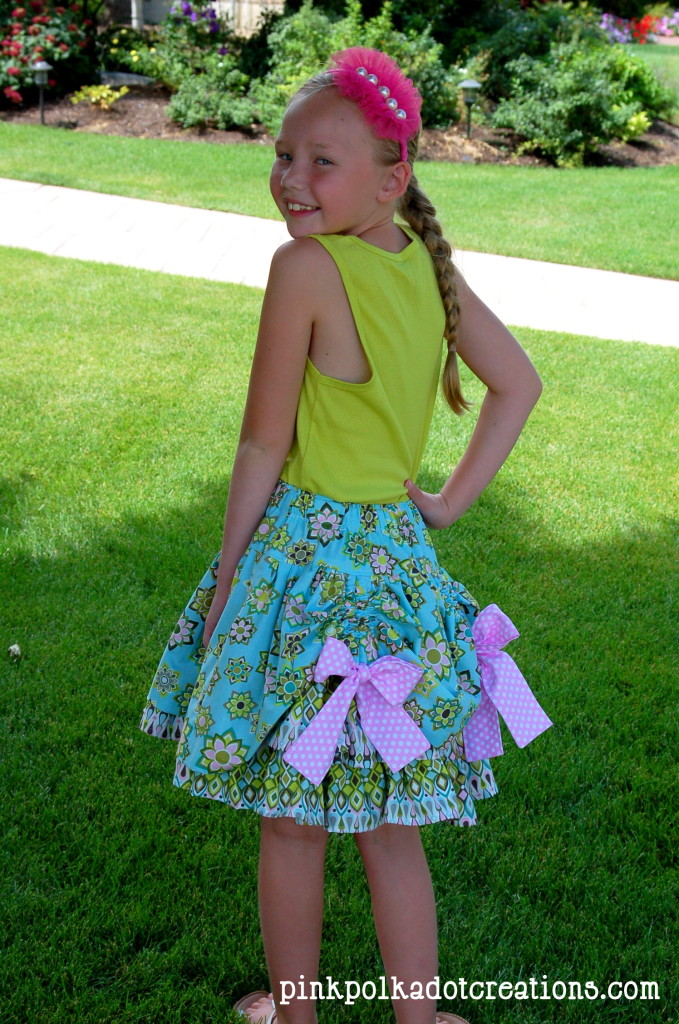 The name of this skirt is "Such a Sweet Pea"
Of course, the very best thing about this skirt is that it is PERFECT for twirling!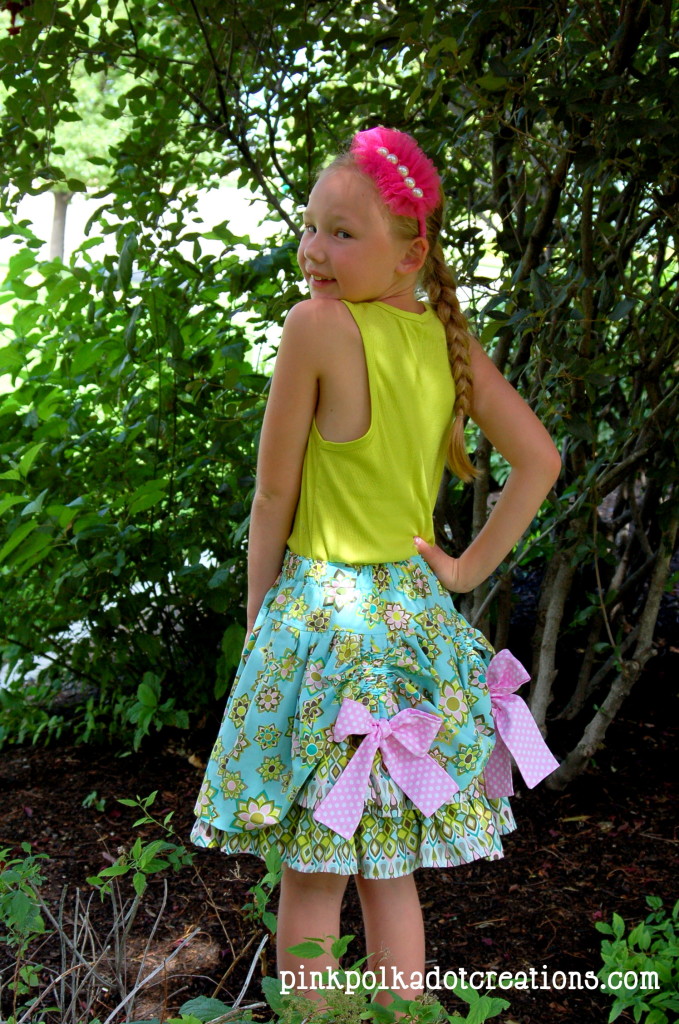 She is "Such a Sweet Pea" in this skirt!
Have any of you been doing any back to school sewing? I have several sewing projects that I am working on, but of course they are not back to school ones! Those days are long gone! :)
I hope that you have a great weekend!
We are going to attempt to go look at our cabin this weekend, it is in the middle of a wildfire, but so far… it is still standing! I just feel so bad for all those that have already lost their homes, it is such a devastating thing!
Love Ya!
Pin It