Chocolate Chip Cookie Ice Cream Sundae
This is a great dessert to make because it looks like you went to a lot of work, when you really didn't! So if you want to impress your family, friends, co-workers or neighbors, just make this dessert! :)
This is just a basic Toll House Cookie recipe that you bake as pan cookies, so that is why they are so easy! I used butter in these to give them that rich, buttery flavor!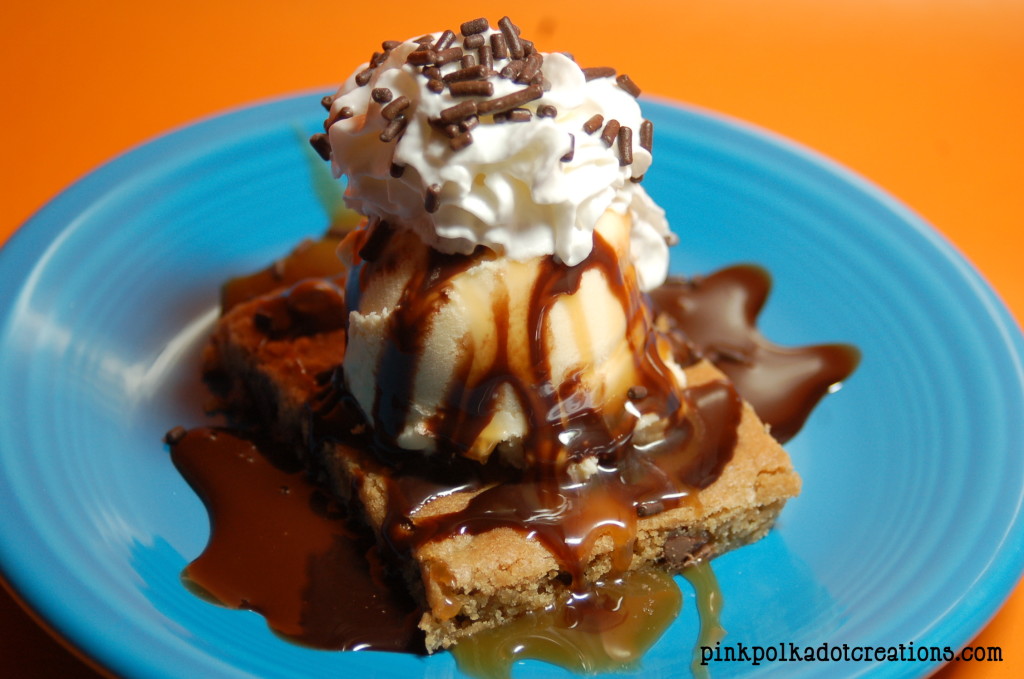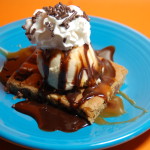 Chocolate Chip Cookie Ice Cream Sundae
2013-08-18 12:22:59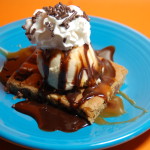 Serves 20
Nutrition Facts
Amount Per Serving
* Percent Daily Values are based on a 2,000 calorie diet. Your Daily Values may be higher or lower depending on your calorie needs.
Ingredients
1 cup butter-softened
1 cup brown sugar
1/2 cup sugar
2 eggs
2 teaspoons vanilla
2 1/2 cups flour
1 teaspoon baking soda
1 teaspoon salt
1-11.5 oz package chocolate chips
Ice Cream- Your choice of flavor
Hot fudge or Chocolate syrup-for drizzling
Caramel sauce-for drizzling
Whipped Cream
Maraschino Cherries-for decorating
Sprinkles-for decorating
Instructions
Preheat oven to 375 degrees F.
Mix butter, brown sugar and white sugar until combined. Add eggs and vanilla and mix together.
In a separate bowl, stir together the flour, baking soda and salt. Add to the wet ingredients in batches, mixing gently after each addition. Gently mix in the chocolate chips.
Spray a quarter sheet pan or cookie sheet with cooking spray. Spread the cookie dough into the pan, spreading out to the edges.
Bake for 15-18 minutes until done. Allow to cool.
To serve, warm the hot fudge and caramel sauces. Place a square of cookie on a plate, top with a scoop of ice cream followed by drizzles of both hot fudge and caramel sauces. Finish with whipped cream and a cherry or sprinkles. Enjoy!
Pink Polka Dot Creations http://pinkpolkadotcreations.com/
With summer winding down, and everyone getting back into the back to school schedules this is a great recipe because it is so easy to make and it uses basic ingredients that you probably already have on hand.
I hope that you have a great day! Go make cookie sundaes and put a smile on everyone's faces!
Love Ya!
Pin It