Seasonal Banners
One of the crafts that we did at our retreat this last weekend were these darling seasonal banners!
One for each of the seasons, plus a "Celebrate" banner! They are all so cute, but I absolutely love the colors in the Autumn one!
This banner was made with craft paper chipboard. We painted on the polka dots, then inked the edges of everything and added the letters to the circle. Then we were able to decorate the letters any way that we wanted! Each one was different and each one was darling! Don't you love the colors in this one too! It makes me ready to start decorating for the fall!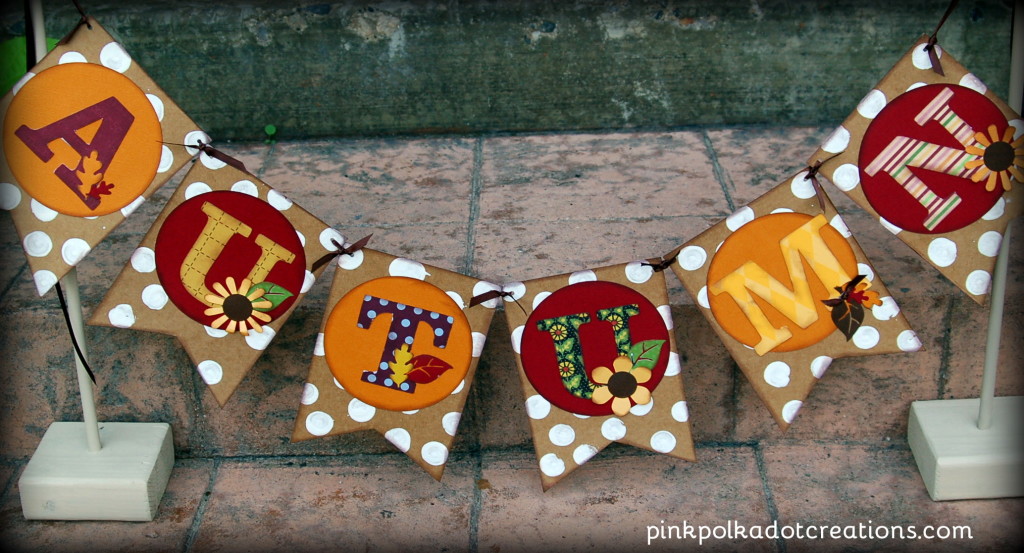 This winter banner is quite elegant with the beautiful laser cut snowflakes and doilies. I also love the jewels that were added to some of the letters. Such a classic winter white!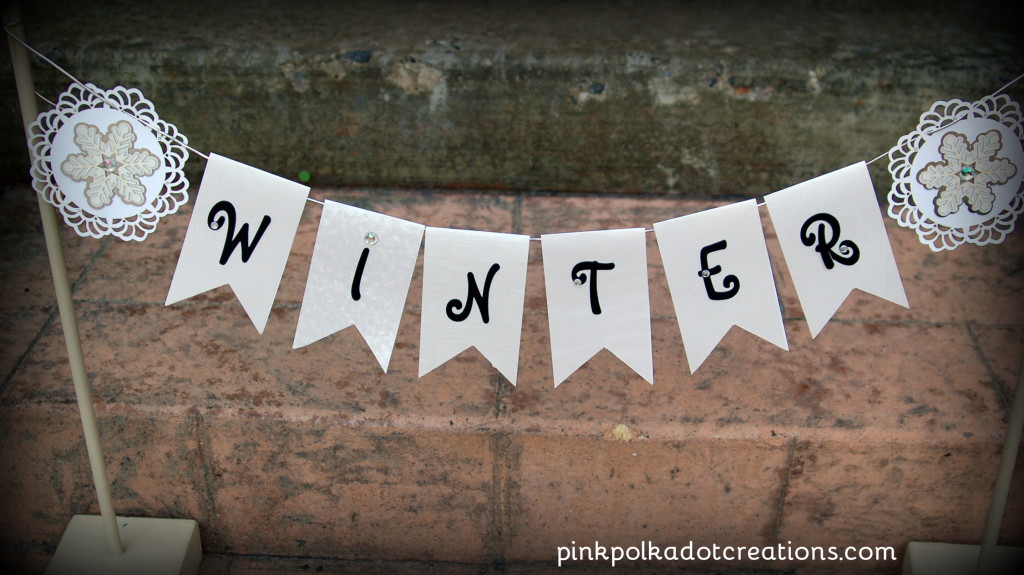 The spring banner is made with regular paper doilies. A pattern paper circle was added to the center of each doily before we folded them in half. We added the letters and the embellishments and tied ribbon between each letter!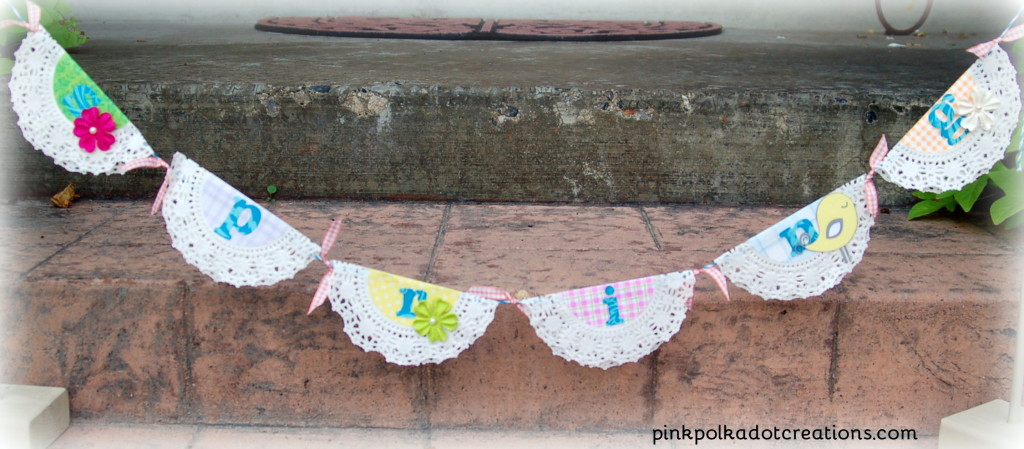 Here is a close up of a couple of the letters, love this bird!
The summer banner is made from fabric. Some of the girls ironed on the letters to spell out summer, but I left my plain so I can use it for multiple uses! I love the colors in this banner too! Don't they look like summer?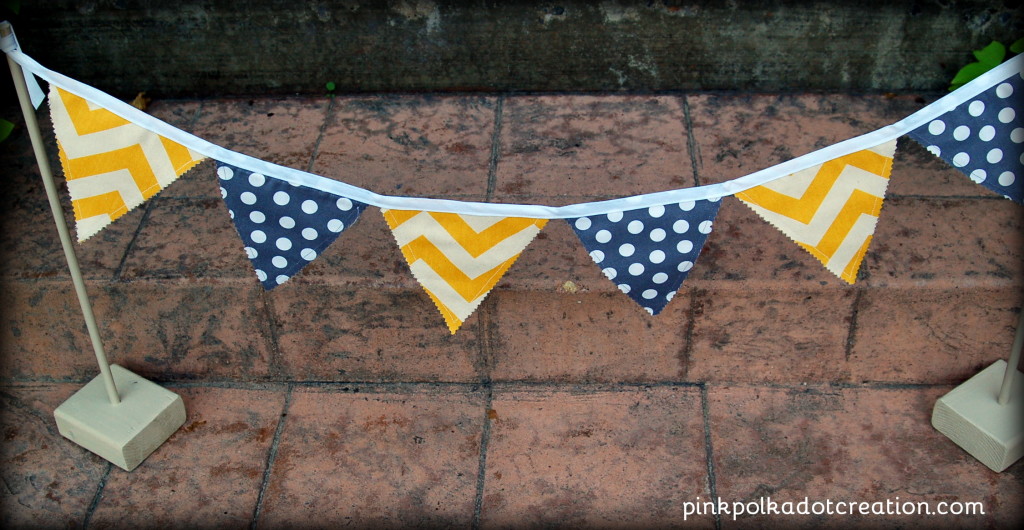 This last banner is a celebrate one that can be used for birthdays, graduations, showers, or any event that you are celebrating! This banner is simply printed on paper and cut out! This would be easy to customize to any color to make your own banner with any saying that you want on it! Then we simply tied a smaller blank banner to the top! So cute!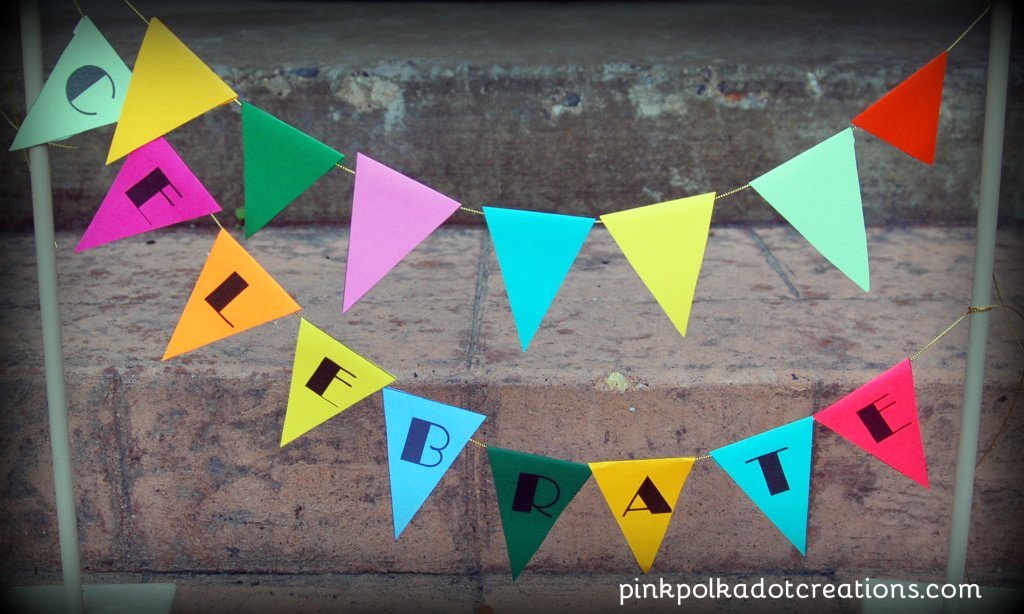 This was "ONE" project out of the five that we did! I love that I have a banner for every season now! :)
Do you have a banner that you have made? They are a cute easy decoration that can be be used for a party, for a fireplace or shelf decoration, or to decorate your kitchen table! I think I need to go find a pumpkin to put with my Autumn banner, what do you think?
Do you want to make a banner now to celebrate your favorite season? Now you have some ideas to help you!
Have a great day everyone! Love Ya!
Keep in touch…Like on Facebook and Pinterest!
Pin It