Fabric Monogram Wreath
I shared this project a couple of weeks ago over at "I Should Be Mopping the Floor", but wanted to share it with all of my readers in case you missed it over there.
I have a super fun little project today. It is this darling fabric monogram wreath just in time for your Halloween crafting and decorating! This is sooo easy to make, but it looks like it took a great deal of time and effort!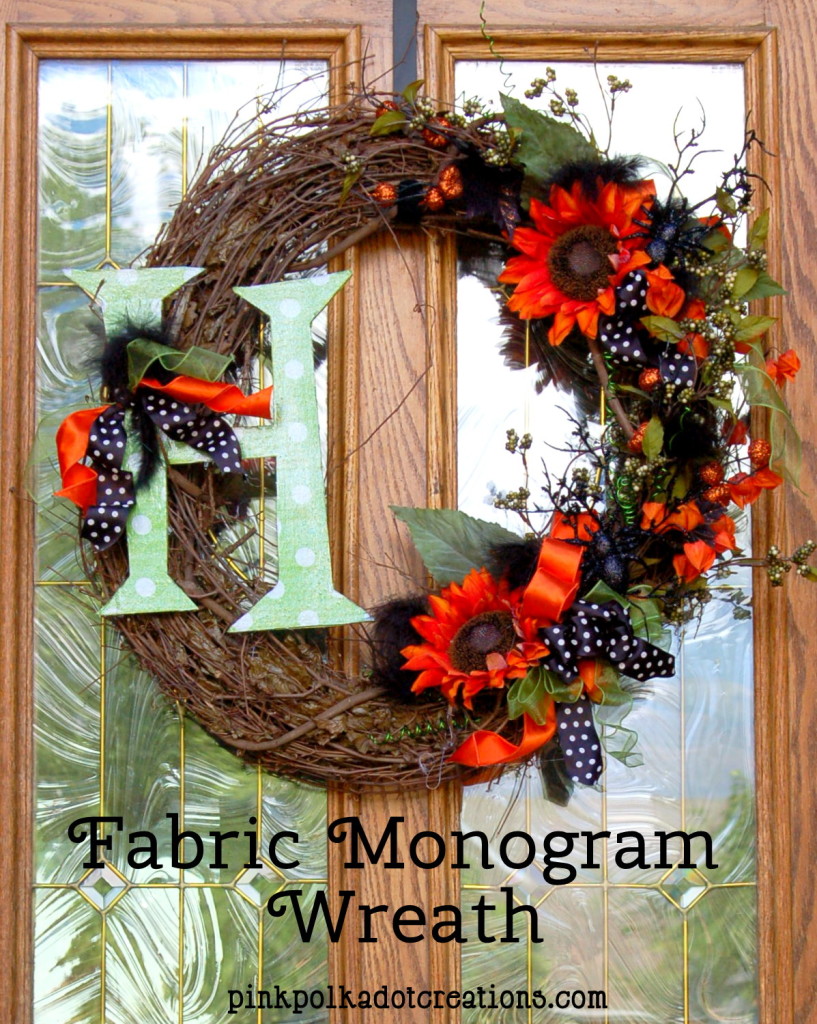 I wanted to make a monogram wreath, but I did not want the weight of wood on this wreath, so I simply cut this out of cardboard and covered with fabric!
1. Trace your pattern onto a piece of cardboard and cut it out.
2. Place the right side of cardboard cut out onto the wrong side of the fabric. Trace your pattern on the fabric and cut it out. I used fabric, because it is more durable than paper and it was large enough that I would not have to piece anything together.
3. Mod Podge the fabric onto the cardboard. I did 4 coats because I knew this would be outside and I wanted it to be as protected as possible.
4. I sprayed a coat of glitter spray just because glitter makes everything better, right? :)
This is the letter that I used. The font is called, Risque, but the thing that is wonderful about making your own monograms is that you can use any font that you have on your computer! I simply took this to my local copy shop and had them enlarge it to the size I wanted and then I had my pattern! There are so many things that you can do with monograms and now you can make your own letter in any font that you want.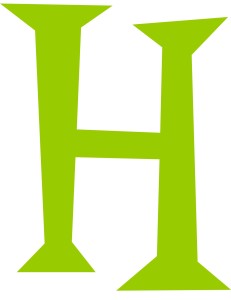 After your monogram is done, it is time to put your wreath together. I used a simple grapevine wreath: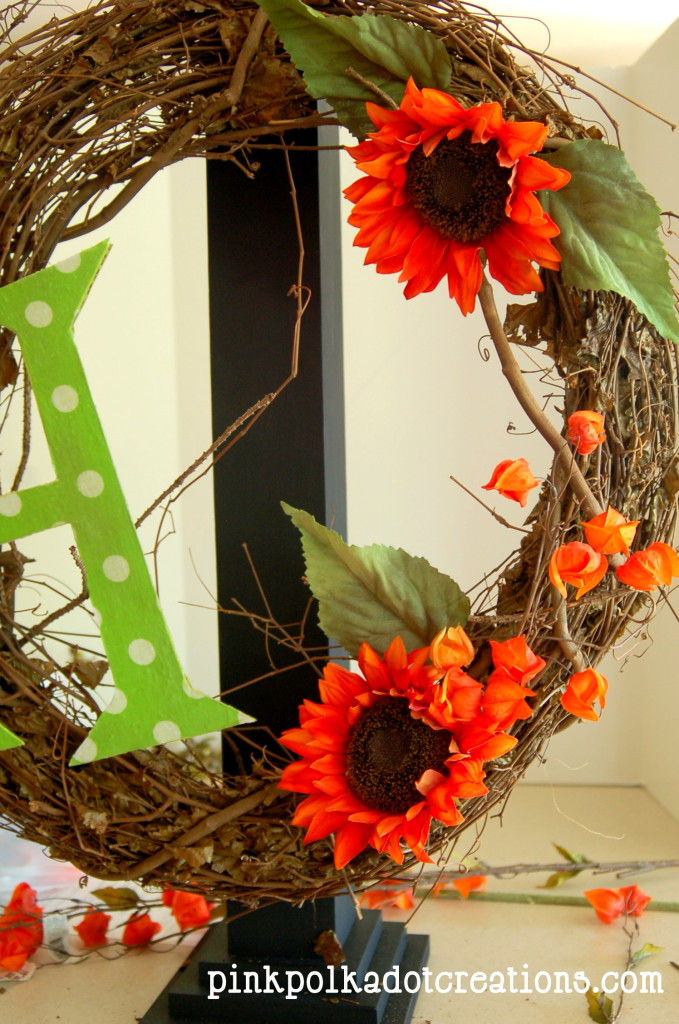 I added these two big sunflowers and used the "H" as the third focal point. Just start placing your flowers on the wreath until you get everything the way that you want, then you can go back and hot glue everything in place.
These are the things that I used to make this wreath. I twisted some green wire to make my spirals, and used these 3 different ribbons for the bows. I also added some black tulle, and black feathers for some fillers.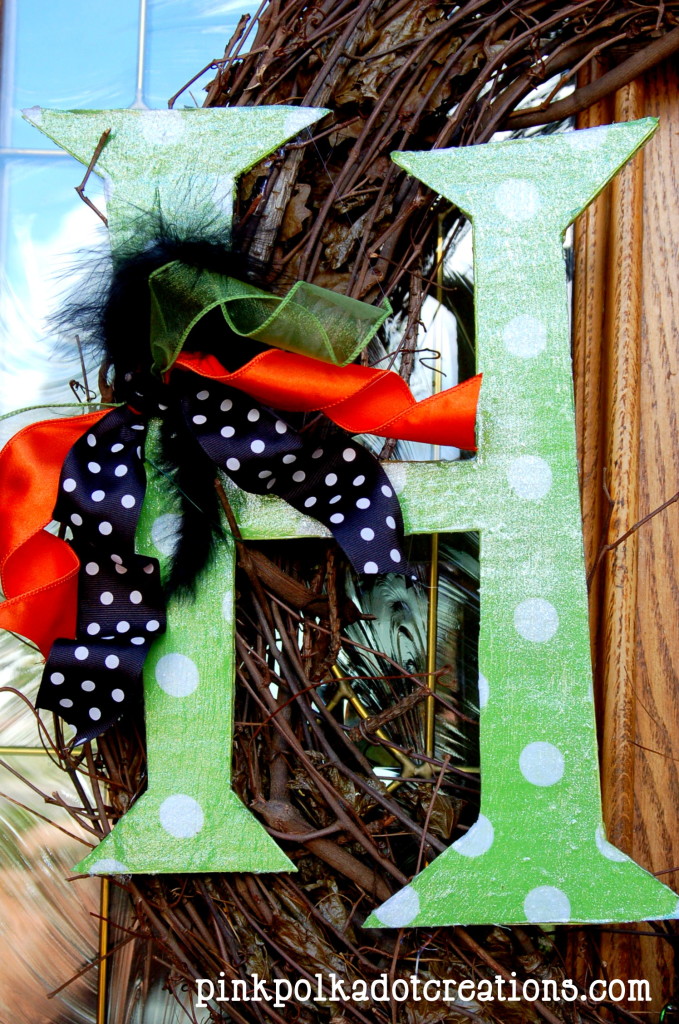 Tie some ribbons and feathers on the monogram before attaching it to the wreath. I wired the "H" to the wreath right under the bows so you cannot see it.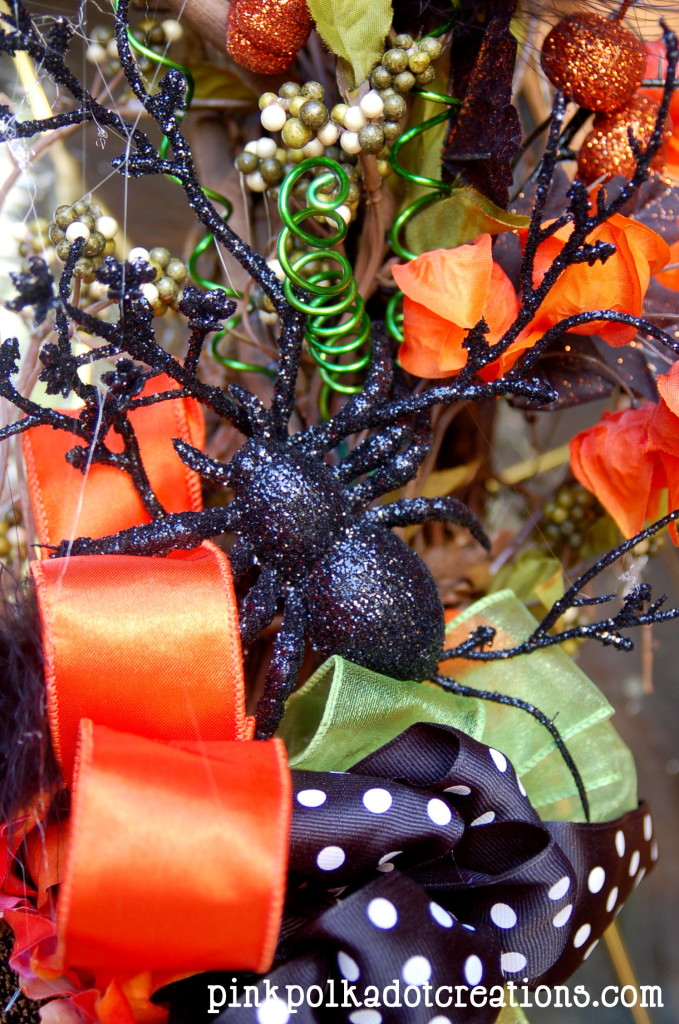 Here is a close up of the bottom bow with the spider.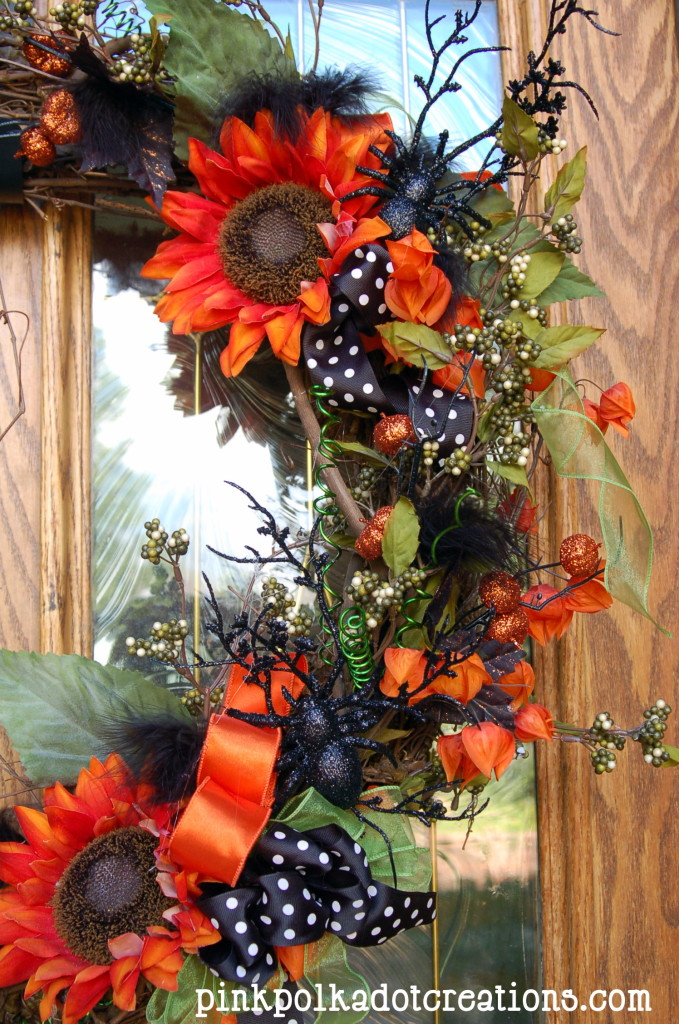 And another close-up of the flowers!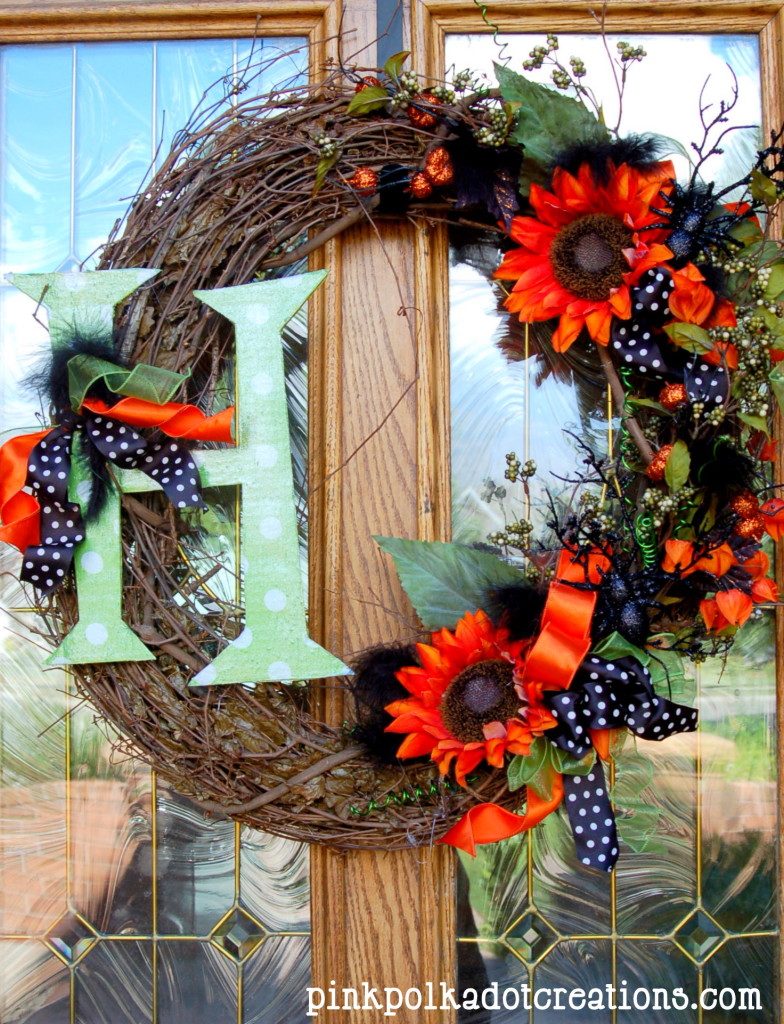 So that is my Monogram wreath! I can think of many more of these creations coming with the upcoming holidays like, Thanksgiving, Christmas, Valentines Day, well you get the idea!
Do you have an idea that you could do using a fun fabric monogram?
Thanks for visiting today, have a great weekend! Love Ya!
Keep in touch…Follow on Facebook and Pinterest!
Pin It