I finished my redwork quilt last weekend and I am so excited to put up all my Christmas decorations now! In fact, I had all my kids and grandkids haul up all my boxes with my decorations from the downstairs, so they are scattered in boxes all around the house! It usually takes me 2-3 days to put up all of my decorations, but for the most part, I take my time and just enjoy it. I usually have a little helper or two, so it goes up pretty quickly.
Here is my newest redwork project, to add to my collection: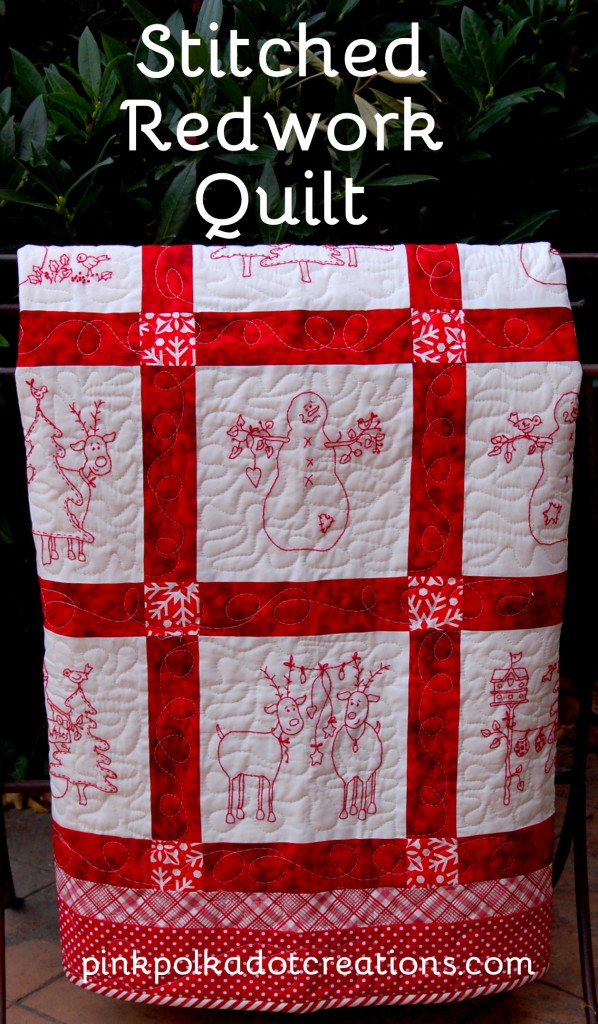 This is going to go in my bedroom with my bedspread and pillows . It matches pretty good, even though they are from completely different pattern lines!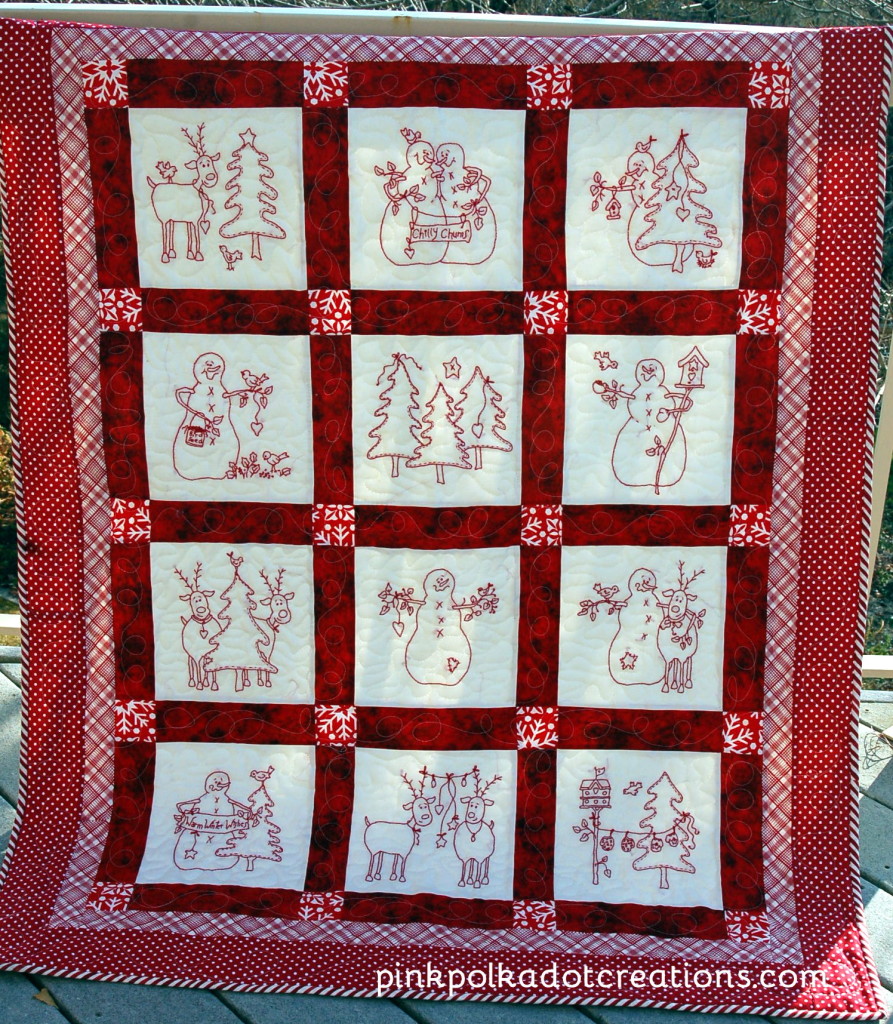 This is not a big quilt, so I added the two outside borders to make it a little bit bigger. I love the plaid border on this quilt, it really makes the inside stand out a lot more!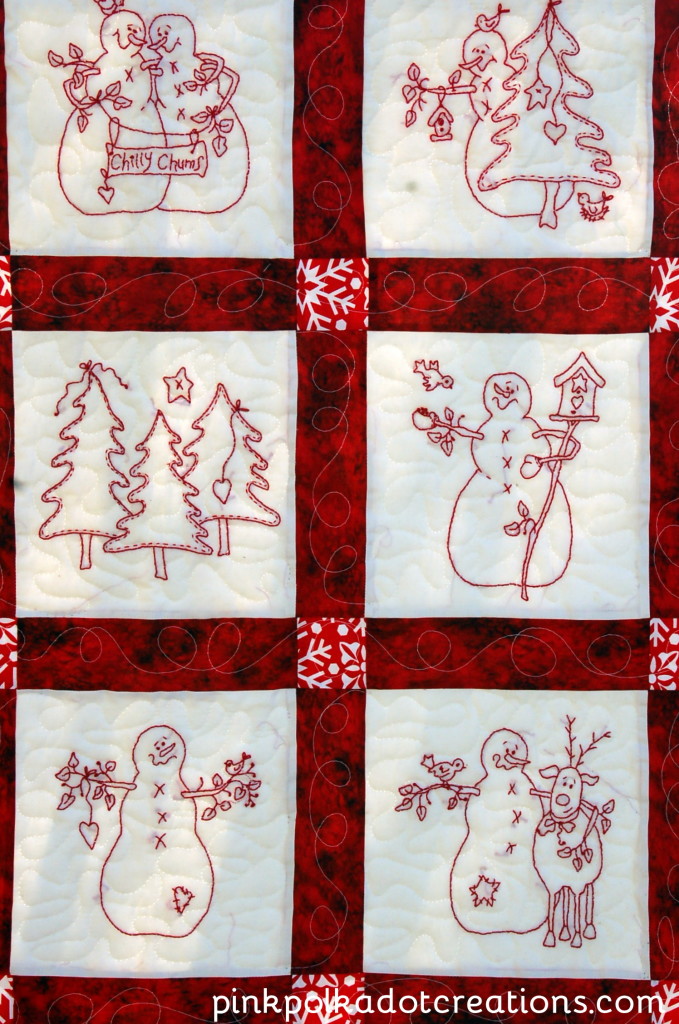 Here is a close-up of some of the blocks. Aren't they so cute and whimical?!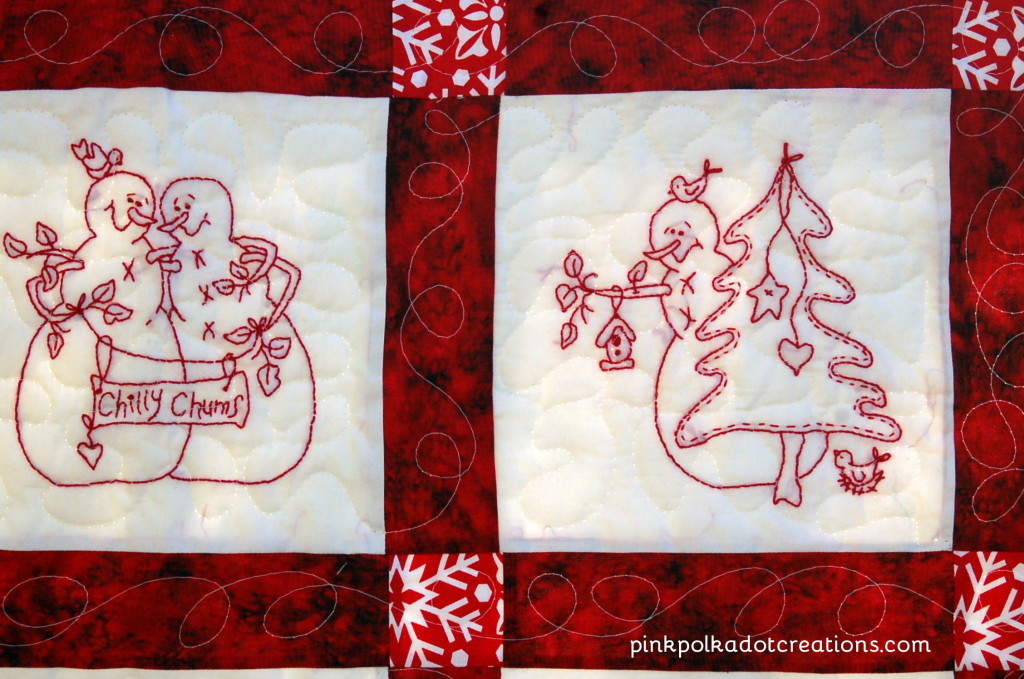 One more close-up.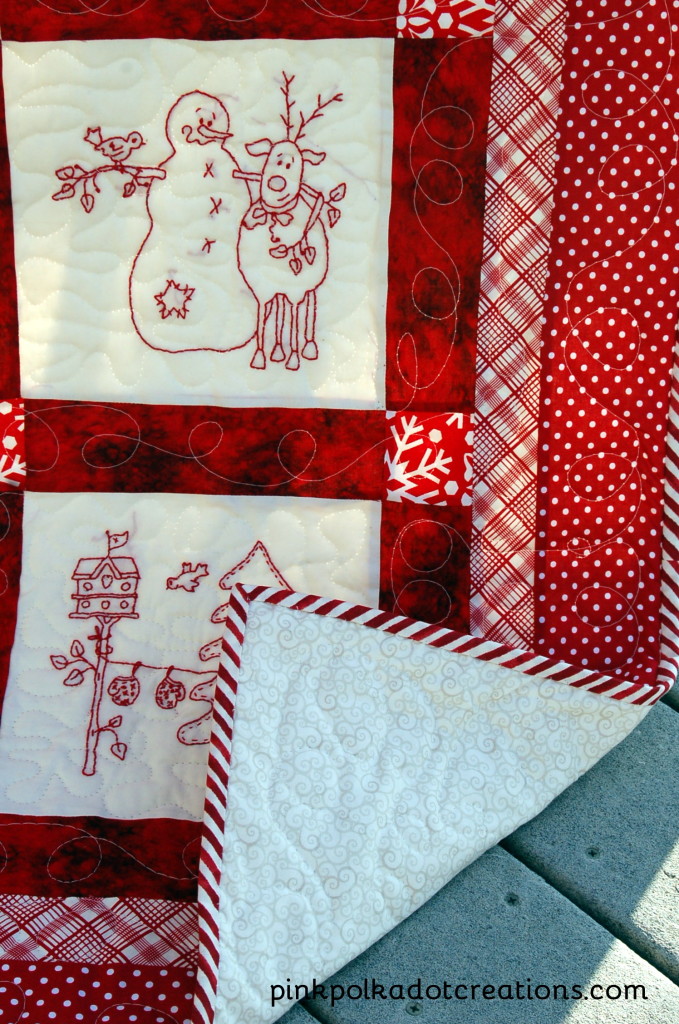 I found this swirly, fabric for the back that reminds me of snow. I did not put minky on this quilt because I knew that it was just going to be for show and not to use. So there was no need to add the minky to the back. This was really easy to quilt with the cotton back also! I also love the candy cane stripe for the binding. It finished it off just right!
If anyone wants to make this for next year, this pattern is from Bird Brain Designs and the name of the pattern is Snowmen & Reindeer Bluework Quilt.
Also if anyone wants to do some Christmas sewing, here are a couple of other ideas: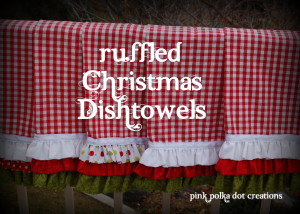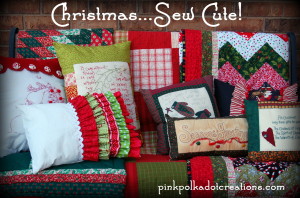 Do any of you have a lot of projects going on right now? I sure do! I still have a baptism quilt and one gift for Christmas that I am sewing. But I still have a month right? I'm good.
I hope that you have a great day! Love Ya!