It was my husband's birthday last week. He and I went up to the cabin last weekend, he loves to go up there and that is what he wanted to do for his birthday! It was so beautiful up there and there was NO INVERSION…so I felt like I could breathe again! It was wonderful to look out the windows and see for miles and miles! The sun was out and it was gorgeous!
I made these cupcakes for him for our Sunday dinner with the family and I think that everyone liked them, so that means they get to stay on our recipe lists. :)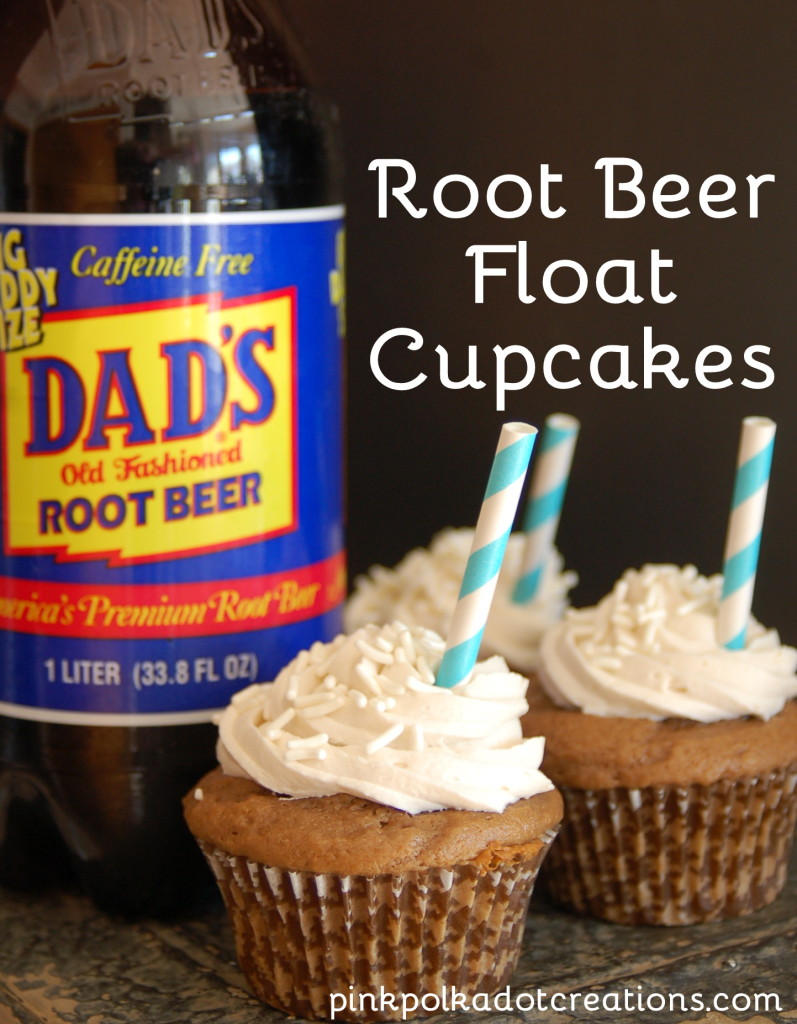 This recipe is adapted from Your Cup Of Cake. I like my cake to be more dense that light, so I always add a little bit of flour to the batter and I changed the frosting to be all butter instead of butter and cream cheese.
[yumprint-recipe id='18']
These are a fun party cupcake and they really have a great root beer flavor in the cupcakes, and the frosting is like the ice cream in a real root beer float!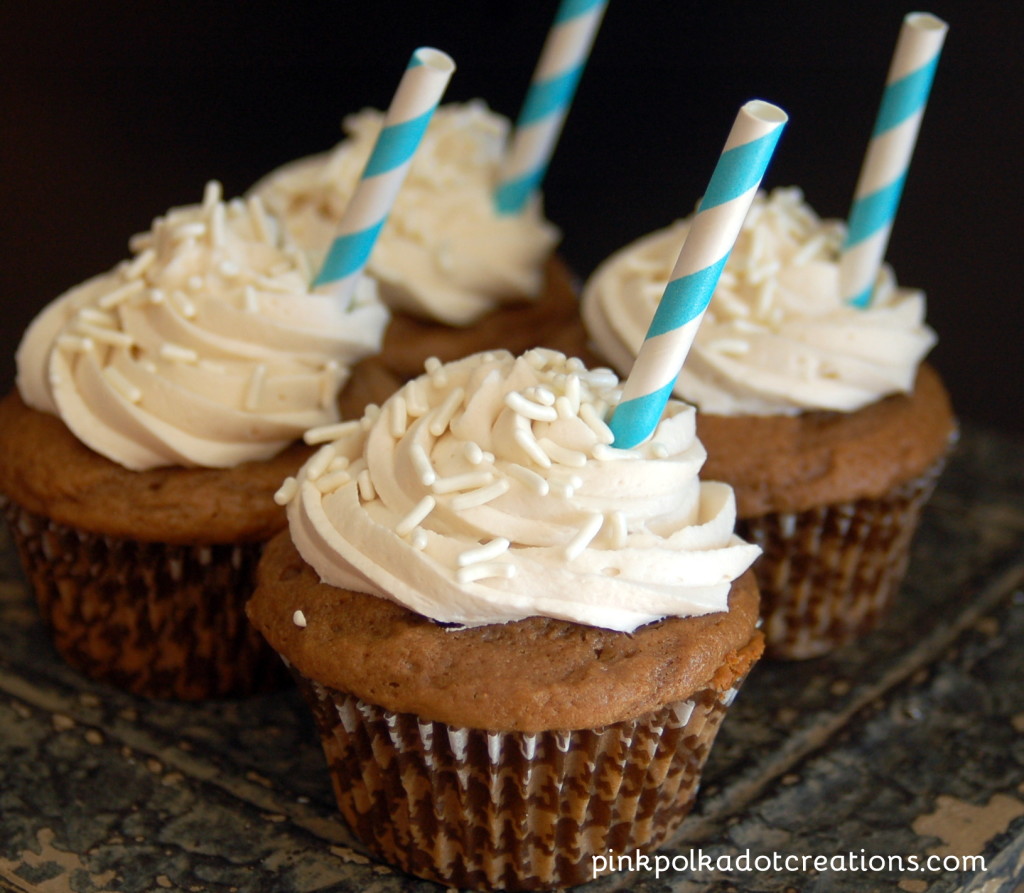 So, do you have any reason to make these fun cupcakes? How about family night, date night, to surprise a friend or neighbor or maybe just because!
Hope that you are all having a great day today!
Thanks for visiting, Love Ya!
Keep in touch…Like on Facebook and Pinterest
PS. I have been having a lot of trouble with my shop. If any of you would like to order anything, please e-mail me directly at rita@pinkpolkadotcreations.com