Do you have any projects that you have had all the supplies for a long time before you got around to making it? Well these dresses are one of those projects. I had the pattern for a few months before I bought the fabric and then I had the fabric for several months before I got around to making them. But I think the wait was well worth it!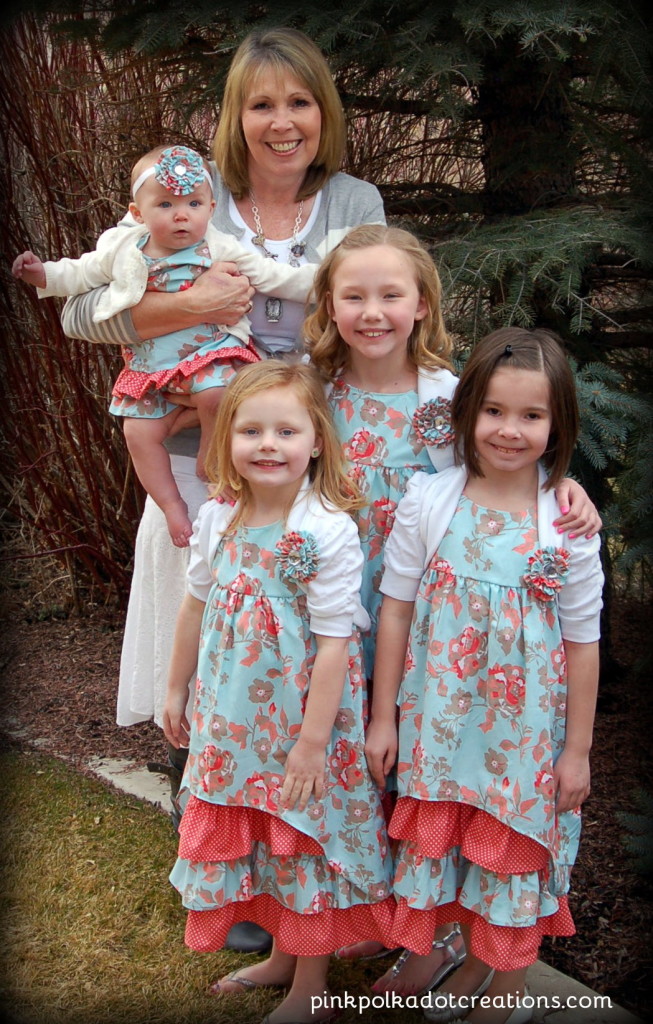 This is a Carina Gardner pattern, love nest ruffle dress.
I fell in love with this dress when I saw it at a little shop last summer and so I bought the pattern. This pattern does not have the very best directions and you would need to have some sewing experience before sewing this dress. It was a little bit confusing when it came to sewing on the ruffles and you just have to kind of guess where they should go, there is no definite measurement. I also don't like putting in the zipper last because it is harder to do, than when you can put it in on a flat piece. But all in all, it worked out okay.
The girls seems pleased with them and we did a little photo shoot with everyone, which they also love to do! :)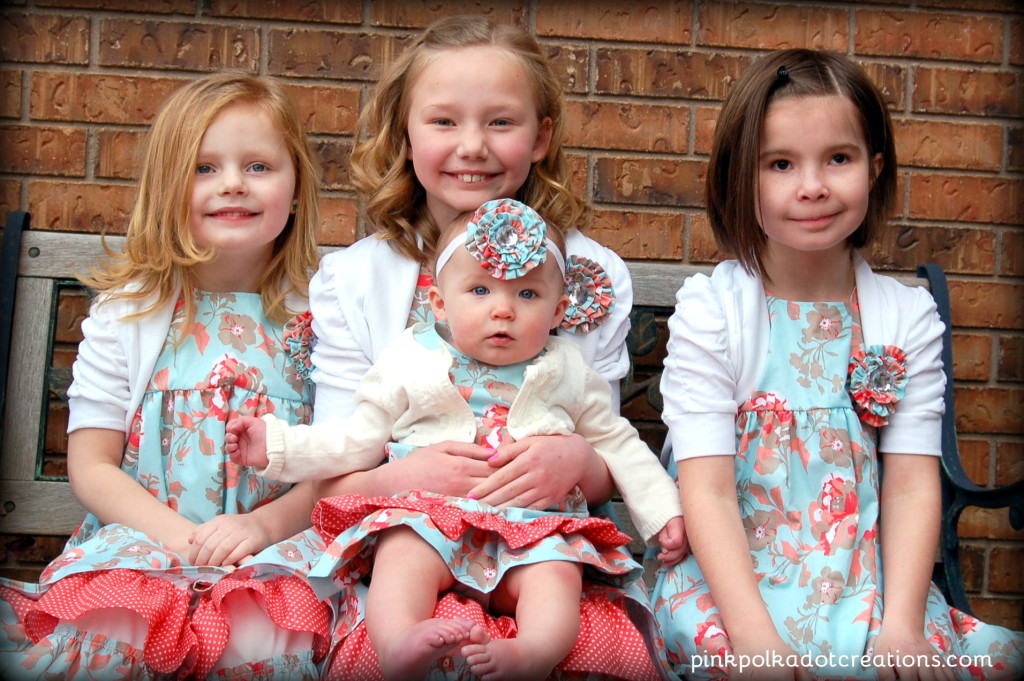 Look at those baby blues! Aren't they just the cutest!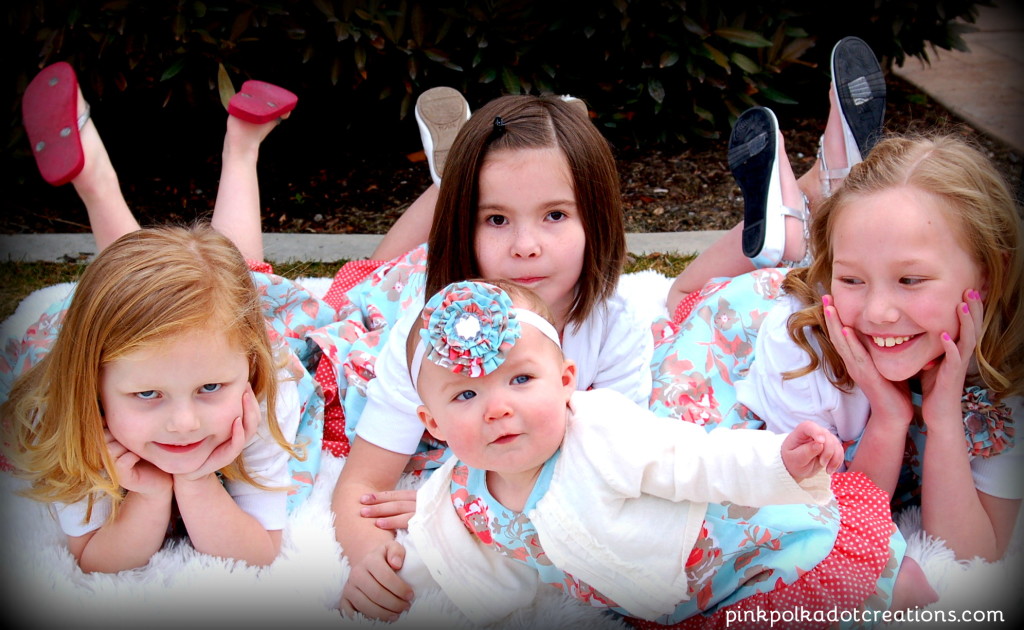 This is one of those candid shots that I LOVE!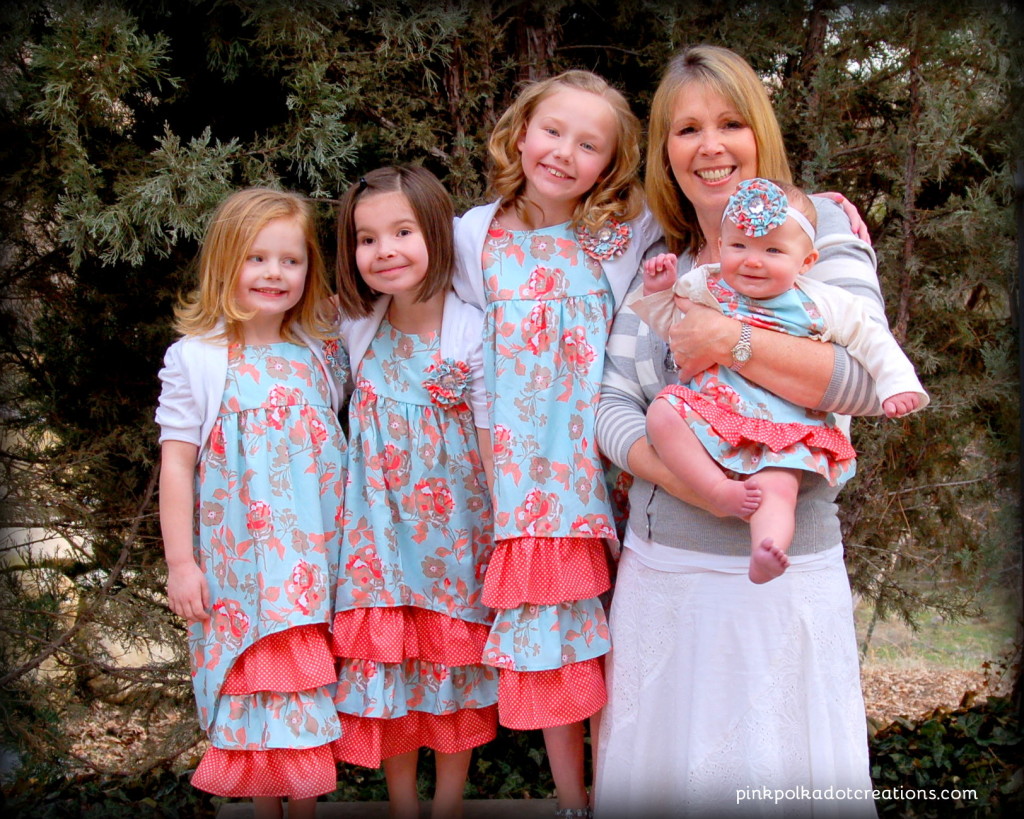 These girls are so fun and I love each one of them. They keep me on my toes!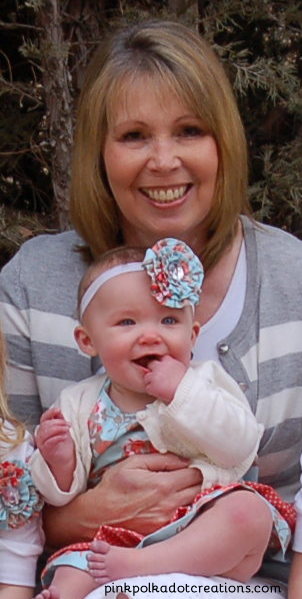 I don't have a ton of pictures of this cute little one, so I will cherish this one!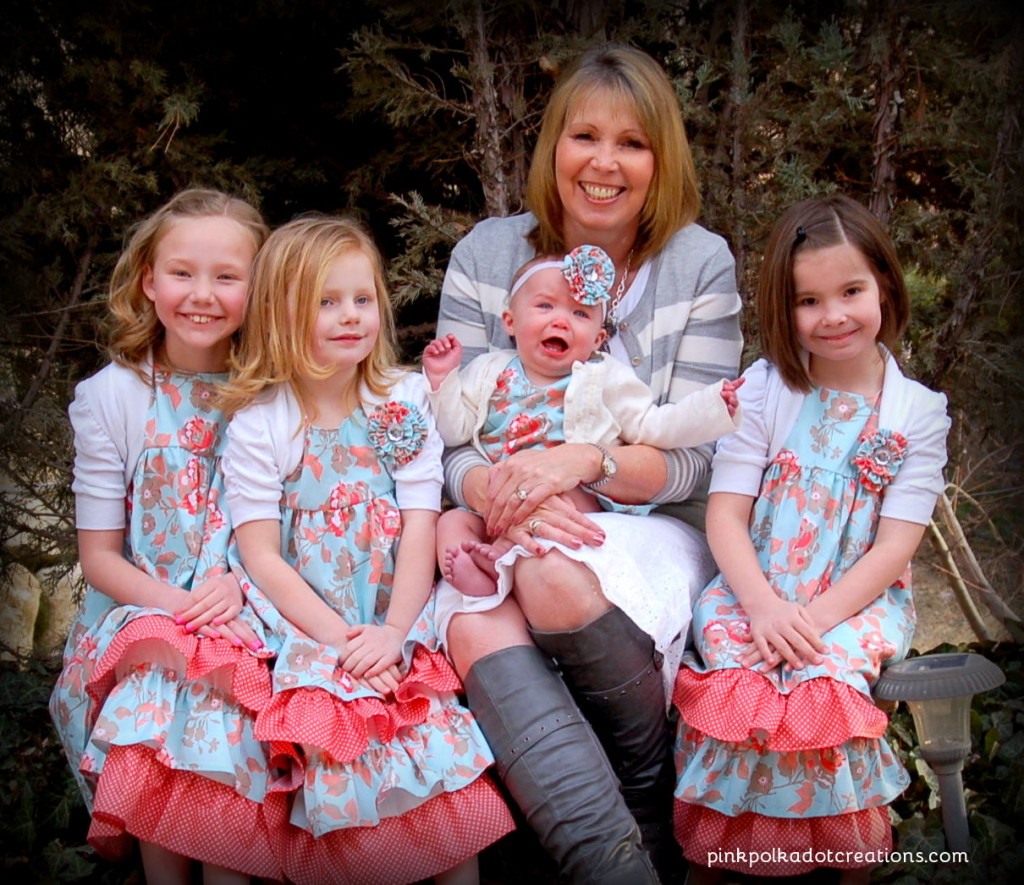 Our littlest one had had it by this time, but I love this picture even though she was not happy! She is still a doll.
It is a good thing that there are only 4 little girls because I don't know if I could sew many more dresses than that! :)
Okay now it is time for you to go finish one of those projects that has been hiding in the closet for months! You'll feel much better when it is done… I promise you.
Have a great day everyone! Love Ya!
Keep in touch…Like on Facebook and Pinterest
Pin It
Next Page »