It's time once again for one of my Friday's Favorite Finds!
I got this find at Swiss Days a couple of months ago, but I have been waiting to share it because I wanted it to be a little closer to Christmas…because this would make a great gift either for yourself or for someone special.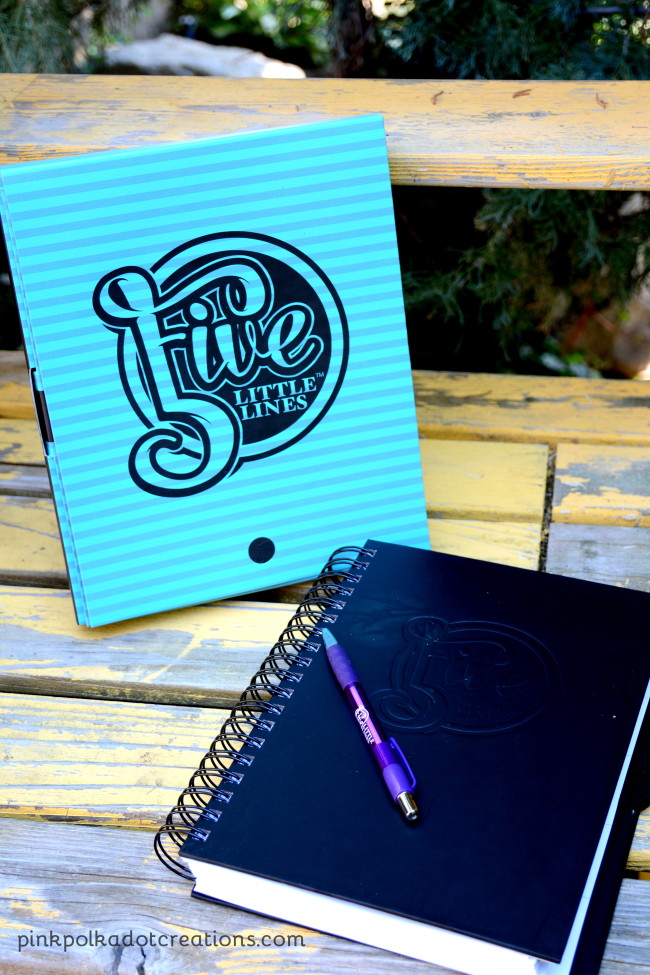 This is also something that you will want to start in January. It is this great little journal…and the name says it all...5 little lines!
The idea behind this journal is that you write 5 little lines everyday in your journal. This journal will last for 5 years and so it will be fun to look back to the past year on a certain day and see what you were doing one year ago!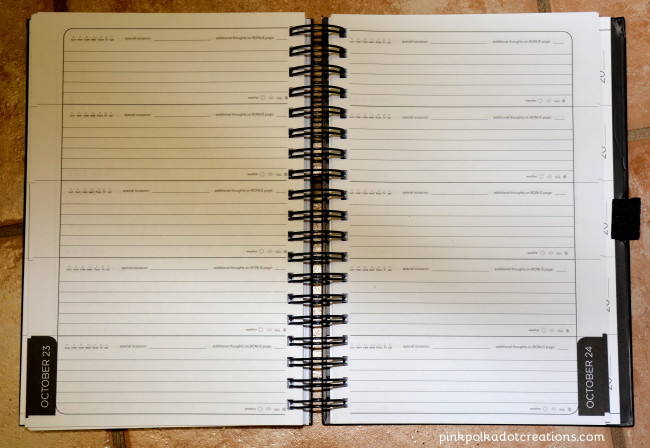 On these pages you circle the day of the week, and write any special occasions that occur on that date. Then mark the weather conditions of the day. Weather can help you recall specific events and experiences from that day. Next, write as much or as little as you want with 5 lines being the preferred length of any entry. 5 lines allow you to get your point across without overdoing the details, but if you happen to need more space you simply write the "Bonus Page" number and then continue on!
How easy is this?!
Do you know someone who might benefit from writing in a journal such as this…yourself included! This is a great way to record your legacy and it does not take a lot of effort if you only write 5 lines a day! You can record your traditions, thoughts, and feelings for all to see or simply for yourself to reflect back over the years!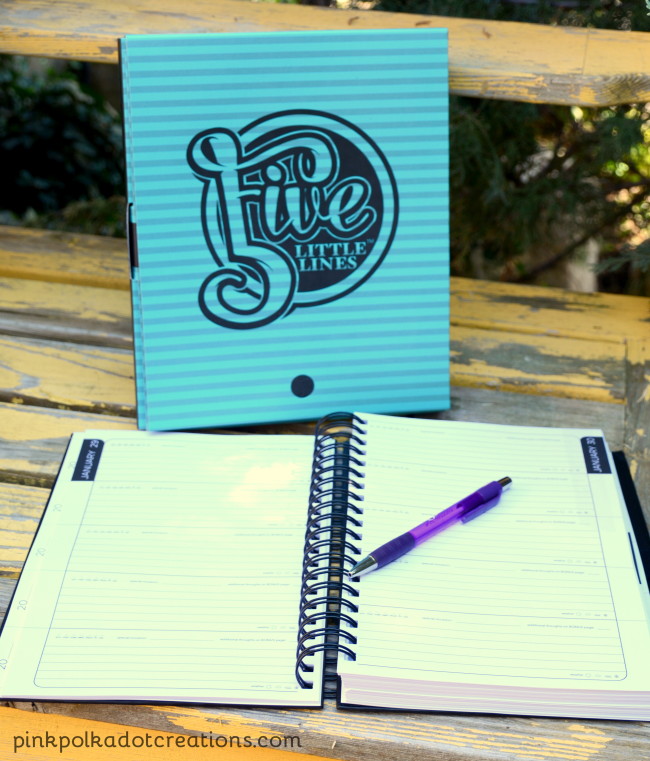 I got mine at Swiss Days, but you can order them online at 5 little lines. I have been waiting to start writing in mine until January 1, so I can start at the front of the book and then it will end in 5 years. You could start anywhere in the book, but I just thought it made a little more sense to start it at the first of the year! But it has been hard to wait…I just love the whole concept of this idea!
Is there anyone on your Christmas shopping list that might like a simple journaling book? It is never too early to get started on your shopping list and maybe this weekend is the perfect time to start!
And speaking of weekends, what are your plans for this weekend? Do you get to spend it outside playing, or is it going to be a working weekend? I am getting ready for our Halloween party this weekend. I have games to get ready, decorating to be done, baking to do and food to cook…so wish me luck! :)
Thanks for visiting today! Hope you have a great weekend whatever you are doing!