Anne Marie's Banana Blender Muffins are not only delicious, but they are super easy to make!
A win-win!!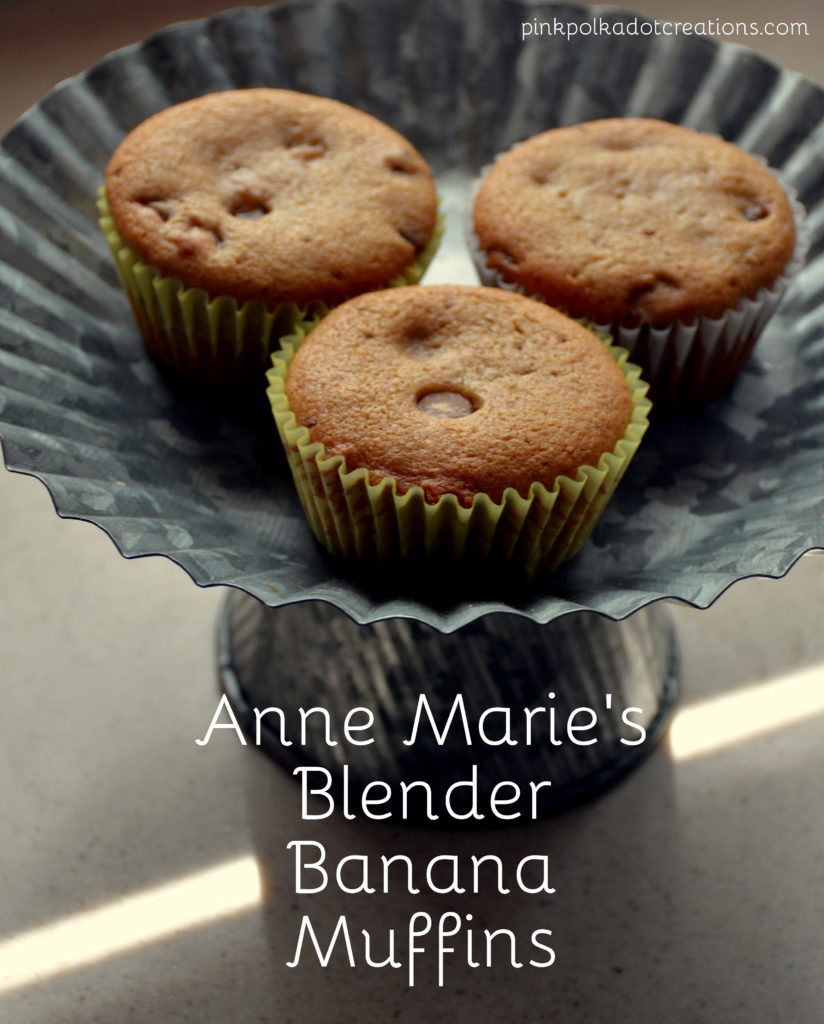 And just like the name says…you make them in your blender!!
I have never made muffins in my blender before.
But these are a wonderfully moist and so full of flavor!
The best part of all…there are very few dishes to wash, because you mix them all up in your blender.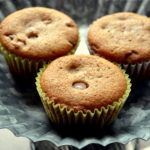 Anne Marie's Blender Banana Muffins
2018-01-29 20:16:57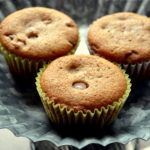 Serves 24
A super easy banana muffin, that is made in the blender. It is chock full of flavor and and is perfect for breakfast on the go, or for a great afternoon snack.
Nutrition Facts
Amount Per Serving
Calories 166
Calories from Fat 21
Trans Fat 0g
Polyunsaturated Fat 0g
Monounsaturated Fat 1g
Total Carbohydrates 34g
11%
Sugars 19g
Protein 2g
* Percent Daily Values are based on a 2,000 calorie diet. Your Daily Values may be higher or lower depending on your calorie needs.
Ingredients
4-5 very ripe bananas
1/2 cup applesauce (small snack container)
1 1/2 cups sugar
1 1/2 teaspoon vanilla
3 cups flour
1 1/2 teaspoons baking powder
3/4 teaspoon baking soda
1/4 teaspoon salt
1 cup chocolate chips
Instructions
Preheat oven to 300 degrees F.
Spray 2 muffin tins or fill with cupcake liners.
Blend bananas, applesauce, sugar, and vanilla until smooth.
Add flour, baking powder, baking soda, and salt. Blend a bit at a time.
May add some almond milk if it is too thick.
Blend chocolate chips in. If you blend it till they are pretty ground up then you don't need too many.
(I folded in a few more whole chocolate chips because I liked the whole ones.)
Fill muffin tins half full. Bake 35-40 mins.
Notes
These muffins freeze well!
Pink Polka Dot Creations http://pinkpolkadotcreations.com/
Anne Marie's Blender Banana muffins are perfect for breakfast, lunches or after school snacks!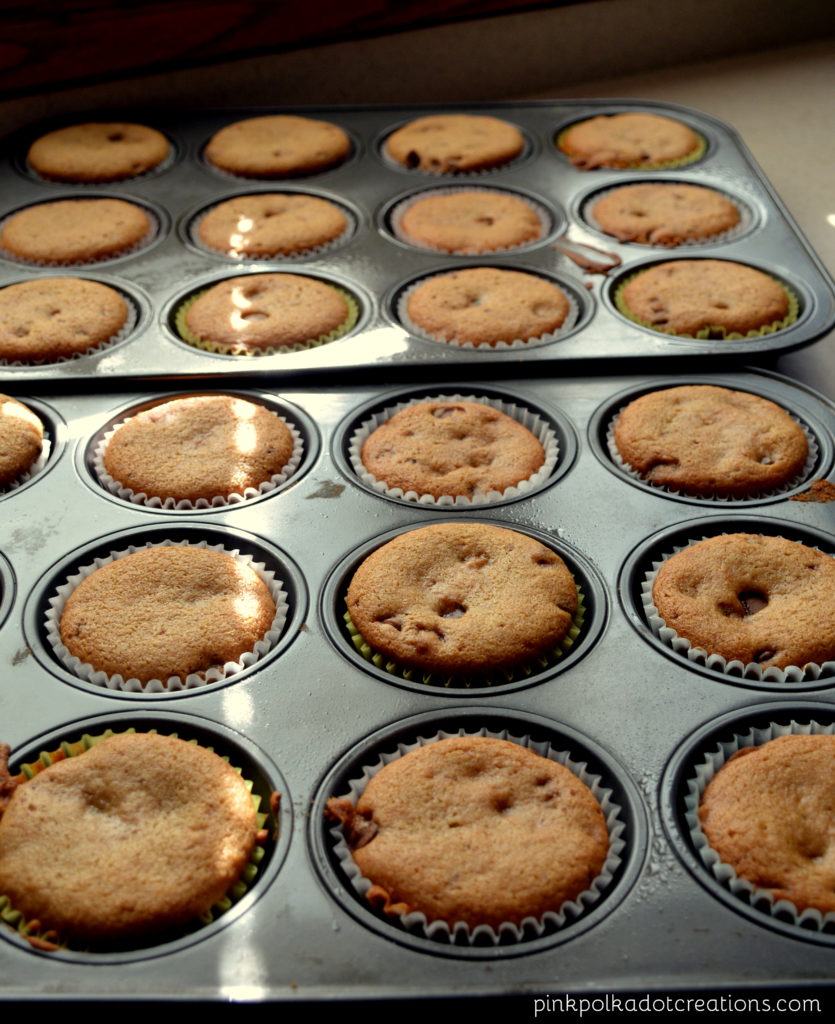 This recipe is from my daughter in law, Anne Marie. She makes them regularly for the kids for when they get home from school…like weekly! They never seem to tire of them!
I borrowed her recipe and made them for a family brunch that we had a few weeks ago.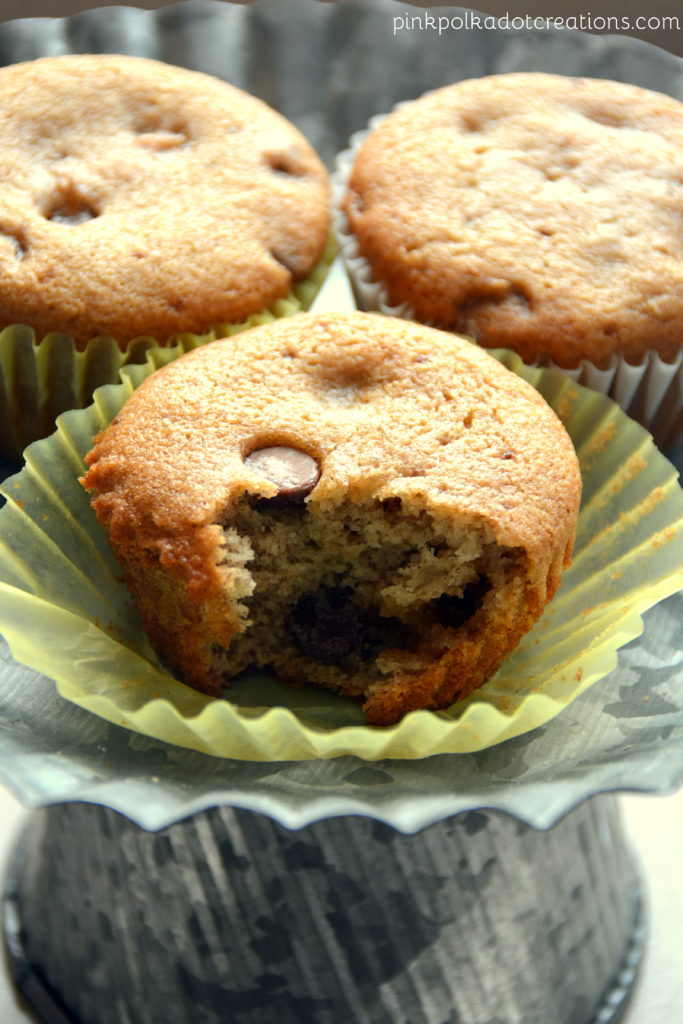 My husband loved them so much that he has already requested them again! They are great for us, because they freeze really well!
Give these a try…your family will love you!
Thanks for Visiting!