Today I wanted to do another one of my favorite finds!
Since it is the beginning of the new year and a lot of us are thinking about resolutions and goals I wanted to share this book with you. I am a very type A person and I love to read organizational books and articles! :) I am a list maker and I love to write in my planner and plan out all of my "to-do's" for the day. One of my biggest problems is that my lists are usually longer than the time in the day!
I don't even remember where I read about this book, but I ordered it and have been working on it for 3 weeks now! I love the concept of this book, that you set ONE goal a week and work on it. (Not a whole page of them!) The second thing that I love about this book is that you are supposed to reward yourself! How many of us women ever reward ourselves? Not many. Well, now you have an excuse to reward yourself for the goals that you accomplish! Gotta love that! Another thing that you will do with this book is write a life plan. This little exercise really made me stop and think about what I really want to accomplish in my life time!
The name of this book is:
FAITHFUL fit & FABULOUS by Connie E. Sokol
She has several other books that I have read and some that I am planning to read in the future. If you want to get Faithful, fit and fabulous this year then join me in this weekly goal setting adventure!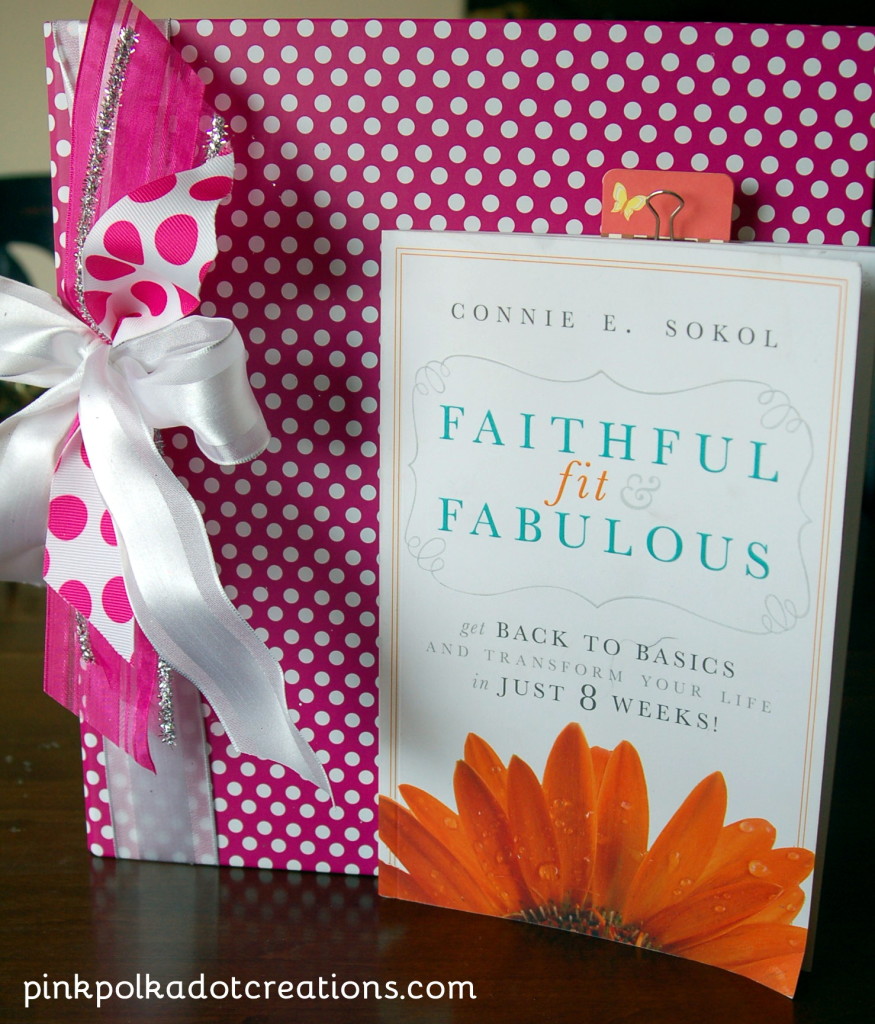 I set up a binder to keep track of all my goals and life plan.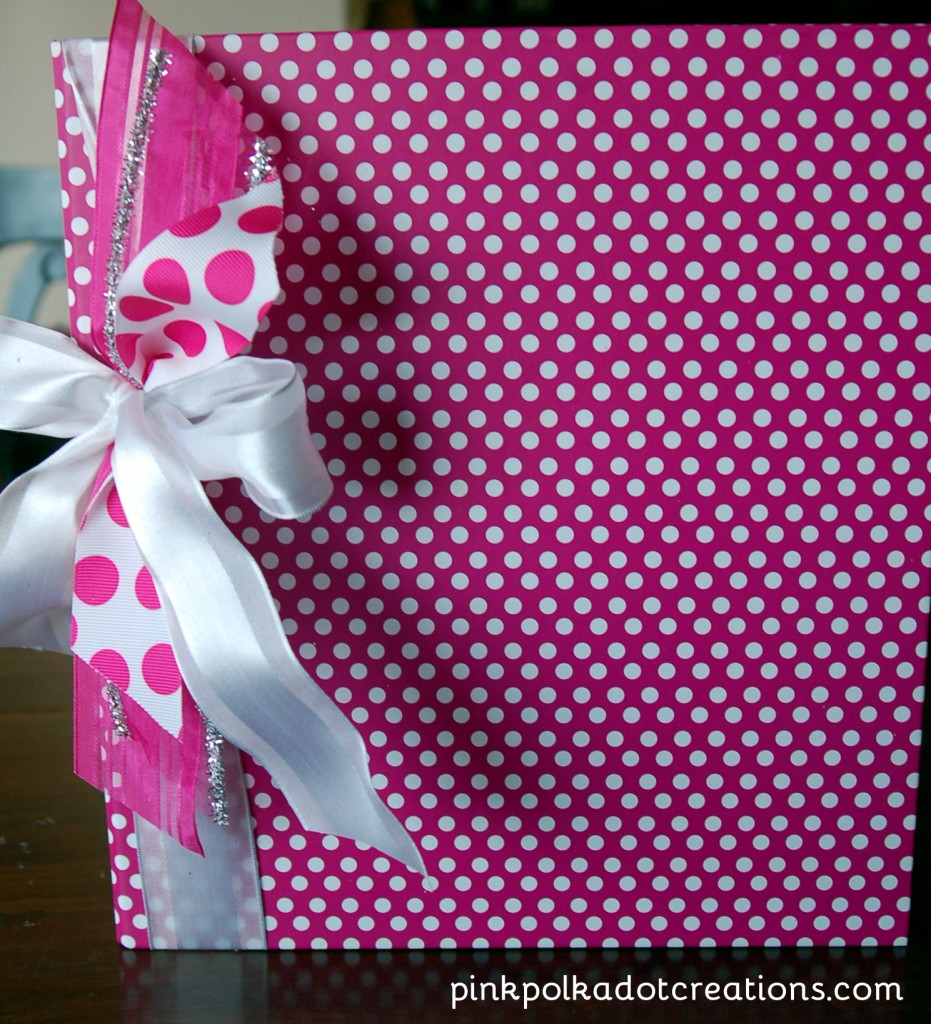 I found this cute "Pink Polka Dot" binder and so of course I had to buy it! I then tied all of these cute ribbons around the front because who would not want to set goals in this fun book? (It was one of my rewards!)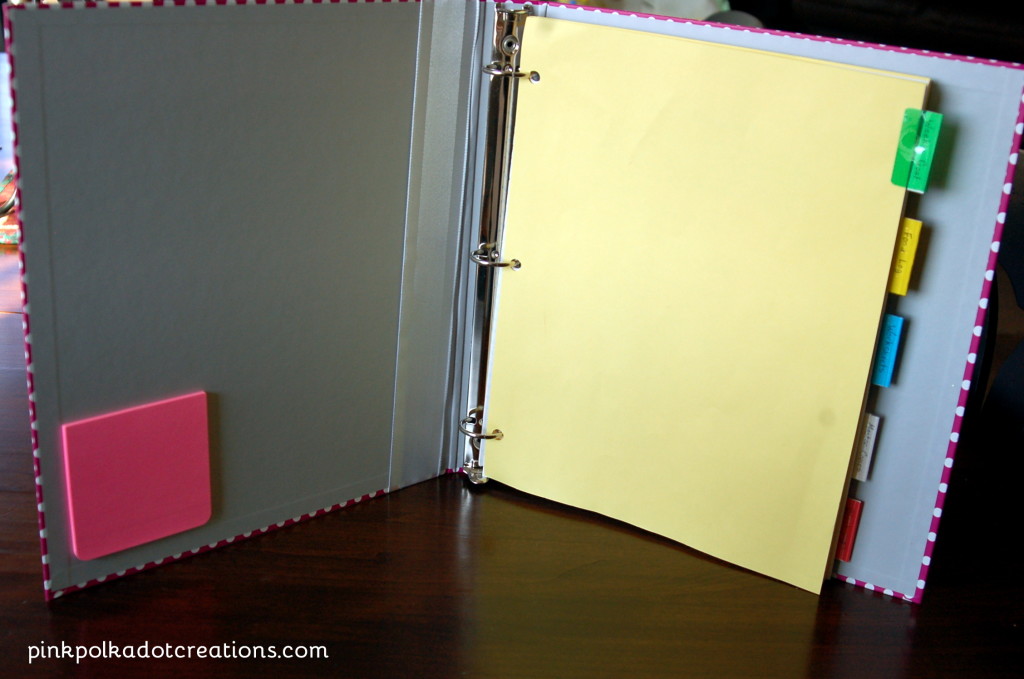 I set up the inside of the binders with divider pages, but I am loving these new Post-it notes that I found. They are sticky on all of the back, not just along the top! I stuck the whole pad to the front of my binder so I have them right there when I need them. They pull off just like the regular notes and you can re-position them if you need to! So I guess that is my second Friday's Favorite Find!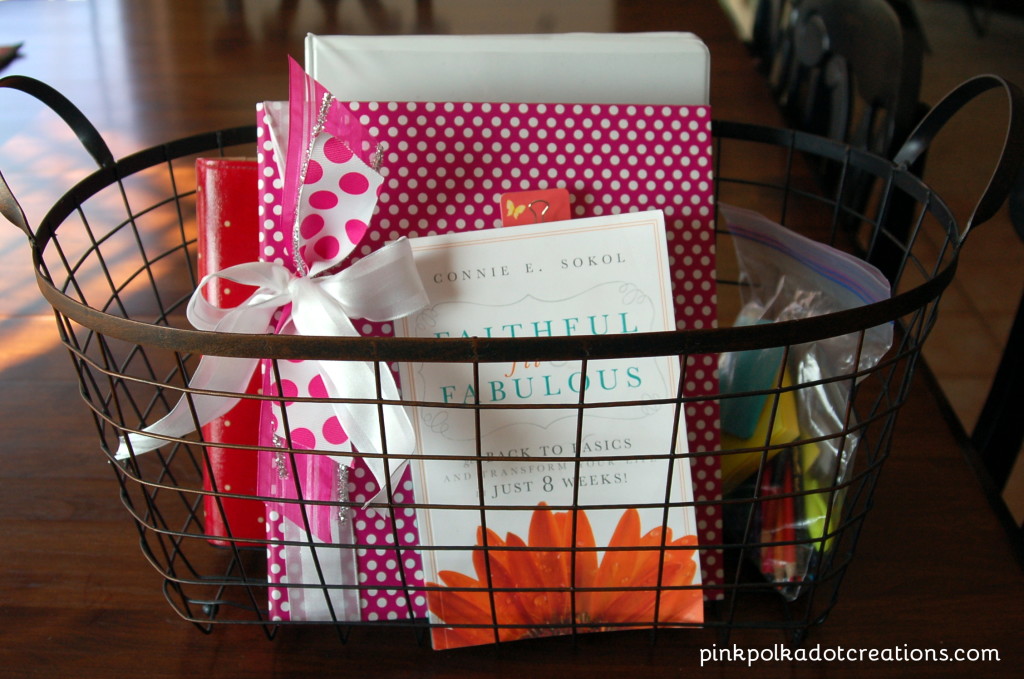 I have all of my supplies in this wire basket that I put on the floor right by my dining room table. My dining room table is my little "study desk" since we only eat Sunday dinner here once a week, I can spread out all of my books and supplies and leave them there for the whole week! My dining room sits inside of 3 big bay windows with lots of light… and it is warm and inviting so this is where I love to read every morning!
So that is my Friday's Favorite Find.
Have any of you found something that you have fallen in love with?
I would love to hear about it!
Thanks for visiting today! Love Ya!
Keep in touch…Like on Facebook and Pinterest