I decided that today I would show you my new favorite find!
My daughter-in-law got me onto this one!
It is a new planner from Erin Condren!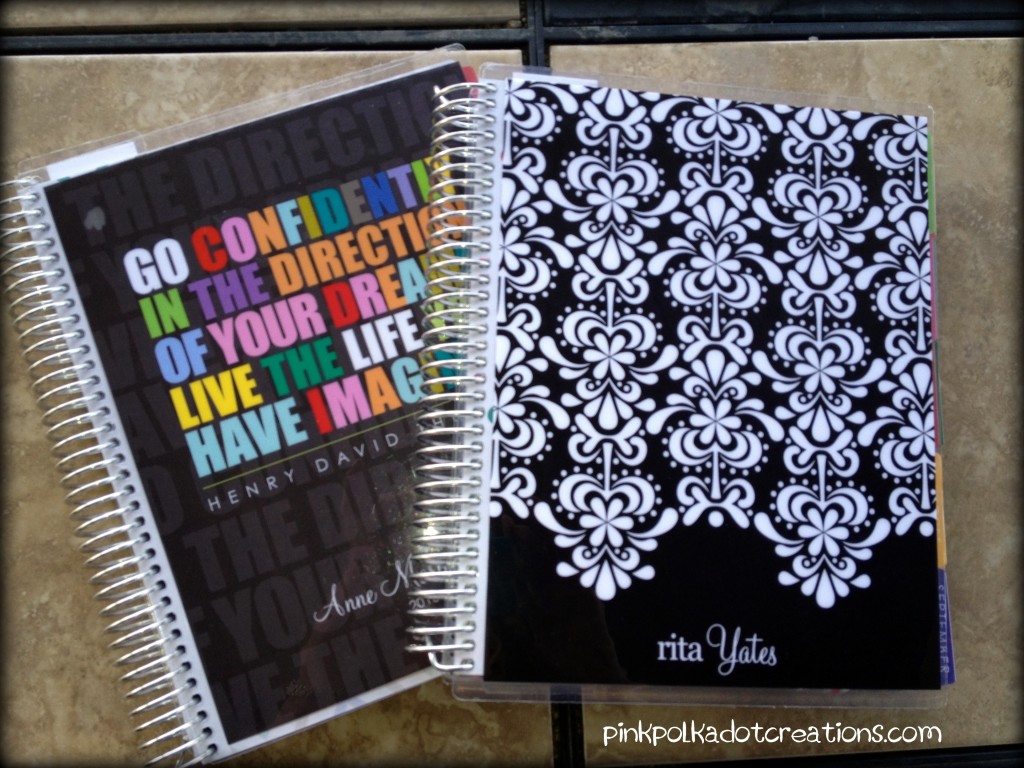 I have tried using my phone to put everything into, but I am such a visual person, that looking at a dot on a date just does not cut it for me. I have to click on every dot to see what they are! I love having the whole month at a glance. These planners are perfect, because they have the monthly calendar plus a weekly calendar with TONS of room to write all my lists on each day! I have been using a calendar plus my little notebook, now I can combine everything into this one planner! There are many choices to choose from for your cover; as you can see mine is the black and white one and my DIL's has the colorful saying. You can also upload your favorite picture if you want to. They are all so fun and you can personalize it however you want!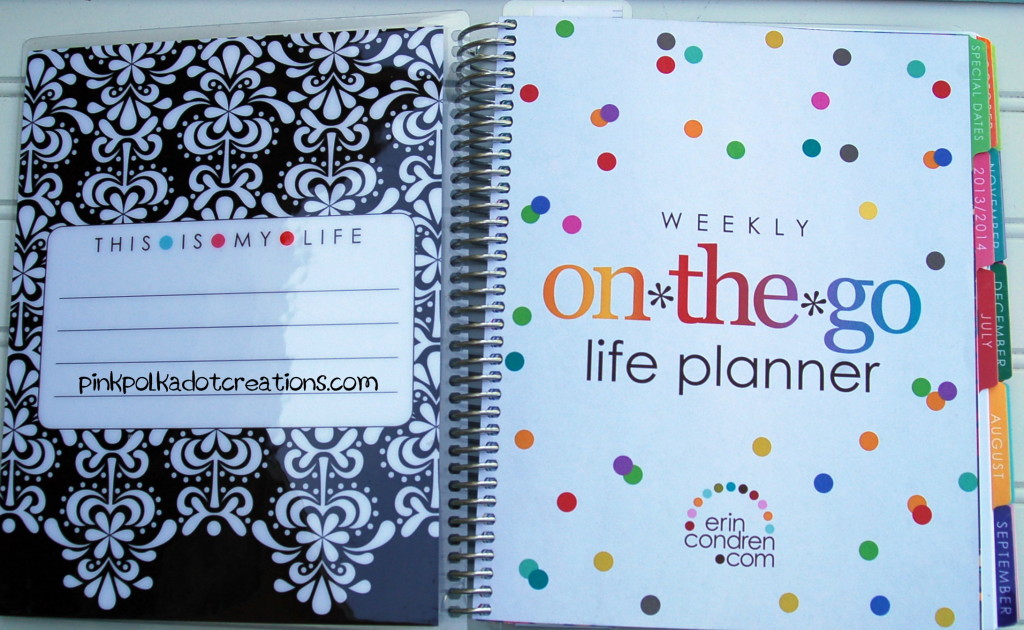 I love the bright colors and there are fun sayings throughout the book…which I love! The month at a view has a tab on each one and then they are followed by the weekly pages.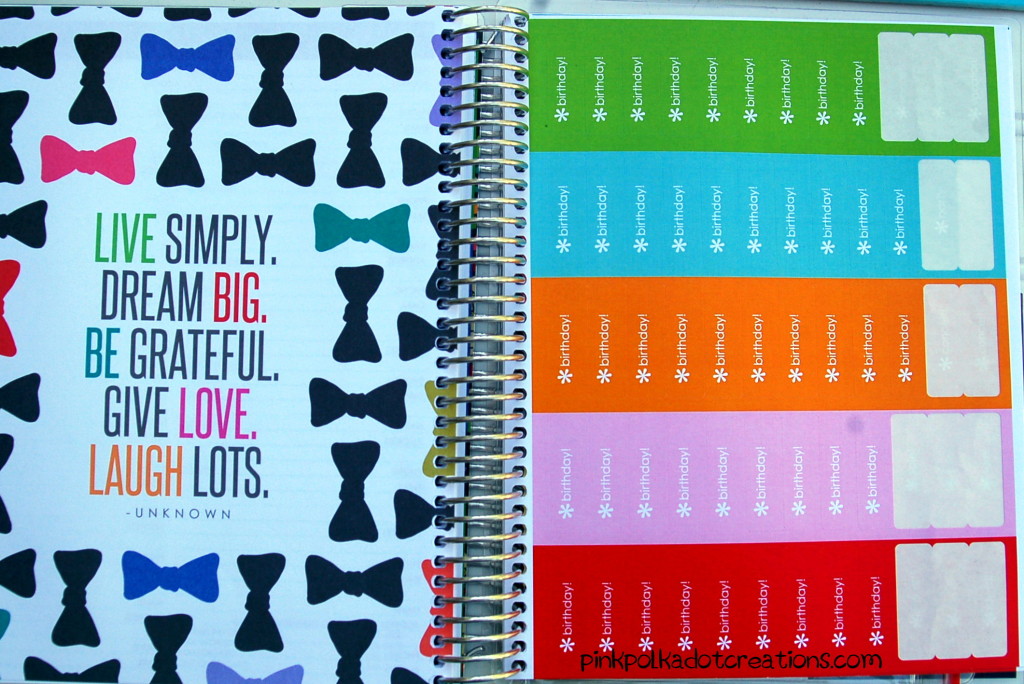 At the back of the planner you get all these stickers! Some have words like this birthday page, and there are some appointment stickers, but you also get two full pages of blank stickers that you can write your own thing on. I am loving these, as you can see. I just got my planner, but it does not start until July, so I am getting excited to start using it. I have filled in as many things as I can already! I also ordered the 18 month planner, so this will last me until December 2014!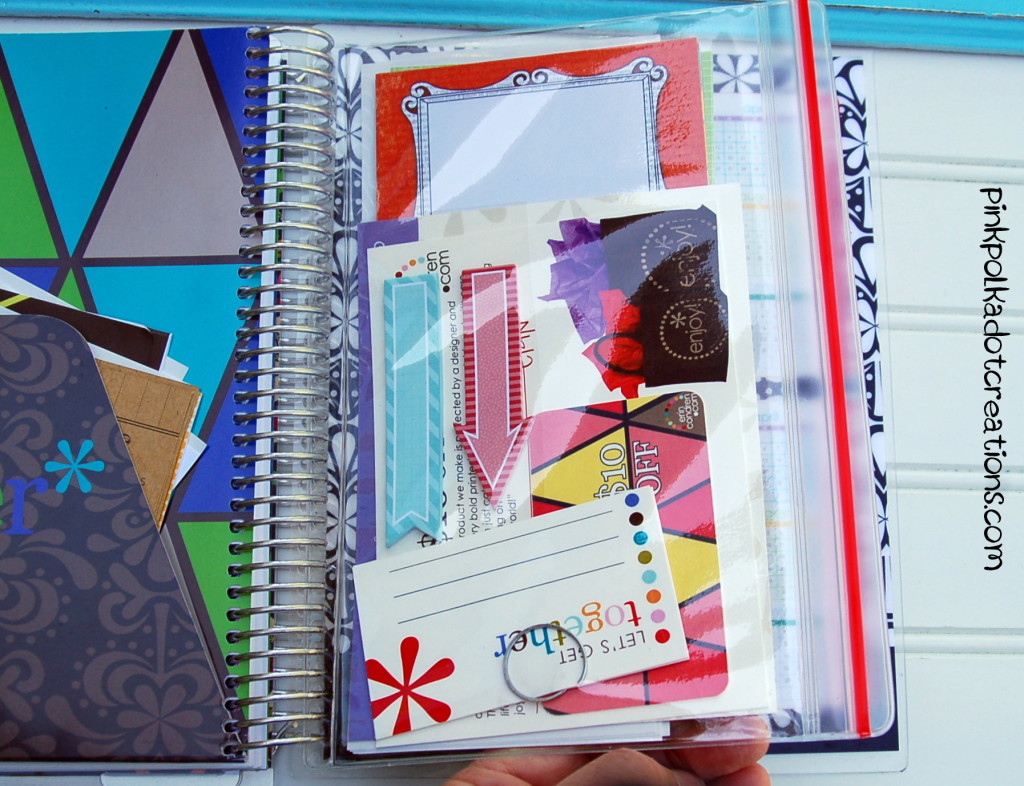 There is also this plastic pouch and a double sided pocket page to put all my little accessories in! I added the arrow post-its and some little note cards that I use in my "Smash Journal". There are plenty of note pages and pages for your contacts and important dates! This planner is so perfect for me, there is lots of room to plan and doodle out my ideas!
Check out her site and let me know what you think, there are lots of fun products from planners to gift cards, to address labels. Is anyone else out there a visual planner like me, or can you do everything on your phone?
Well, that is my favorite Friday Find. Do you have a favorite product that you have discovered? I would love to hear about what you have found that you just can't live without!
Have a Happy Friday and a Great Weekend! Love Ya!
Keep in touch…Like on Facebook and Pinterest!