I just ordered the funnest cookbook…it is as enjoyable to read as it is to make the recipes! It is called "The Back in the Day Bakery Cookbook" by Cheryl Day and Griffith Day, and it is SWEET!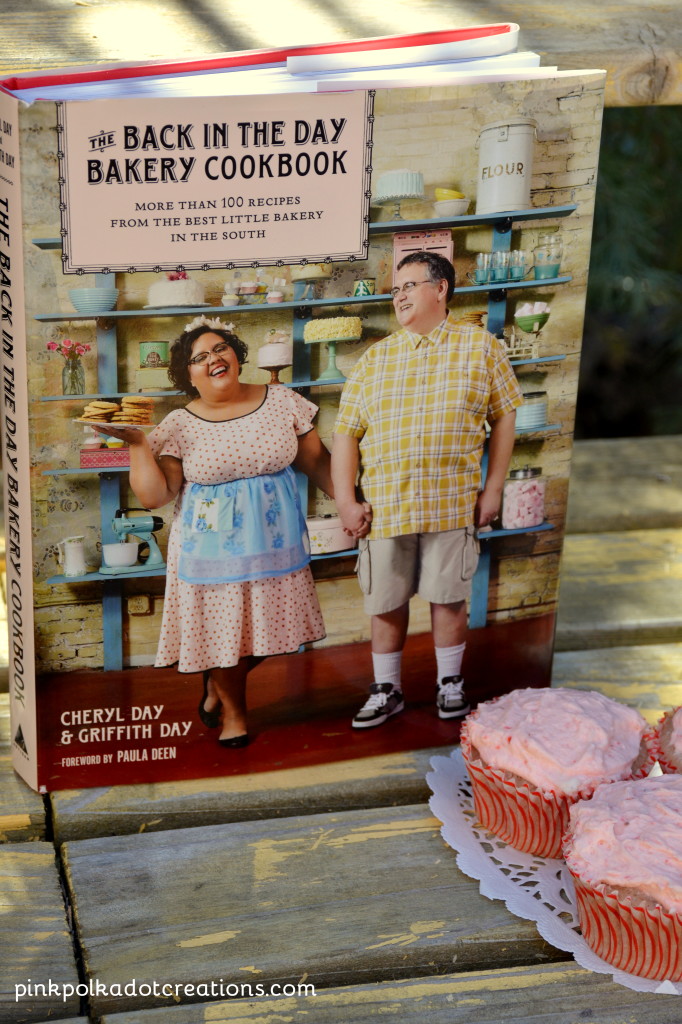 This new cookbook is a fun read as well as having some wonderful recipes! Have any of you heard of the "Back in the Day Bakery"? It is in Savannah and I think that I need to go visit there sometime! :) It sounds like a darling place that I would enjoy going to.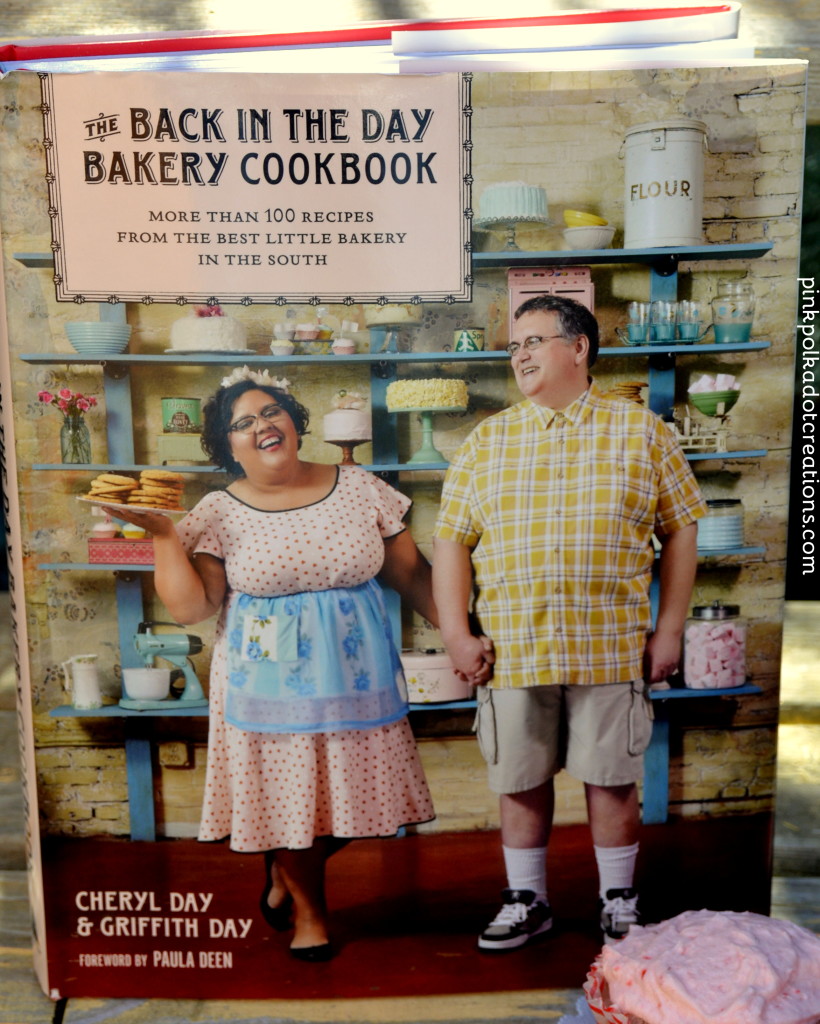 The pictures and the descriptions of the recipes are so delightful! I enjoyed learning about why they make some of their recipes and from whom they came! I love that some of them are old recipes that have been in their families for generations!
Everything is made from real butter, whole milk, eggs and all kinds of different spices and add ins that make their recipes wonderful. They also tell how to prepare every item and there are detailed instructions on how to make every recipe. I made the Strawberry Cupcakes with fresh strawberry frosting and they were so moist and delicious that I cannot wait to try out a few more of the recipes now! There are all kinds of spices that they use in some of the recipes that I am anxious to try out also. They have some recipes with unusual ingredients, but for the most part they are just good old fashioned basic recipes and that is the part that I love! I love to bake and so I am excited to try out a few more of these "back in the day" recipes!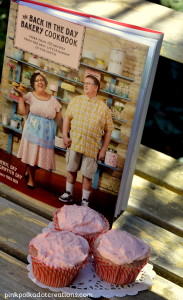 So that is a little review of The Back in the Day Bakery Cookbook. Do you have a favorite cookbook that you refer to all of the time? I love learning about new ones, so if you have one I would love to hear about it!
Thanks for Visiting…Hope You Have a Great Day!