Well, it is down to crunch time now! Are we all ready for the big holiday? I have a fun recipe today for Chex Scotcharoos!
These are perfect if you need a quick no-bake treat for your Christmas party, for neighbor gifts, or for a yummy dessert.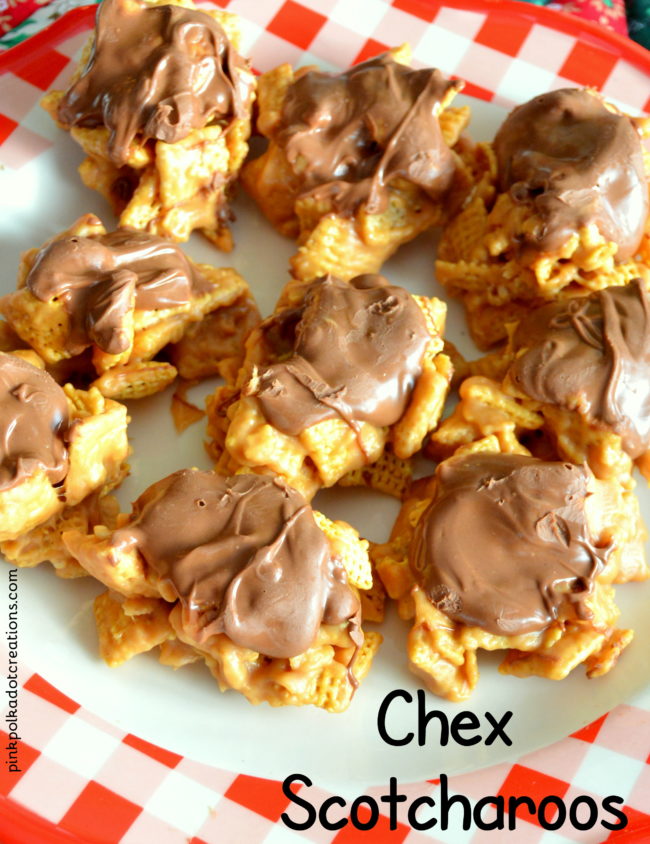 My family loves Chocolate Butterscotcheroos that are made with rice crispies. But the individual Chex Scotcharoos bites are easy to pick up and are smaller in size than the bars.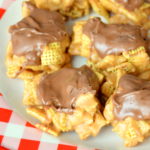 Chex Scotcharoos
2016-12-21 11:29:13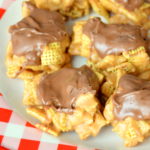 Serves 48
A fun spin on an old classic. These bite size portions are perfect for parties, small fingers and gift giving! With chocolate and peanut butter you have a winning combination!
Nutrition Facts
Amount Per Serving
Calories 143
Calories from Fat 63
Trans Fat 0g
Polyunsaturated Fat 2g
Monounsaturated Fat 3g
Total Carbohydrates 18g
6%
Sugars 9g
Protein 3g
* Percent Daily Values are based on a 2,000 calorie diet. Your Daily Values may be higher or lower depending on your calorie needs.
Ingredients
6 cups Chex cereal
1 cup light corn syrup
1 cup sugar
1 1/2 cups creamy peanut butter
1 cup chocolate chips-either dark or milk chocolate
1 cup butterscotch chips
1/2 cup creamy peanut butter
1 teaspoon vanilla
Instructions
Measure the 6 cups of Chex cereal into a large bowl. Set aside. Line 2 large cookie sheets with parchment paper.
In a small saucepan, combine the sugar and corn syrup. Cook over medium heat until it comes to a boil. Remove from heat and stir in 1 1/2 cups of peanut butter. Stir until PB is completely melted. Pour over cereal and fold together. Scoop into individual mounds on the parchment paper.
Melt chocolate and butterscotch chips and 1/2 cup peanut butter together in a microwave safe dish. Heat in 10 second intervals, stirring in between to prevent the chocolate from burning.
Once smooth, spoon onto the individual mounds.
Allow to cool completely at room temperature. Enjoy!
Pink Polka Dot Creations http://pinkpolkadotcreations.com/
Butterscotcharoos are one of my favorite treats. It seems like when I make a pan of them…I tend to eat too many! :) So therefore, these individual portions are wonderful because they are bite sized. I can store them away in the freezer or give them to the kids, and grandkids!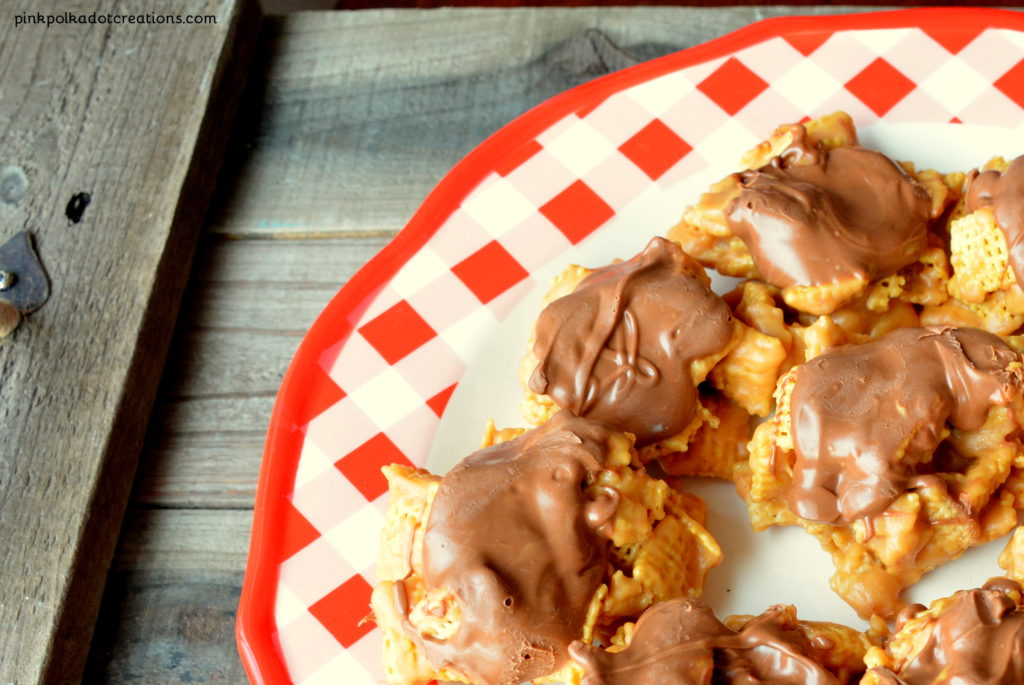 Do you need a quick, easy treat? You might just have all of the ingredients that you need, to make Chex Scotcharoos! So make someone happy today!
Hope your Holidays are filled with love and peace. And that you will get to spend it with the people you love!
Thanks for visiting! Merry Christmas!