Last weekend I attended a class at My Girlfriend's Quilt Shoppe in Midway and I learned how to make a Felted Wool Santa!
Look at how cute it is! I think this Felted Wool Santa has a fun vintage look to him!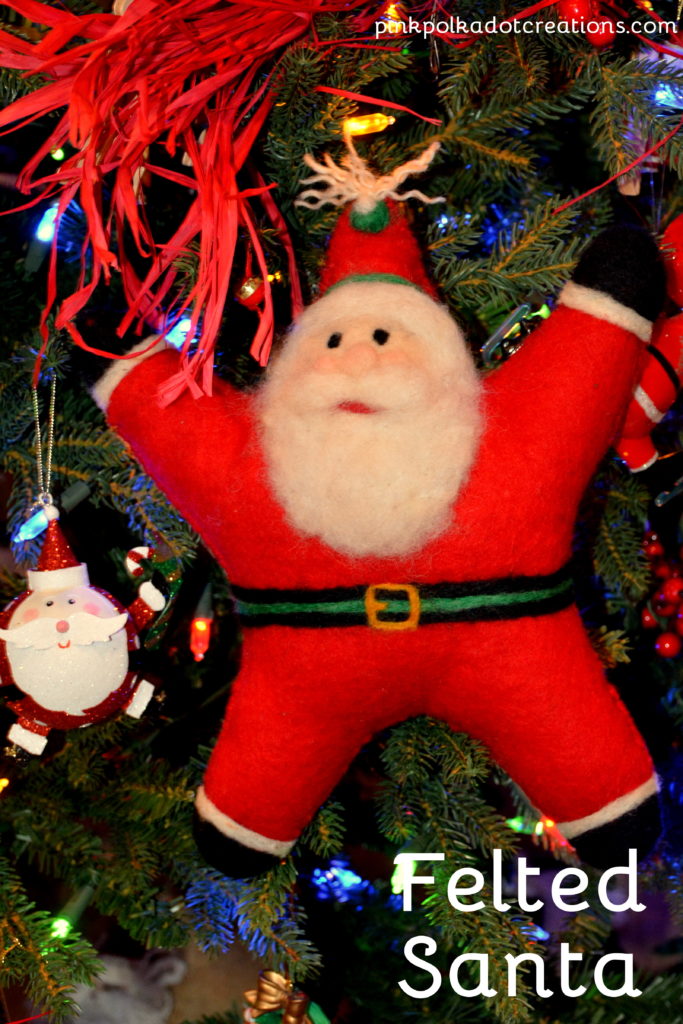 The class was really fun. I have never done this technique before and it was easy to learn, very relaxing, and you could let your creative juices flow!
The star was already sewn for us, so we could get right to work on the roving part.
First we made a circle for the face. You do that by taking a felting needle and poking the wool into the star. There is no sewing in this technique…only poking with a needle! It is so easy and very fun!
Next, we made the nose and cheeks, then the eyes. You then blush on the face and cheeks. Add the mustache, mouth and beard.
To finish your Felted Wool Santa, you can "dress" him any way that you like!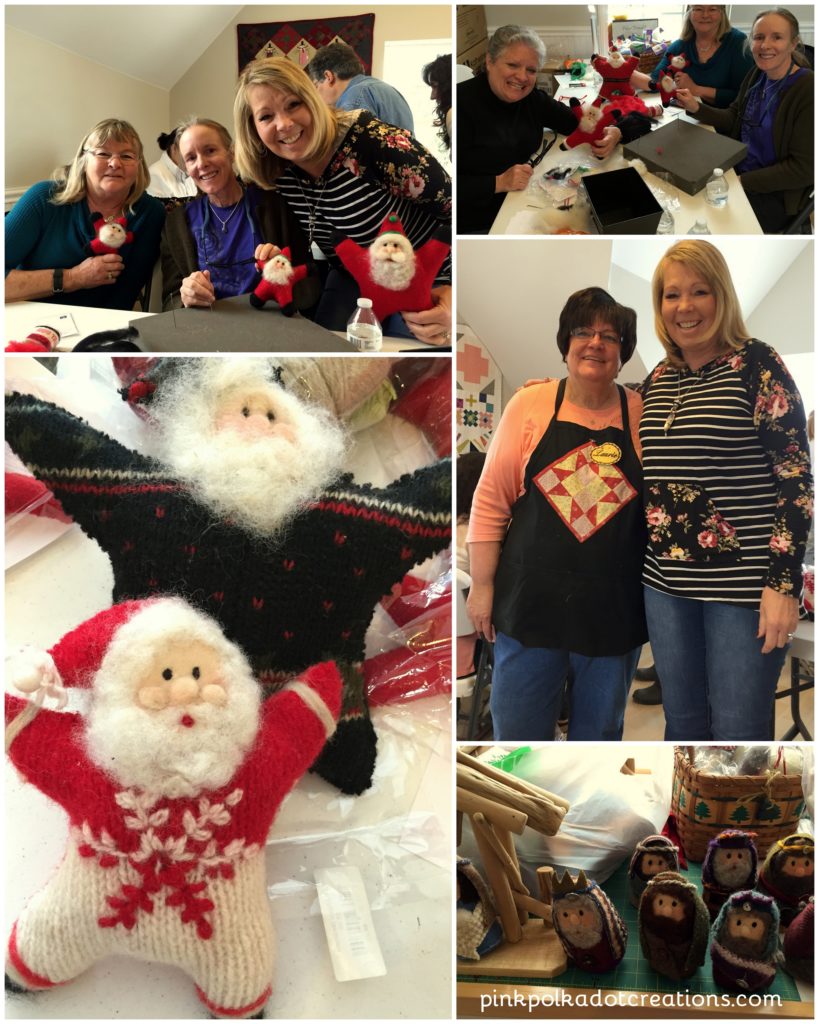 Don't you love the Santa's on the bottom left, they are dressed in felted wool sweaters that have been recycled!
The nativity set on the bottom right is adorable too…Maybe next year!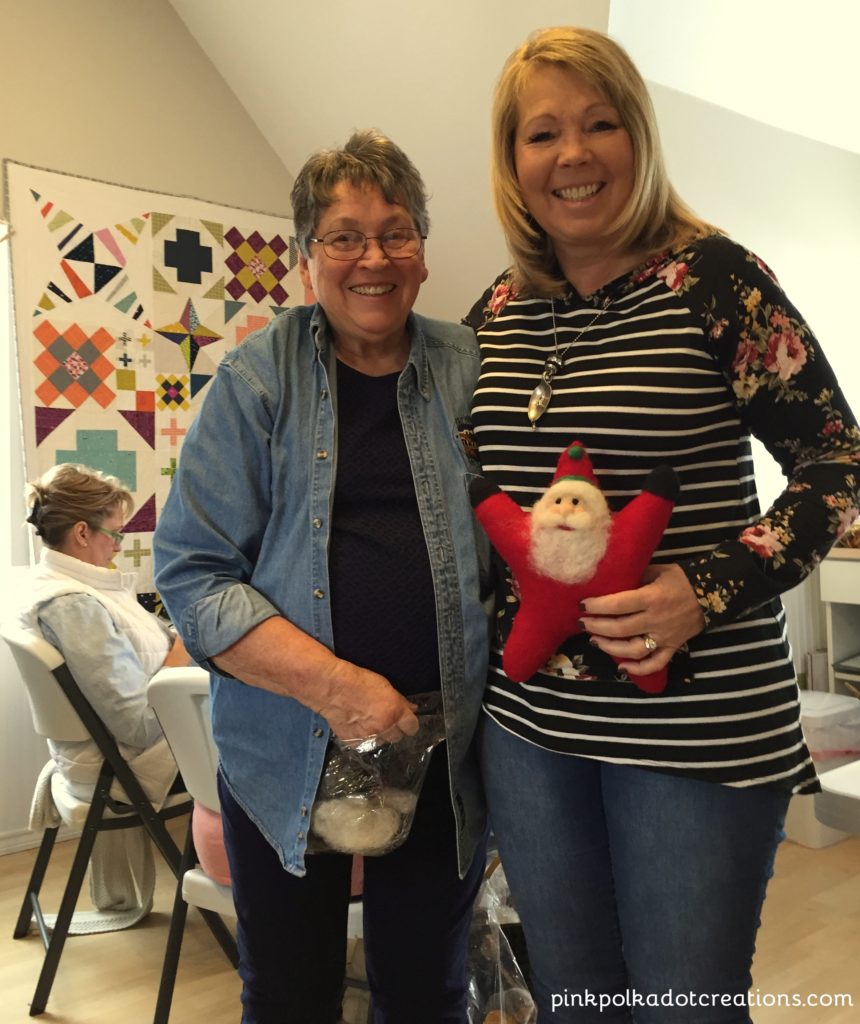 The instructor for this class was Nancy Jones.
She was fantastic and has been doing wool felting for many years. There were several techniques that she taught as well a suggestions as to where to find good wool.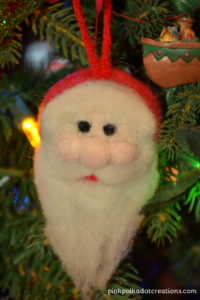 I also did a smaller Felted Wool Santa head for the Christmas tree!
I love the cute faces with their chubby cheeks and pink noses!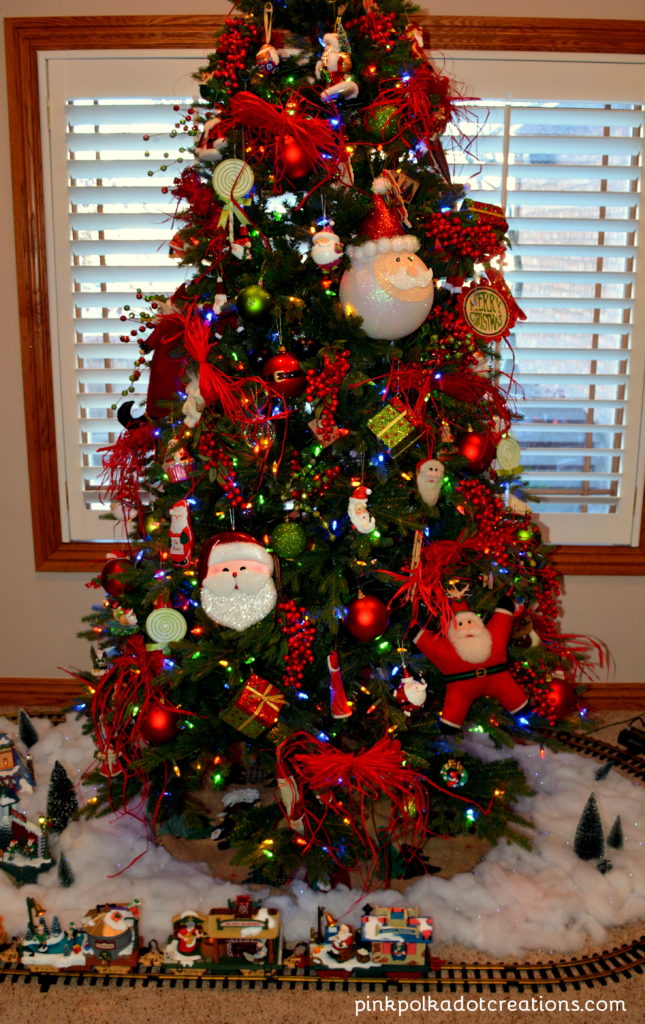 Both of these Felted Wool Santa's went on my Santa tree! I love how fun they are and how much personality each one of them have! Can you spot them?
Thanks for Visiting today! Hope your Holidays are the Happiest!