The project I have today…Frosted Christmas Jars…is an oldie, but a goodie!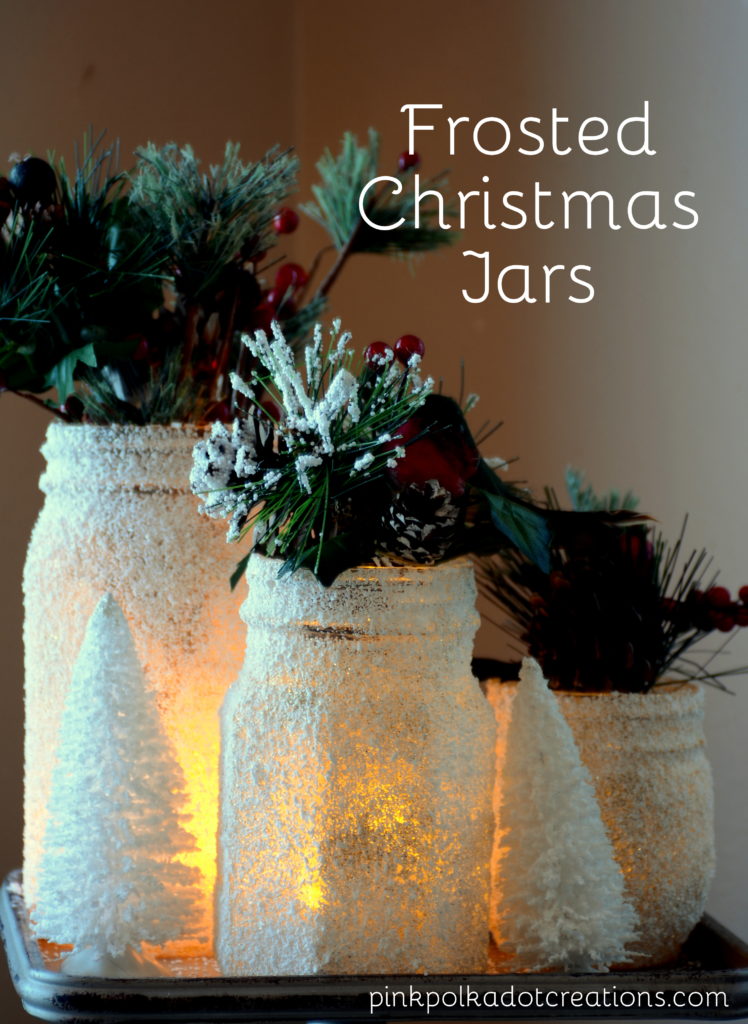 They are super simple to make, but add such a beautiful touch!
Many of you may remember making these in days gone by. I love the vintage look and the beautiful frosted glass with the lights shining through. It is quite a statement!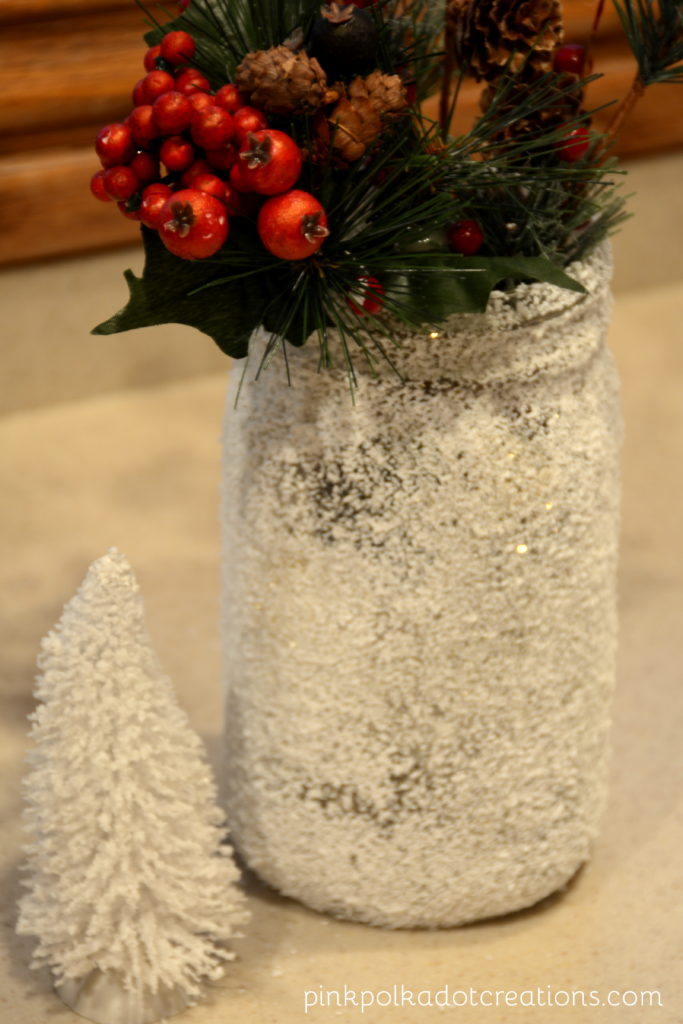 To make these Frosted Christmas Jars, all you need is Mod Podge, Epsom salt and of course your jars! Mason jars work great, but look around and see if you have any other fun jars that you can frost!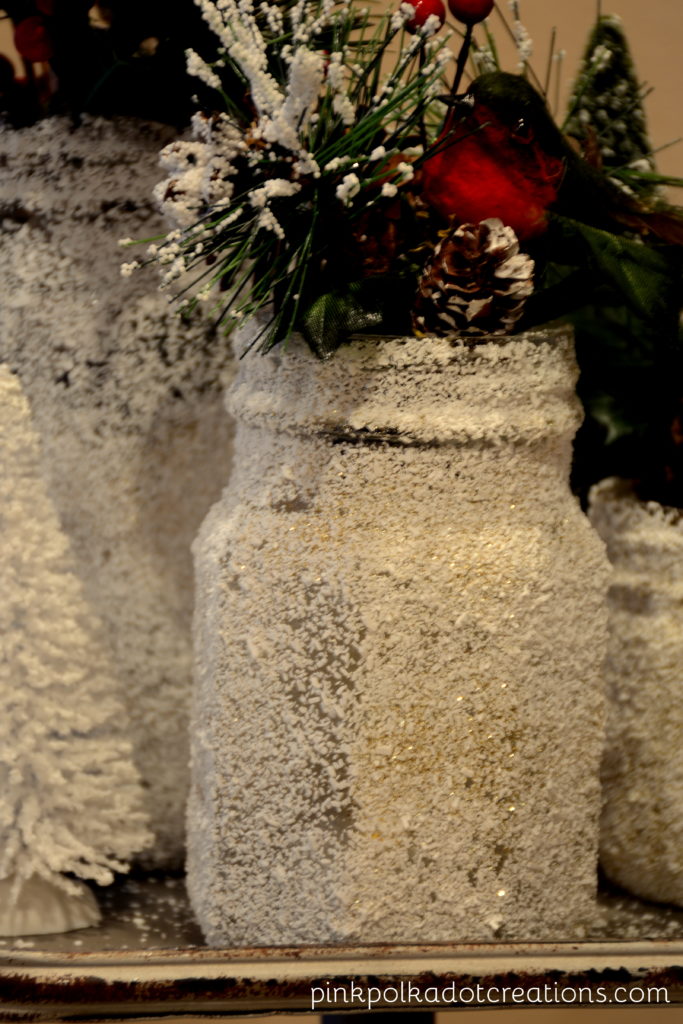 I found these square jars in the canning aisle at Wal-mart! They are called "Sharing Jars" and I think they are adorable!
The small jar is a 8 ounce Jam jar.
To make these frosted Christmas jars, you simply brush a generous layer of Mod Podge all over the outside of your jar with a sponge brush. Then coat firmly with Epsom salt. For even more sparkle you can add a pinch or two of glitter to the salt before applying to the jar.
Fine gold glitter is what I used, I like it, but it does not show up really well. The plain white would be just as pretty!
After drying, I added battery votive's and Christmas picks. You could use some leftover greenery or ornaments too.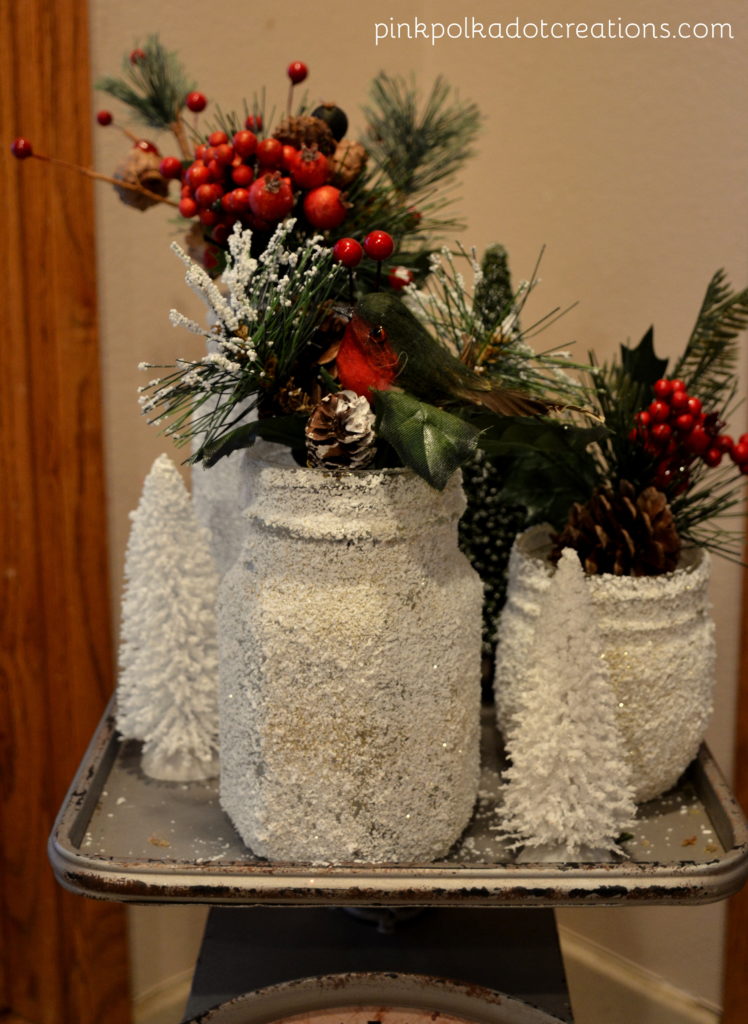 I love the look of them during the daylight almost as much as I like the romantic look of them in the evening! You can see the gold glitter in this picture. It gives just a hint of shine!
Simply add a few bottle brush trees and you have a darling little display!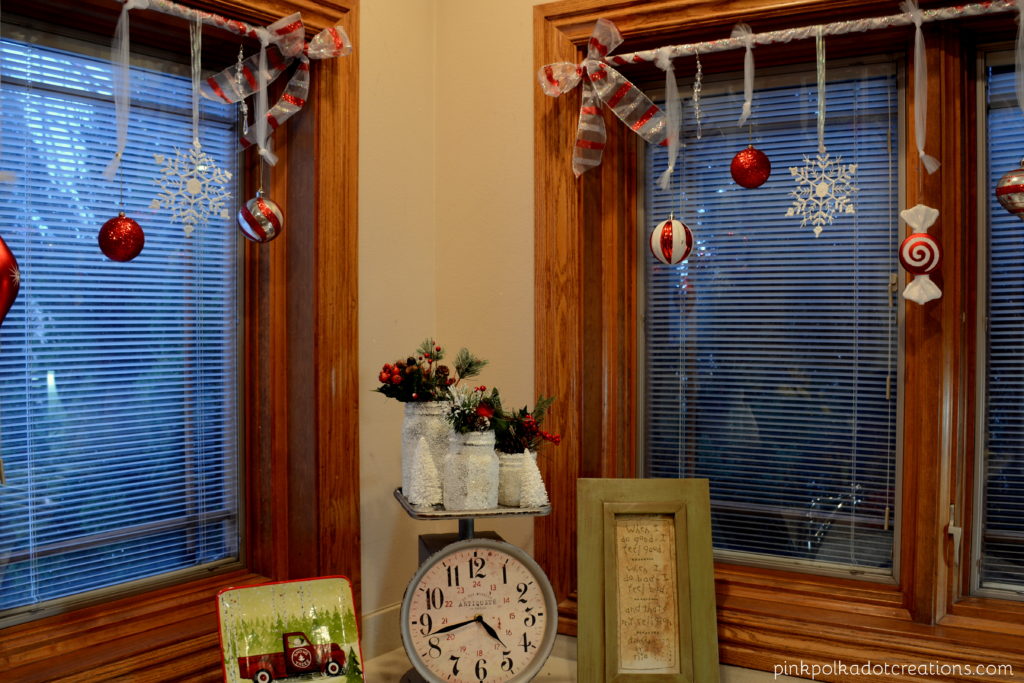 This little vignette sits in the corner, right behind my sink in the kitchen. It looks so festive with the Christmas Window Treatment.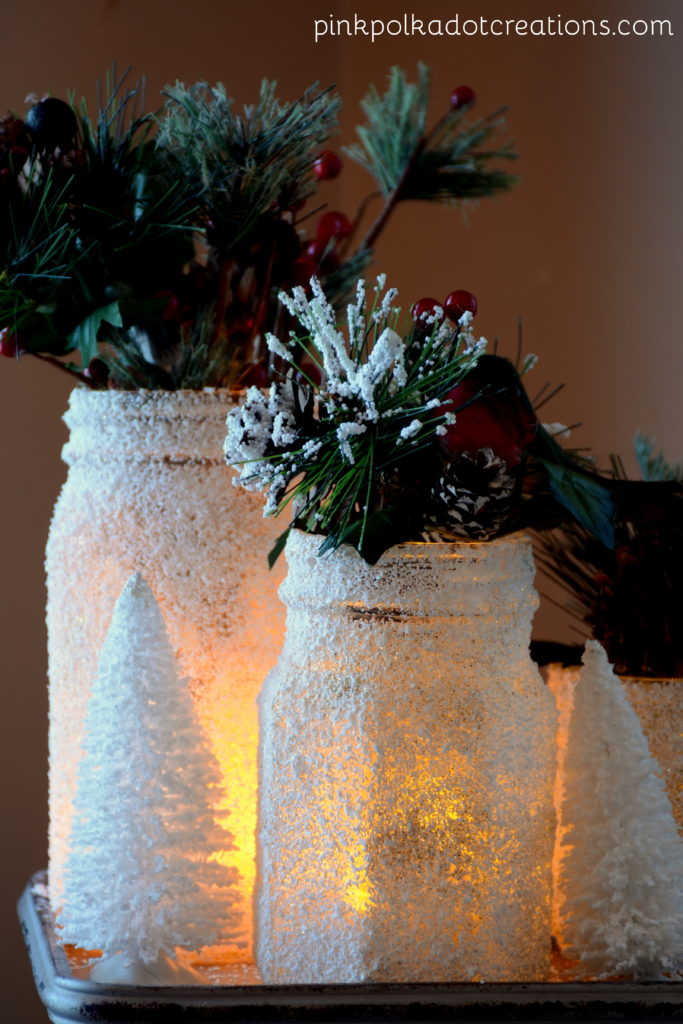 So these are my vintage Frosted Christmas Jars.
Do any of you need a table centerpiece, a Christmas display on your island, or dresser or a hall table?
These jars are easy to make and they are very elegant!
Thanks for Visiting…Hope you are having a Holly kind of day!