The other day I had a few of my grandkids over so we decided to make Oreo Christmas Trees! The kids had a great time and they each got to take their own Oreo Christmas Tree home! They thought that was wonderful! :)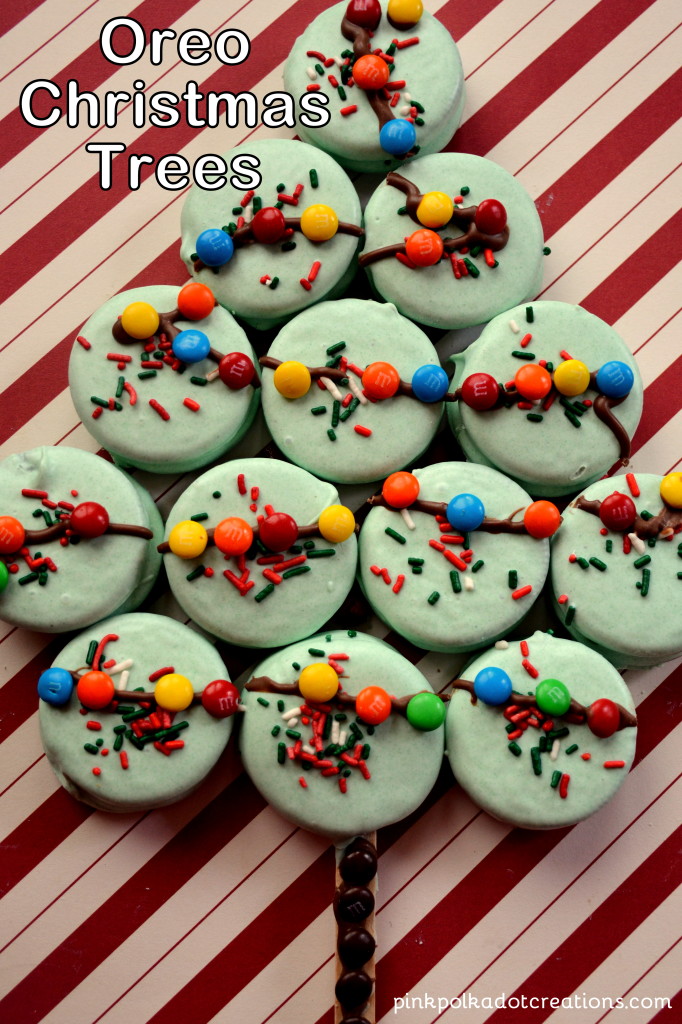 We had a fun time making these and I hope we made some fun memories too!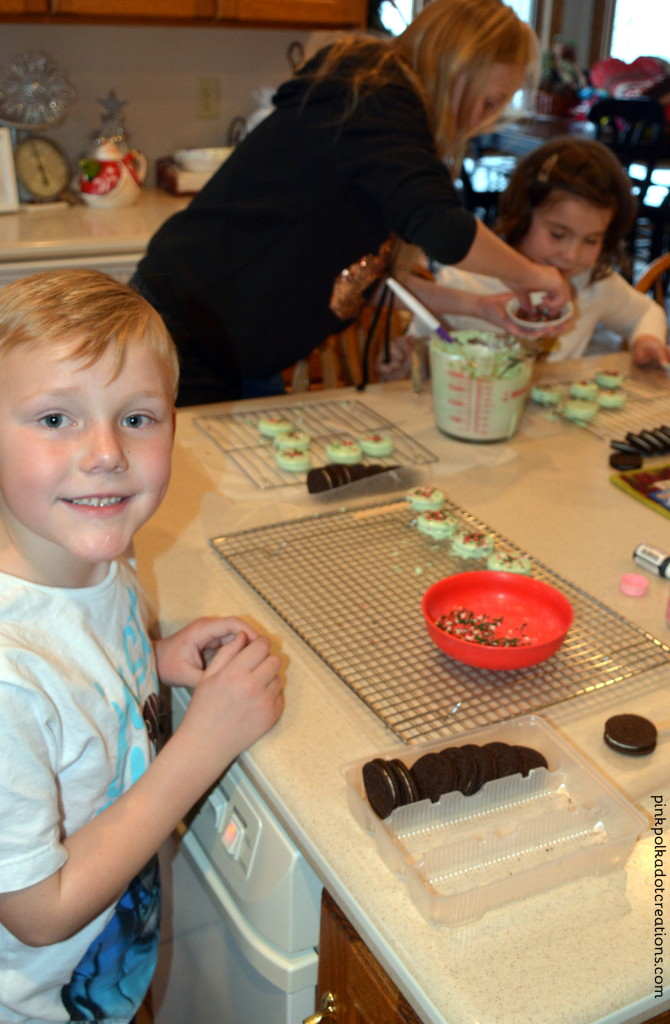 We started out by dipping our Oreo Cookies into melted white chocolate that I tinted green. You could use the green chocolate melts but I could not find any anywhere! That's what I get for waiting so long to get it!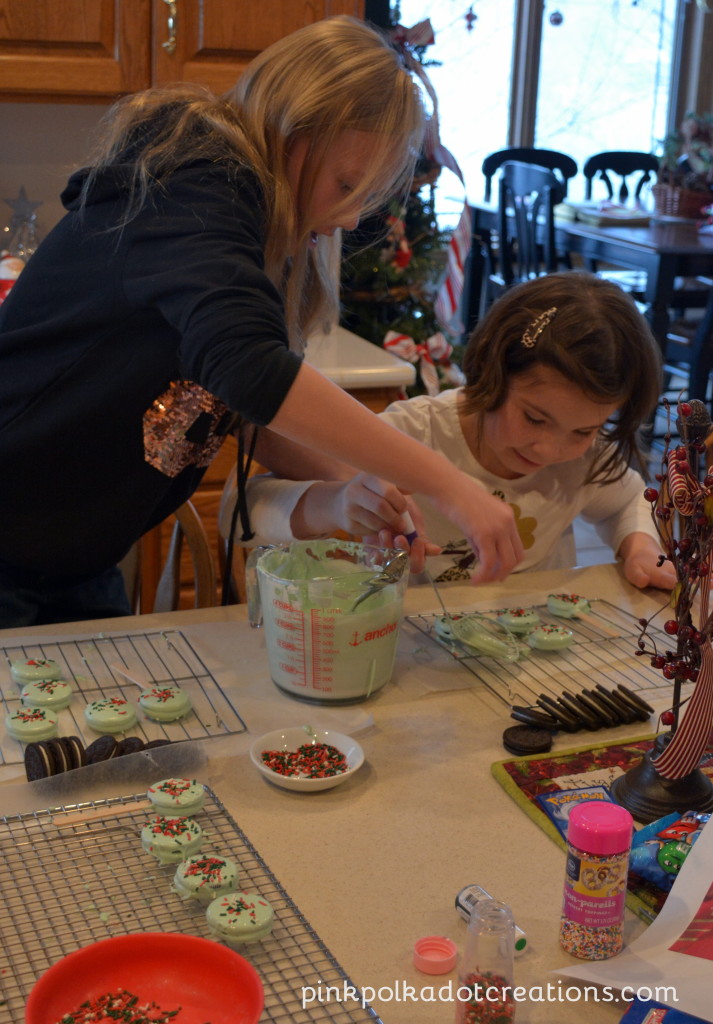 Then we added sprinkles to the chocolate while it was still wet. We put a Popsicle stick in one of the cookies for the tree trunk.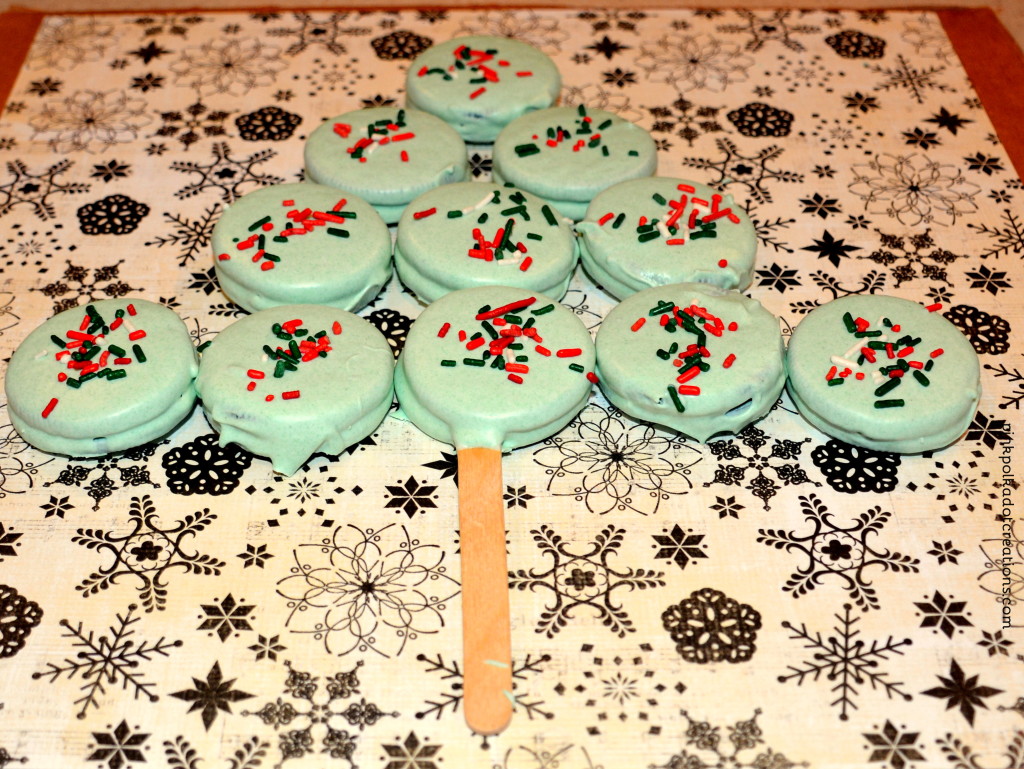 We arranged our Oreo Christmas Trees on a fun scrapbook paper so they looked like the shape of a tree. We melted some milk chocolate and piped a string along the tree for the mini M & M's "lights"!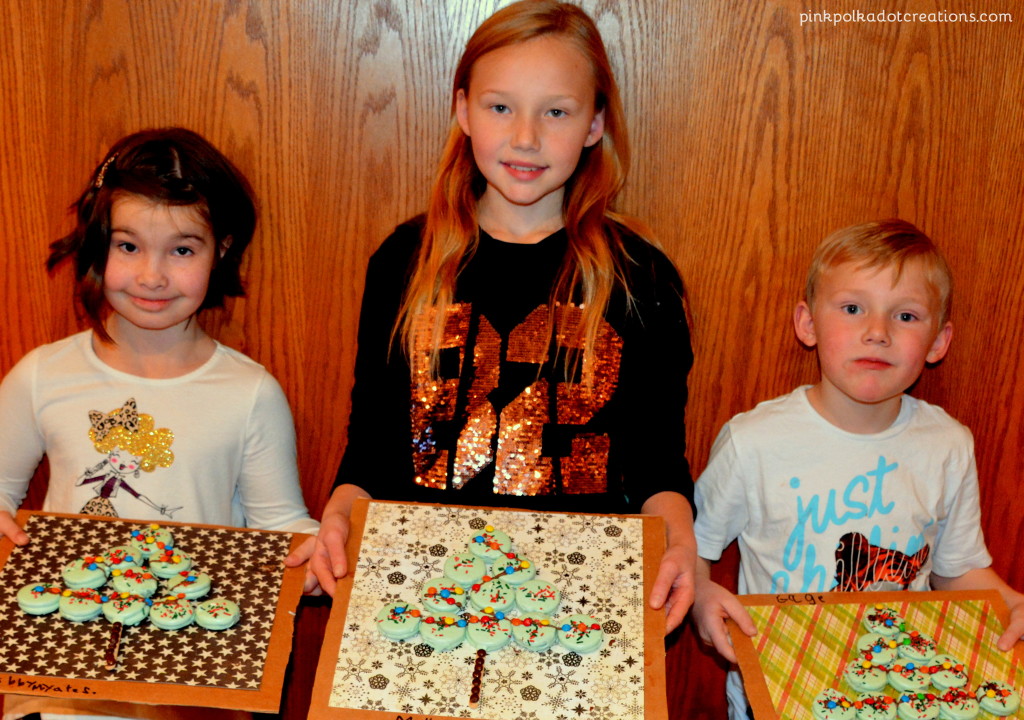 They all thought that it was wonderful that they got to take their own tree home! I was just glad that they did and I did not have all of them at my house to eat!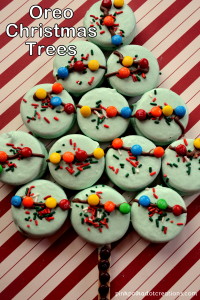 Do you need a fun little project to do at your house? This is great for the kids, it is easy and they can personalize their Oreo Christmas trees to their own liking!
How are all of you coming with your Christmas preparations? My daughter just informed me that the kids are out of school starting next week! Yikes! I need to get everything done this week!
Thanks for Visiting. Hope you have a HO HO HOLLY Day!