We had our Sinterklass Party for 2016 and the kids young and old had a good time.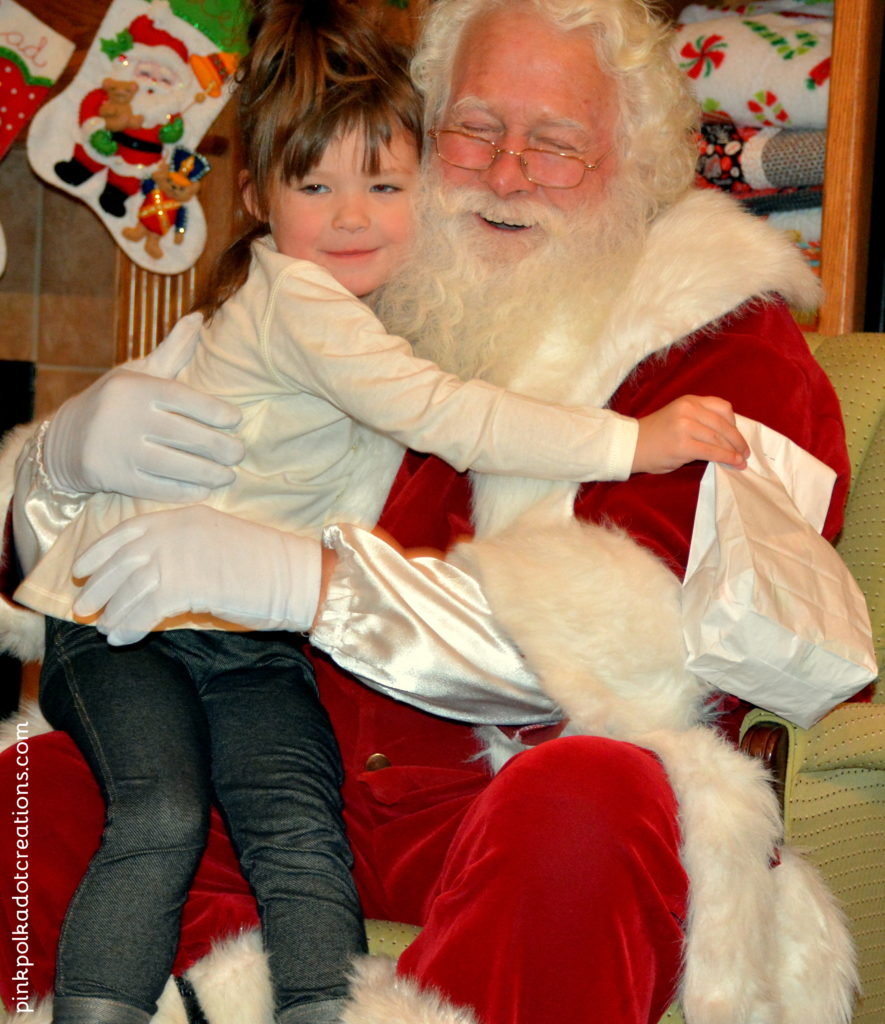 Isn't this the sweetest picture? Santa asked for a hug and she immediately gave him one!
We started doing a Sinterklaas Party after my oldest son returned home from his LDS mission to the Netherlands. This is a wonderful tradition where they welcome in the Christmas Season on Dec. 5th and 6th with the arrival of Sinterklaas on a boat. Sinterklaas then does a parade down the center of town on his white horse! I just absolutely love this tradition. It is just whimsical to me.
I love celebrating Sinterklaas Day in our home, because we can have a fun party with Santa Claus at the first of the month. And welcome in the festive Christmas season. Then we can celebrate the birth of the Savior at Christmas time!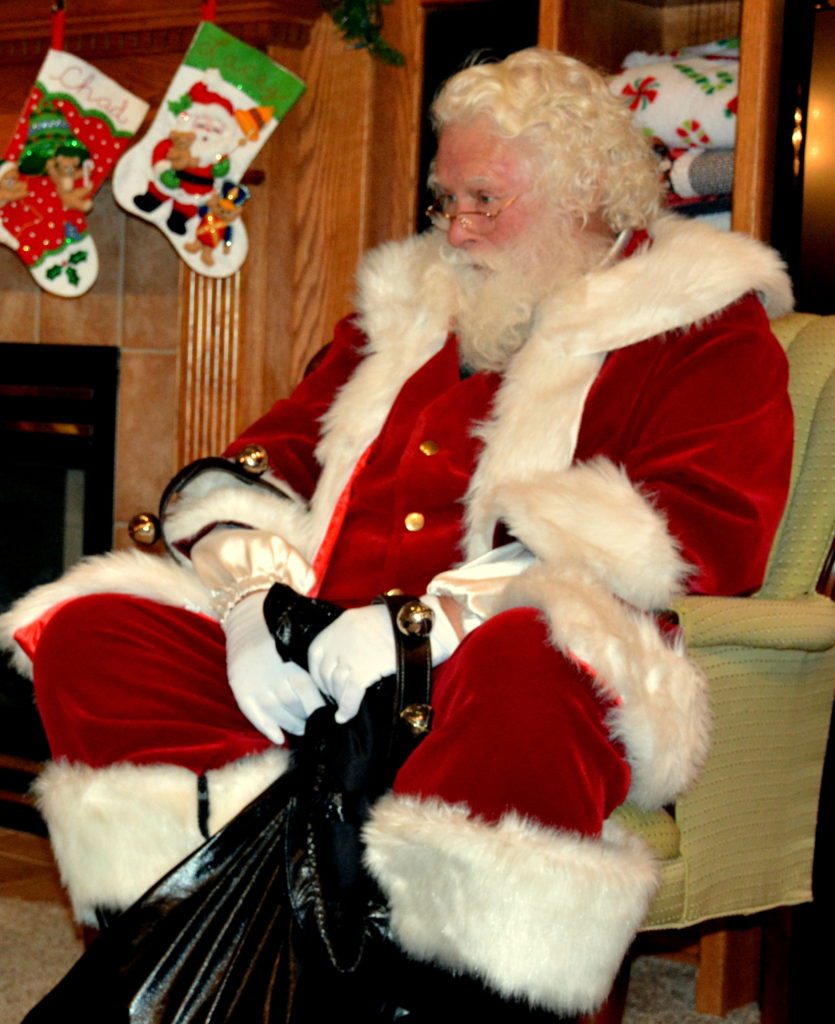 Santa comes in and talks to the kids for a few minutes. (He forgot his hat this year!) But isn't that head of white hair beautiful??
We sing a couple of songs with his bells for the accompaniment.
Then Santa talks to each of the kids one at a time.
We then have to do a group photo with all the kids and then each family does a photo with Santa!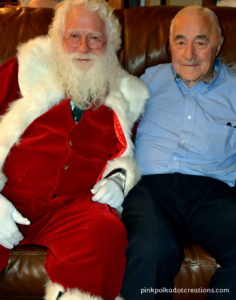 Then Santa got up and went and sat by my dad for a picture! What a fun picture of Santa with my dad. It is one I can cherish for many years to come!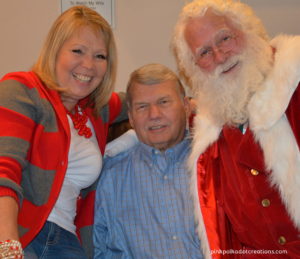 Next he came and sat by my husband and I! He is a right jolly old elf!
Santa gives them a bag of treats and we sing we wish you a Merry Christmas as he goes back out the door!
After Sinterklaas leaves, we have the tradition of giving the kids their Christmas PJ's. So they can wear them all month long!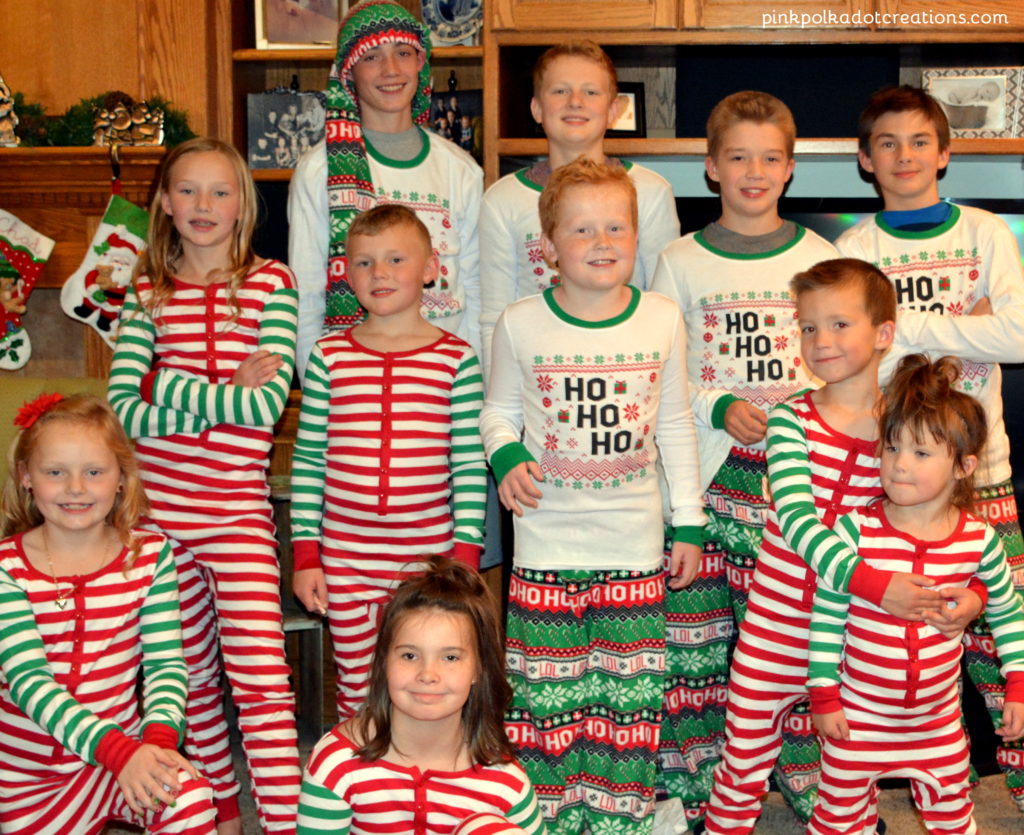 We also give each family a family home evening book that we will use during the next year. I will tell you more about that in another post.
So that was our Sinterklaas Party for 2016! I hope that there are many more to come!
Thanks for visiting and Happy Sinterklaas Day to All!