I don't usually start decorating for Christmas until after Thanksgiving, but I just couldn't help myself with these darling Vintage Christmas Trucks!
It all started when my friend, Kathy, and I decided to do our Vintage Christmas truck quilts.
(This will be coming in the next post! )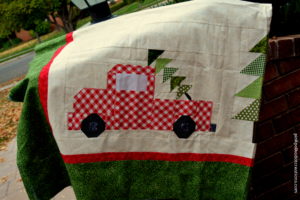 Then my friend sent me a text of this darling truck and asked me if I wanted her to get me one!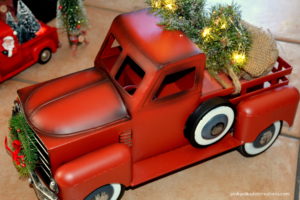 Of course, I said yes!
Well, that got the ball rolling and I decided that I would do a vintage Christmas truck display in my kitchen for the holidays.
When I started looking, I found several different items to add to my display. Who knew, that this was going to be the year for the vintage trucks!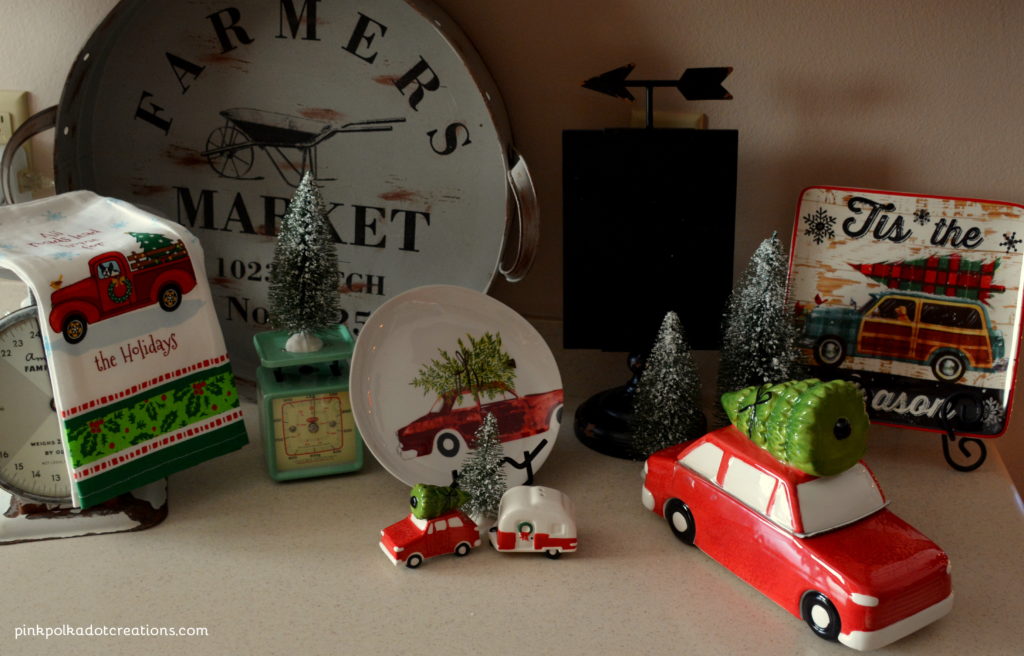 This is on my kitchen counter right next to my little tree. I found two plates, a salt and pepper shaker, a dishtowel and the red car is a small cookie jar! Several of these items came from Target.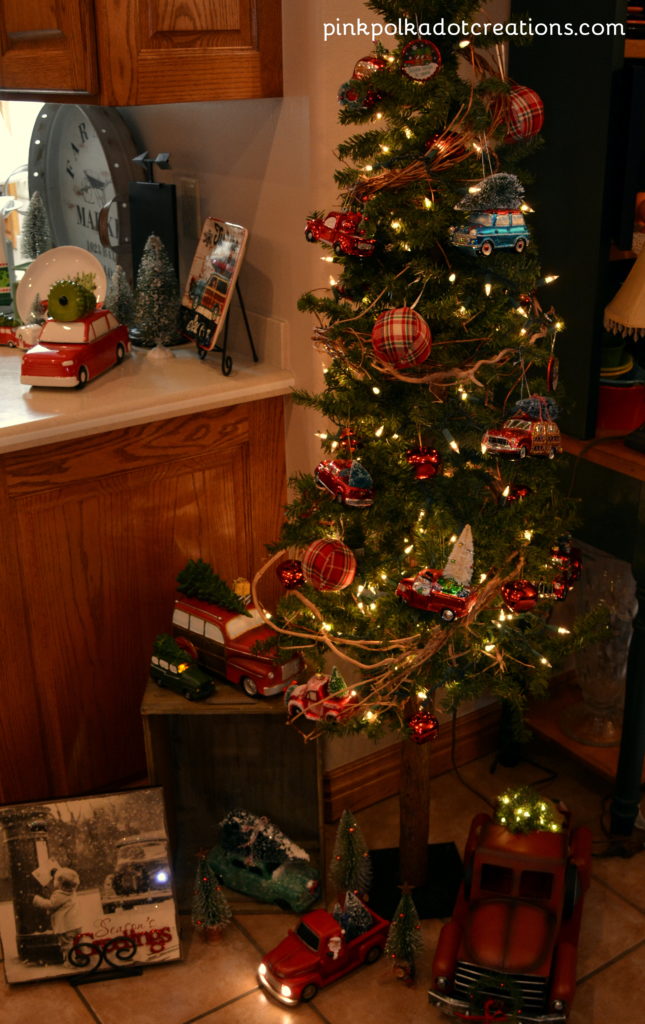 Here is the little tree that sits right next to the counter. It is an old one that I had. I took all of the old ornaments and lights off and re-made it into this fun Vintage Christmas Trucks tree! It looks so fun at night!
I was able to find several Vintage Christmas Trucks ornaments to decorate this little tree. Most of them are vintage glass ornaments which makes it all the more fun!
It was fun collecting all of these Vintage Christmas trucks…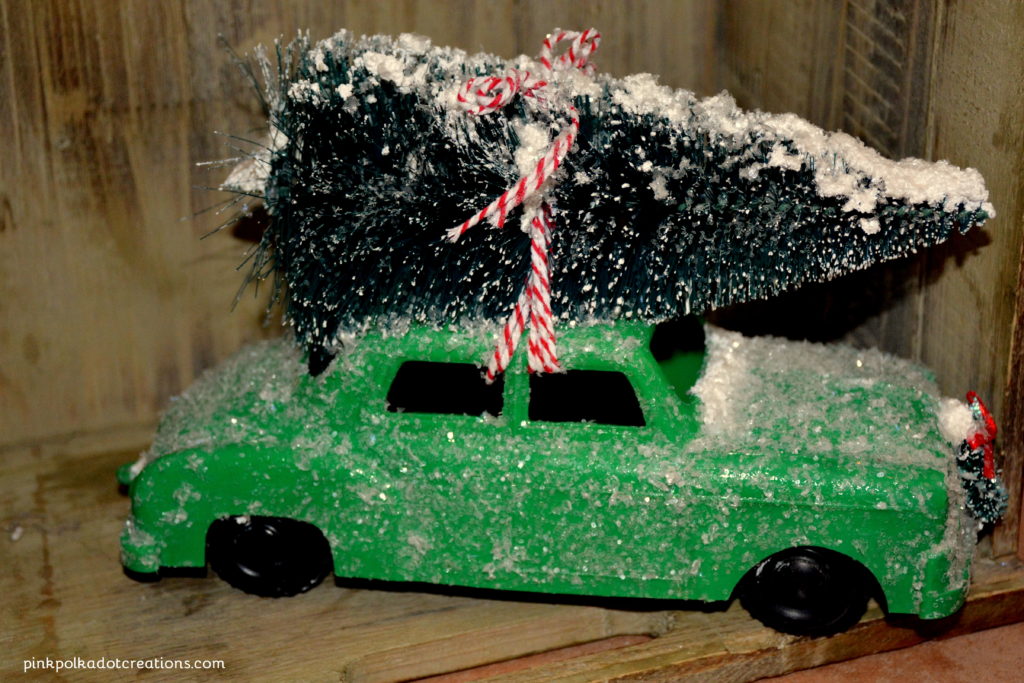 This one came from a Vintage Market that I went to last month! The owner told me that the car was really old!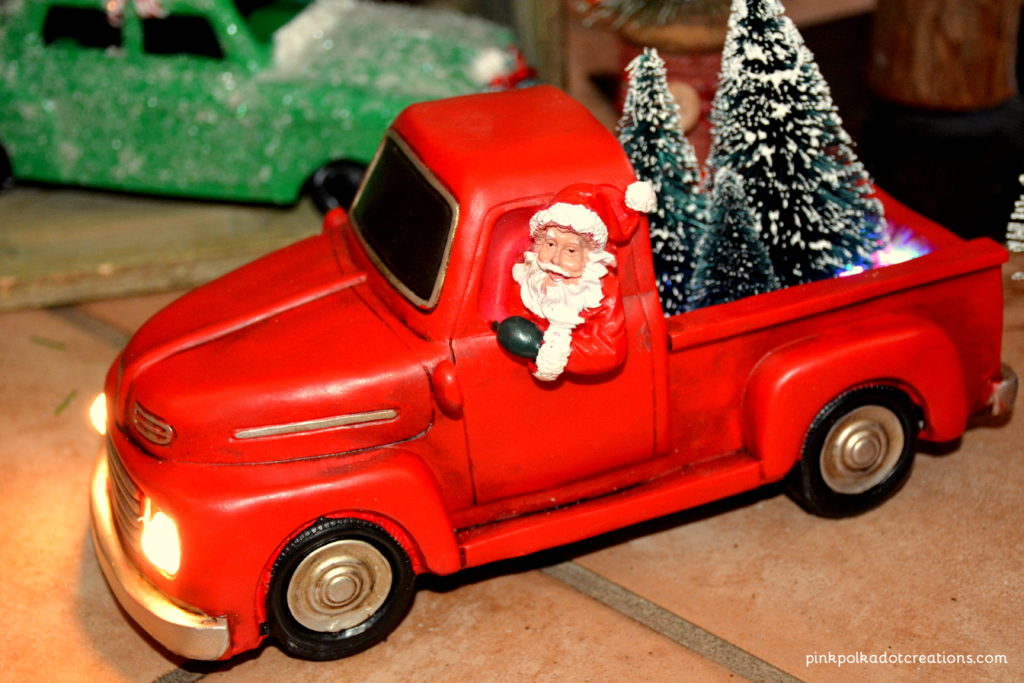 I ordered this one from the Lakeside Collection catalog. I love that it lights up and the lights in the back by the trees change colors! So Cute!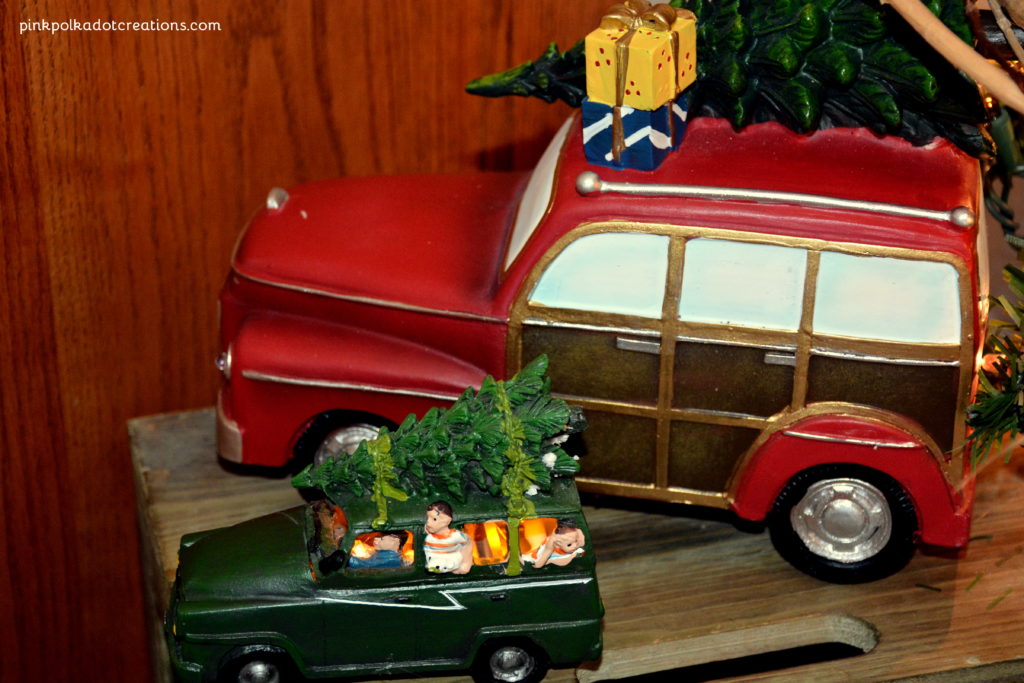 The little green truck lights up also. I found this one at Walmart in with the Christmas village section! Home Goods is where I found the red truck.
Have you started decorating for Christmas? I am going to get the rest of my decorations up sometime during the next week or so. I always have to have them up by the first part of December because we have our Sinterklaas party to start of the holiday season!
Thanks for visiting. Hope you have a wonderful day!