Just a reminder that the 40 day conference challenge starts today!
For those of you that missed my earlier post, this is a challenge to read all of the Oct 2015 Conference Talks from The Church of Jesus Christ of Latter Day Saints.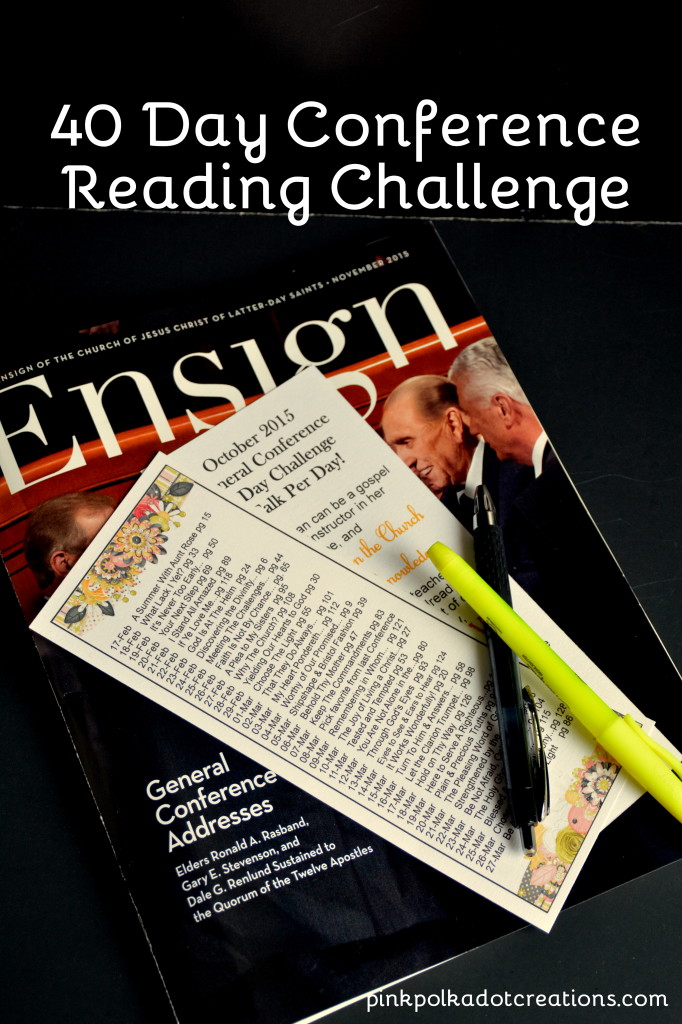 The challenge is to read one talk a day for 40 days and you will have read all of the conference talks right before the April 2016 Conference. If you need a down load for the bookmark reading schedule just click on the links below:
If you are reading these conference talks on your computer or mobile devises, you will need to download the November 2015 Ensign, or Liahona magazine to have the proper page numbers.
I started the challenge with a fun talk from Pres. Utchtdorf, "A Summer With Aunt Rose", so who is ready to take on this challenge?
This is great to do with your Visiting Teaching sisters, your spouse, a friend or two or three…, your family or anyone else that is up to the challenge!
I also did a 40 Day conference Challenge treat!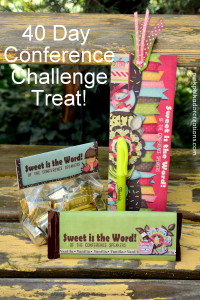 This is a fun little treat to reward anyone that is participating! I think that if you read one conference talk that you are better off than not reading any of them…so go ahead reward yourself…or someone else!
Are You Up to the Challenge???