Just a reminder that the 40 day Conference Reading Starts Today!
There is one mistake on the bookmark…oops! You will need to change 23 Sept to page 81, "Eternal Families". I did page 85 twice! Sorry!
For those that do not know what this is, it is a challenge to read one conference talk, from the April 2016 conference for The Church of Jesus Christ of Latter Day Saints, each day for 40 days .
You will need to use the May Issue
to get all of the articles that are used on the bookmark, whether you read it from the magazine or download it on to your devises.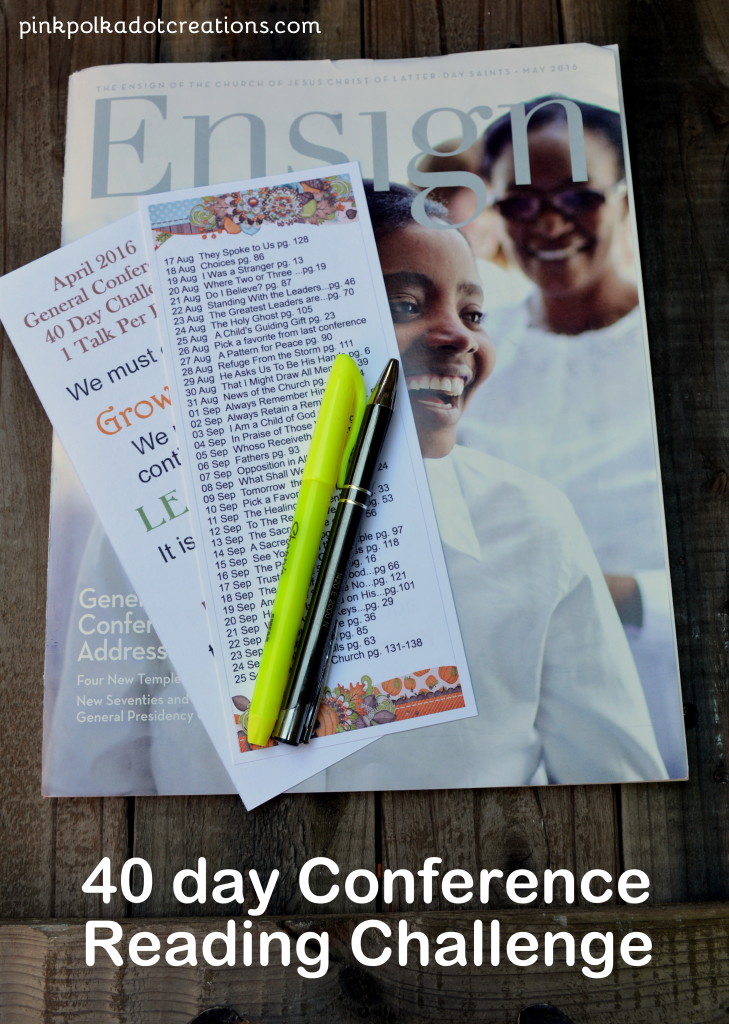 We will start our study by reading an article in the back that gives you suggestions on how to use some of the conference talks with kids, teenagers and adults, then we will start with the first talk being from our prophet.
I suggest that you get a highlighter and a pen to take notes in the margins or in your journal. Here is the downloads for the bookmarks for those of you that have not already printed yours.
40 day conference bookmark April 2016
40 day conference bookmark April 2016-backs
There are three to a page for those that are doing multiple copies. If you just want one, click on this download.
40 day conference bookmark April 2016- one set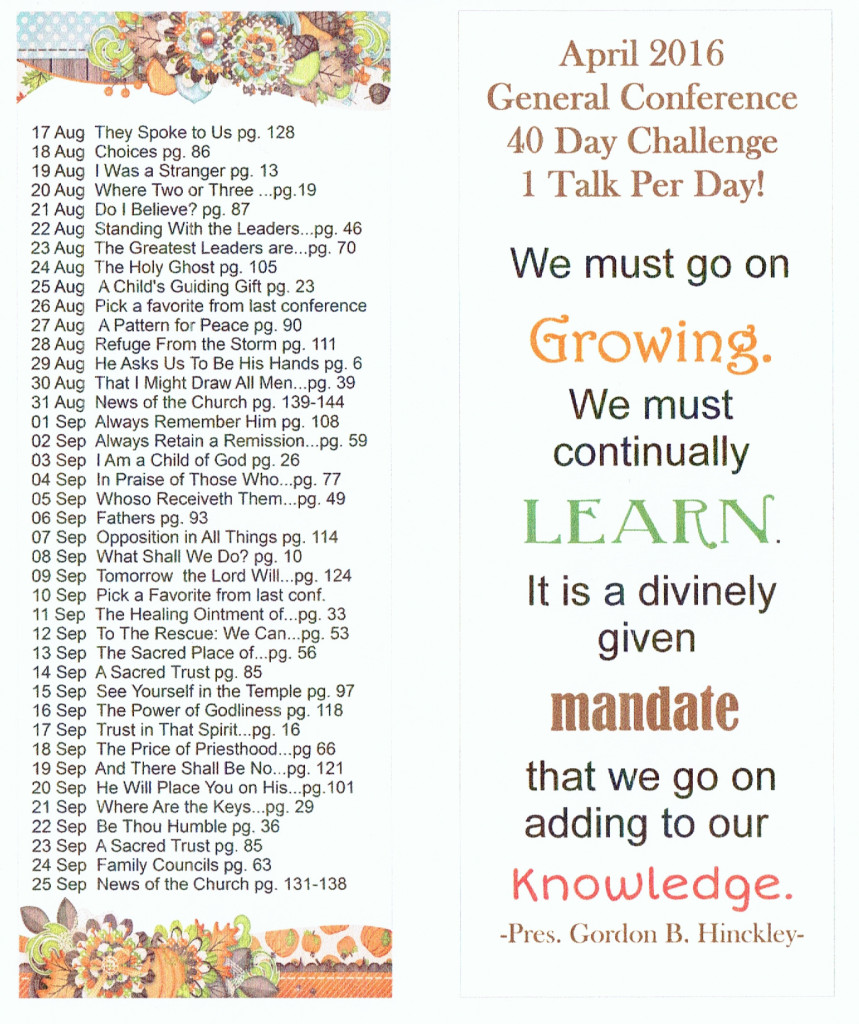 Get your friends, family, visiting teaching sisters, spouses or others to join in the challenge with you! It is great to have someone to do it with!
I did a 40 Day conference Challenge treat a while back that is fun to do. Click on the link for the free printables.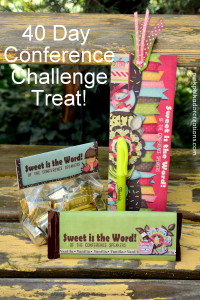 One thing that you can do is to spiral bind your magazine:
I love to do this because your magazine will lay out flat. I also use a big paper clip to keep the bookmark in place. But this is just an option if you want to do it. Just take your magazine to a copy center or any place that does book binding. I also like to laminate my front and back cover to give it a little more stability.
It is a great experience to read all of the talks in the suggested random order for 40 consecutive days and remember the counsel that we were given in conference.
If you follow the bookmark, you will complete your reading the Sunday before the October Conference. This reading challenge is a great way to review the counsel that was given to us right before we receive new counsel in October!
So Are You Up To The Challenge??? Good Luck!