This weekend is the General Conference for The Church of Jesus Christ of Latter Day Saints (the Mormons). I love conference weekend and look forward to it every six months! For those of you that want to know what conference is all about…you can check it out here.
I love conference weekend, because we can stay home and watch it on TV (in our jamies, if we choose to!) Sometimes we have all of our families together and sometimes my husband and I just watch it together. But there is always a great spirit in our home and I love the messages that are taught and the things that I can learn!
I have already downloaded and printed my conference packet from Sugardoodle and I have my conference notebook ready to go.. to take notes…doodle…and just enjoy the weekend!
It is always a must to have some great treats or food while watching conference! :)
So I decided that I would make some fun tags to go along with your conference goodies! These are fun to pass along to your VT sisters, or to make for your family, or friends! You can tie them onto individual serving size packages for everyone, or make one big package for the whole family!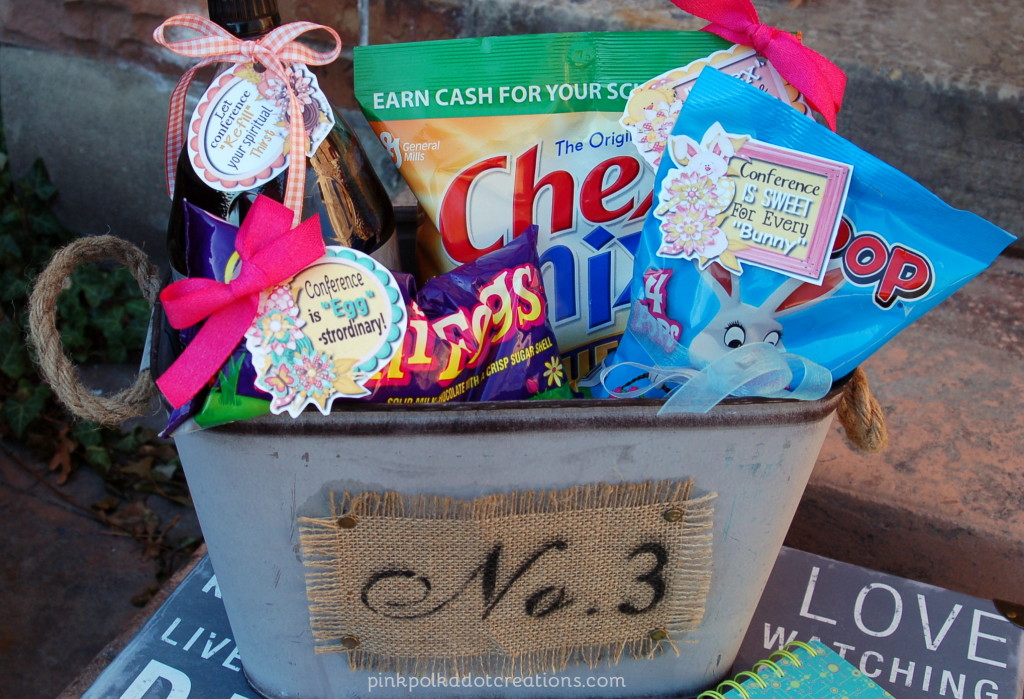 You can tie pretty ribbons on them and put them all together in a box or bucket. You could even set this out for everyone to see, a few days ahead, just to generate your excitement for conference! :)
Here are the printables for these tags!
To print, right click over image and go to "save image as" then save in a folder. Or you can right click over image and go to "copy image" then open a program like Word or Presentations and right click again and go to "paste". This page is formatted to fit an 8.5 x 11 page so you can just print your own. Cut them out and attach them to your goodies!
So now you can get excited about conference too. You could get everything ready ahead of time, so that you can just sit back and enjoy the sweet spirit that comes with listening to our leaders!
Have a great day everyone!
Thanks for Visiting Today! Love Ya!
Keep in touch…Like on Facebook and Pinterest