Today I have the Nov. 2017 Visiting Teaching Handout!
For The Church of Jesus Christ of Latter Day Saints.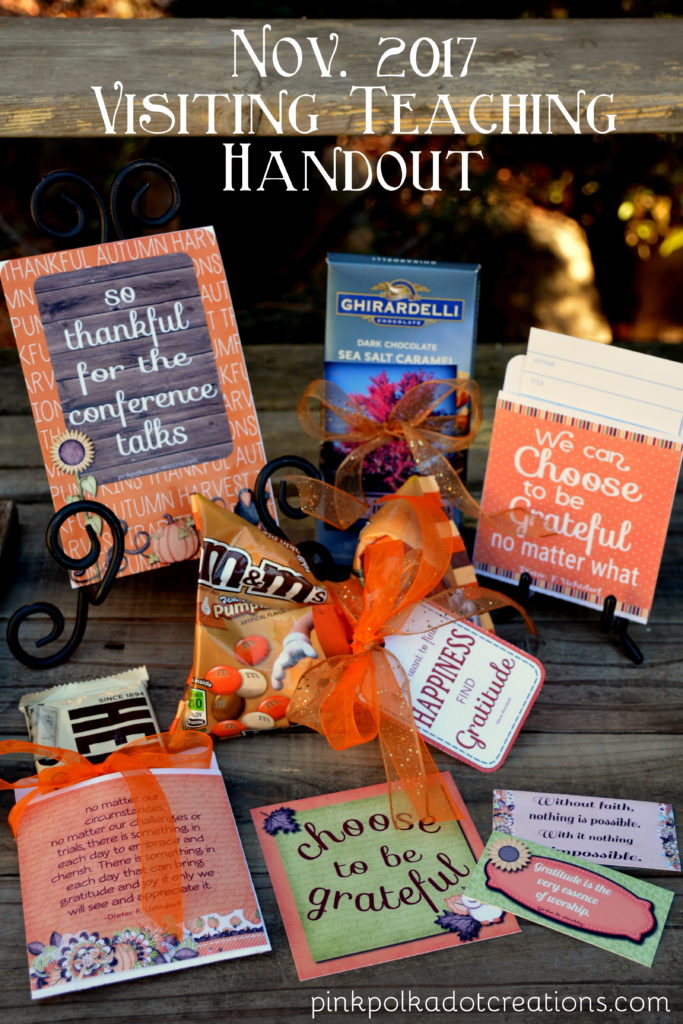 Just a warning…I got a little bit carried away with the printables!! :)
I have had gratitude on my mind, especially since my husband's health incident. (Which by the way, he is doing amazingly well!)
So for this month's visiting teaching handout I wanted to do "So thankful for the conference talks".
We have not received our Conference Ensigns yet… but you would probably pick out your favorite talk from the internet and print it anyway.
Here is the 4 x 6 card for those of you that would just like a card to give or to put in the mail.
If you would like to print this as a JPEG image. Right click over the image and go to "save image as" then save in a folder. You can print from there.
And here is the blank card for those of you that would like to translate, or if you need a cute fall card for a handout, note or card!
Please remember that all of my printables are for personal use only!
Next, I made a sheet of tags for you to use in many different ways:
These are formatted to an 8.5 x 11 size page. You can just run these through your printer. I like to print on photo paper for a glossy tag, but you could also use card stock paper.
Again, I have the blank ones for those that would like to translate, or make your own tags!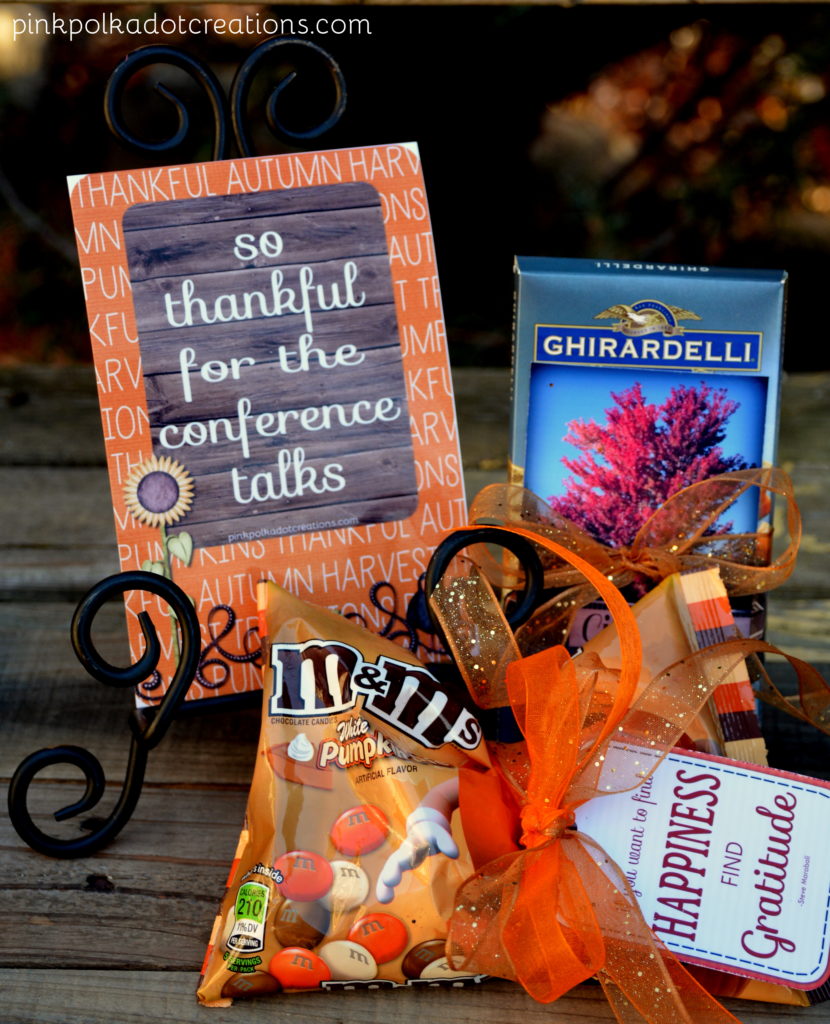 You can simply print and cut whatever tag you would like to use. Punch a hole and tie to a treat or simply tie it onto your treat!
It is always fun to have a treat to munch on while you are reading the conference talks!!!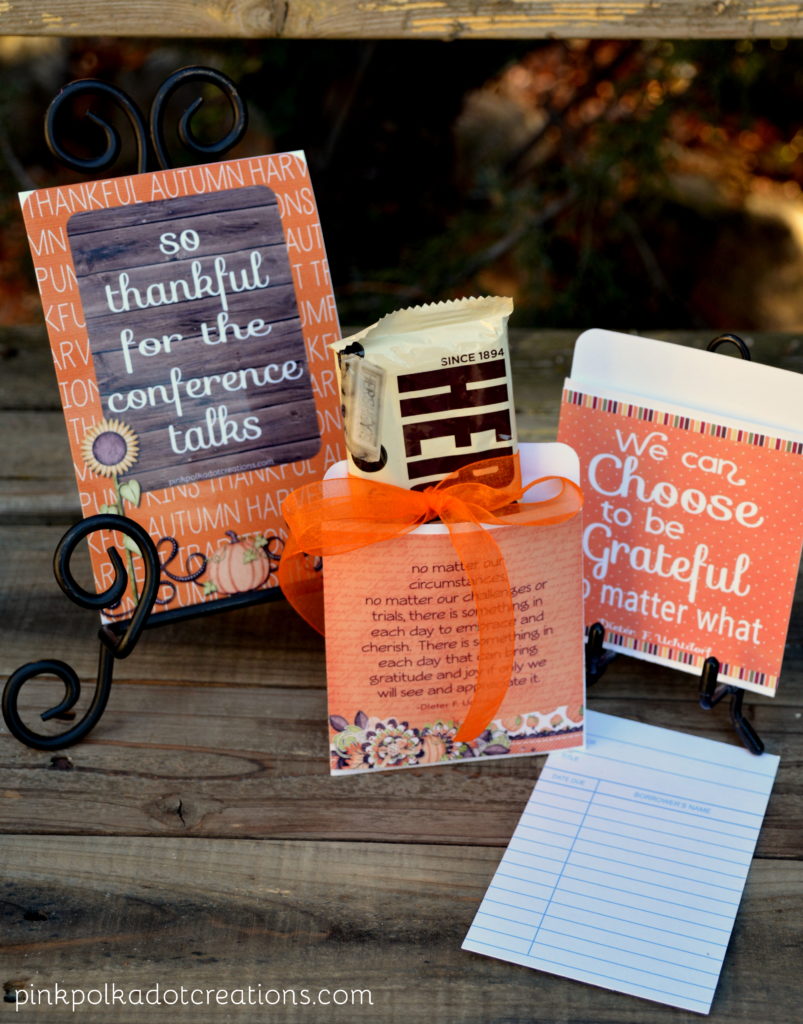 Another idea is to use the square printables on the front of a library card pocket.
They are sized to fit the front of the pocket.
You could tuck a candy bar in the pocket. Write a note on the library card. Or print your favorite talk and insert it into the pocket!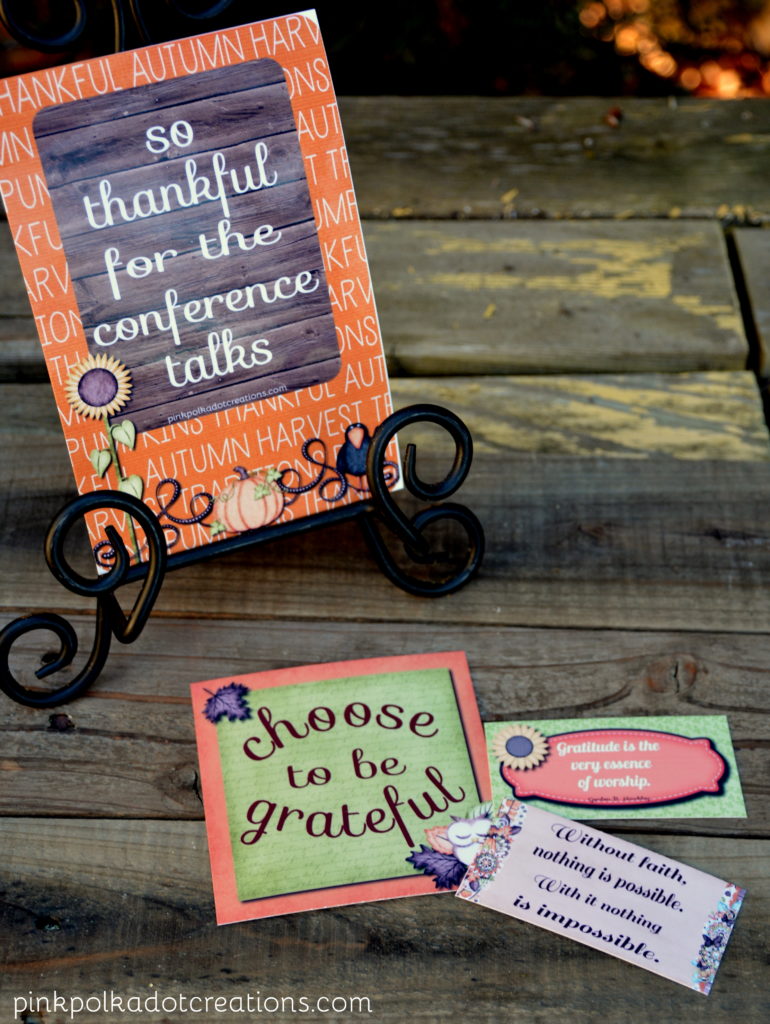 Lastly, you could print the smaller tags for those sisters that love to keep a planner or journal or calendar. They are sized small enough for that purpose!
Here are all the printables in the jpeg form:
For those of you that would like the PDF downloads, simply click on the link(s) that you would like to download:
There are not separate PDF downloads of each tag. Only the full page.
I have one more "Thankful" thought. I posted this a few years ago!
So that is my Nov. 2017 Visiting Teaching Handout!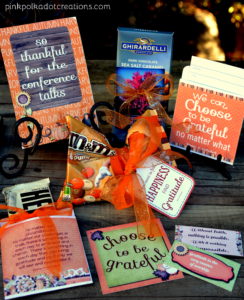 Please remember, as always…it is the visit that is important…not the handout!
Make sure the sisters you visit know how much you love and care about them!
Thanks for Visiting!
Happy Visiting!
Some of the images for these handouts are from "justsoscrappy.com". They are used with a CU license.