We had a fun "Souper" Hero Night for a Relief Society activity, for The Church of Jesus Christ of Latter Day Saints. The Theme for the night was that everyone has a super hero inside of them.
This is what we based the whole night around. One of the committee members emailed this quote to me. it is from Kiki and company.
We started off with a name tag for everyone that said, "Name: and "My Super Power Is". We have several new sisters in our ward and this was a "Super" fun way to get to know everyone! We had several different soups for dinner with a yummy rolls and cupcakes for dessert. But the best part of the evening was the game!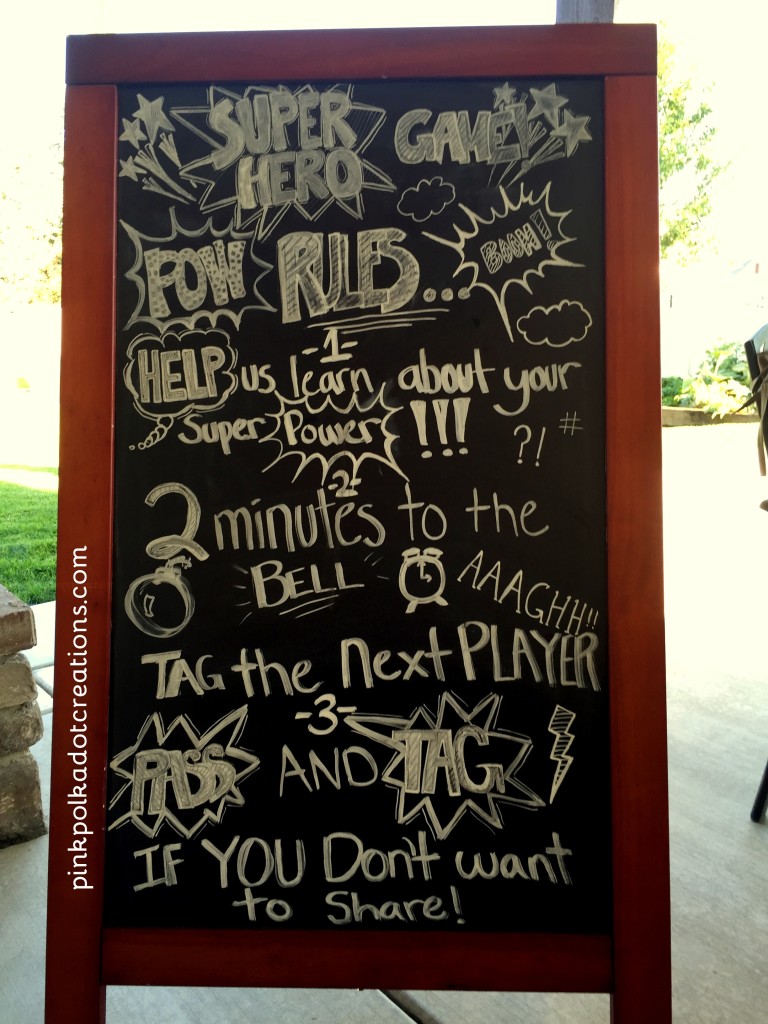 One of our super hero's made this darling chalkboard sign with the directions for the game. Every person had the option to tell one thing about themselves. We had several starter questions for them to help them out: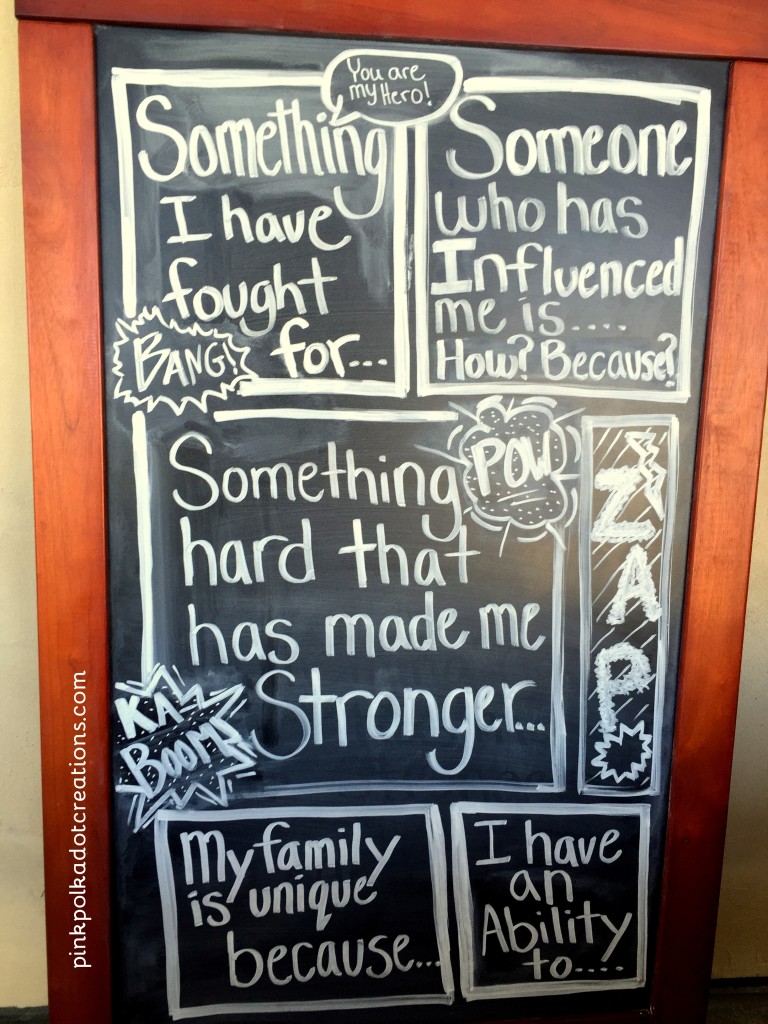 It was a very heart touching evening and every person shared something about them self. We all learned a little more about each other and we learned that we all have struggles and no one is alone!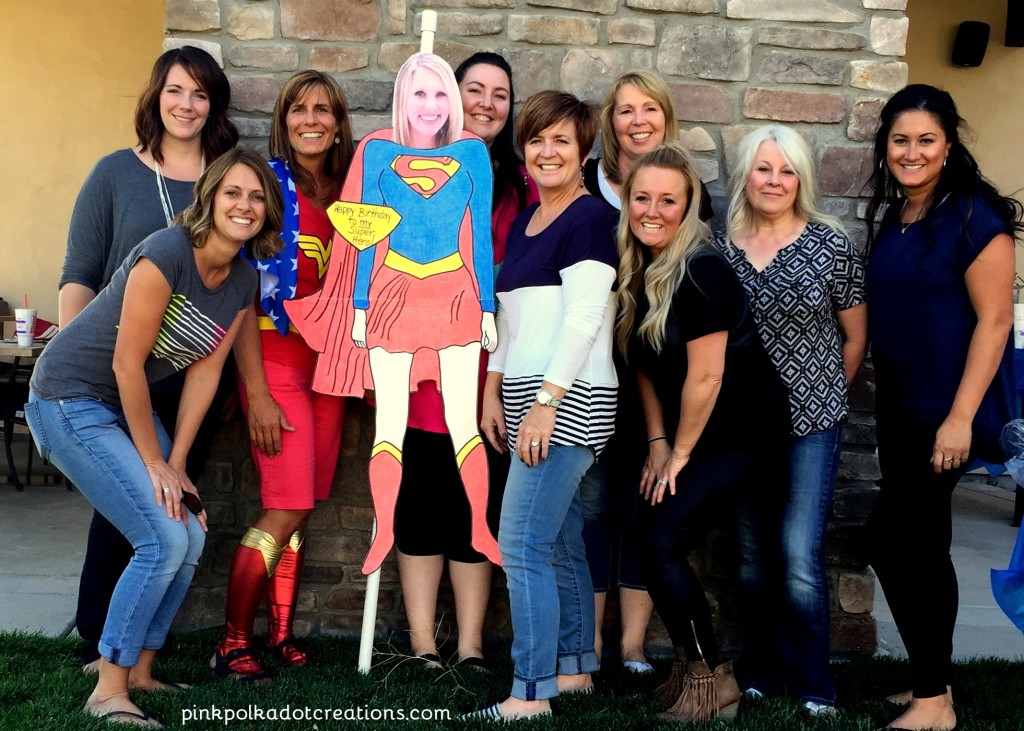 This is our Super Hero committee. They do a lot of work and they are all so fun to work with! Thanks everyone!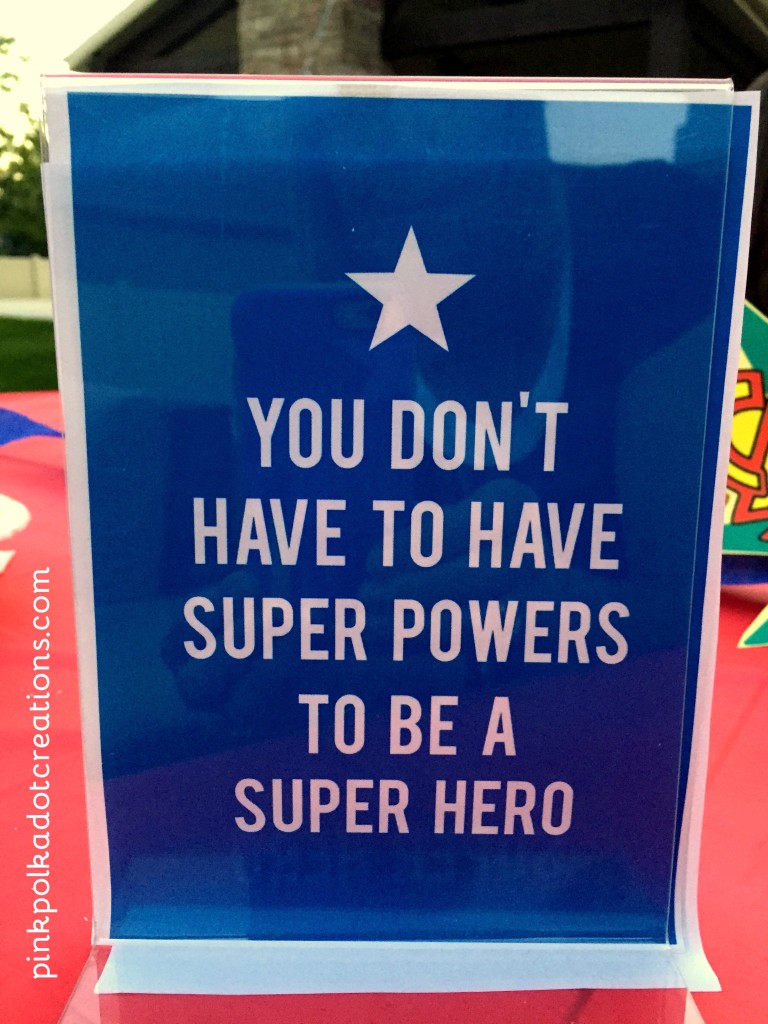 We had several different signs on the tables and this is one of my favorite sayings! I know that there are many of you out there that are super hero's to someone!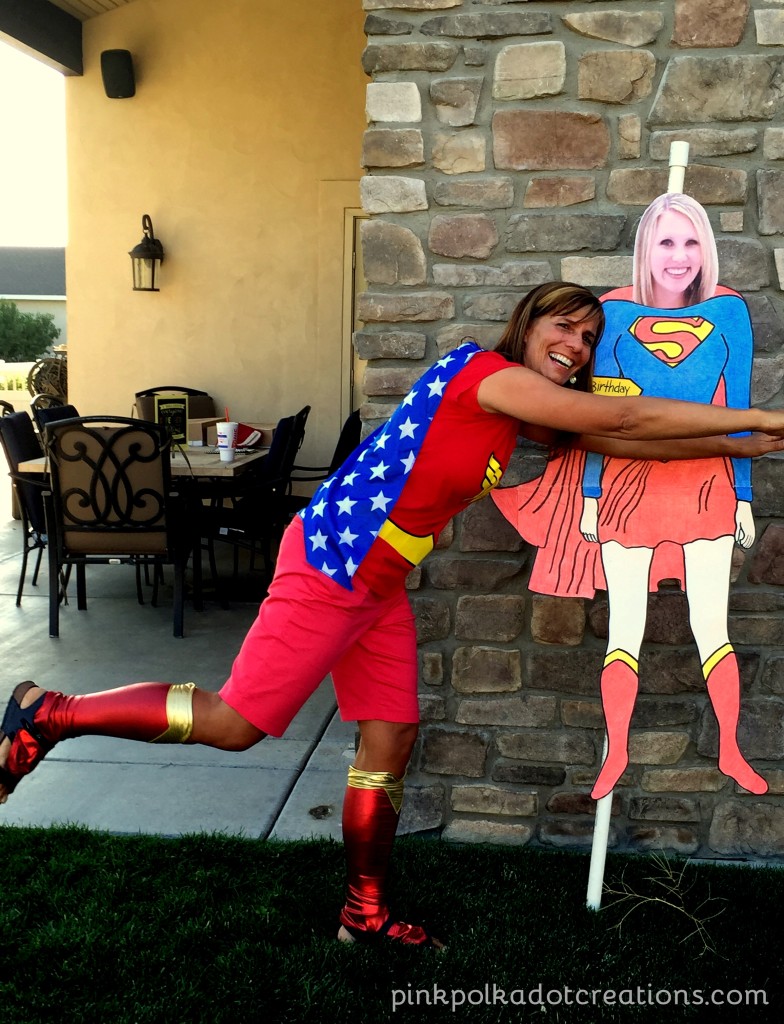 This is our RS President! She is one of my super hero's! She is so good to so many!
I have the PDF's of our invitation and the name tags for any of you that would like to do this activity. Just click on the link to download.
souper Hero invite blank, super hero name tags
I believe everyone has a super hero inside them waiting to be discovered! What are your super powers?
Thanks for visiting today, Have a SUPER Weekend!