I am having a hard time getting back into a routine.  After our trip to Arizona and a long weekend at the cabin I just want to play all day!  Who wants to clean house and work when you have had so much fun?
This last week was spring break here, so we decided to go to the cabin for 4 days and we had two of our families come up.  It was non-stop commotion, but it was fun commotion!  Not too long after we arrived the first day, my son-in-law texted me asking me to send him a picture of his two kids with the reservoir in the background.  This is what I sent him…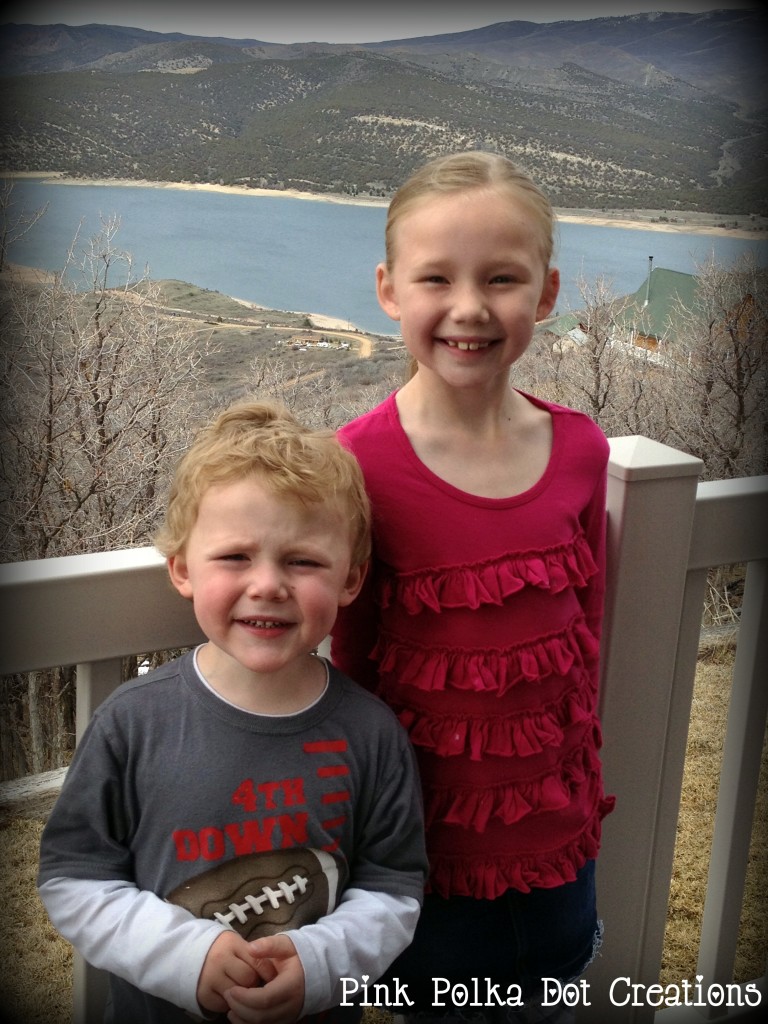 But of course, we had to do a silly one too!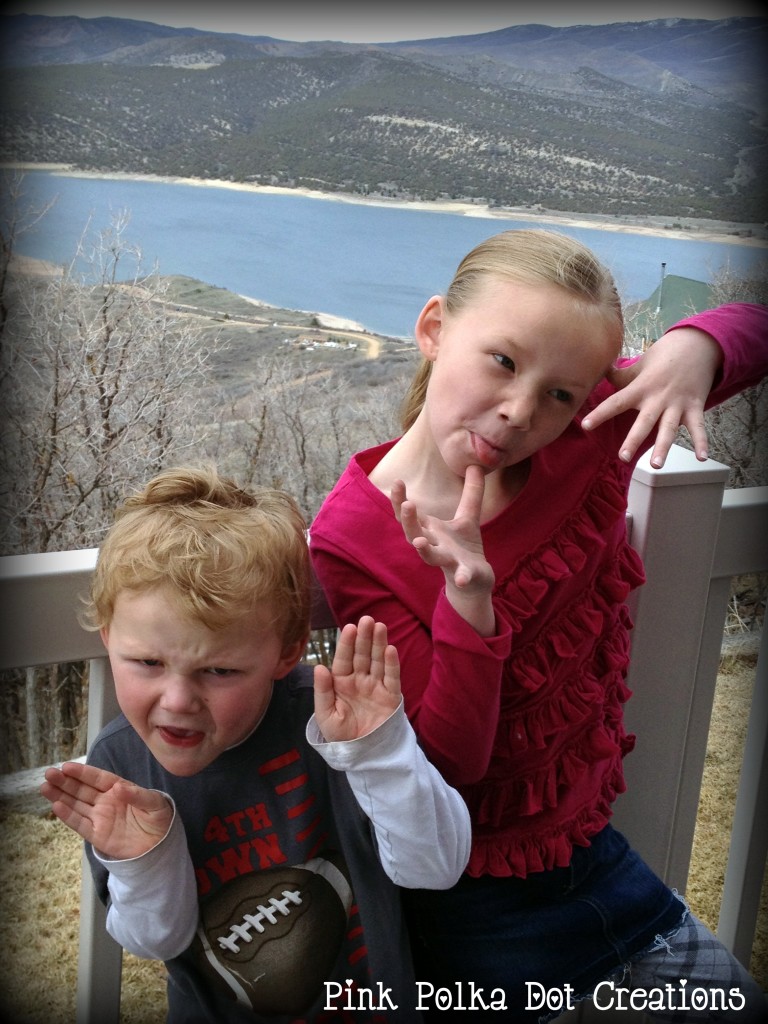 The weather was pretty good, except for one morning it rained all morning, so the kids spent all morning playing up in the loft!  We made rocket balloons and the kids thought that was pretty fun!  It was amazing how much entertainment a bag of balloons turned out to be!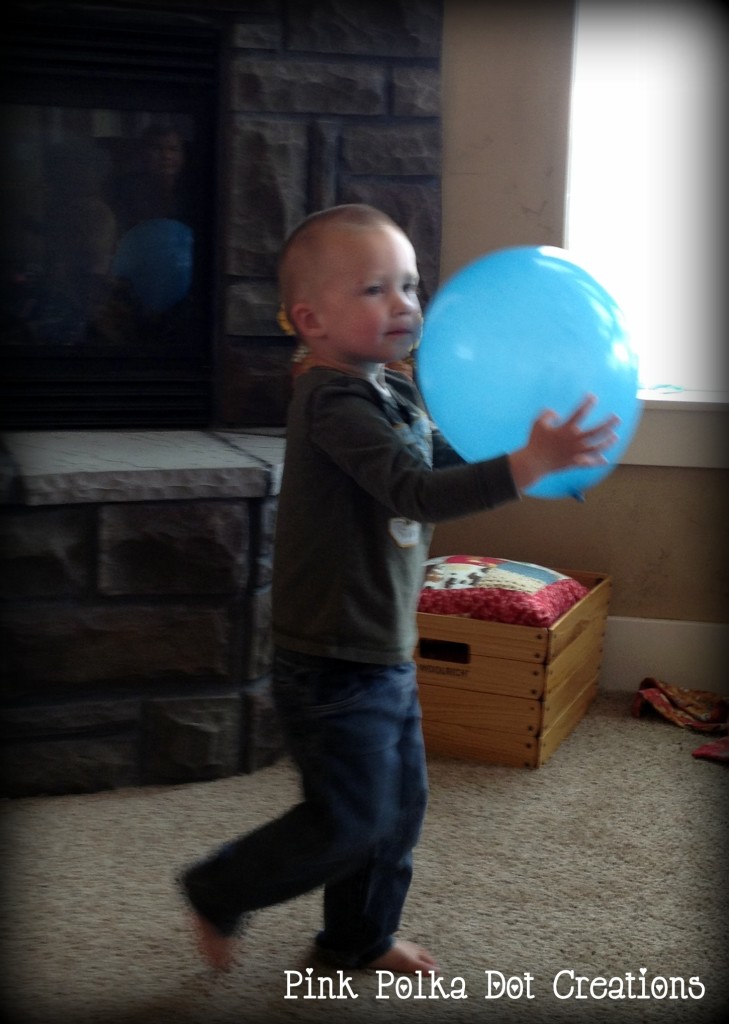 My son brought up his Ranger and was a great mountain safari guide!  The little kids loved it and never wanted to come back!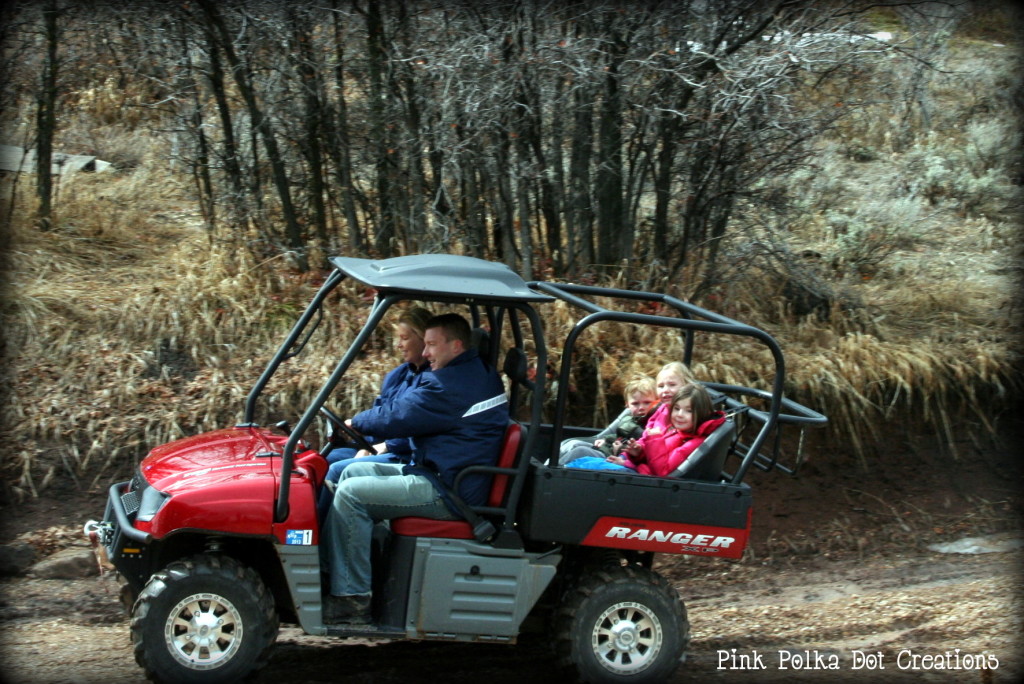 There were some fishing expeditions…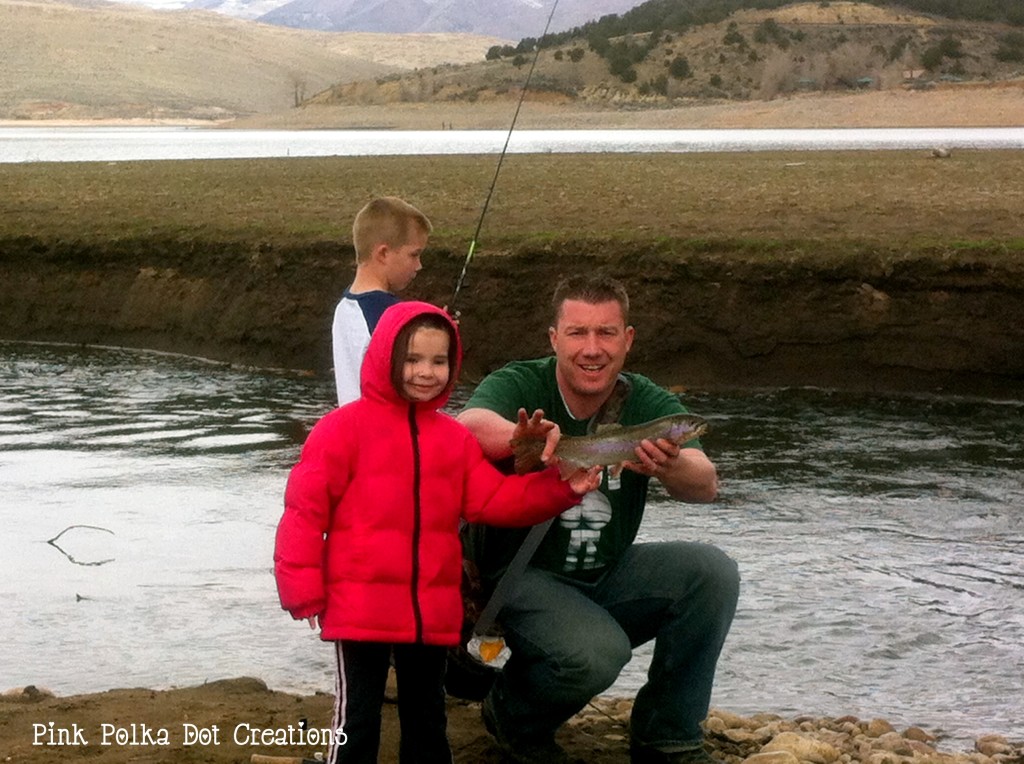 I love that even his little ones get in on the action!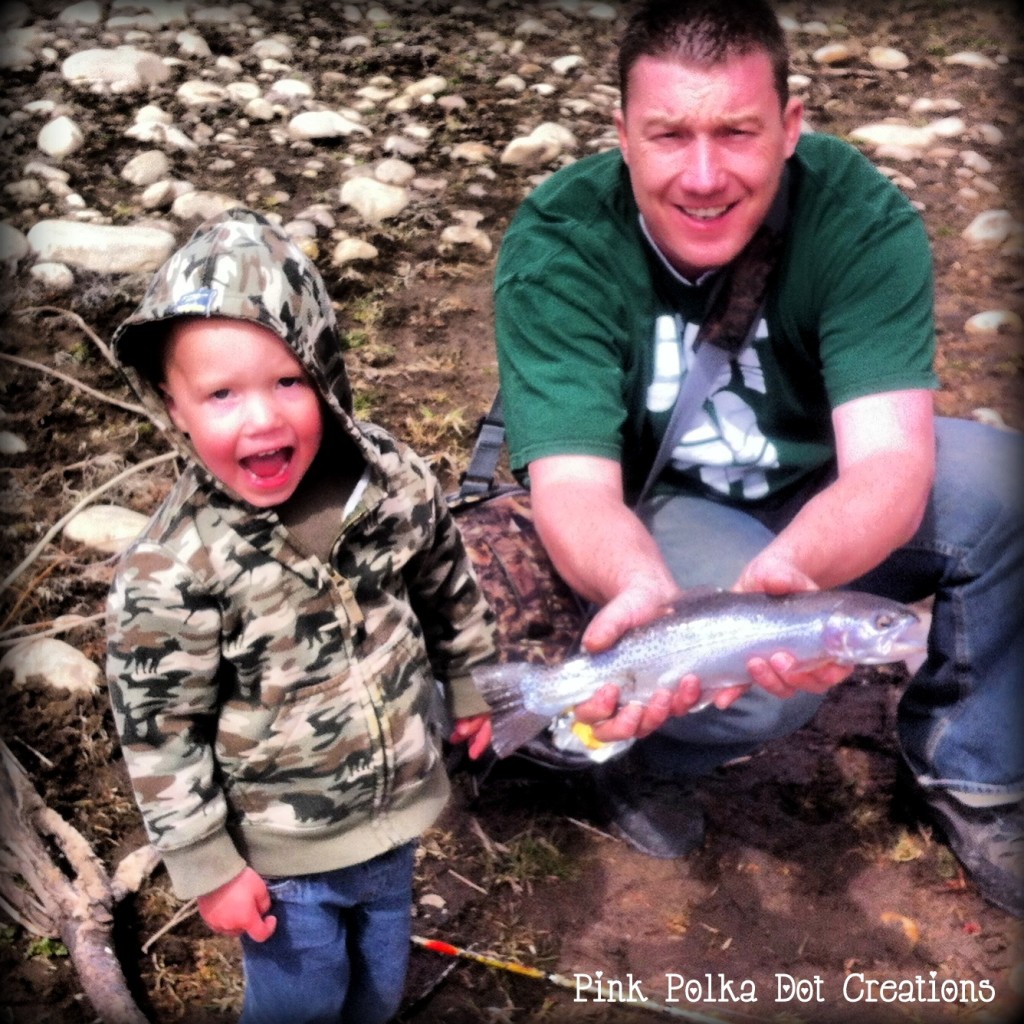 This  little one is trying to just net one!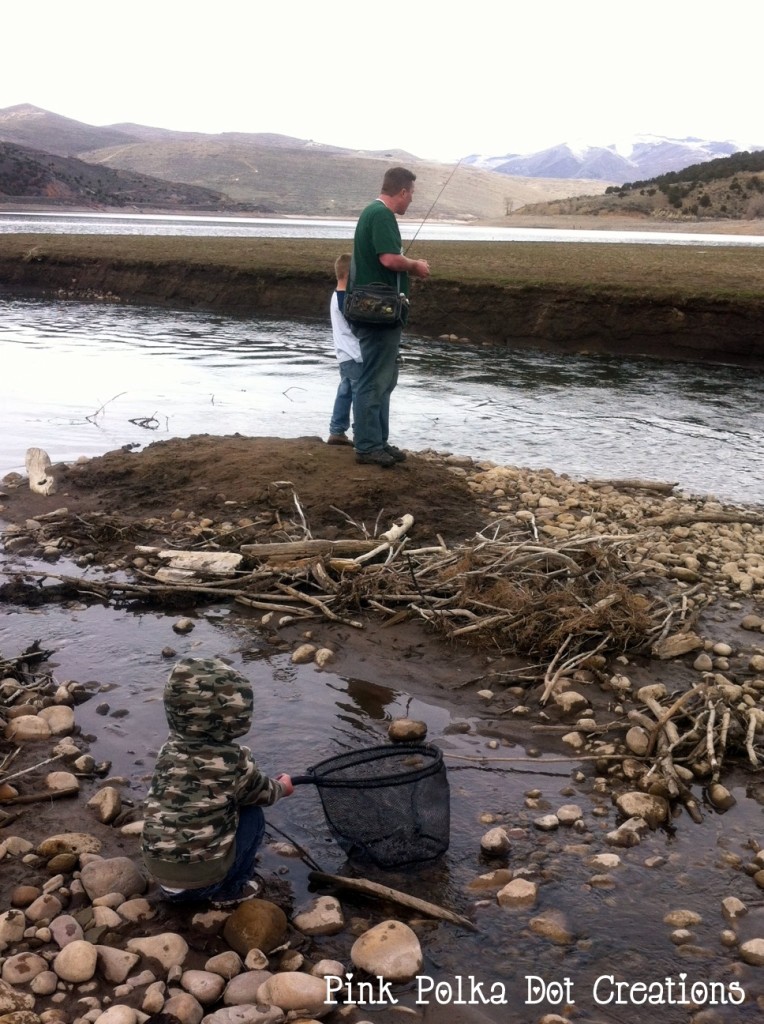 First time fly fishing and he caught 2!  Like father like son.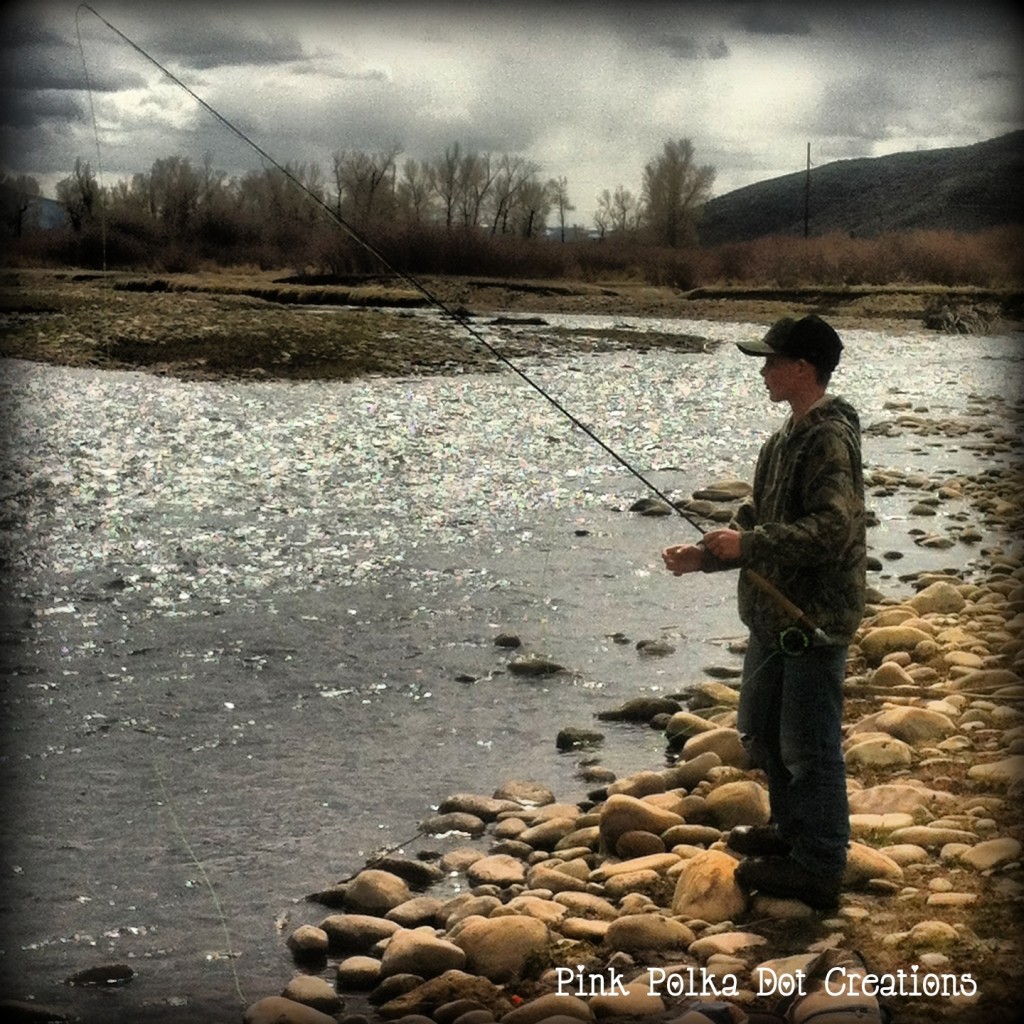 There were nature hikes to go on: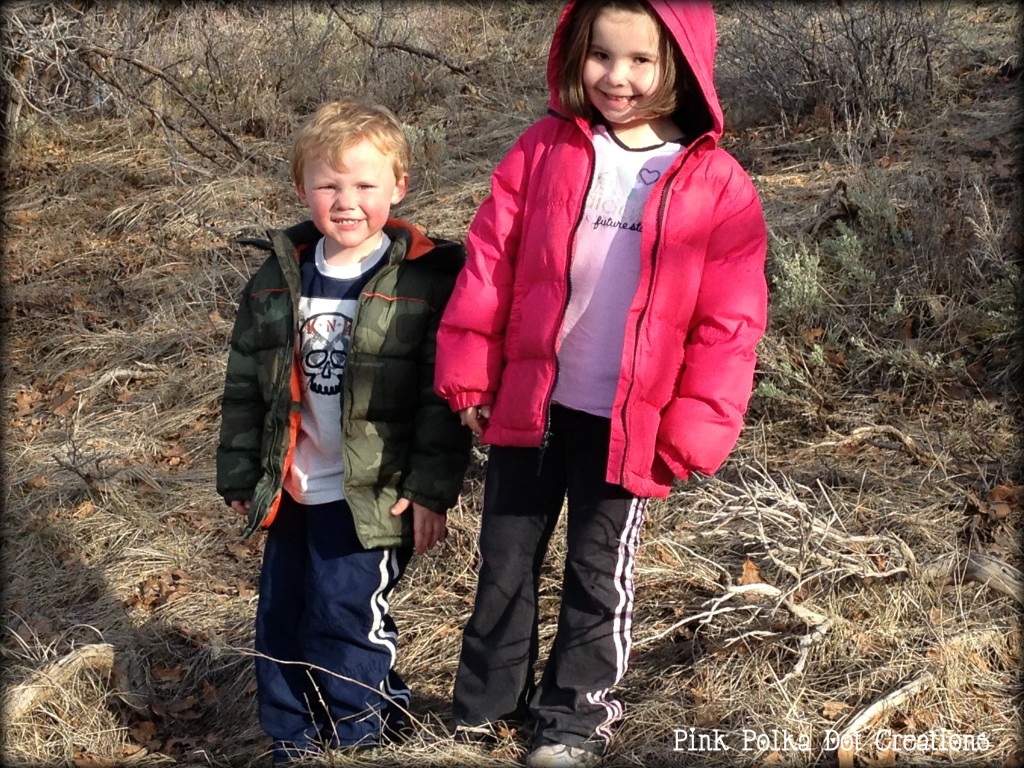 And regular old hikes!  I hiked one afternoon up and down hills and boy were my hips and calves barking for the next two days!  I guess that I had better get back to my regular exercise program! :)
This is a picture I took of our cabin from a road up above that I had hiked on.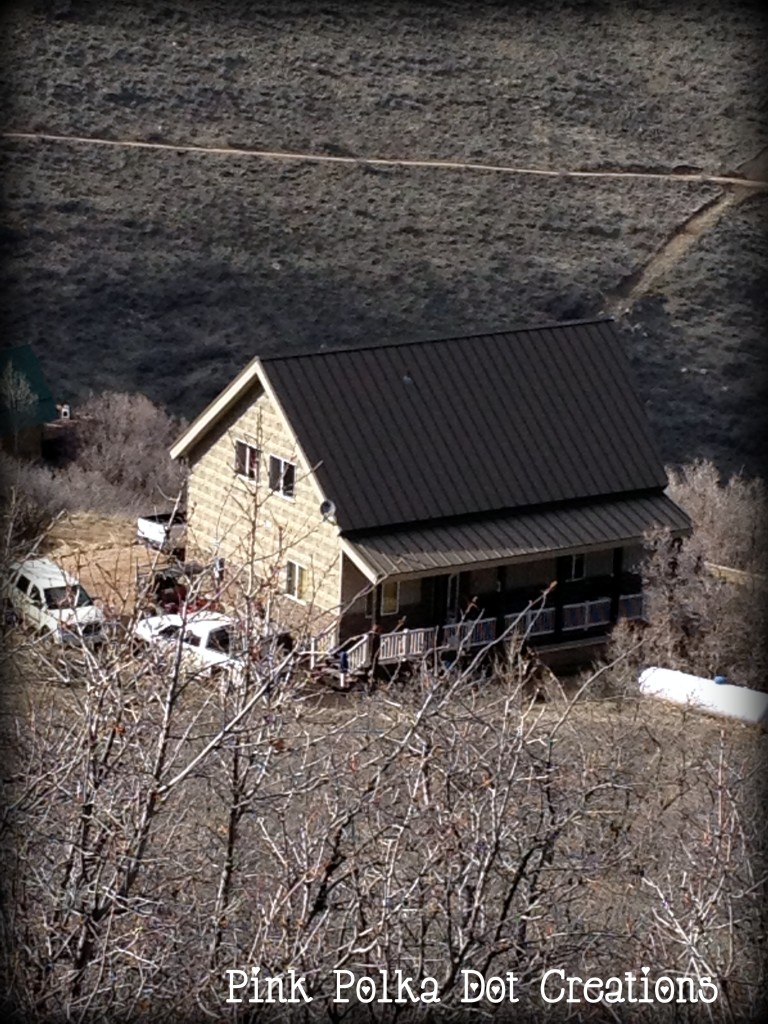 My son and his two oldest boys went out hiking and looking for horn sheds one afternoon, they broke the record that his wife had held of finding the biggest shed… a fun, friendly little family competition! :)
There were lots of fun memories made with cousins.
These two get teased all of the time that they should be twins, but they are 1st cousins.  They had a great time with "Bitey" the parakeet! This grandson loves birds and was the happiest boy ever, when he got 2 parakeets for Christmas!  They could not leave them home alone for 4 days, so the parakeets got to come to the cabin too!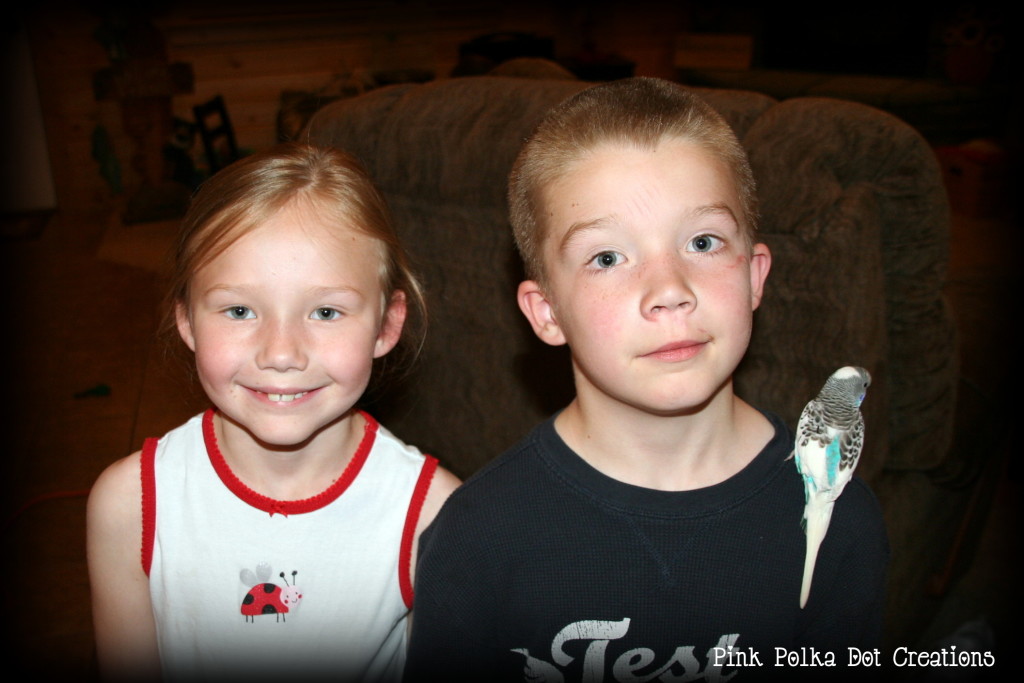 We have really enjoyed our cabin and we love the view and the beauty that surrounds us!  There is nothing like being out in nature (without have to rough it, of course!)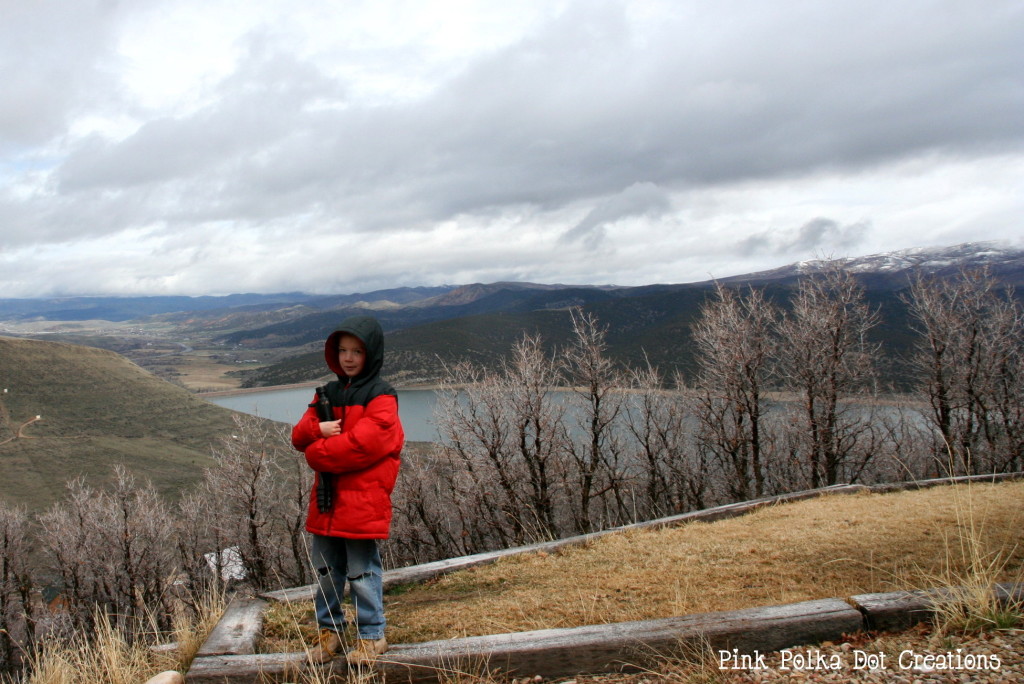 We had a great time as a family, we played together, we watched conference, we played games and we ate a lot!  Thanks everyone for  some great memories.  Grandma and Grandpa love you guys!
Hope you all had a great weekend too!  Love Ya!
Keep in touch…follow on facebook and pinterest!