Christmas Sugar Cookies
How is everyone doing? Are you all ready for Christmas? We had our big party last night and gave everyone their Christmas gifts…so I am pretty much done now!!!
All I need to do is deliver a few more gifts that are all wrapped and ready to go. What a great feeling!
For dessert we had yummy sugar cookies and hot chocolate!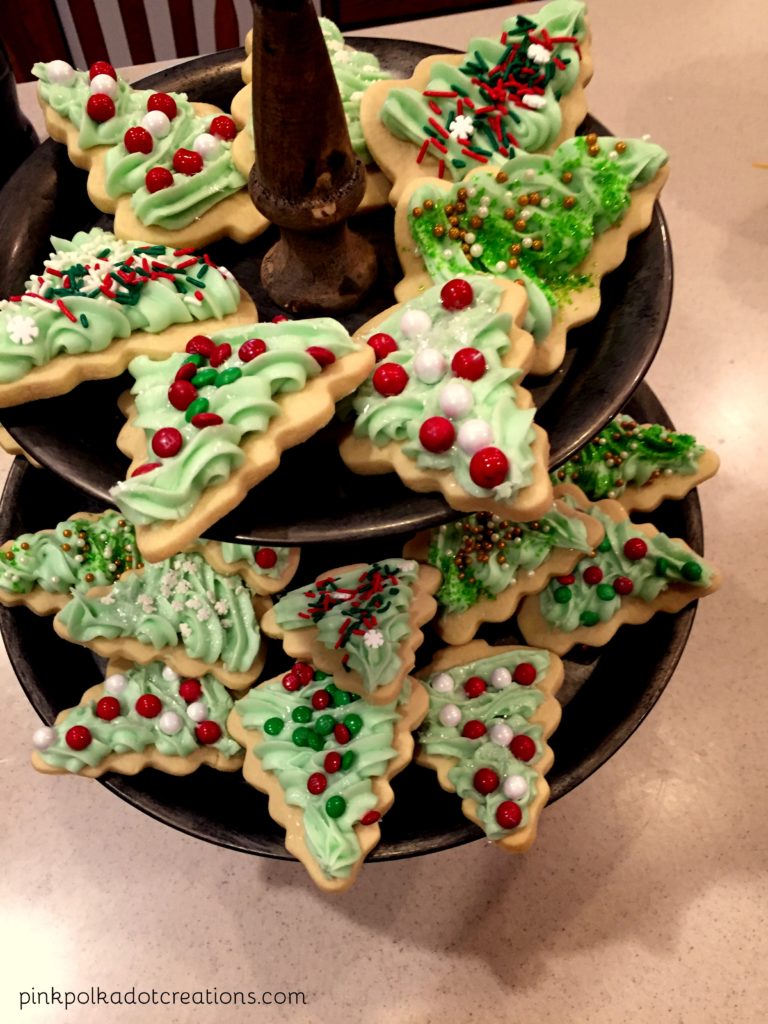 This is a favorite recipe of mine. They take a little bit of time because you make the dough, then chill it. You then roll out the dough and cut with cookie cutters. Next you bake them and let them cool. Finally you frost them and decorate!
A little bit of a process, but oh so worth it!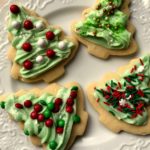 Rolled Sugar Cookies with Cream Cheese Frosting
2017-12-18 12:53:17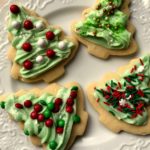 Serves 18
These tender sugar cookies have a delicious buttery flavor with a hint of almond or lemon. For an extra festive touch, put a little food coloring in the dough.
Nutrition Facts
Amount Per Serving
Calories 452
Calories from Fat 194
Trans Fat 1g
Polyunsaturated Fat 1g
Monounsaturated Fat 6g
Total Carbohydrates 60g
20%
Sugars 41g
Protein 4g
* Percent Daily Values are based on a 2,000 calorie diet. Your Daily Values may be higher or lower depending on your calorie needs.
Cookies
1 cup (2 sticks) butter, softened
1 cup granulated sugar
2 eggs
1 teaspoon vanilla extract
1/2 teaspoon almond OR lemon extract
3 1/2 cups all-purpose flour
1/2 teaspoon baking powder
1/2 teaspoon salt
Frosting
1/2 cup butter (1 stick) softened
8 ounces cream cheese, softened (do not use light or fat free, they will not thicken up)
4-5 cups powdered sugar
1 1/2 teaspoons vanilla or almond extract
5-6 Tablespoons heavy whipping cream (can substitute with canned milk)
Cookies
1. In a medium bowl, sift or stir the flour, (You must sift or stir flour, or the cookies will be too heavy!), baking powder and salt. Set aside.
2. In a large mixing bowl, whip butter until creamy. Add sugar and mix well. Add eggs, vanilla extract and almond-or-lemon extract until well combined.
3. Add the flour mixture to the butter mixture. Mix until just combined.
4. Divide the dough and form into two disks. Wrap with plastic wrap and refrigerate for 1 hour.
5. On a lightly floured surface, roll dough to 1/4 inch thick. Cut with cookie cutter. Brush off any excess flour and place on a parchment lined cookie sheet.
6. If not icing the cookie, you can sprinkle with granulated sugar.
7. Bake at 350 degrees for 13-15 minutes, until the cookies are just lightly browned on the bottom. Do not over bake if you want soft cookies.
8. Place cookies on a cooling rack. Wait until they are completely cooled before icing.
9. Frost cookies and decorate as desired.
Frosting
1. Place the butter and cream cheese in a large mixing bowl. Blend with a mixer until creamy and fluffy, about 2 minutes.
2. Add the powdered sugar, vanilla or almond extract, and 5 Tablespoons of the cream. Mix until incorporated. If the icing is too thick and needs to be thinned, add an additional Tablespoon of cream, if too much cream is added, add a little more powdered sugar. ( I find that this a very soft icing and usually have to add a little more powdered sugar). Add food coloring if desired. Frost cooled cookies.
Pink Polka Dot Creations http://pinkpolkadotcreations.com/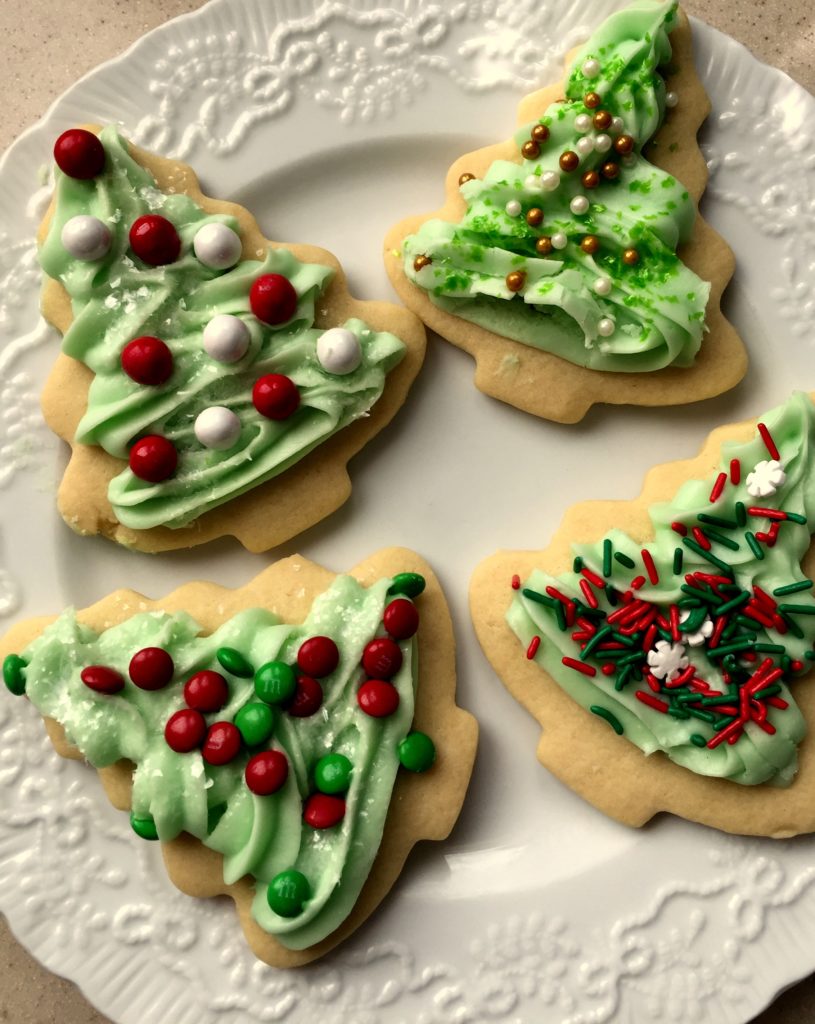 Now all you need is a big mug of creamy hot chocolate!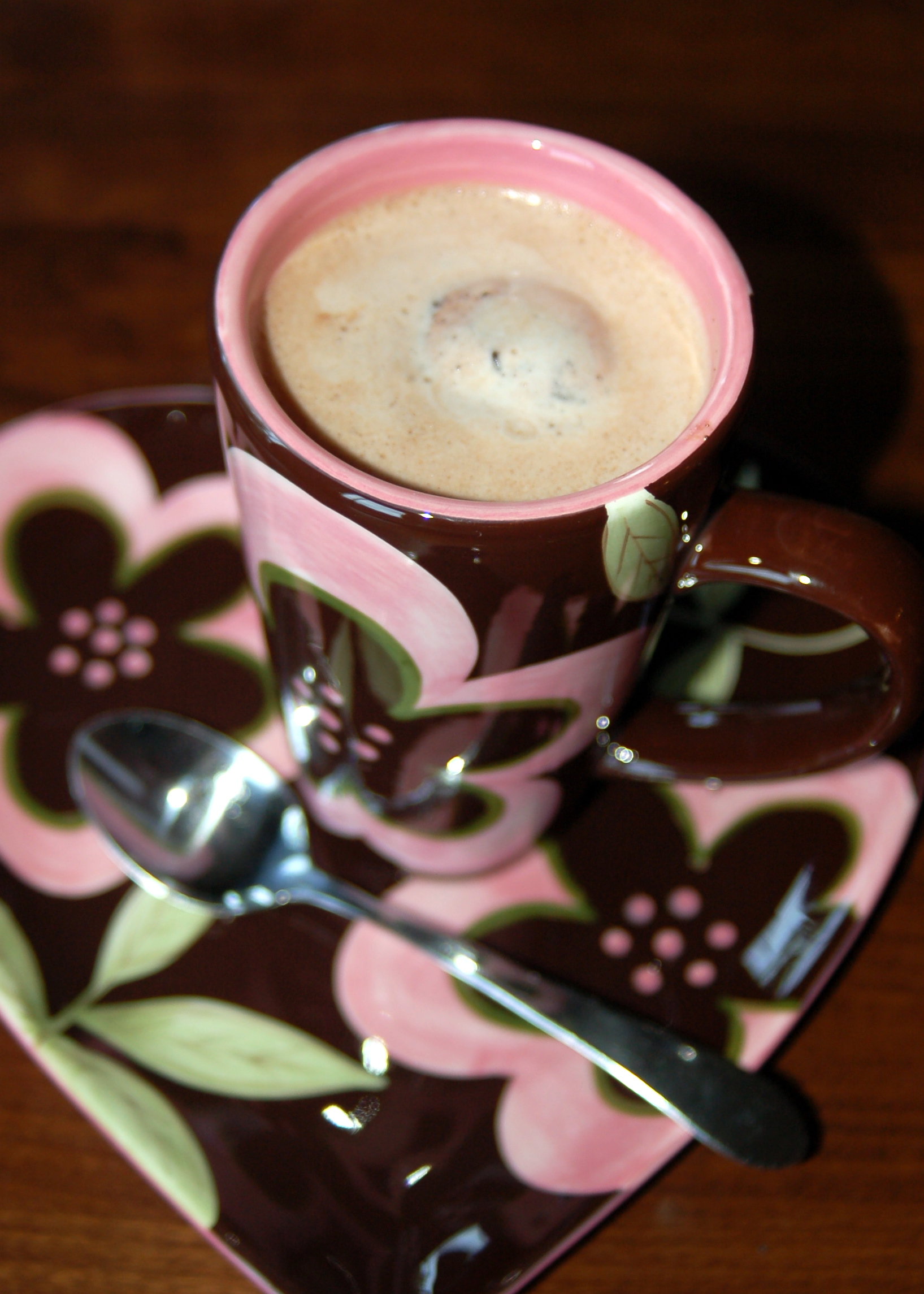 My friend, Leslie gave me this recipe several years ago, and I have to make a big batch of it every time the weather starts getting cold!
Here is the recipe:
I was not a big hot chocolate lover until I found out about this recipe.
Now I am a huge fan!
Do you need a fun festive dessert for your big Christmas party? These sugar cookies are soft and the cream cheese frosting is the perfect finish for them. The sprinkles only add to the festivities and kids young and old will love them. I promise!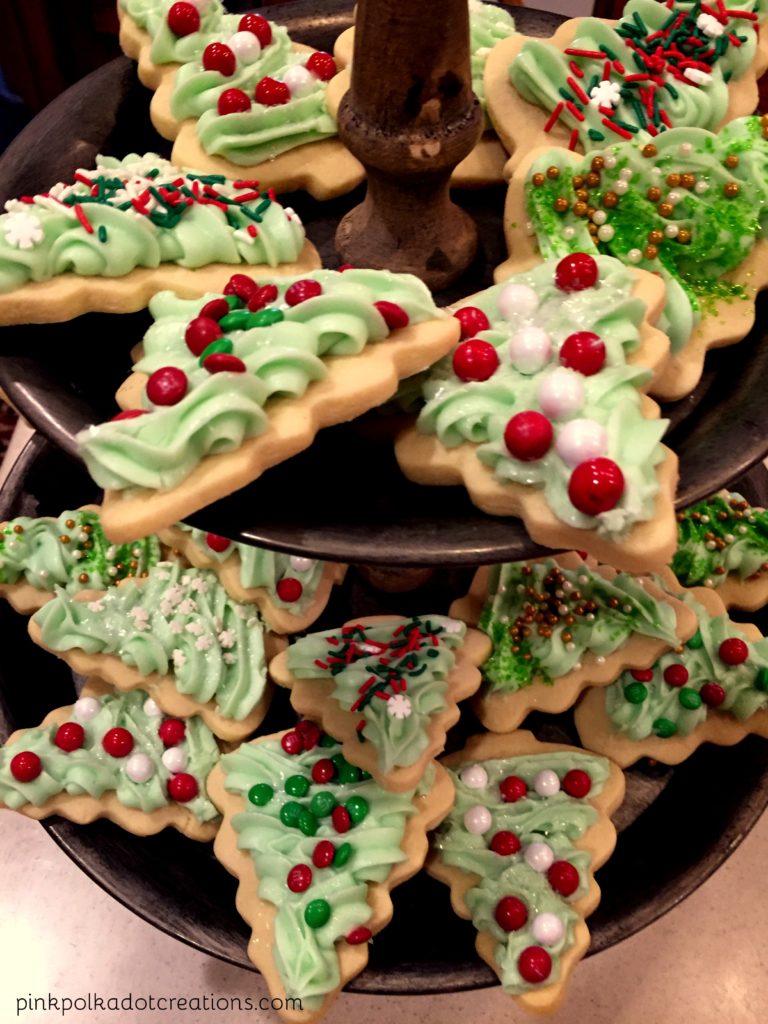 Wish I could send these through the computer to you! Just looking at them makes my mouth water!
Making cookies together with my mom was a fun holiday tradition. So go make some sweet memories with your family…you'll be glad you did!
Hope your holidays are Sweet!
Thanks for Visiting!