This is a sponsored post written by me on behalf of Rock-it Oil. All opinions are 100% mine.
Today I have two helpful tips to make your holidays easier! Do the hustle and bustle of the holidays leave your kitchen in need of a pick-me-up? Do you need an idea for a great party food or a wonderful dinner that everyone will love? Well I have an answer to both of these questions!
I made some thin crust pizzas for the holidays and it leaves such a mess on my countertop with all of the flour, olive oil and water all mixed in there together. But using this Rock-It-Oil Stone spray on the countertops…cleanup was a breeze!
Look at how clean and shiny the countertops are after using this spray! I love that it works like a magnet to attract and remove the mess and cleans deep without scratching the surface! It also polishes without streaking and leaves it so shiny! There is no residue and it rinses easily with water! It doesn't get much easier than that!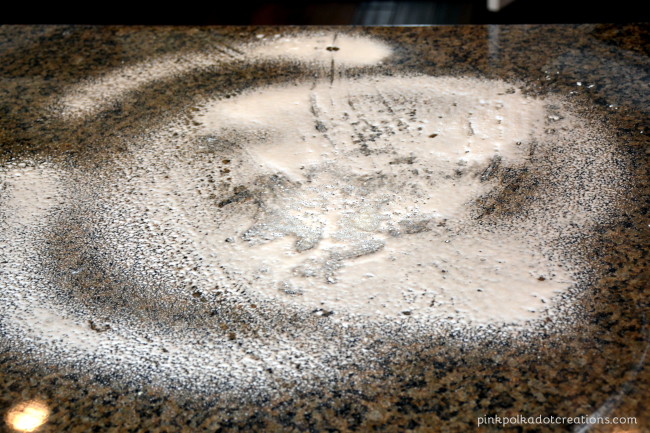 Just spray Rock-It-Oil Stone on your stone countertop and let the foam work for a few minutes and wipe with a damp cloth! It is amazing how beautiful your countertops look after you have done this!
Right now Rock-It Oil Stone is doing a Granite Countertop Giveaway!
Prize: $2,000 to use towards a brand new Granite Countertop
Contest Dates: Contest ends on December 31st, the winner will be announce in the Rock-It Oil website on January 5th.
Entry: In order to enter the giveaway you must signup below.
Rock-it Oil Stone Giveaway – Upgrade your Kitchen with $2000!
Rock-it Oil Stone Giveaway – Upgrade your Kitchen with $2000!
Rock-It-Oil products can be found at your local Home Depot Store in the cleaning department. Rock-it Oil Stone You can also see other ideas on their Facebook Page Rock-it Oil Facebook Page
Now for the easy Holiday tip for a fun party food or for great meal during this busy season. Use your favorite bread dough recipe, or use frozen bread dough that has been thawed and has raised. Divide the loaf into 4 balls and roll out on a floured counter. Roll until really thin. Place on a pizza pan, pizza stone or cookie sheet that has been sprayed with cooking spray. Drizzle olive oil on the dough and spread it around with your fingers. Slice Motzarella cheese as thin as you can get it and place around on the top of the dough. You do not need to completely cover the dough. You can then add any toppings such as ham, pepperoni, mushrooms, olives, peppers, pineapple, or whatever you love on your pizzas. Drizzle the top again with olive oil and bake in a 500 degrees F. oven for 8-10 minutes until the crust is browned. Cut into slices for a meal or cut into squares for an appetizer! These are delicious and so easy to prepare…and now it is also easy to clean-up!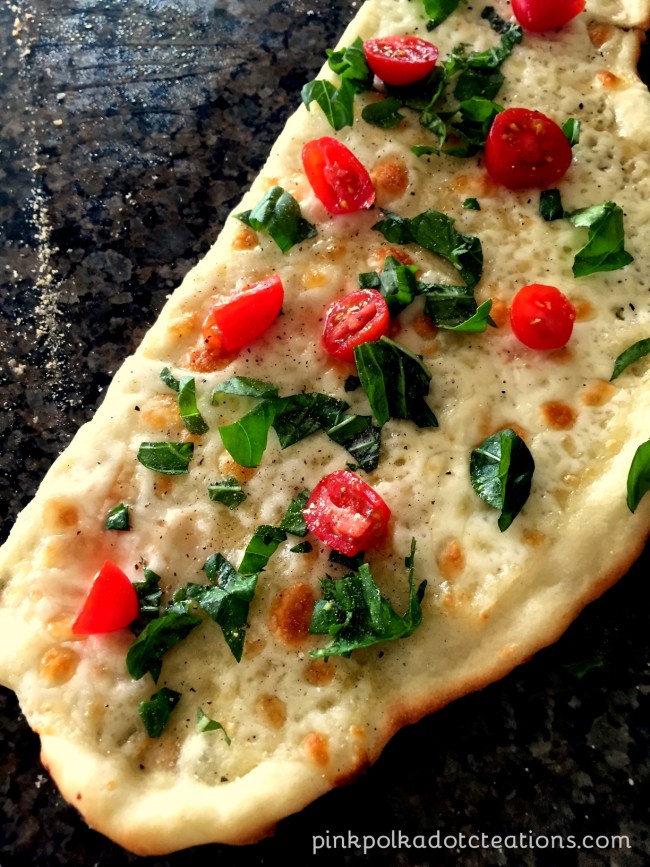 This is a cheese pizza with fresh rosemary and cherry tomatoes! You can also sprinkle with a little kosher salt!
So now you have two easy tips to make your Holidays a little bit more joyful!
Thanks for Visiting Today!