When my friend and I went shopping a week or so ago we found these cute Americana tote bags that have the Declaration of Independence on it…as soon as I saw it, I knew that it would make a darling pillow.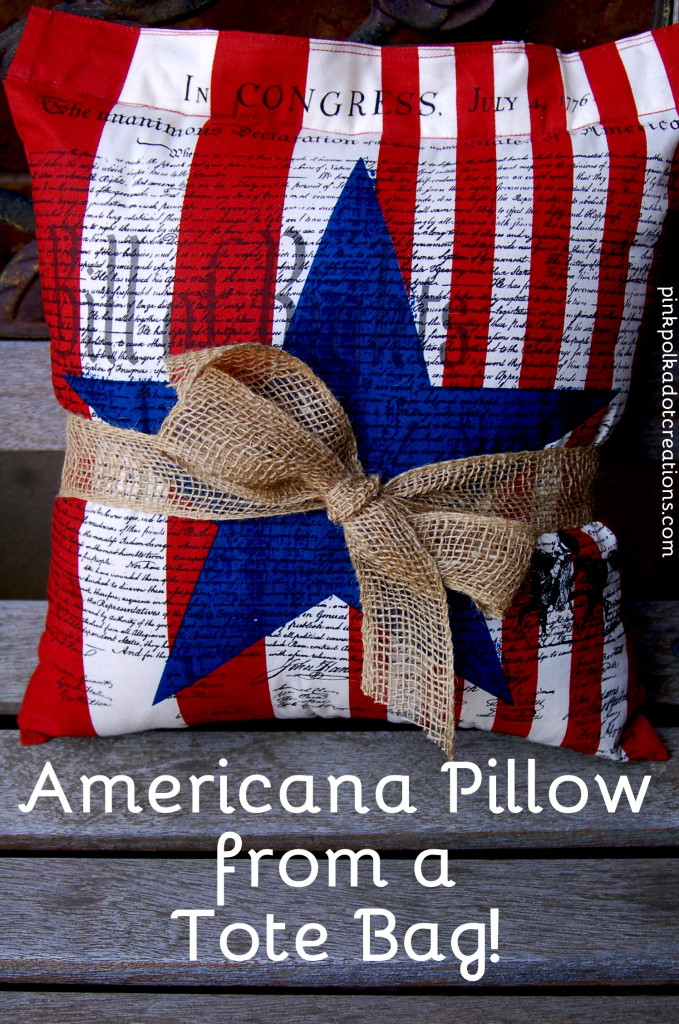 If you see a cute tote bag somewhere, you might want to consider making it into a pillow…they are so easy to do and you could really do this as a no-sew project if you wanted to!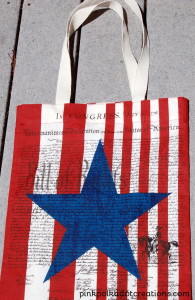 To make it into a pillow…find a fun tote bag,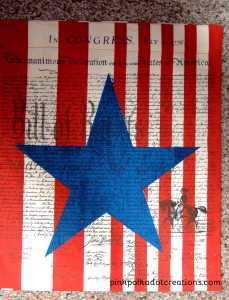 Cut the handles off. I just cut close to the stitching on the top and the bottom and the handle came right out and I could pick the frays out.
Stuff with polyfill or use your own pillow form.
Sew across the top of the pillow or if you want a no-sew you version, you could iron the top closed with stitch witchery or use a good fabric glue! I sewed across the bottom of the hem and the top of the hem to accent the fun saying across the top!
I tied a burlap ribbon around the middle of the pillow, but it would be cute just plain too.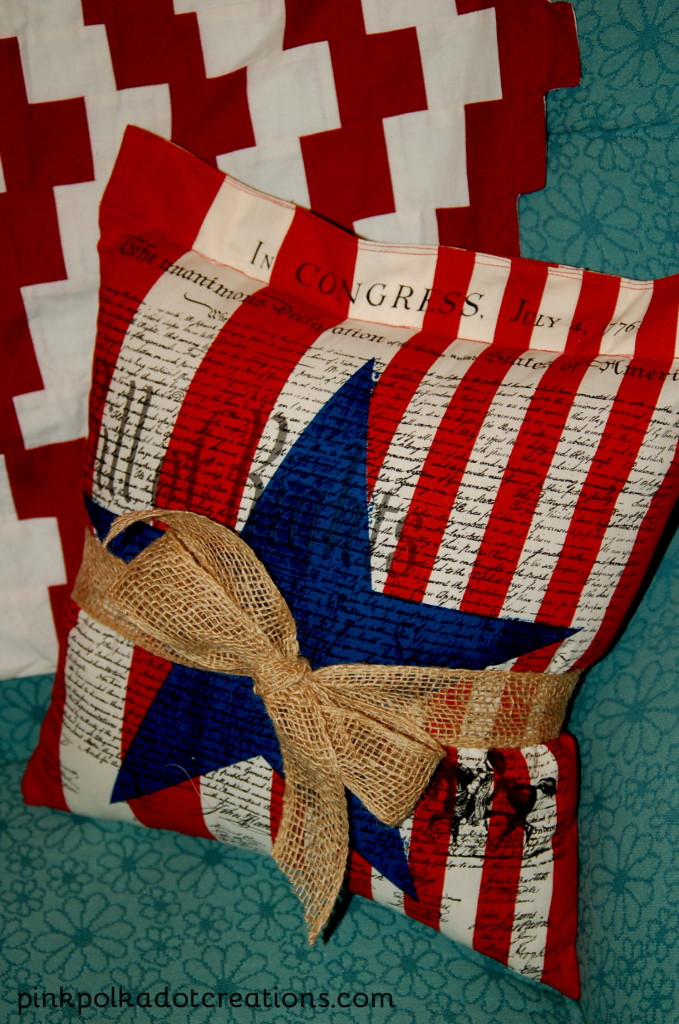 My pillow found a home on this chair in my living room and it accents a fun flag quilt that my friend made for me several years ago!
Since it is flag day today, I thought that it would be fun to showcase this pillow! Do you have any fun flag accents in your home decor? I love to decorate with the good old red, white and blue!
Have a great weekend and enjoy celebrating with your DAD if you can!