I finally put out all my summer and Americana stuff the other day with the help of a couple of my grandchildren. But when we got all done we decided that we needed something for the front door and my granddaughter said…"Let's make an Americana Pom Pom Wreath!" So we went upstairs and found some yarn and started making this wreath: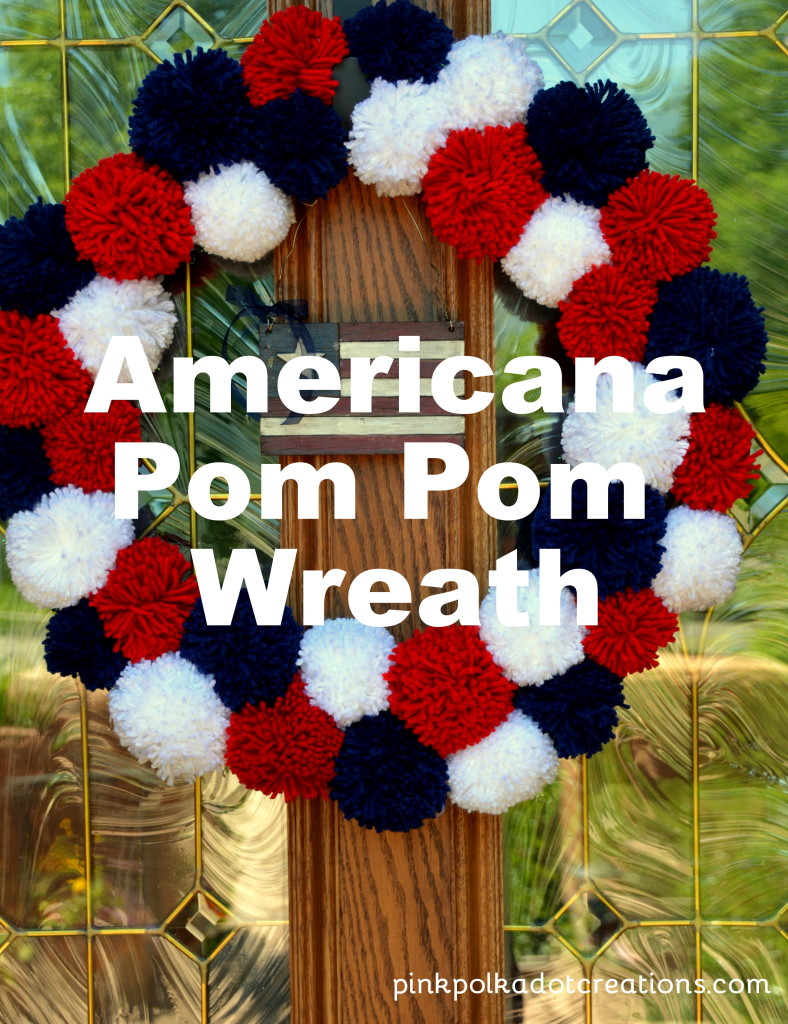 This was so fun to make and both my granddaughter and a grandson helped make pom poms! We sat out on the porch in the shade one afternoon and we got quite a few pom poms done. Then I conned my husband into making a few pom poms one evening so that I could get this wreath finished! :)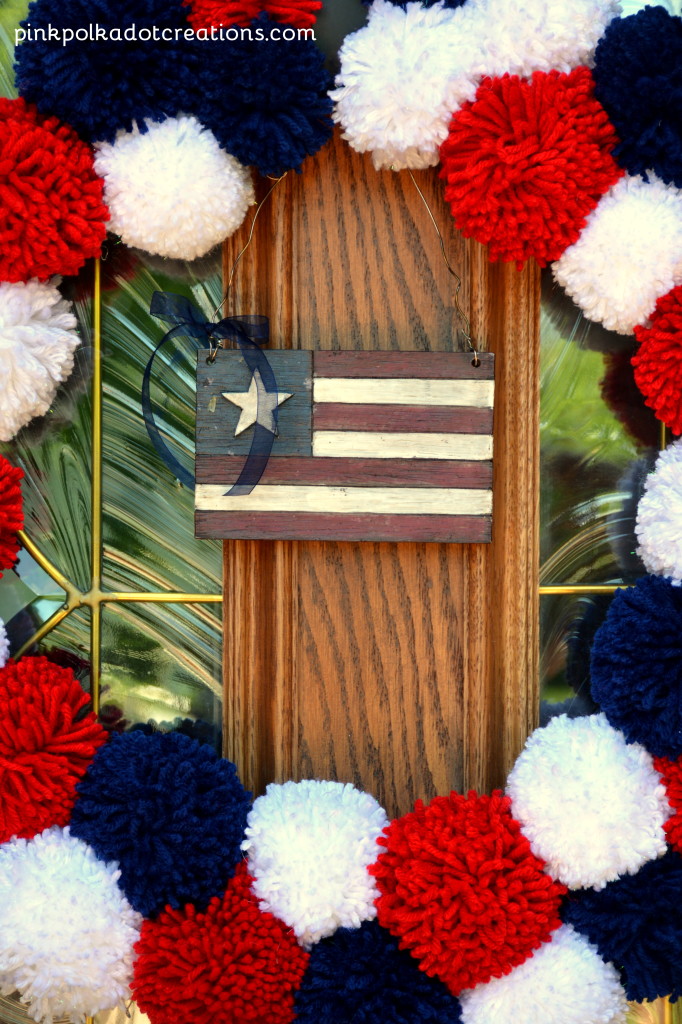 I hung this cute flag in the middle of the wreath and kept it very simple. The colors themselves are very showy, so I did not want to detract from that! The first pom pom wreath that I made was a fun Valentines one.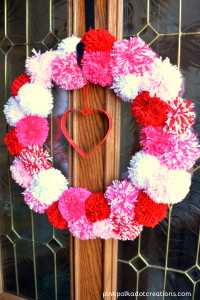 I fell in love with this wreath and knew that there would be more to come! I also made this spring garland and bouquet: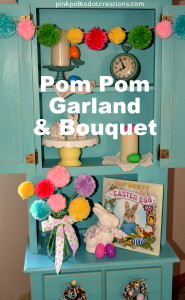 There are directions in both of those links on how to make your own wreath or garland or bouquet!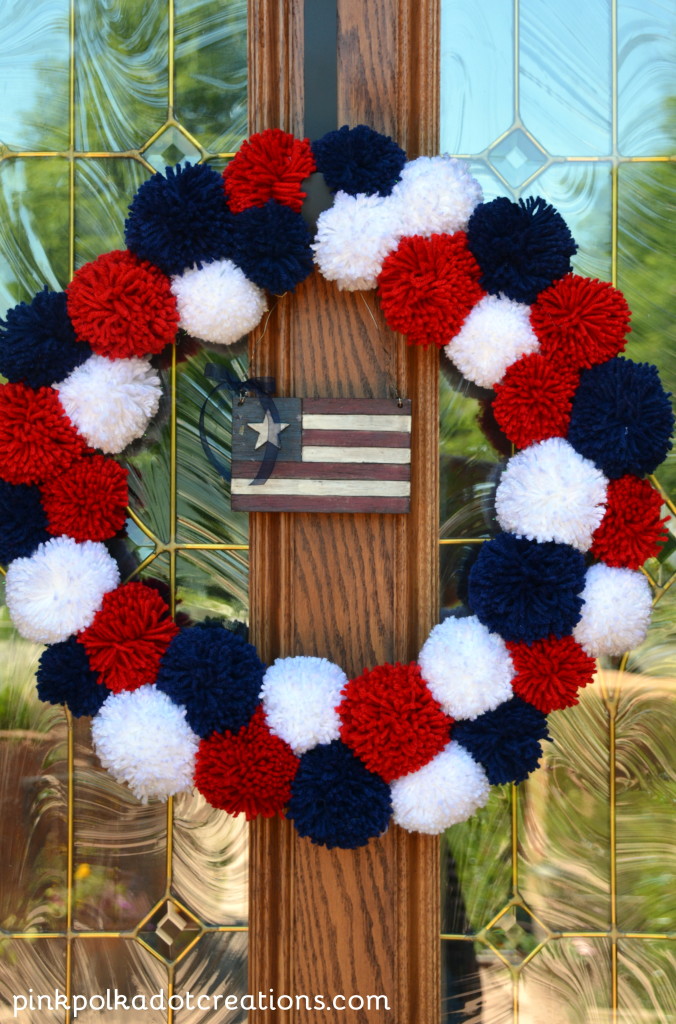 This wreath was the perfect finishing touch for my Americana porch! We added some flags to all of the pots of flowers and now we are ready to show our patriotism!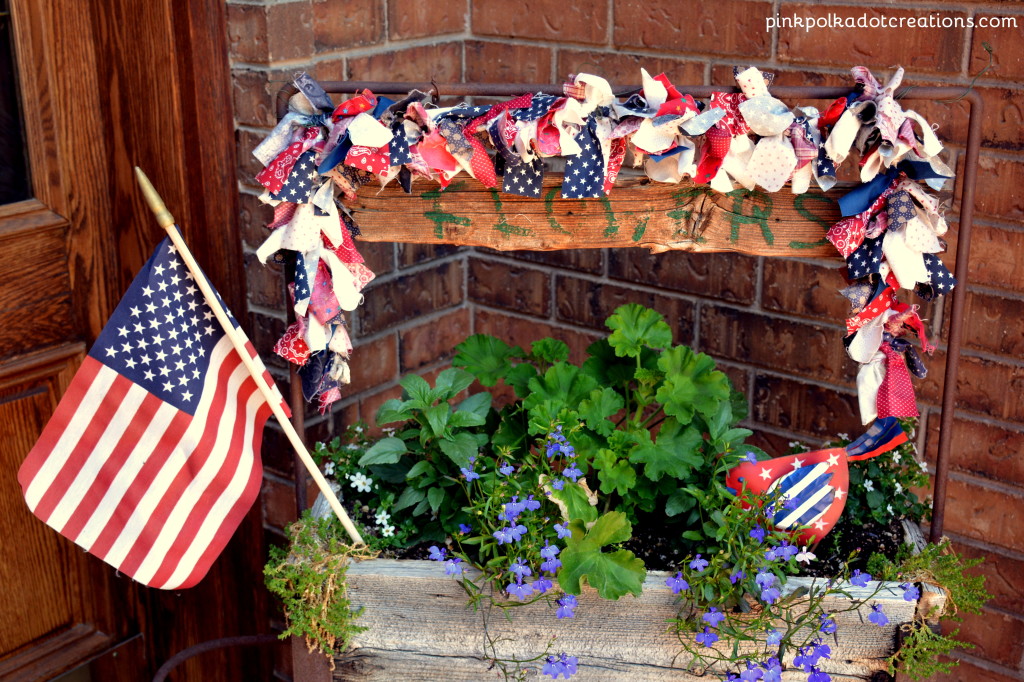 This flower cart is just to the right of my front door. I planted a red geranium along with the blue lobelia and white flowers.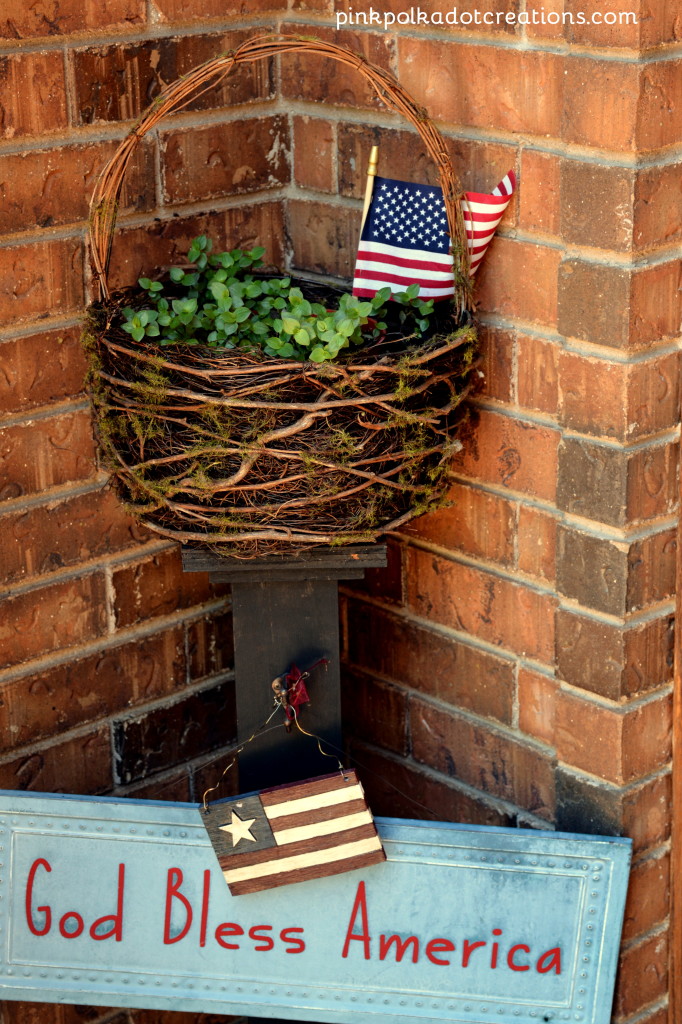 I am not sure the name of this greenery, but I bought a very small pot of it a year ago and I have transplanted 4 big pots of it so far! It is amazing…I just cut off a few starts and stick them in a new pot and they start growing and multiplying! :)
Each of the pots on my ladder, wagon and wheelbarrow got their own flags!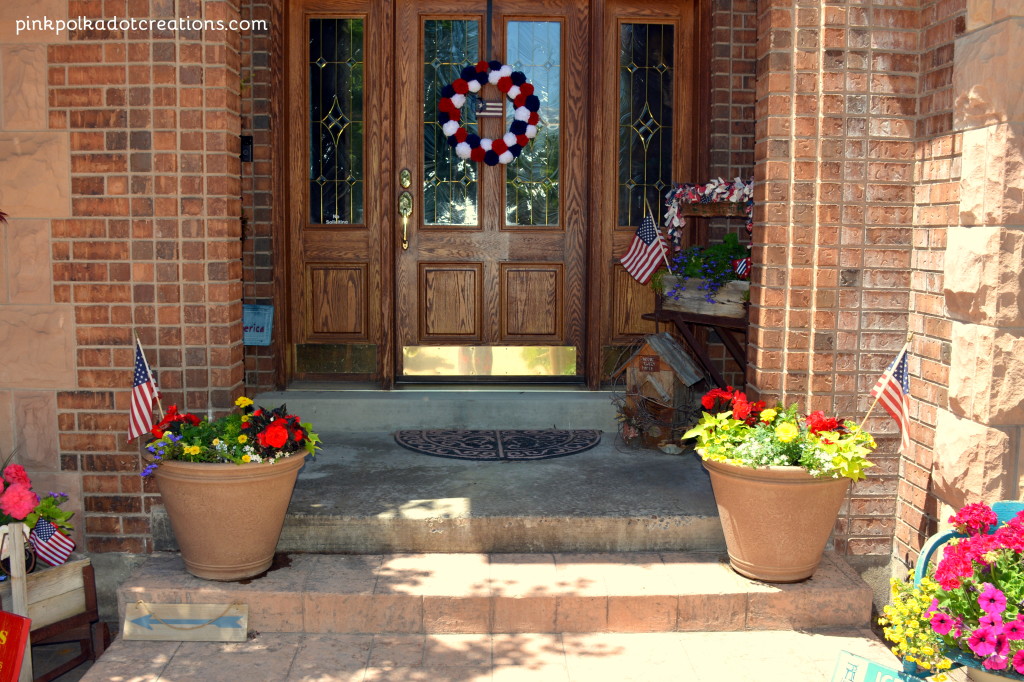 So now my porch with my Americana Pom Pom Wreath is ready to show our patriotism for the summer! How about you? What do you do to show your loyalty to the good old red, white and blue?
Thanks for Visiting Today!