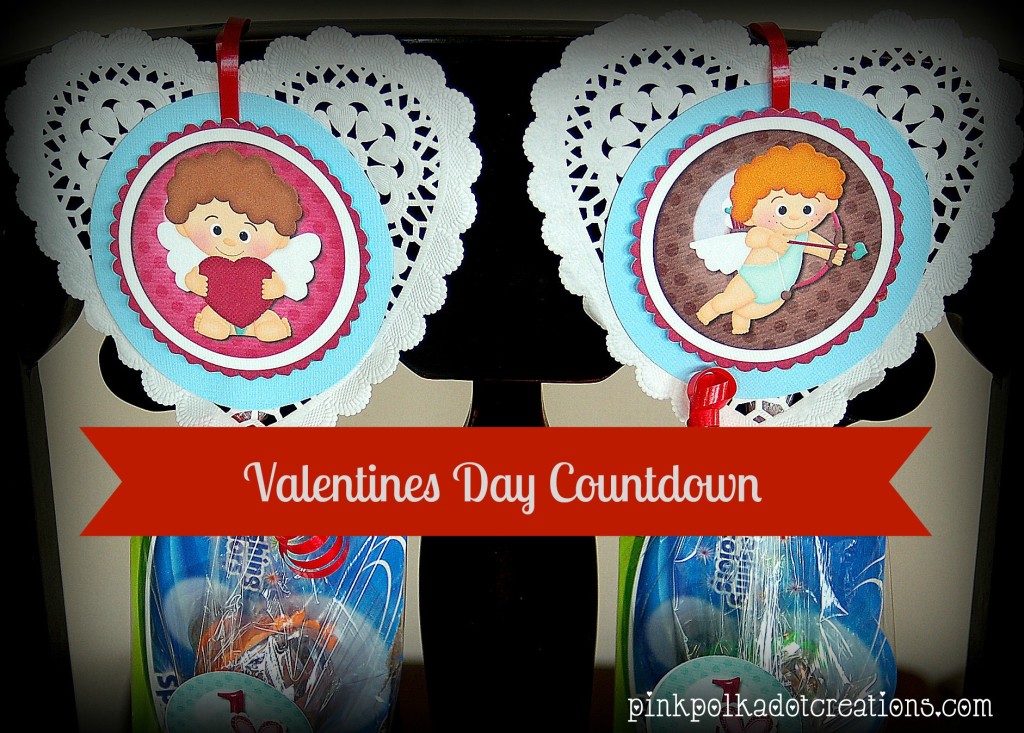 Do you want to know why this is the best ever Valentines Countdown?
1-it is super cute!
2-it is easy to put together!
3-you can throw it away when you are done, no storing for next year!
4-you probably have most of the supplies already!
5-your kids will LOVE it!
6-you will be known as the best mom/grandma/aunt ever!
Is that enough reasons or do you need one more…all of the work has been done for you and all you have to do is print, cut, gather supplies and put it together, how easy is that?
So does anyone what to make a darling Valentines countdown for all of your kiddos?
The full directions are here at the Halloween ones I made.
Here is how I put the Headers together for these cute Valentine Countdowns:

1.  After you have put all of the candy into the plastic wrap and tied them up, make sure you have left a tail of plastic wrap at the top.
2.  Glue or tape a circle to a heart shaped doily.  Staple a ribbon to the top to hang it with and staple the plastic wrap tail to the bottom of the circle.  I did a cross staple for added support.
3.  Using pop dots or foam squares, pop up the cupid circle.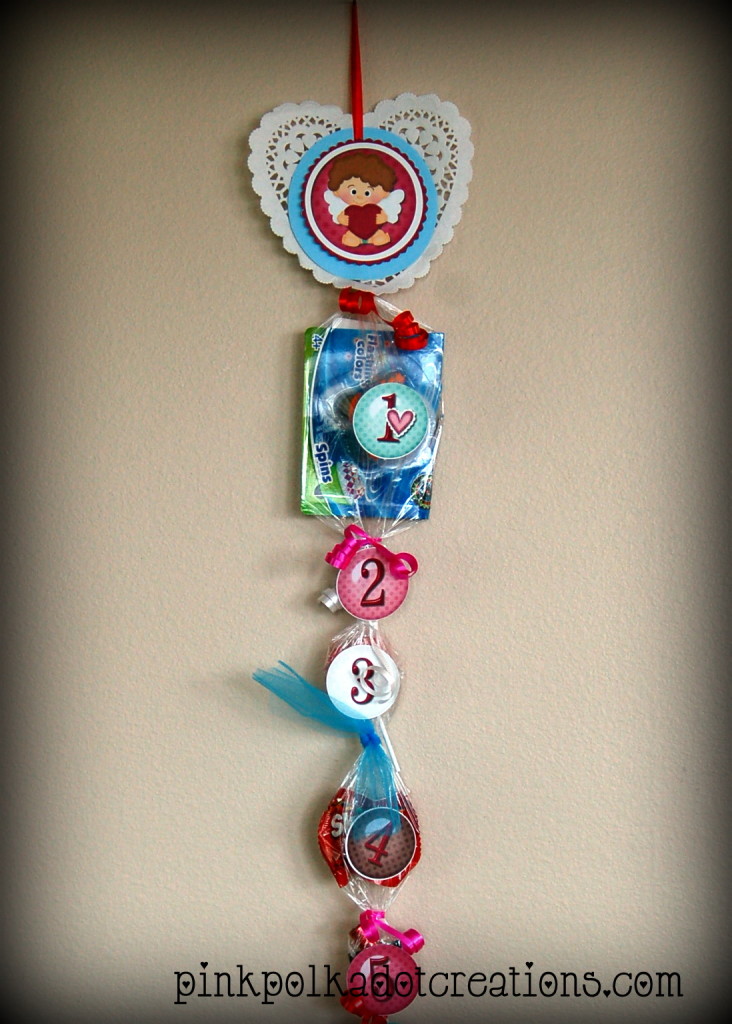 I know that my kiddos are going to love them!  After all they do have candy and prizes in them! :)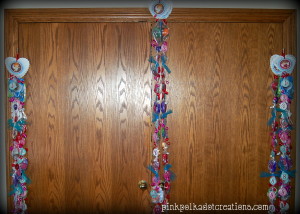 I made nine of these for all my grandkids! I will give them away this weekend and then the hard part will be waiting until the 1st of February to start cutting them off!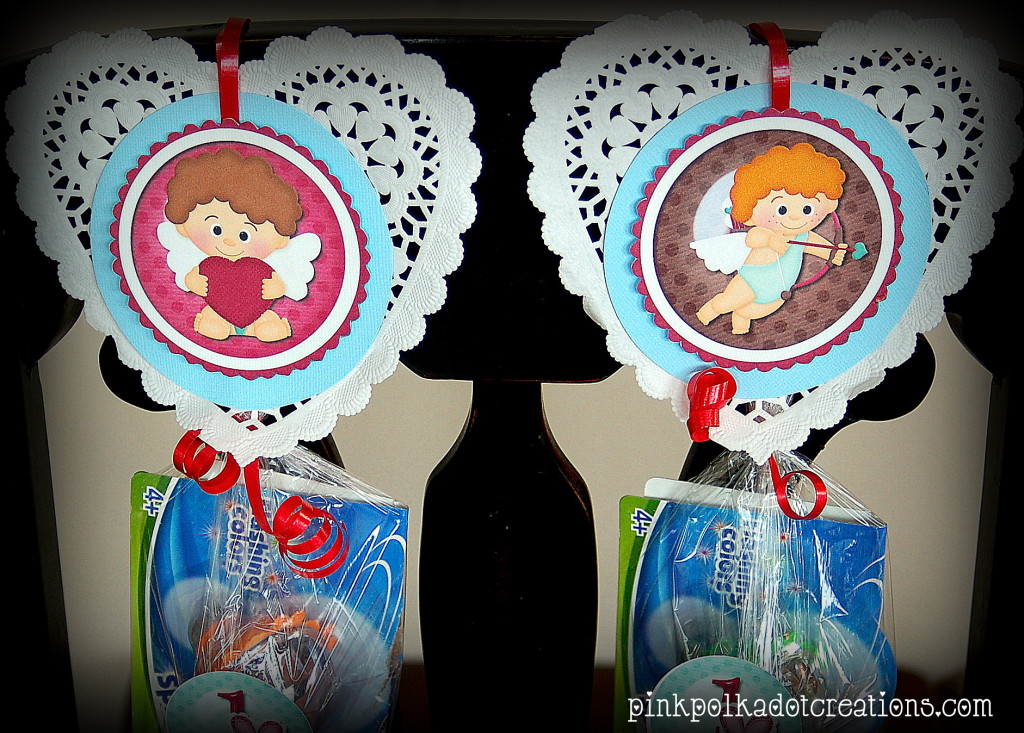 Here are the printables: To print, right click and go to "save image as" and save in a folder of your choice.  You can then print from there.  They are formatted in 8.5 x 11 size so you can just print your own on card stock paper.
I did a girl and a boy version here, but really the pink one could be for either, it is Valentines day after all!

Here are the numbers, just cut out or I used a big round paper punch that I have.  (Much easier)
So now you have a fun project to work on for this weekend! :)  Like you needed another project, right?
Hope you have a great Weekend!  Love Ya!