Last week while my friend, Kathy, and I were at our sewing retreat we made a darling Bundt Pan Pumpkin Wreath!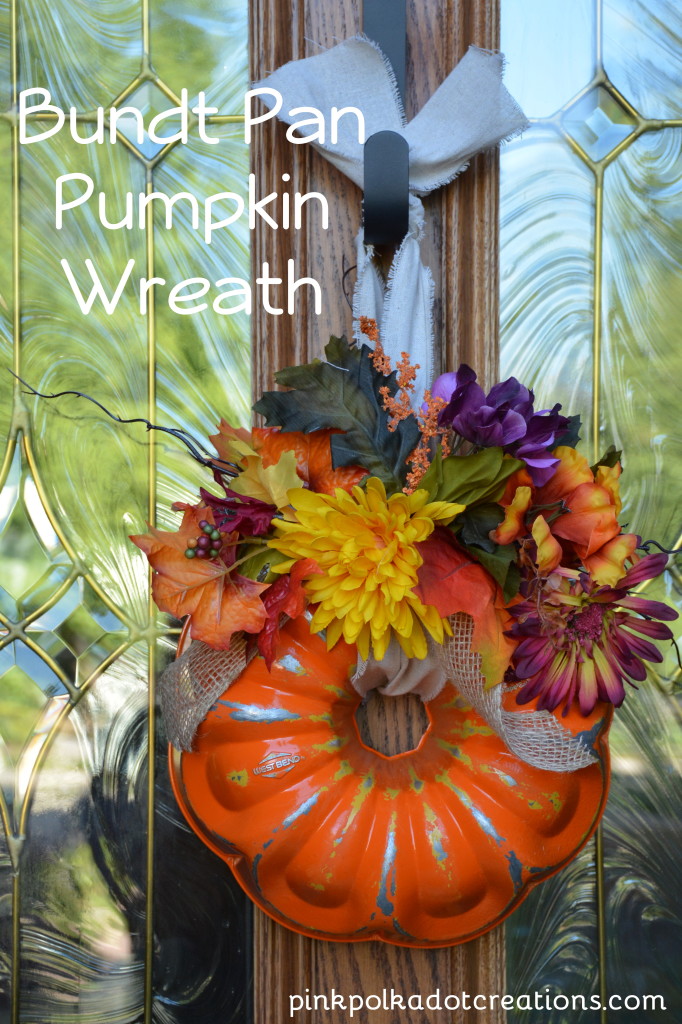 She told me about the idea and asked if I had an old bundt pan. I had one that is over 40 years old because it was given to me as a wedding present! It has had many years of service, but the inside had a lot of the Teflon coating worn off and the back of it was worn down to the metal, so I thought it would be fun to refurbish this into something modern!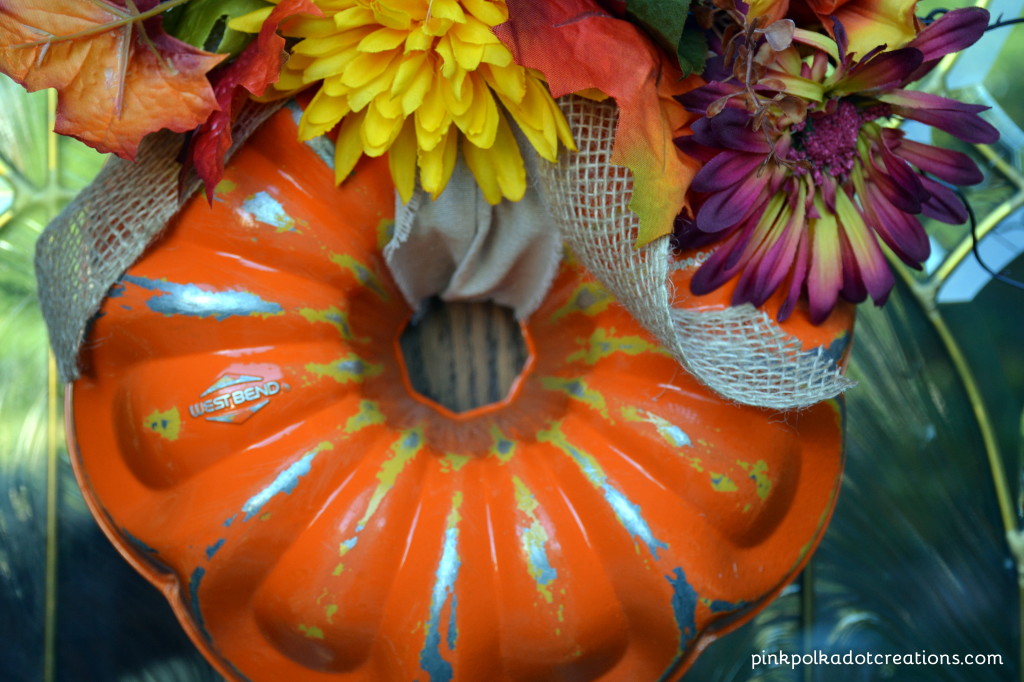 Here is a close up of the pan. It is a West Bend pan and I love all the grooves in this pan. The newer pans do not have all of these grooves. It started out the yellow color that you can see, we spray painted them orange and then we sanded them down a bit. My pan was already worn down to the metal, so it was easy to sand this and distress this!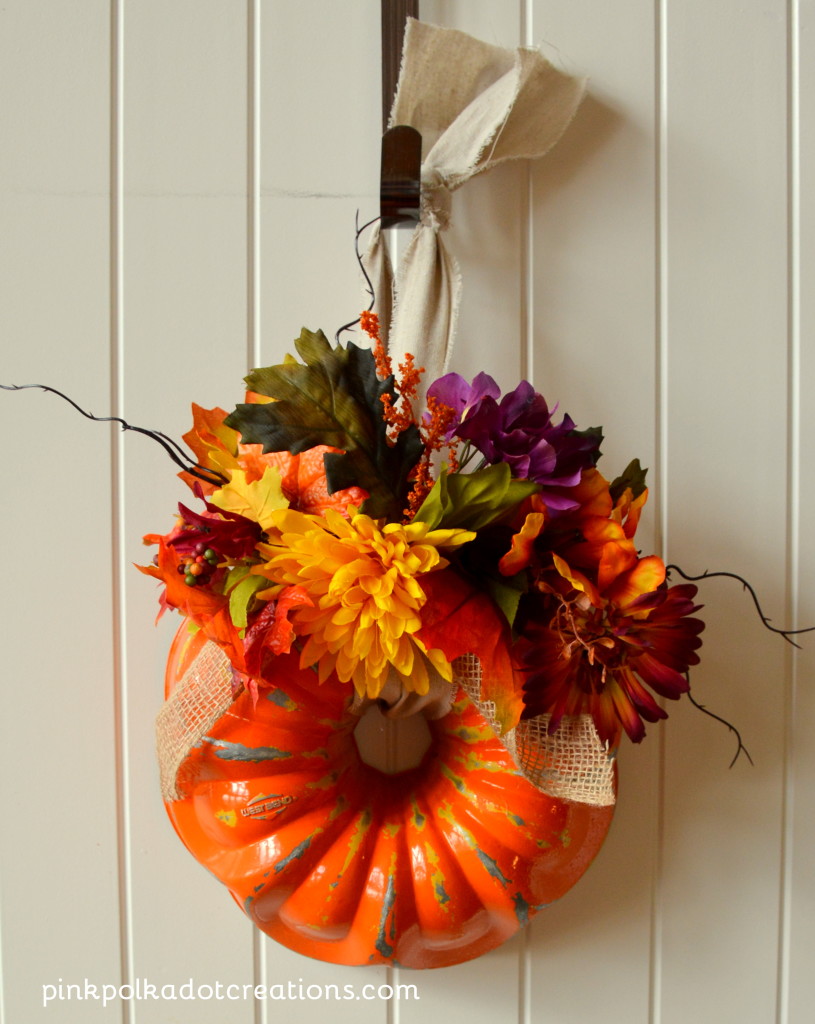 We tied a burlap ribbon to hang it with and Kathy brought all the flowers and floral accents, so all I had to do is make a fun arrangement on the top part! I love that she had a touch of purple to add to each of these Bundt Pan Pumpkin Wreaths!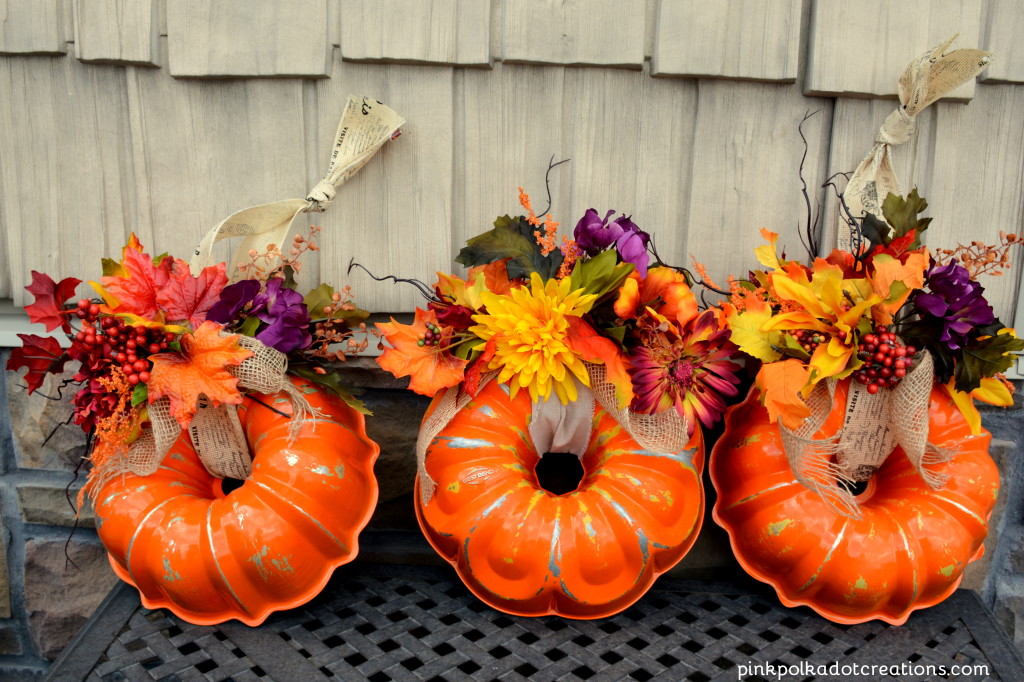 Don't these look so fun?? They make me ready to put out all the fall decorations!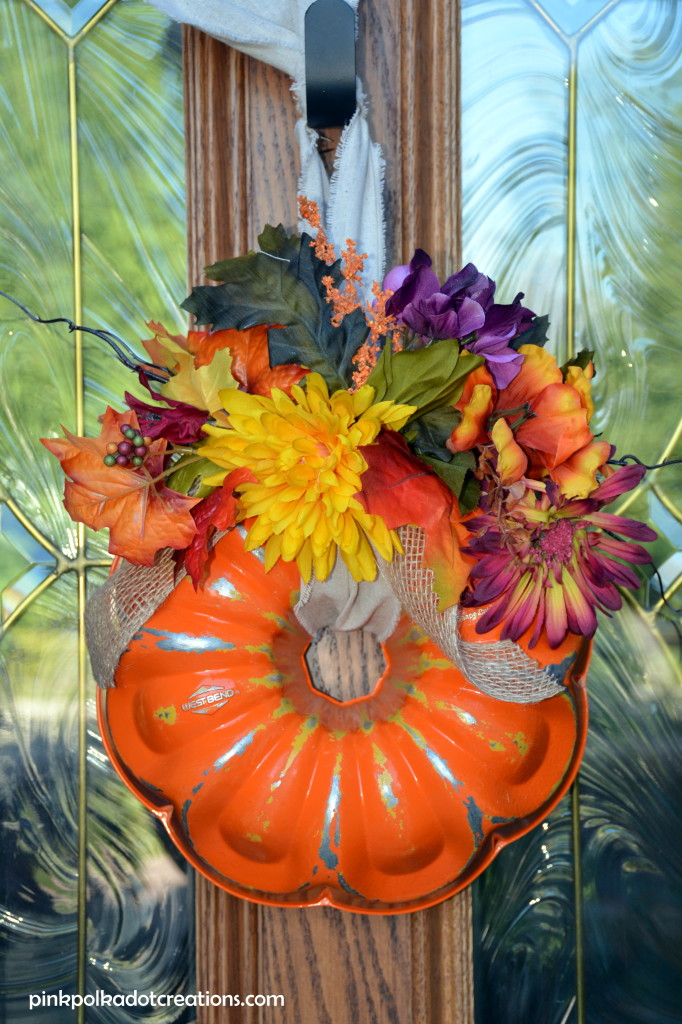 Here is my Bundt Pan Pumpkin Wreath hanging on my front door. I hope that it will welcome in a beautiful fall season!
Are you ready for Fall?? I am!!!
Thanks for Visiting Today, Have a Great Weekend!