I know that it is early…but I just had to show you this darling Dana Engemann Bat!
My best friend, Kathy, and I attended a class to make these darling bats!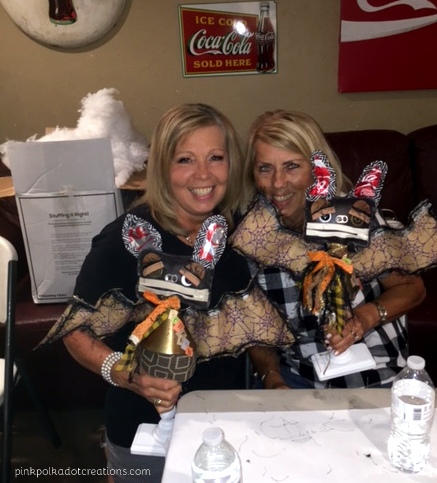 We took another Dana Engemann class earlier in the spring to make our Uncle Sam's.
Click on that link to see the Uncle Sam's
I love the wonky style of her work!
There is so much detail that you really have to look at it to take it all in.
Just the face alone…has so much detail. You gotta love the button eyes, the pop top nose and the zipper for the mouth!
Diet Coke cans make the inside of the ears!
She has all of the sewing done before you get to class, so all you have to do is hot glue everything together!
The body consist of a funnel with a stuffed fabric bottom.
There are many ribbons adorning his neck. And, the word "Screech" rounds off the details on the body!
Printed burlap and a metal strip make up the wings. They are adorned with black fibers.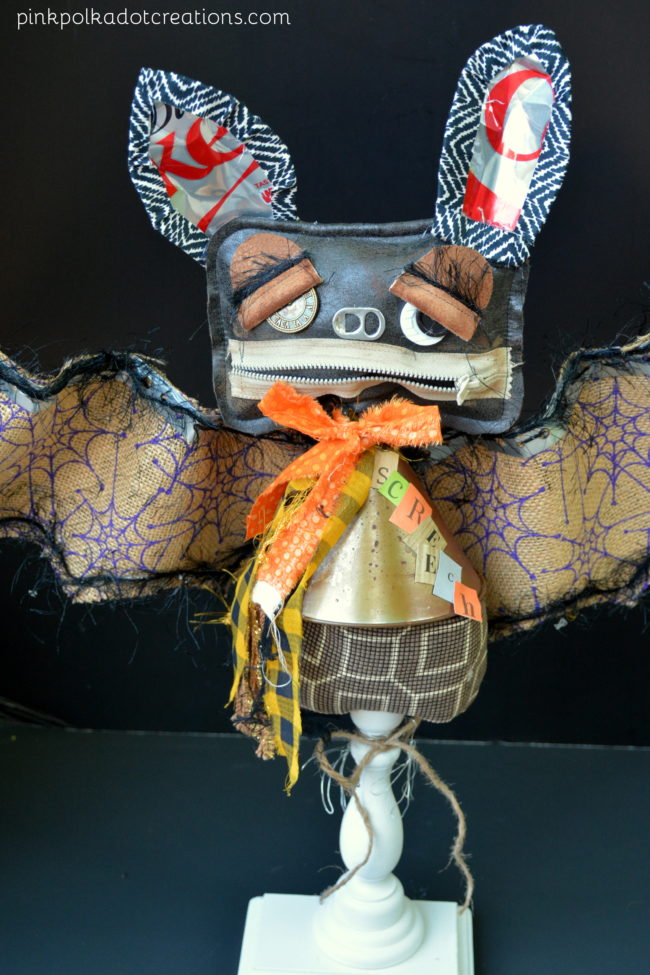 Love this Dana Engemann Bat. It will be perfect to add to all of my Halloween decor!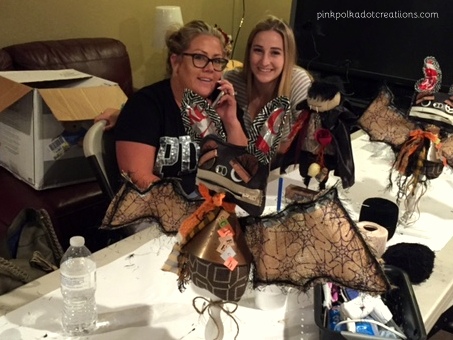 Kathy's daughter, Cassidy took the class too. She made the adorable vampire.
Dana's new DIL to be, was one of our instructors and these two are friends! They just didn't know that each other was going to be at the class!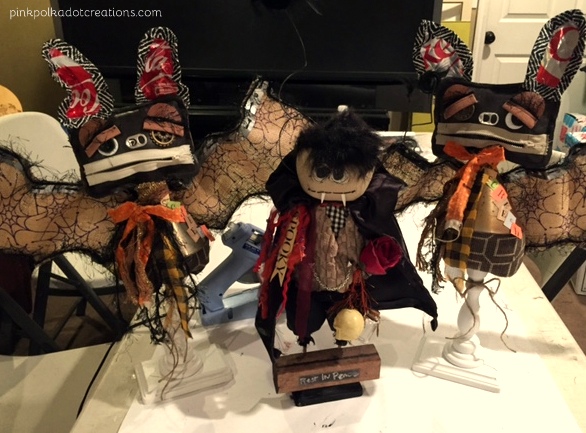 Don't these three make a cute Halloween scene?
Dana is going to be doing more classes. So if you live in the area, you might want to follow her on instagram to get all of the details of her classes!
She used to have a booth at Swiss Days, but not this year. If you want any of her cute creations, you will have to take one of her classes or get one of the kits!
Now I am getting excited about decorating for Halloween. I know it is still way early, but I have a fun new creation to add to my decor!
Are you ready for the fall holidays?
I am very ready for the fall weather to come!
Thanks for Visiting… Hope you have a wonderful day!