Today I am officially declaring my love for Diet Coke with this darling key chain charm!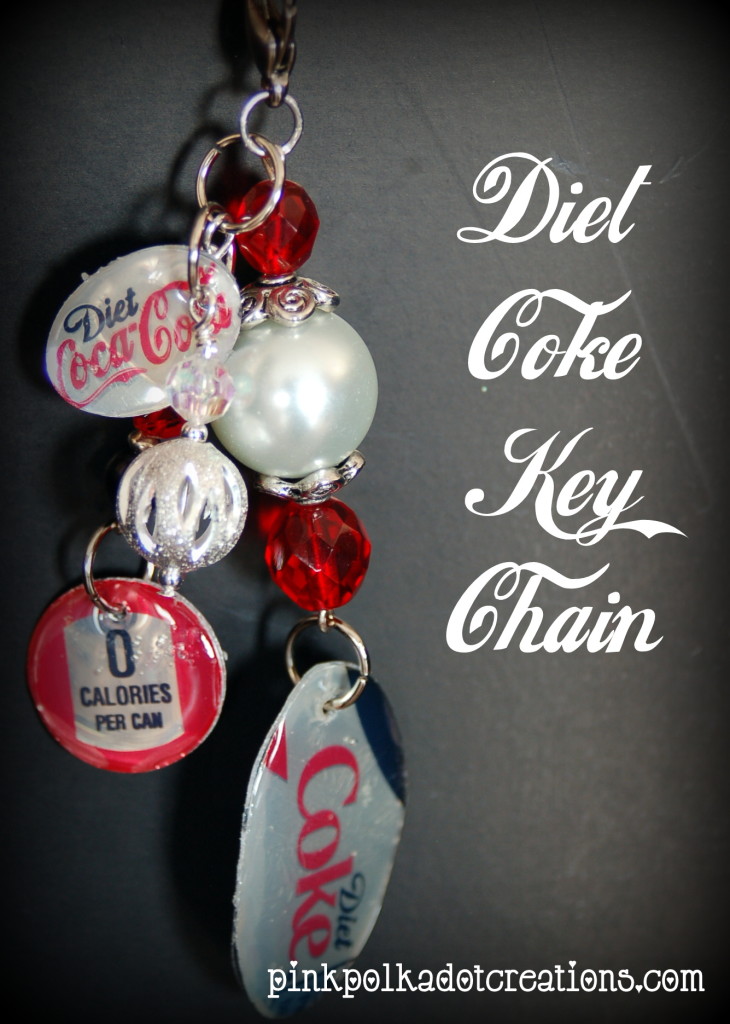 This key charm was really easy to make and you could use any logo that you want to declare your love for!
To make this I cut the ends off of  two Diet Coke cans, then cut down the side to open the can out flat.  Using some paper punches I punched out the shapes that I wanted,  I glued two of the same logos together back to back so that it would be double sided.  Glue these together.  (I used the E 6000 Glue, but I am not sure it was the best.  I had to weight them down and let it dry overnight!)
Next Punch a small hole for the jump ring to go in.
I used Diamond Glaze to make the charm dimensional.  There may other dimensional adhesives out there, but this is what we always used when I owned Forget Me Not Scrapbook Co. and I have always loved the results.
You have to outline one side and fill it all in and let it dry!  Overnight!  This is from experience.:)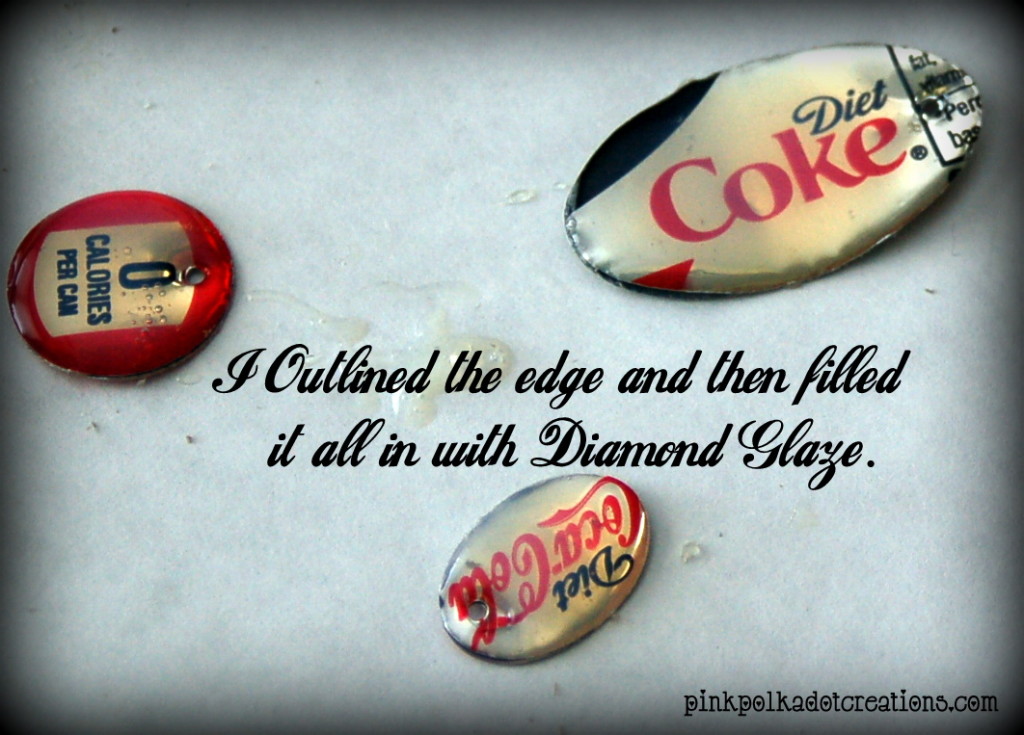 Then turn it over and fill the other side and let it dry overnight! ( at least 10-12 hours)
Then you can just add a jump ring to the hole and add it to any beads that you have to make a cute little charm!  My daughter made the bead charm for me and put it all together.  I think that it looks darling!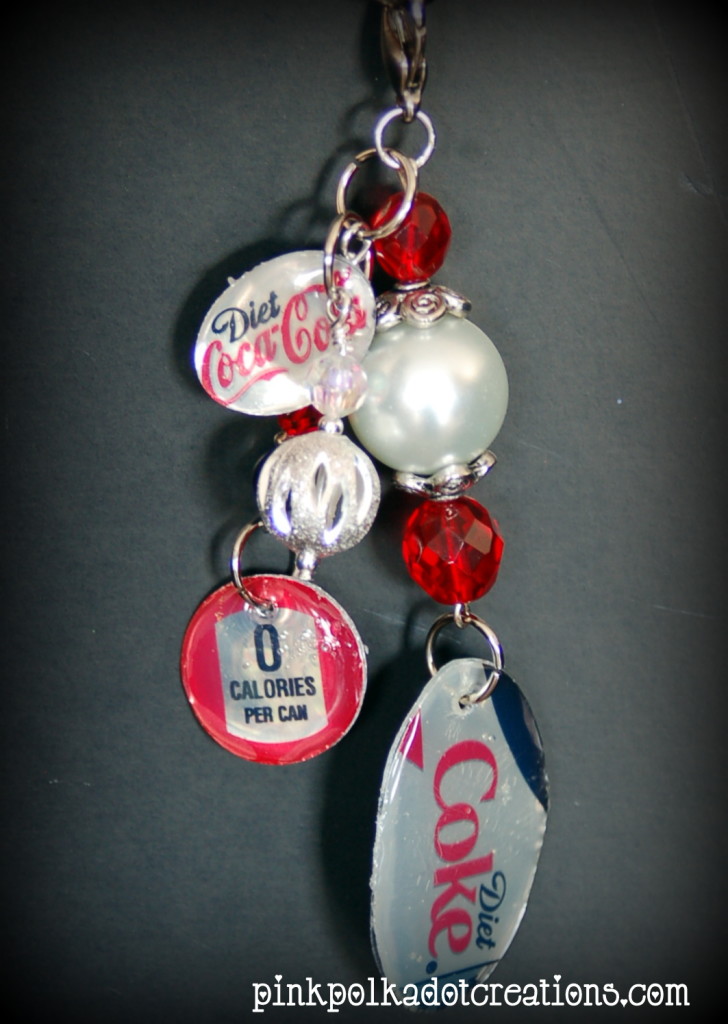 You could also wear it as a charm on a necklace…so cute!  This would make a fun gift for someone you know that is perhaps just a little bit addicted, like me!  :)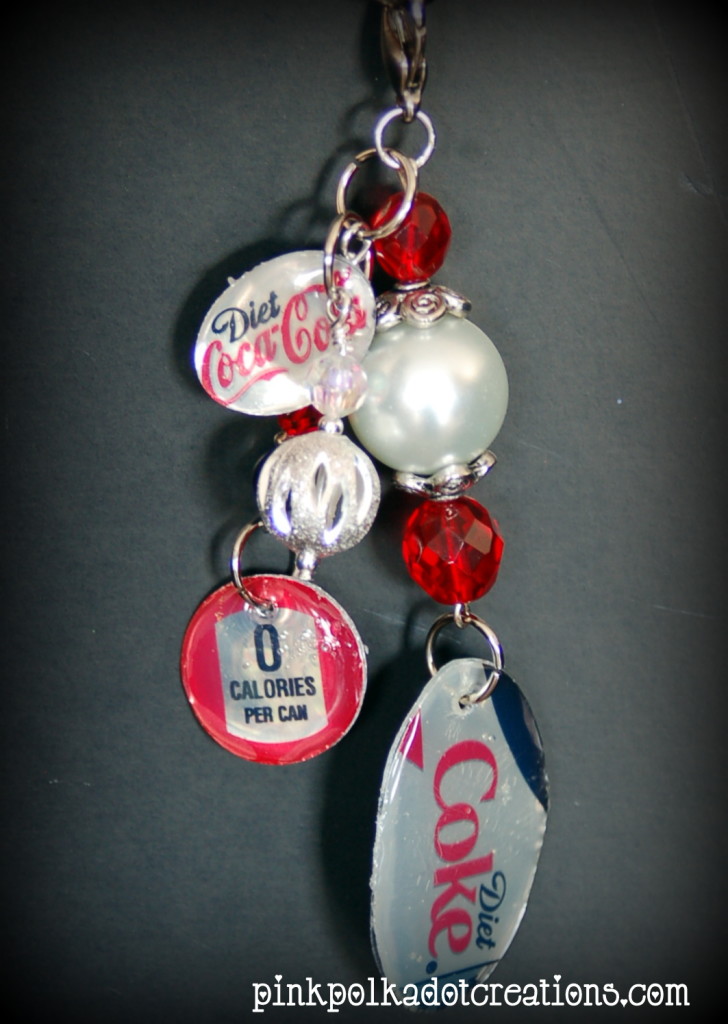 So now that I have officially declared my love for Diet Coke, I think that perhaps I had better go and enjoy one! :)
Have a Great Day!  And go enjoy YOUR  favorite treat.  Love Ya!