Today I want to show you the craft that we did last week. It is these fun DIY Patriotic Mason Jars! They turned out so pretty especially when they are lit up at night!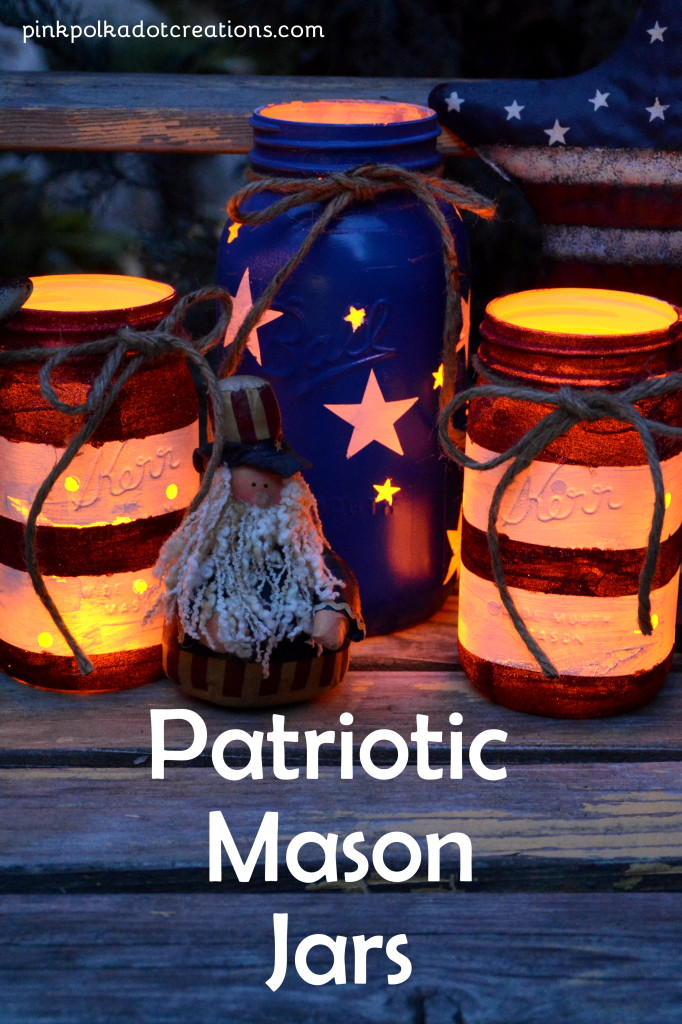 They are easy to make and I did these with kids, so gather up some mason jars, some paint and glitter and a few tea light candles to show your American pride too!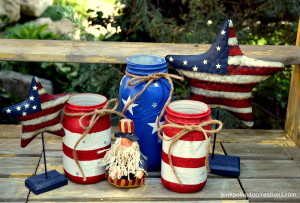 Look how cute these are in a little vignette!
To make these jars, you will want to punch out small stars 1/2 inch size and 1/4 inch size circles out of vinyl. You can also cut them on a cutting machine if you have one, but punches work well too. These are going to be peeled off after you are done, so the candle light will show through! Next paint over the entire jars with white paint. We started with an acrylic glass paint, but then ended up using spray paint for a better all over coverage. Next you will want to apply larger vinyl stars on the larger jars and painters tape on the smaller jars. We painted red acrylic paint on the red stripes and immediately sprinkled them with red glitter! Do all of the stripes…they look so festive. Turn the big jars upside down and spray paint the entire jar with a dark blue color. When everything is dry, peel off the stars and the dots and remove the painters tape. We gave everything a good coat of clear spray paint varnish to help hold the glitter on. Tie a jute ribbon around the neck and insert a tea light candle. (We used battery operated candles)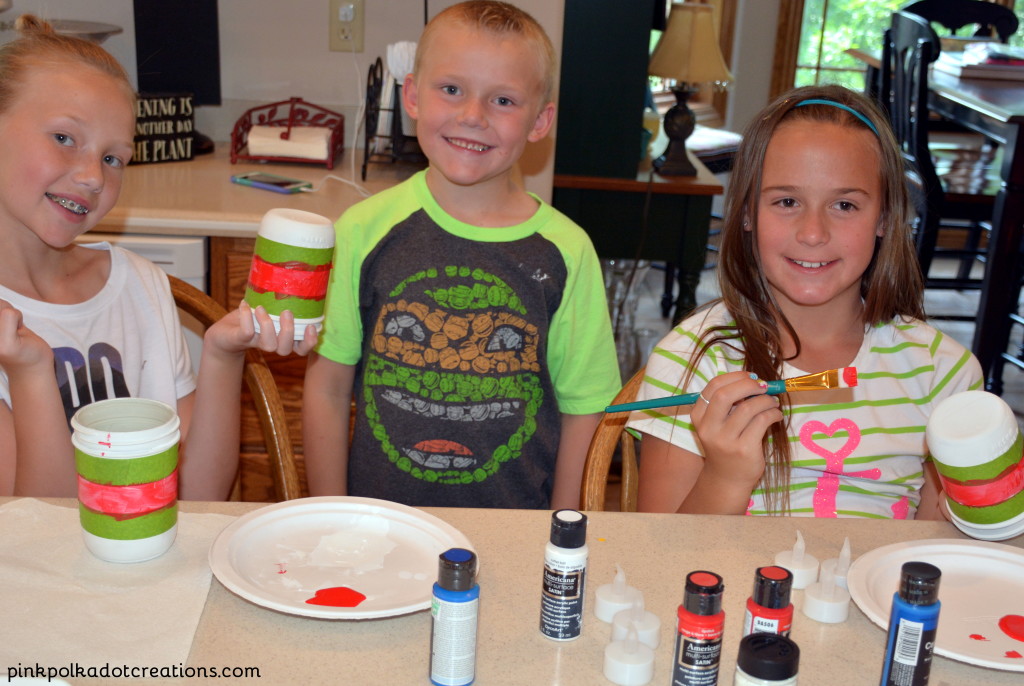 The kids had a great time working on this project…look at all the smiles!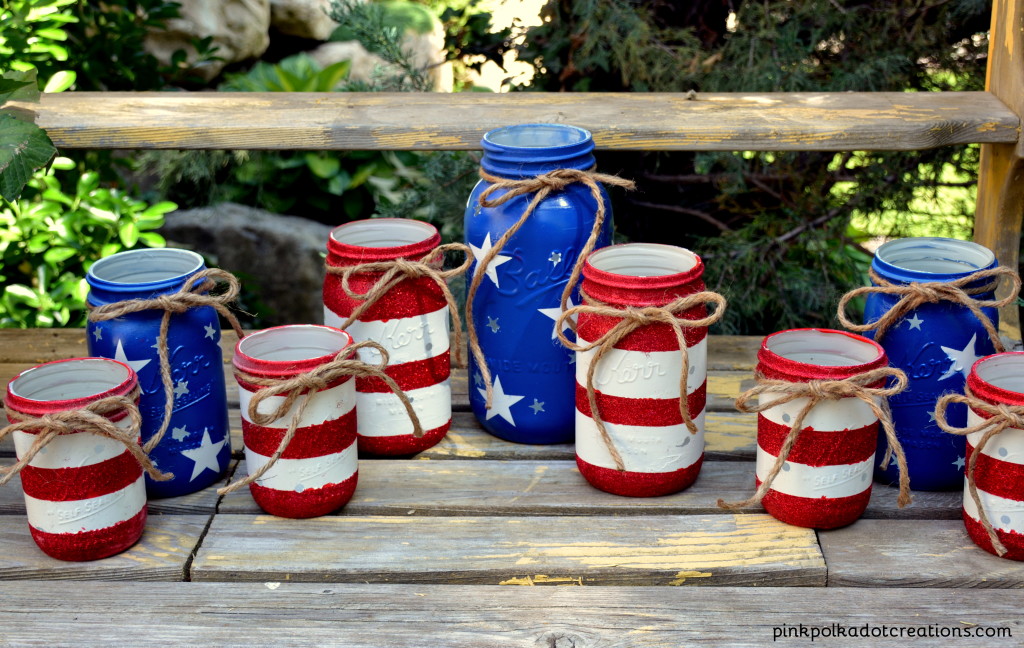 Here are the three collections that we made…don't they look patriotic?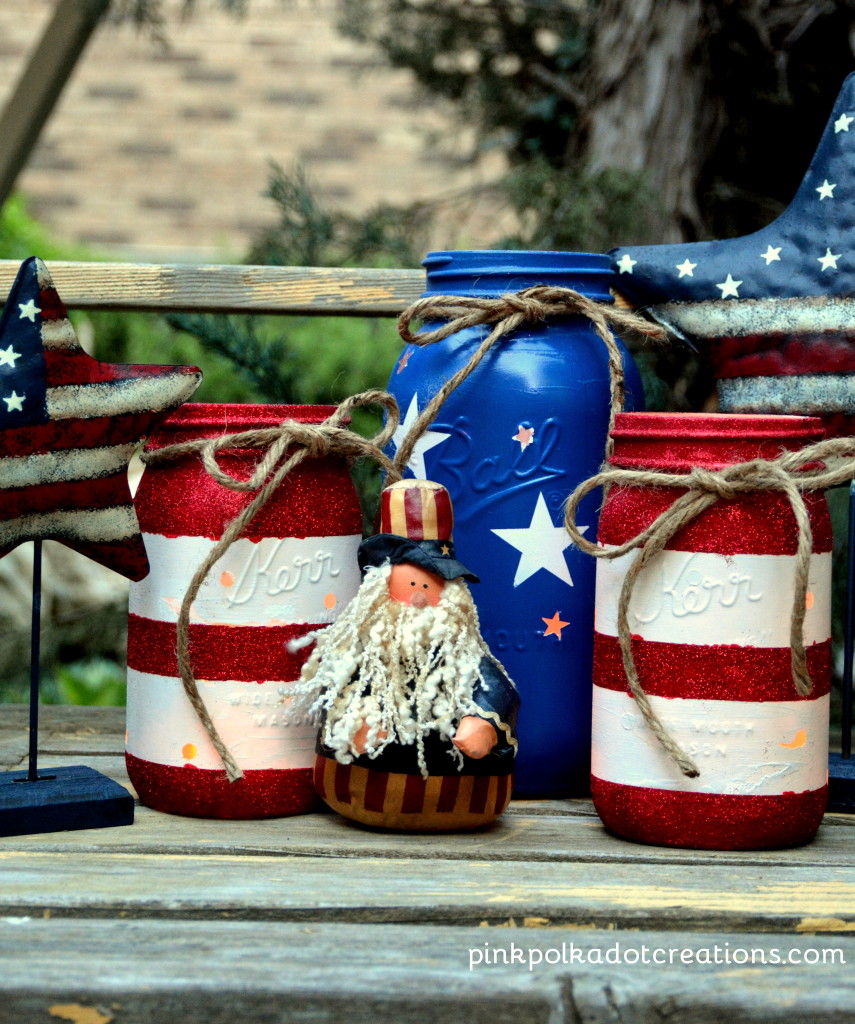 I love these DIY patriotic mason jars here with Uncle Sam! He looks right at home!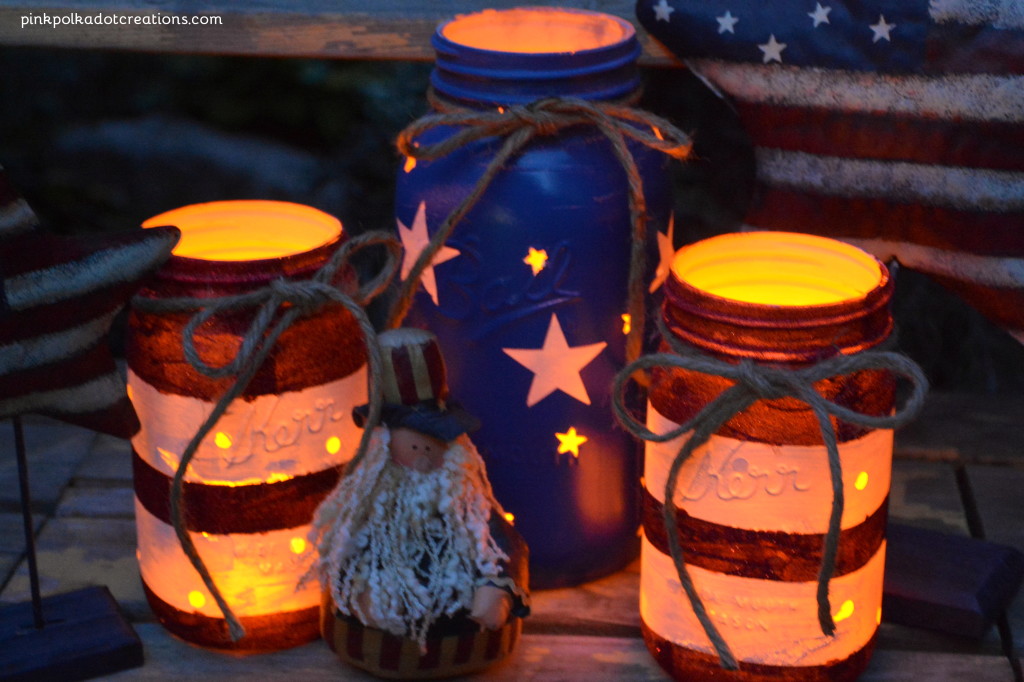 But they are almost magical at night! Wouldn't these be fun for your next barbeque, party, or summer celebration?
We now have another fun thing to check off our bucket list and it is a fun reminder of how very lucky we are to live in this free country! Something I never take for granted!
Hope you are having a great day!