Hey everyone, how are you doing today?
It has been snowing again here in Utah, UGH! But we really do need the water, so I guess that I had better not complain! :)
So with the bad weather, I usually stay inside and work on a project. I have 3 different wood projects from Poppy Seed Projects, so I pulled them out and started working on them. The first one that I made was this super easy magnet board: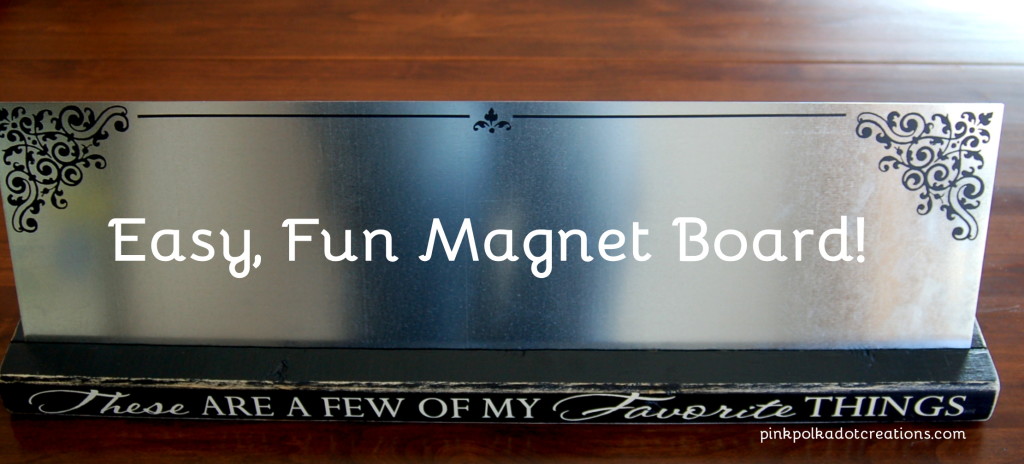 This is the kit from Poppy Seed Projects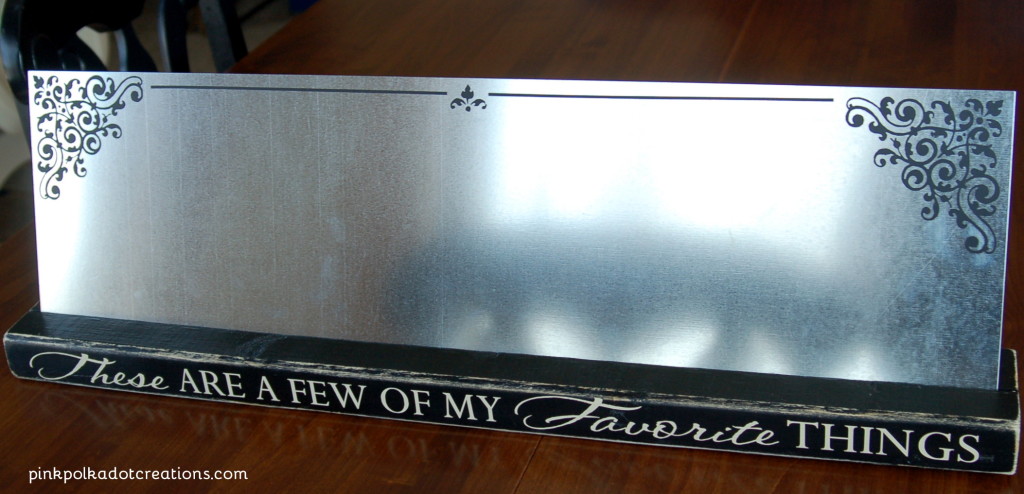 All I did to complete this project is:
paint the 2 x 4 board black
distress the board
Finish with a spray varnish
Apply all the vinyl cutouts on the wood and the metal
That is how simple this project is. It only took about 1 hour to complete!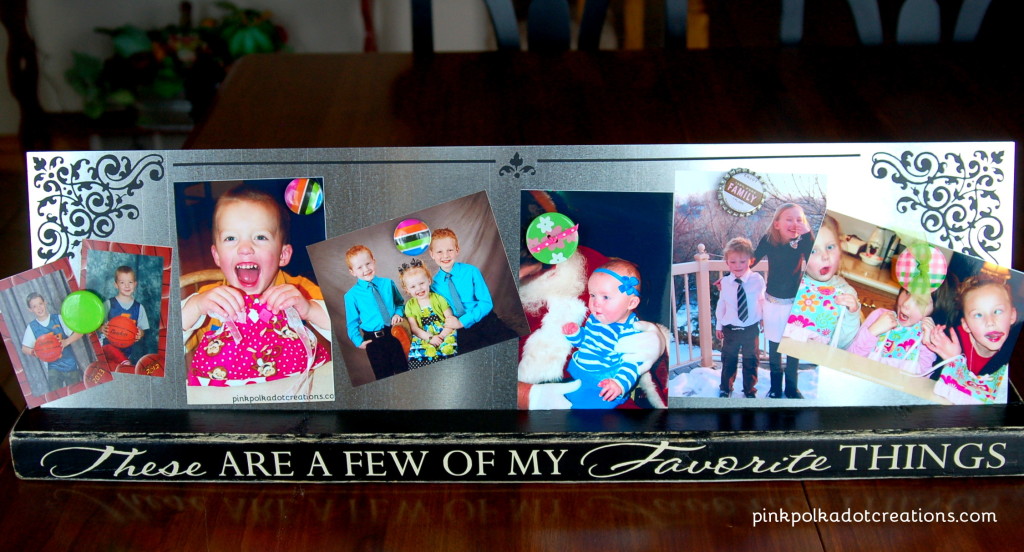 Then all you have to do is add a bunch of pictures of your "favorite things" with some fun magnets! This fun board is going to go on my fireplace mantle and I love that everyone can see it. I really need to take some new pictures of all the kids, that is one of my new goals.
So that is my super easy wood project for today. One down and two more to go!
Do any of you have any projects or activities that you like to do on snowy days?
Thanks for visiting today! Love Ya!
Keep in touch…Like on Facebook and Pinterest