I have some exciting news to share with you today!  I am going to be showing how to make these candy jars on Good Things Utah
on Monday, Oct. 8th at 10 am.  I would love for you to join me and watch the tutorial of how to put these cute little babies together!
But for all my readers, here is the tutorial for you to make an "Eye" Candy Jar like these that we made at our craft retreat. They are so easy to make and yet are so darling!  The thing that I love about these jars is that you can eat the candy after the holiday is done and then fill it up again for the next holiday!  Apparently they make "Peeps" for most every holiday!  Something that I didn't  know because I don't like to eat them.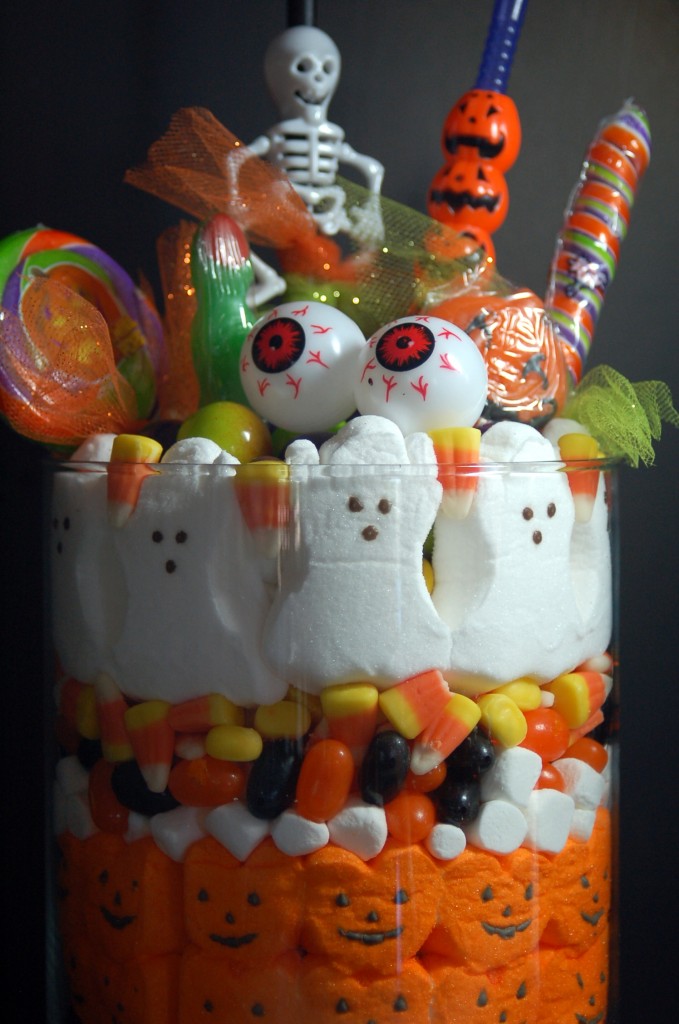 I did a girls night out with my girls, because I have not done one for a long time and I thought that they would all enjoy doing this project! :)
I got all the supplies for them and we went to town: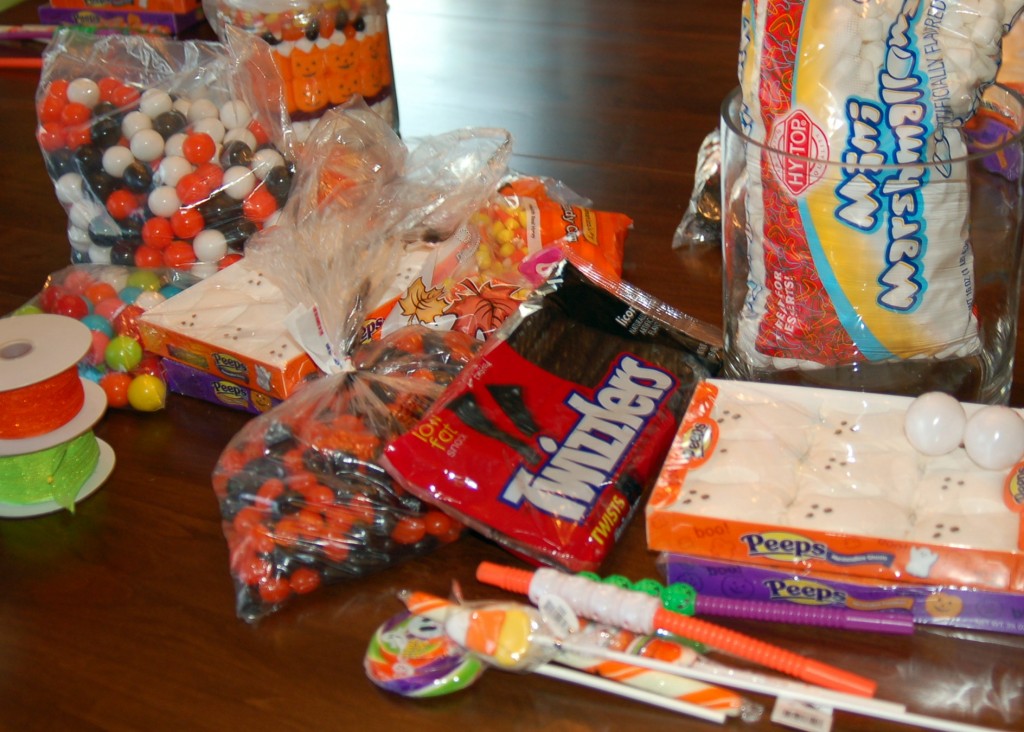 Here they are all very busy working…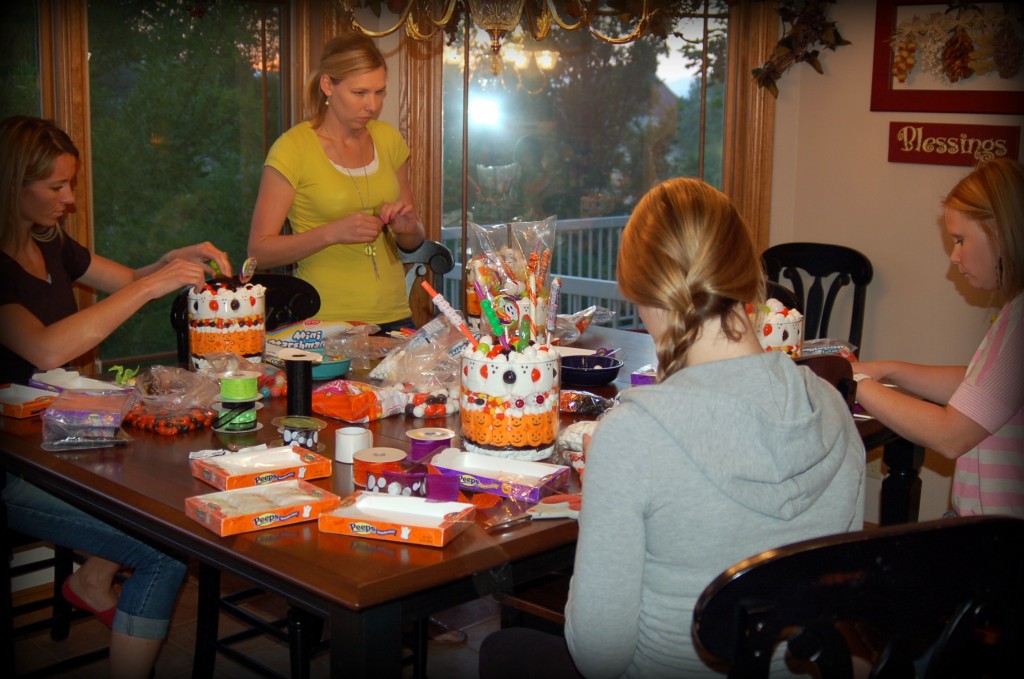 and Texting…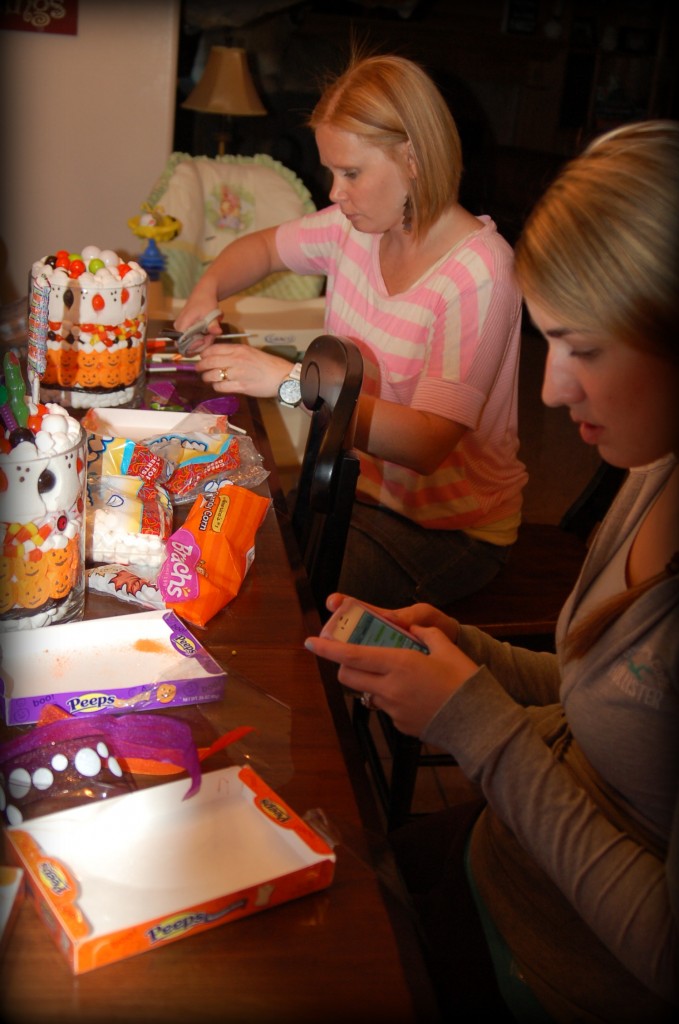 and laughing and having a good time!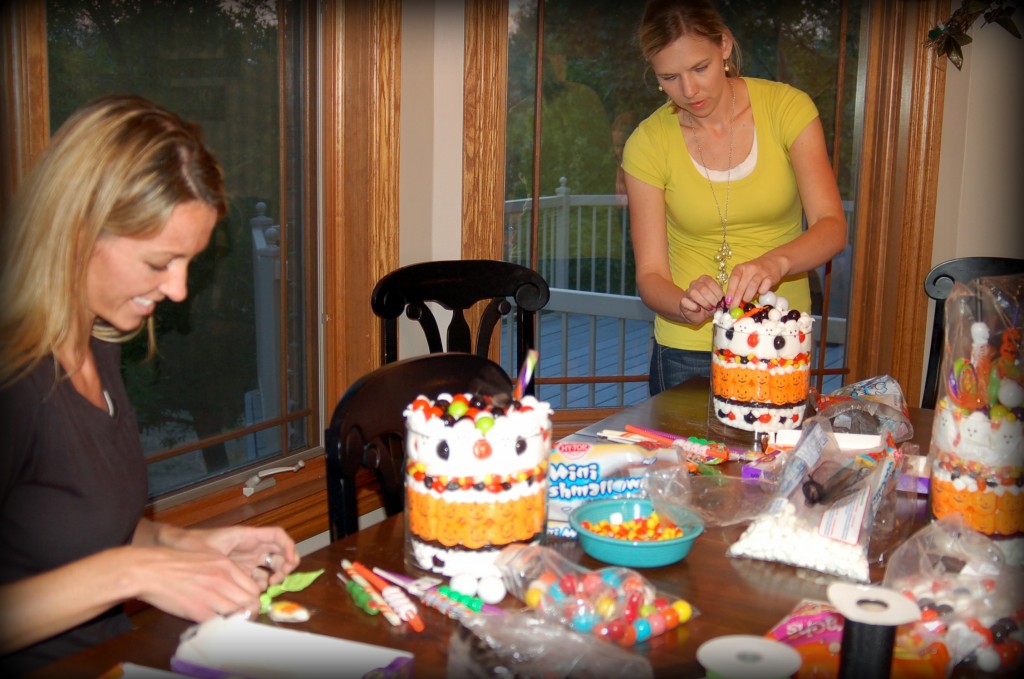 And look at all the fun they created!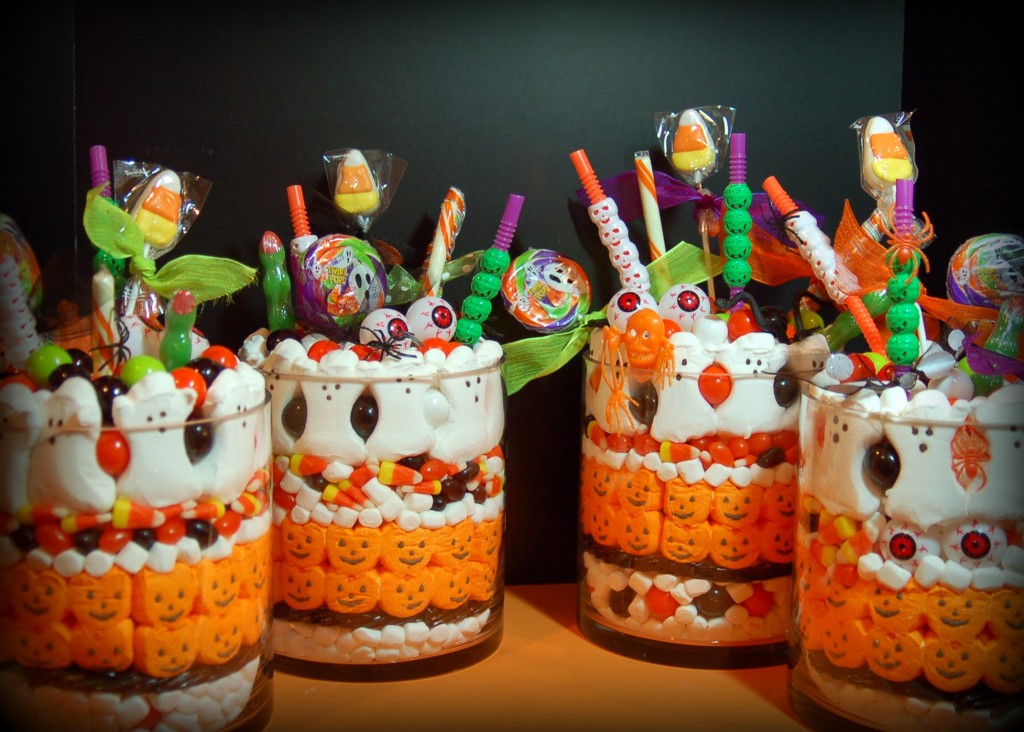 I love this one with the "eyes" peeking out at you!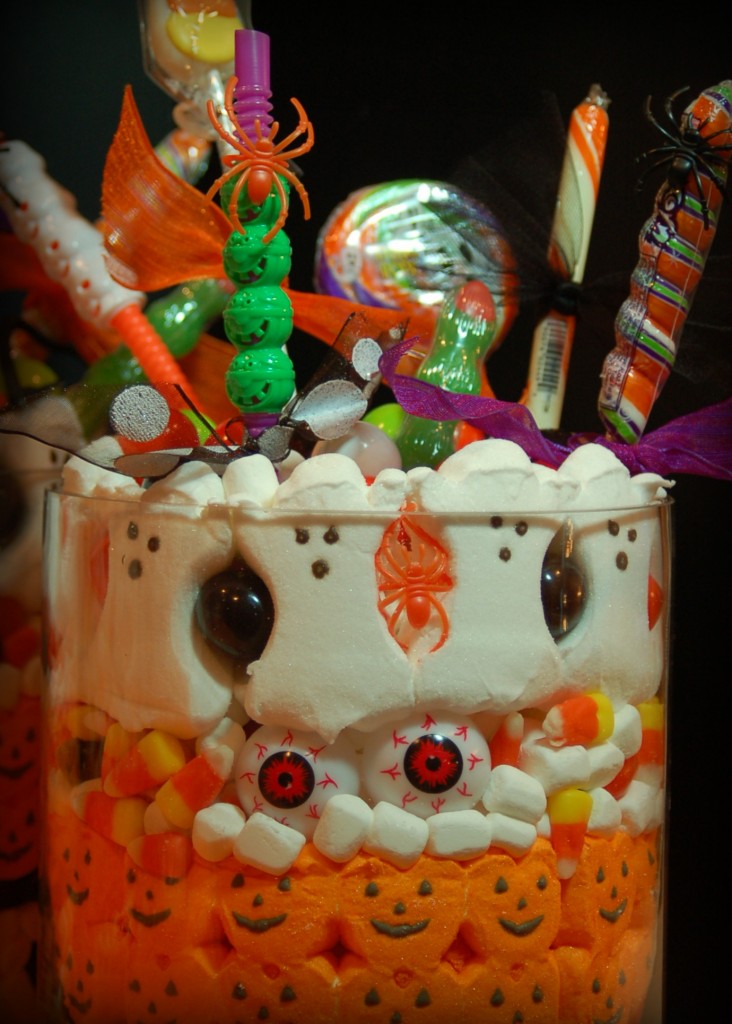 I was able to get one good picture without someone pulling a face, or sticking a straw up their nose or some other childish thing.  If you give a gal  a night out away from kids and husbands, you just never know what you are going to get!:)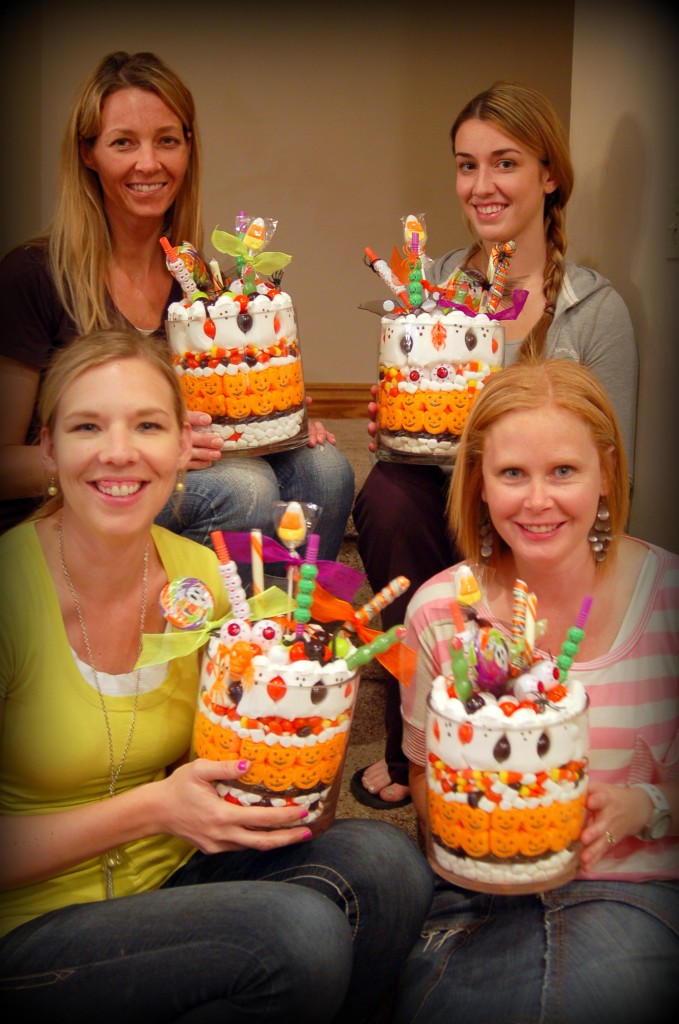 So does anyone else want to make an "Eye" Candy jar?
Supplies needed:
Clear straight edged cylinder or square vase
Big bag of miniature marshmallows
Seasonal Candies:  I used peeps, black licorice, candy corn, jelly beans, and gumballs (can also use seasonal M & M's or any other seasonal candies)
Suckers, fun straws, fake spiders, or plastic eyeballs to decorate the top,
To get started you will need a  vase.  You can use any size that you want.  Put a layer of mini marshmallows in the bottom of the jar.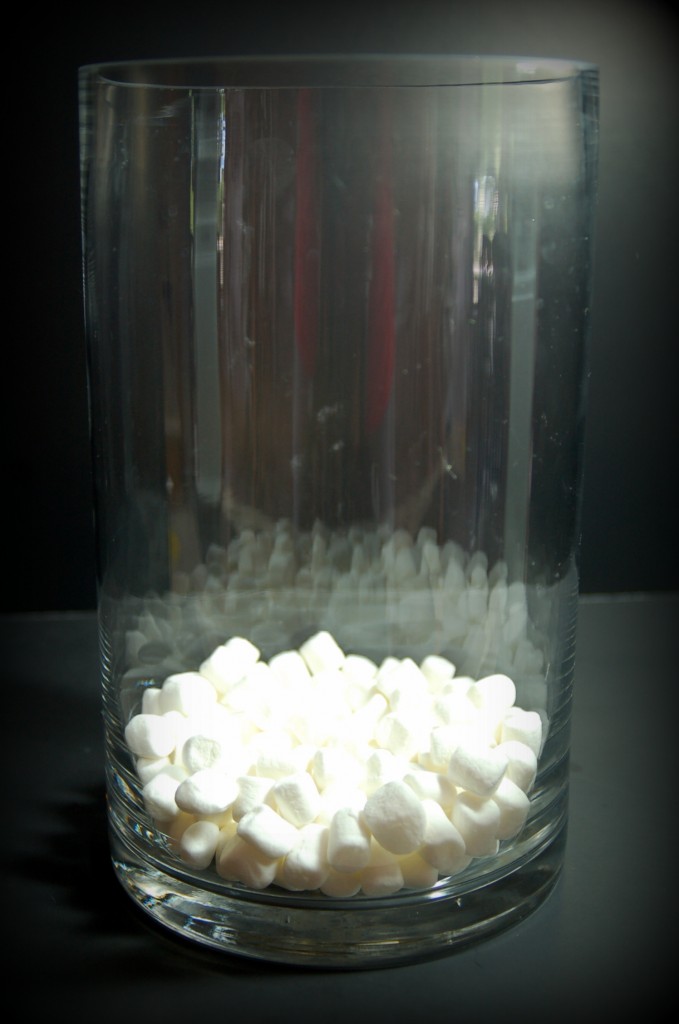 Then add a row of licorice on top of the marshmallows. (There are a lot of reflections going on with the glass, sorry)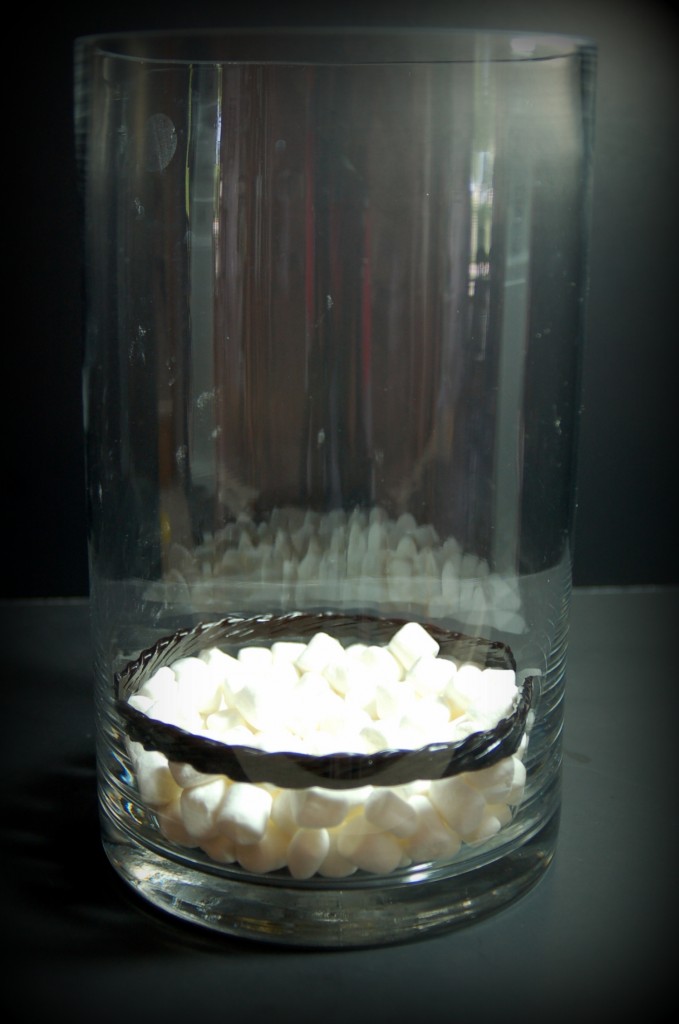 Next you will make a row with the peeps.  Just line them up around the inside of the jar on top of the licorice.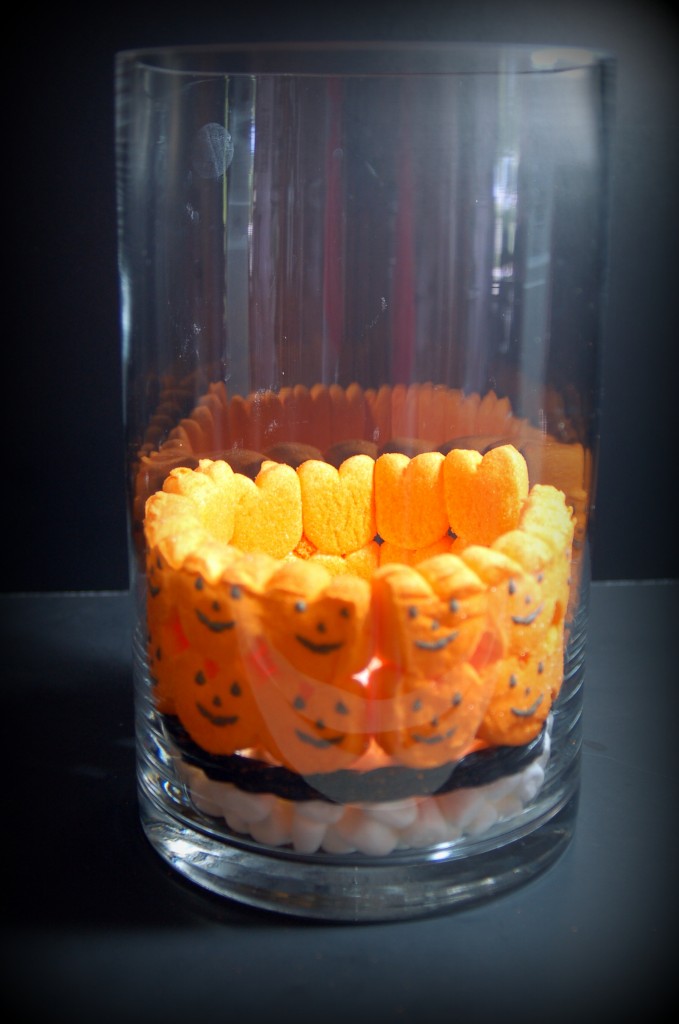 You will have an open middle with nothing in it.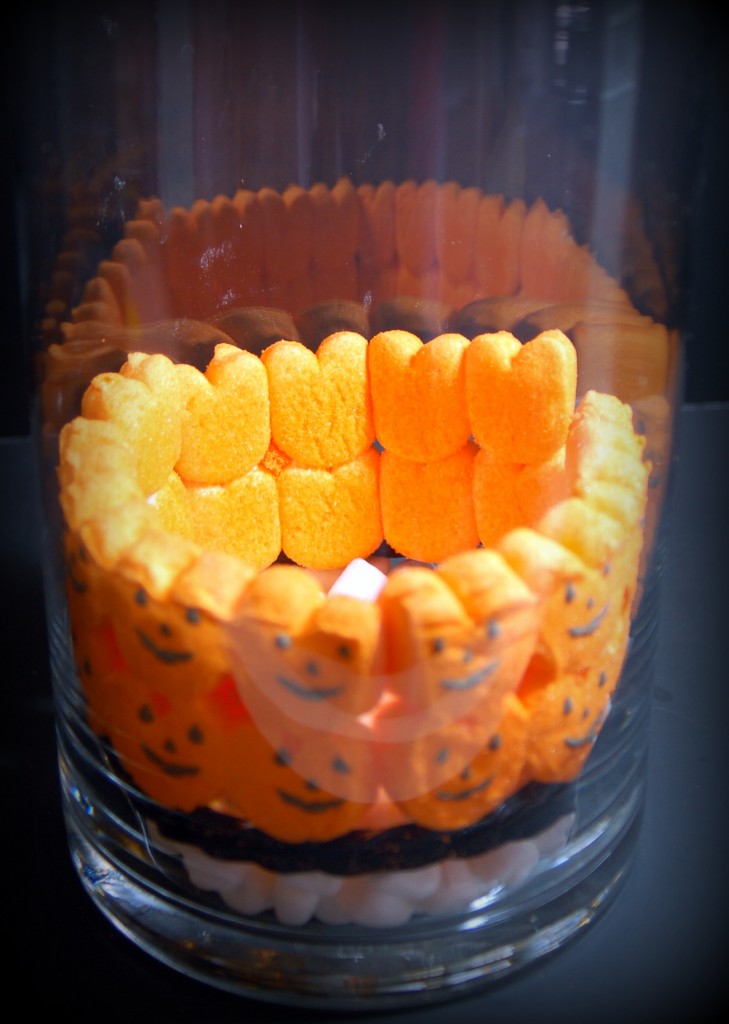 Fill up the middle with more mini marshmallows.  You will want to go just a little above the peeps to make the next layer.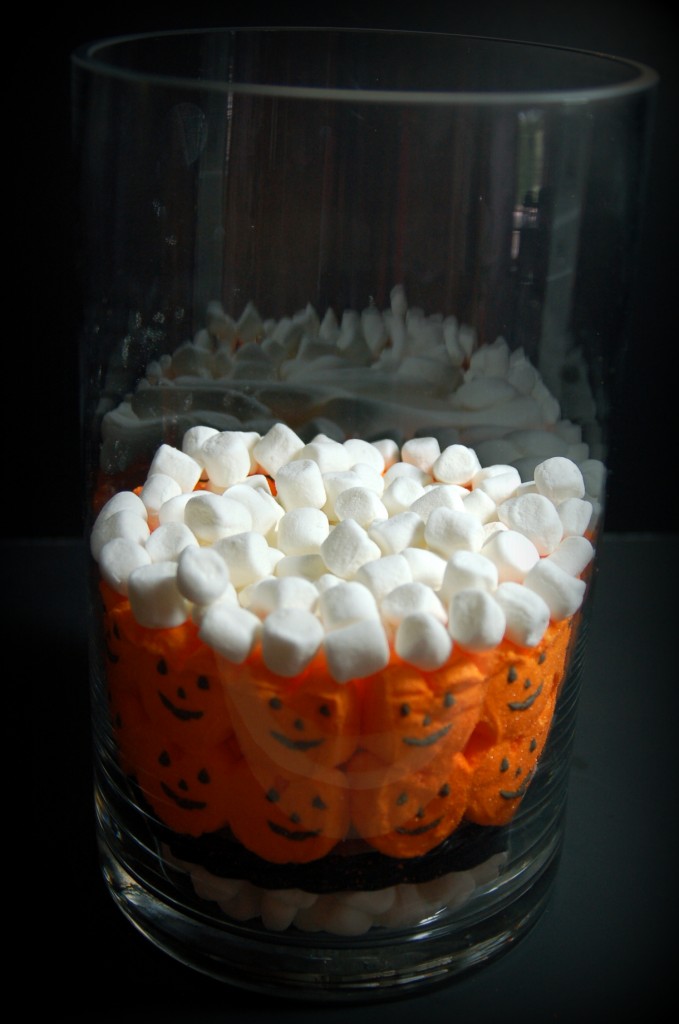 Next add some jelly beans all around the edges.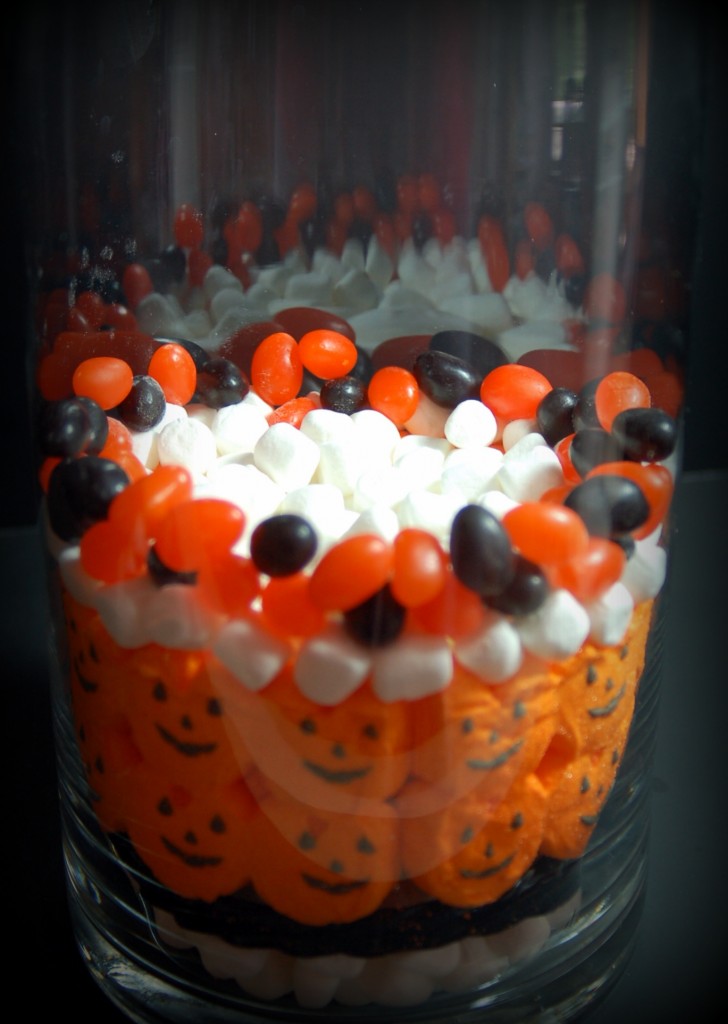 Then do a layer of candy corn.  Keep filling up the center with marshmallows to hold all the candies in place.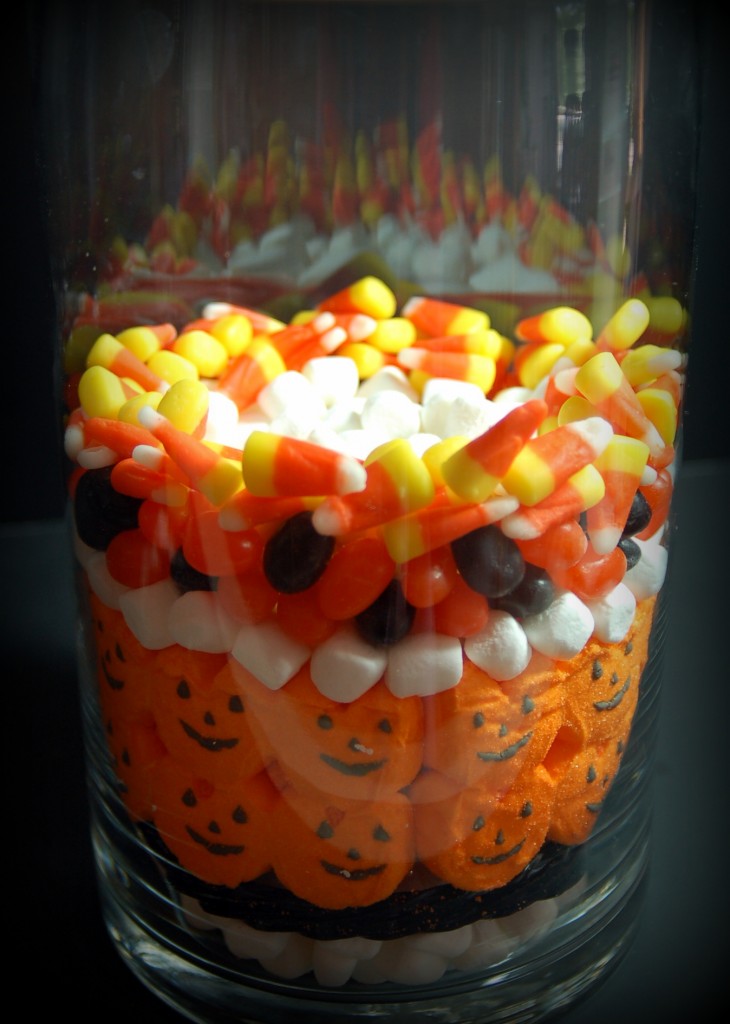 Continue with another row of peeps and fill the middle with marshmallows again.  We added gumballs to the top, then add some fun straws, suckers tied with ribbons, spiders, plastic eyeballs or any other embellishments that you can find and you are all done!  So Easy yet so Cute!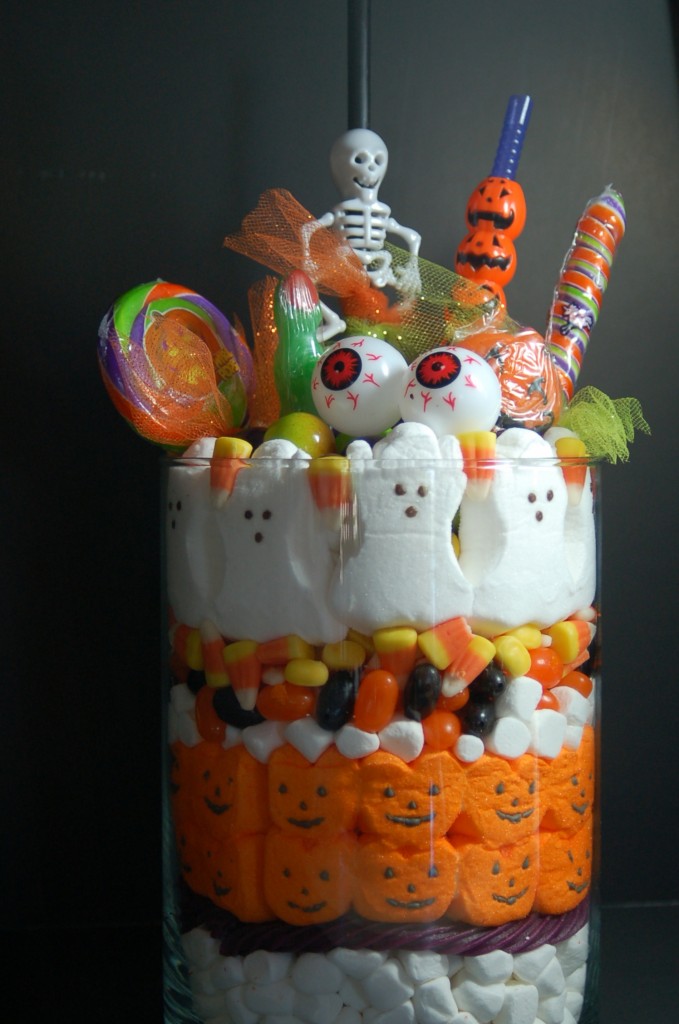 Thanks Kathy, for teaching us how to make these at our retreat!  Everyone had so much fun!
Happy Haunting Everyone!  Love Ya!
Remember to join me Oct 8th at 10am on Good Things Utah!
This post is from pink polka dot creations. If you are not reading it from our feed, it has been STOLEN. Please contact Rita to let us know. Please enjoy the posts!